Ultra-high-pressure cleaners
Ultra-high pressure cleaning systems Even more power for demanding tasks. Ultra high-pressure cleaners from Kärcher. When the cleaning performance of conventional high-pressure cleaners is no longer enough, our ultra high-pressure cleaners come into their own. Thanks to the ultra high pressure (UHP), even the most stubborn dirt and coatings can be reliably removed. Ideal for the toughest applications in industry and construction.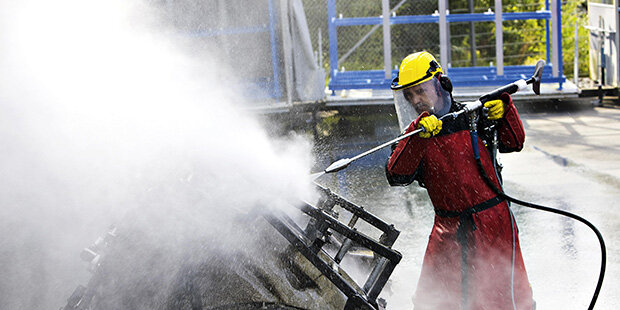 Kärcher UHP high-pressure cleaners are ideal where conventional high-pressure cleaners are inadequate. With hot water and up to 800 bar or cold water with up to 2500 bar. With high performance engines that comply with very high environmental standards, e.g. current EU standards EU3A and EU4.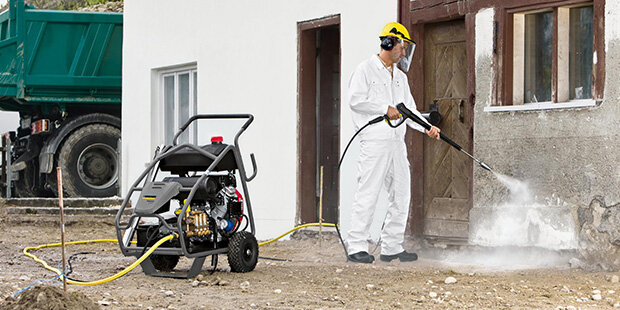 The robust cage design protects the entire machine and makes it possible to load it safely by crane. The cart principle for simple transport and numerous other details make these machines the first choice for professional use. Regardless of whether the petrol-driven or electric version.