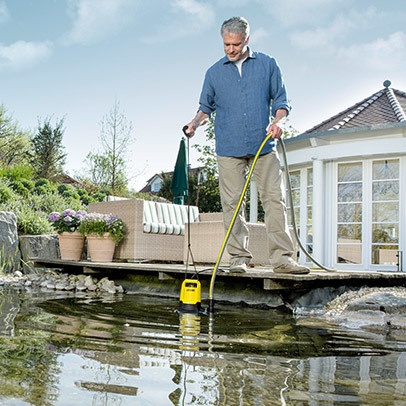 Submersible Dirty Water Pumps
Our submersible dirty water pumps are robust to the core with a particularly long lifetime. They can handle any task in the private sphere, no matter how demanding, and convey water with dirt particles of up to 30 mm – depending on the performance class.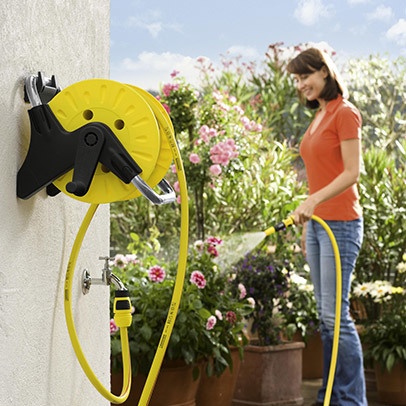 Hose Reel
Greater mobility, less pulling and tugging: the new hose reel from Kärcher make gardening considerably easier.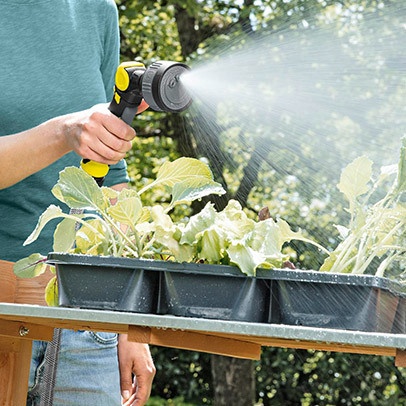 Spray Guns/Nozzles
Optimal watering can only be achieved with perfectly adjusted spray patterns. With a diverse range of nozzles and spray lances, Kärcher offers the right solution for every situation. Spray pattern and water volume can be precisely adjusted from plant to plant for perfect plant care. A big advantage: wasting water is kept to a minimum. Water is directed precisely where it is needed and in the correct volume. Highly recommended: the high-quality premium metal spray gun. This attractively designed spray gun is particularly robust, fits perfectly in the hand and makes gardening enjoyable.
Suitable devices and accessories