Battery Power+ 36/60
Extremely powerful Battery Power+ 36 V lithium-ion battery with a capacity of 6.0 Ah for a long runtime. With innovative Real Time Technology via LCD display and voltage monitoring.
The Battery Power+ 36 V lithium-ion battery for the 36 V machines in our battery platform is not only impressive because of its incredible power and very long runtime thanks its capacity of 6 Ah, but also has extensive additional equipment and safety features. For example, efficient temperature management guarantees safe heat regulation of the batteries so that the maximum power is always delivered safely. The very robust and impact-resistant casing effectively protects the battery against external impacts and splash water, in accordance with IPX5. This also ensures easy and safe handling. The integrated voltage monitoring and overcurrent protection prevents damage to the cells caused by overvoltage, deep discharge and excess current. Innovative Real Time Technology allows users to read precise values for the remaining running time, charging time and charging state on a clear LCD display.
Features and benefits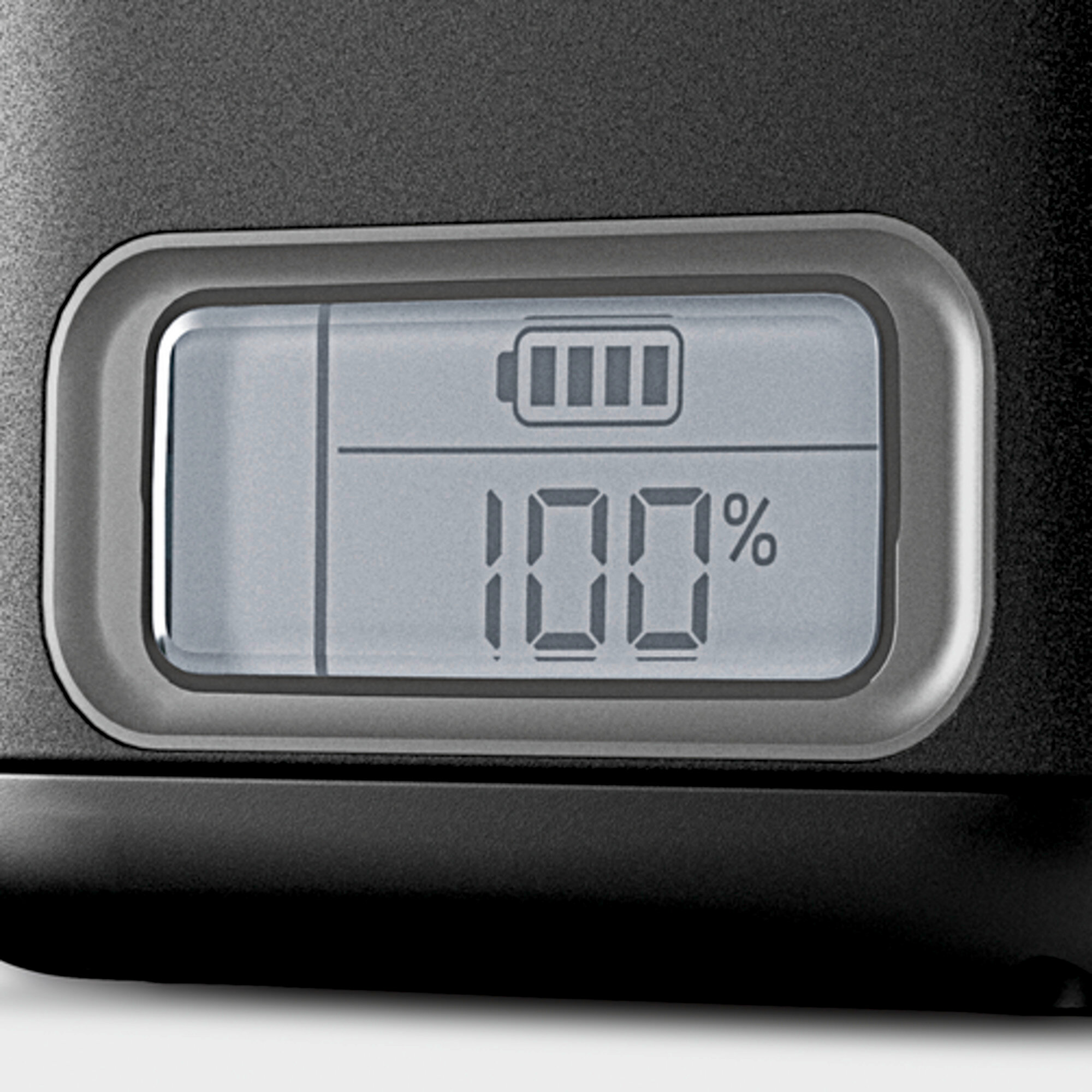 Innovative Real Time Technology
The integrated LC display shows the remaining runtime, remaining charge time and charging state at any time.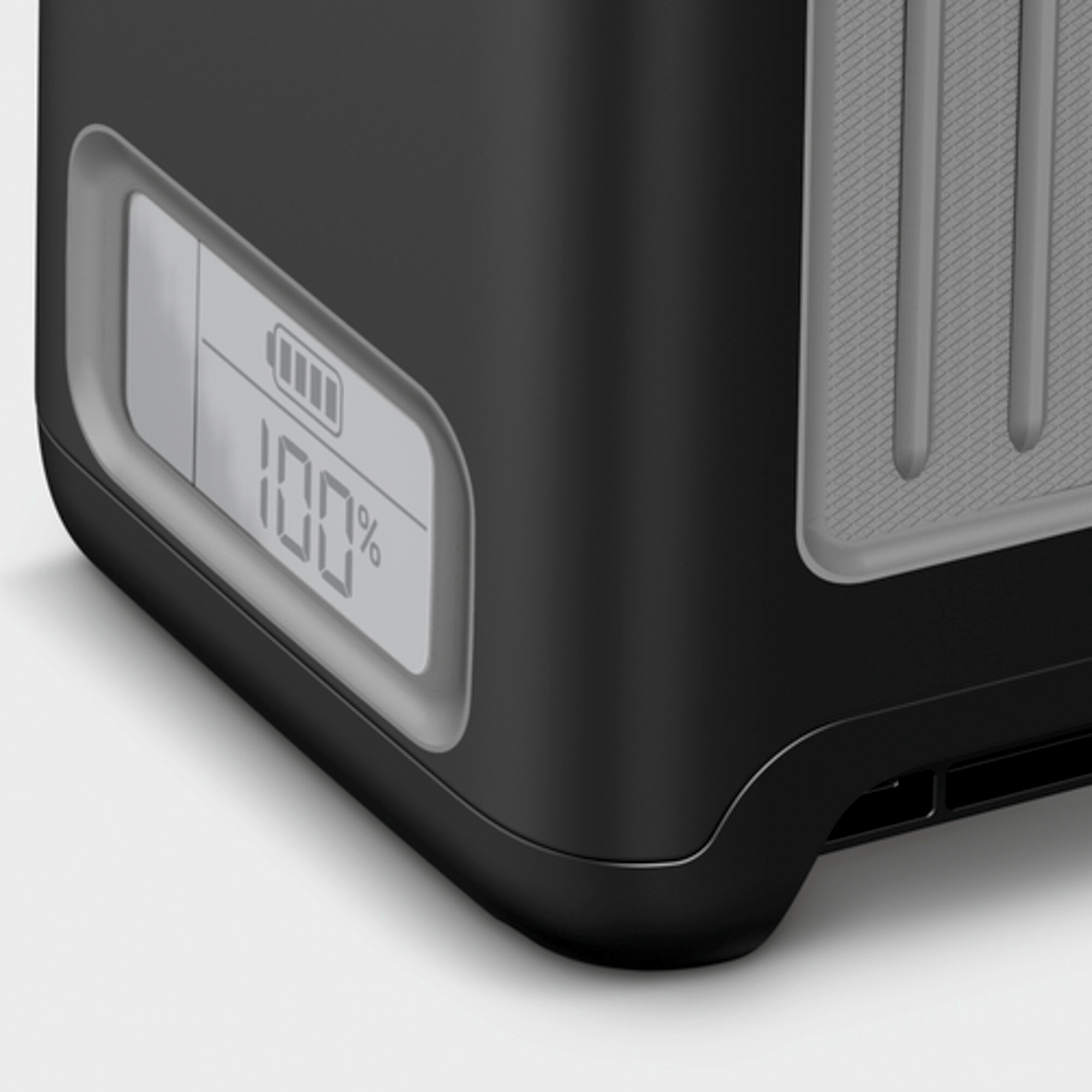 Extreme robustness
Kärcher's battery casings are extremely shock-resistant. Housing made from sturdy and robust plastic.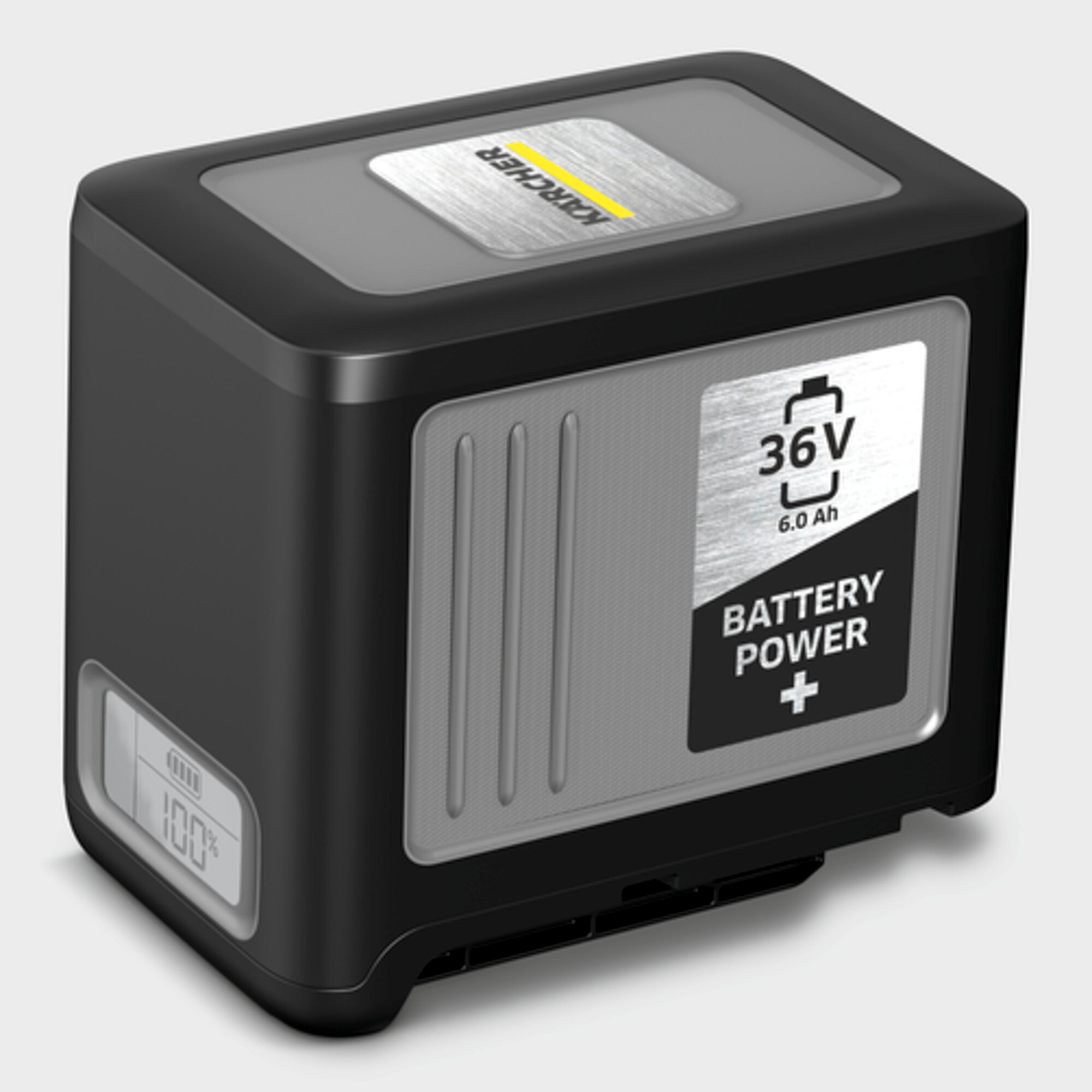 36 V Kärcher Battery Power battery platform
For use in all 36 V Kärcher Battery Power battery platform devices. For use in all 36 V Kärcher Battery Power+ battery platform devices.
Powerful lithium-ion cells
The lithium-ion battery guarantees constant power and prevents self-discharge and memory effect.
IPX5 rated – protected against jets of water from all directions
Reliable protection during jobs that use jets of water.
Safety
Overvoltage and undervoltage protection.
Protects the battery against overloading, overheating and total discharge.
Specifications
Technical data
| | |
| --- | --- |
| Battery platform | 36 V battery platform |
| Battery type | Lithium-ion replacement battery |
| Voltage (V) | 36 |
| Capacity (Ah) | 6 |
| Energy (Wh) | 216 |
| Weight (kg) | 1,5 |
| Weight incl. packaging (kg) | 1,9 |
| Dimensions (L × W × H) (mm) | 133 x 88 x 118 |