GARDEN TOOLS
Whether for lawn, hedge or tree maintenance, or the removal of weeds and leaves. With Kärcher garden tools, gardens become even nicer. And, thanks to the battery operation, without any noise or bothersome cables.

Battery-powered lawn mower
The manoeuvrable 18-volt lawn mowers are especially suitable and the ideal choice for small to medium-sized lawns

Battery-powered lawn trimmer
The Kärcher battery lawn trimmers ensure neatly cut edges and a nice lawn border. From easy to powerful, Kärcher offers the right solution for every area of application.

Battery-powered hedge trimmers
Perfect for shaping and trimming hedges and bushes. Thanks to the battery operation, quiet, practical and no bothersome cables.

Battery-powered grass & shrub shear
With the battery-powered grass shears, the trimming of lawn edges is easy work. And with a simple blade change, the tool becomes a pair of shrub shears for the precise modelling of shrubs.

Battery-powered Pressure Sprayer
Plant protection and care at the touch of a button: The PSU 4-18 pressure sprayer with an 18 V exchangeable battery, 4 l tank and telescopic lance fertilises plants with its fine, even spray mist, fights pests and weeds in a targeted manner and conveniently waters small seedlings – without the need for laborious, manual pumping.

Battery-powered weed remover
No weeds can flourish against this battery weed remover. Dry moss and weeds can be eliminated effortlessly at the surface without causing back pain.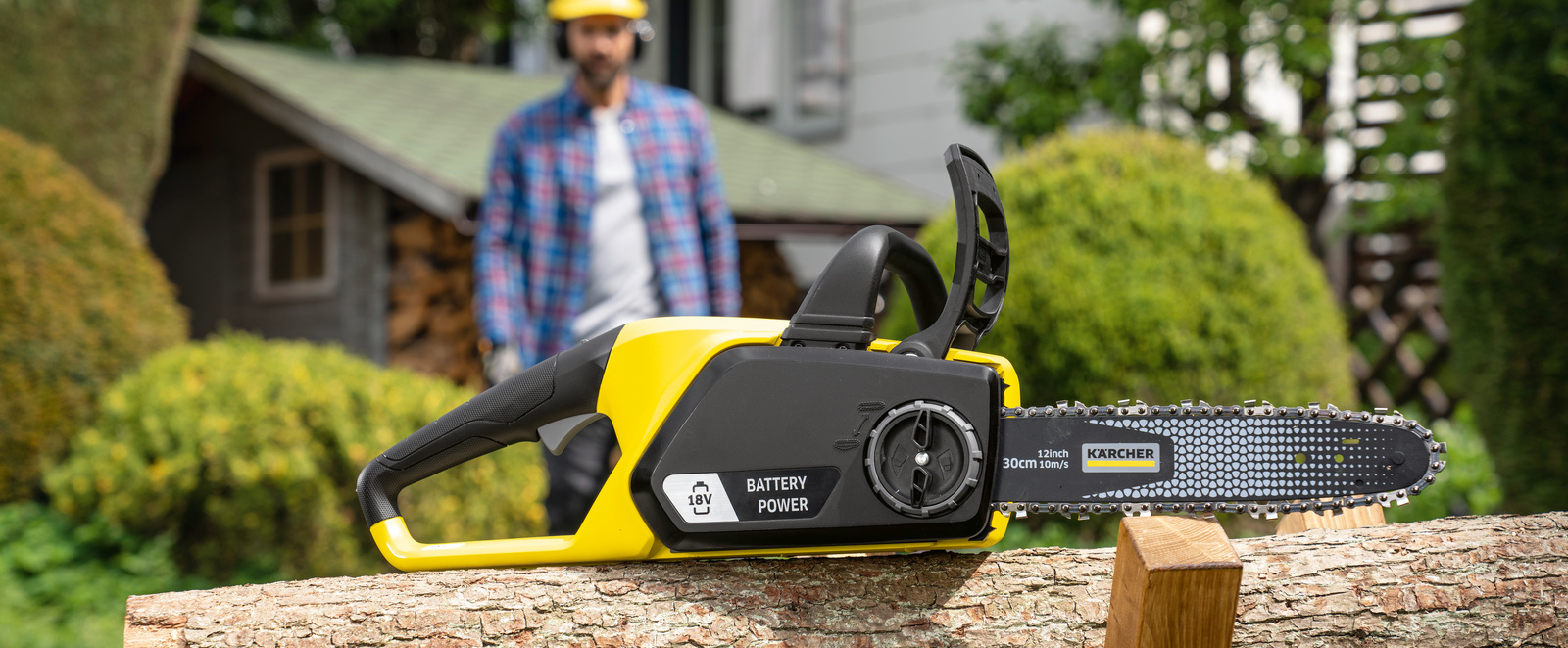 Battery-powered chainsaw
With simple chain tensioning, automatic chain lubrication and powerful cutting performance, the Kärcher battery chainsaws achieve excellent results with convenient operation.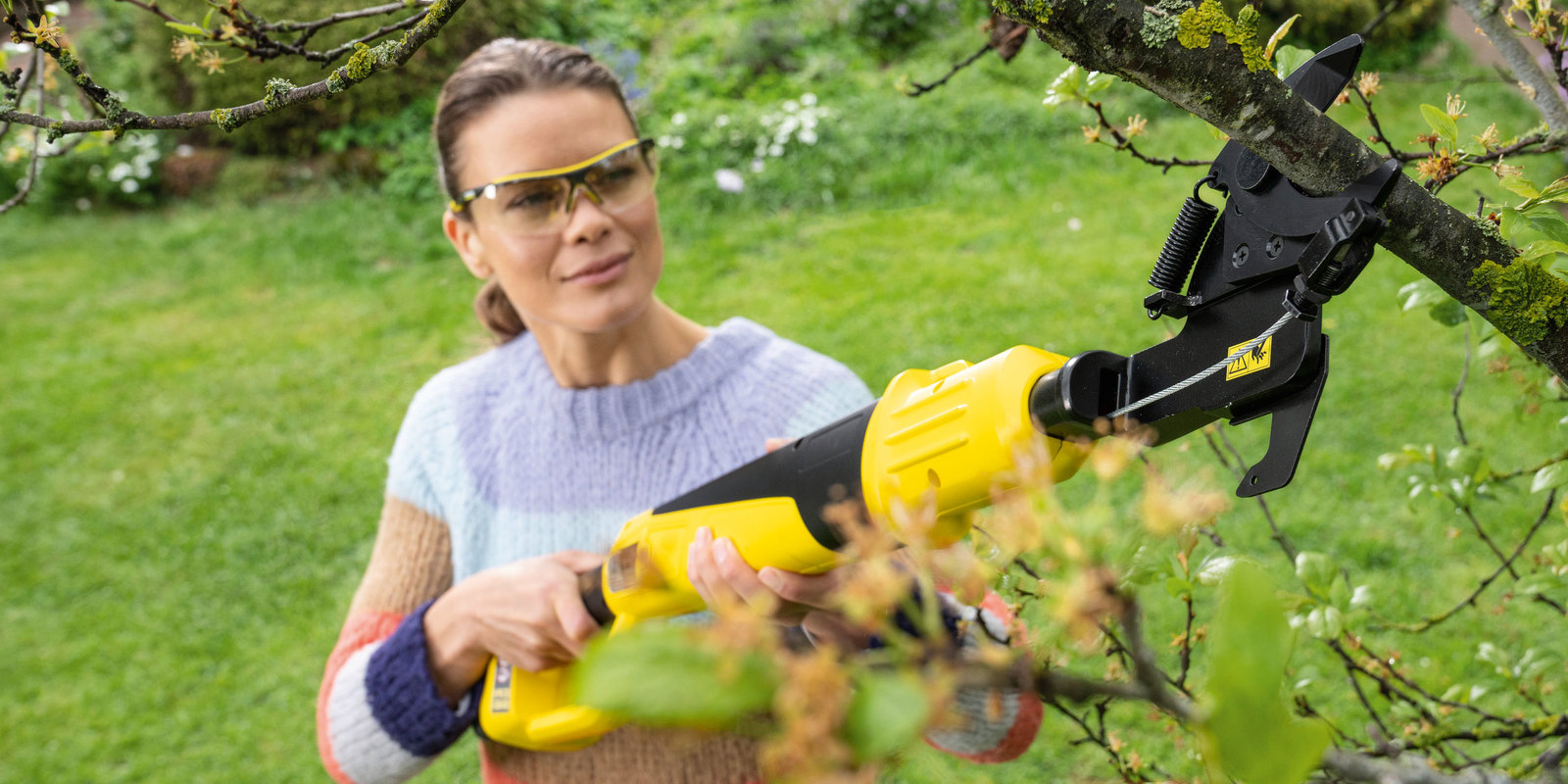 Battery-powered tree lopper
Effortless tree maintenance even in event of hard-to-access branches. No problem for the battery tree lopper from Kärcher and its high-quality bypass blade.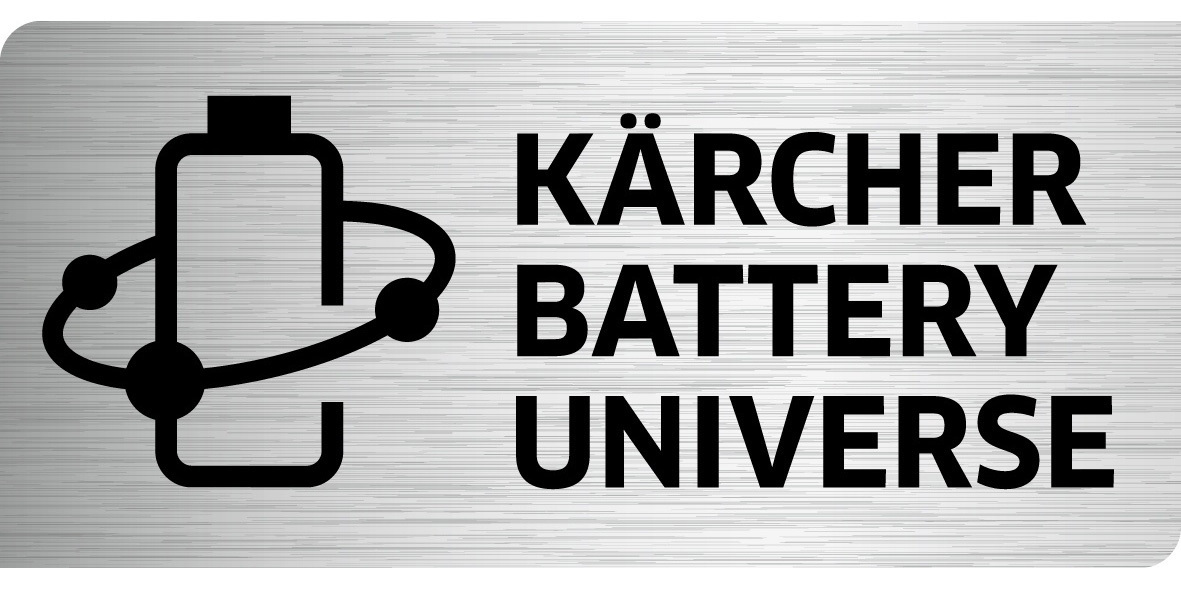 Battery Universe FAQs
Whether 18 V, 36 V, Battery Power or Battery Power +: Here you find comprehensive information on the advantages, features and compatibility of the exchangeable battery systems from Kärcher.
Battery Universe FAQs