VACUUM CLEANERS
Kärcher's brand new range of cordless vacuum cleaners provide high cleaning standards coupled with effortless manoeuvrability. Whether you need to vacuum the whole house switching from hard floors to carpets or you simply just need to spot clean, Kärcher has the perfect vacuum for you.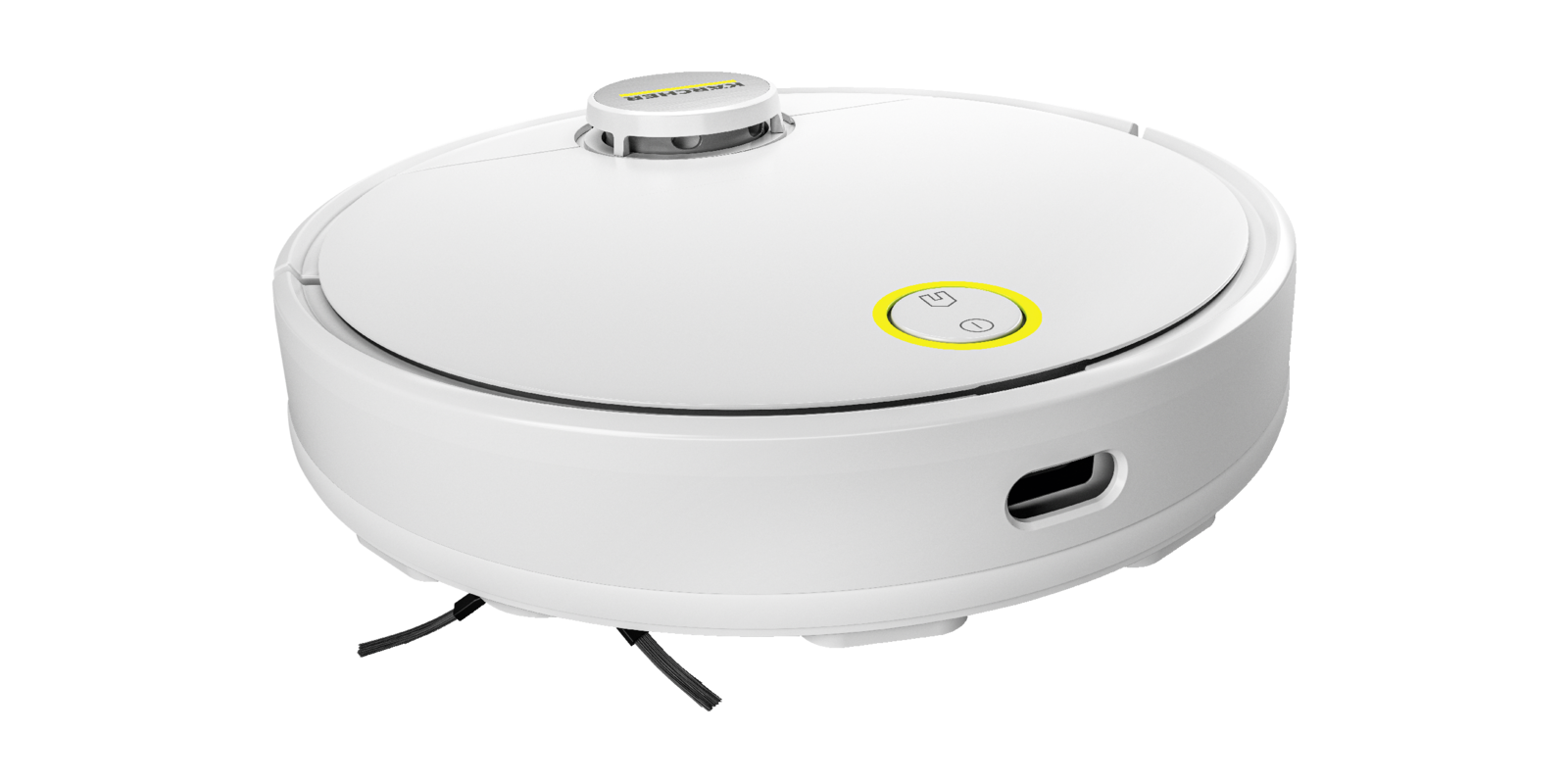 Robotic Vacuum Cleaning
Circular, flat and moves quietly through the home.
This robot follows its movement patterns with real purpose, avoiding obstacles as it goes so you'll have one less chore on your to-do list.
Hard floors and short-pile carpets are cleaned automatically, not only vacuuming but they can mop the floor too.
They clean brilliantly along edges and can work more intensively on heavily dirty areas.
Can overcome low thresholds and rug edges with ease.
Using the app, you can even set your robotic vacuum cleaner and mop to work exactly how you need it to.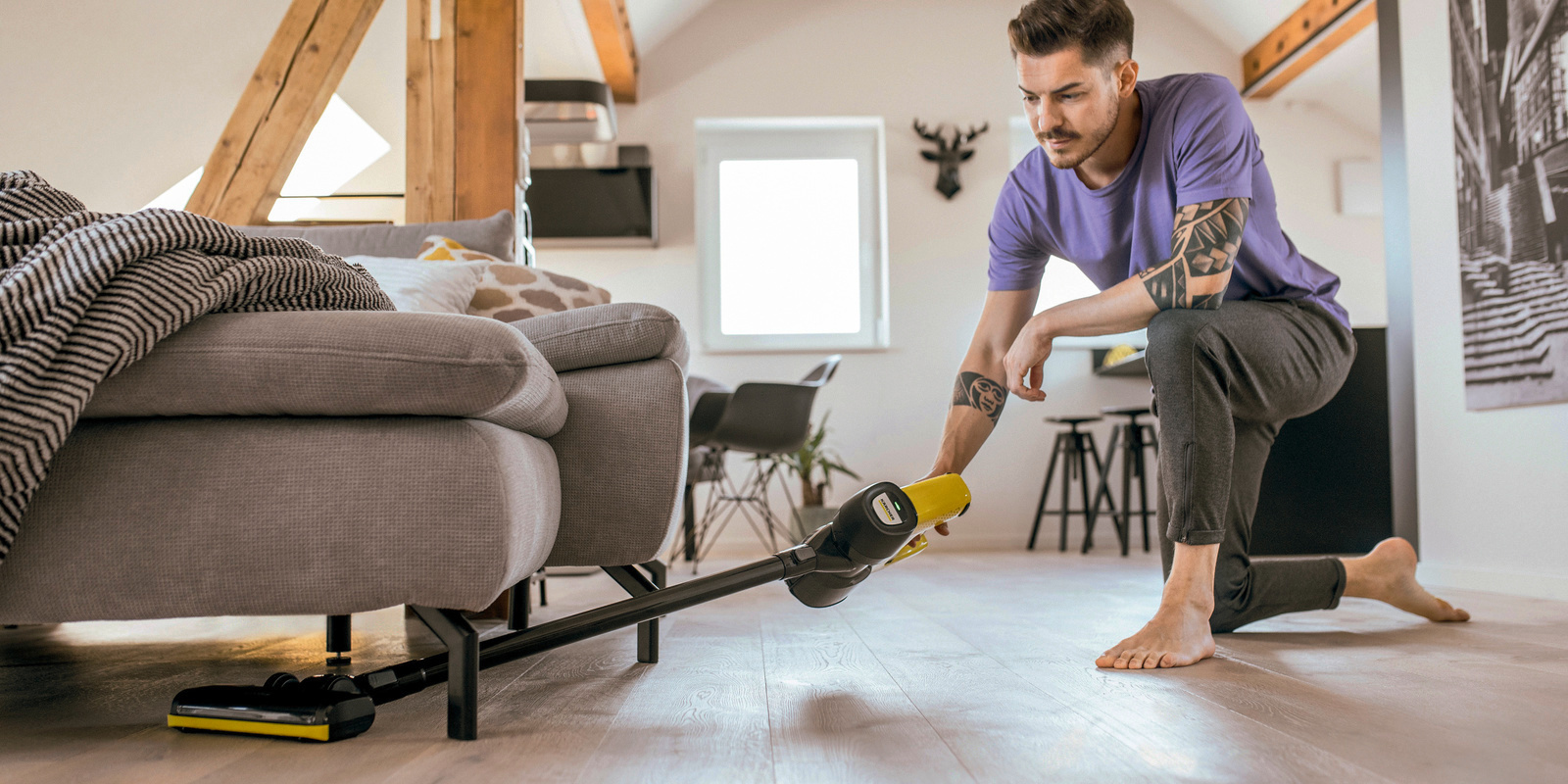 Cordless freedom with the lithium-ion battery
Our VC cordless vacuum cleaner range boasts effortless manoeuvrability thanks to its powerful lithium-ion battery. With our VC range, you'll never be constrained by a power cable meaning you can get to all those hard to reach areas whilst vacuuming around your home, with a battery life of up to 50 minutes* available from a single charge.
*Available on VC 6 models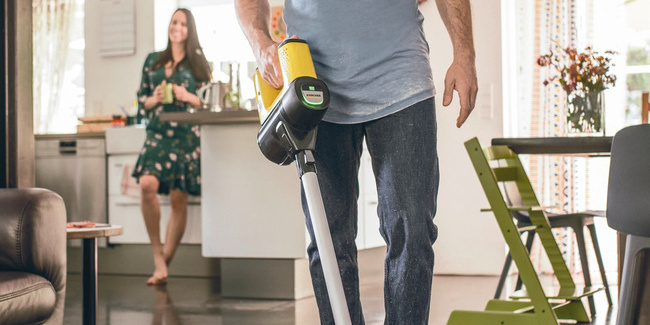 Easy to use
Designed to be uncomplicated and practical, our VC range is more than easy to use. An on-off switch, an accompanying switch lock that allows for continuous cleaning and Boost Mode button are integrated onto the handle. Our vacuum cleaners boast painless simplicity meaning you can get the job in hand done, without unnecessary stress.
Active floor nozzle
The floor nozzle's integrated motorised roller brushes help to dismantle any dirt & debris that has become embedded into carpets or other soft floor types. The active floor nozzle allows you to pick up dirt & debris from both hard floors & carpets – switching between them seamlessly, whilst also smoothly gliding across your home thanks to its clever design. With the VC range, you can easily clean under household furniture thanks to the flexible, twisting joint at the floor nozzle and the VC 6 also includes additional LED lighting allowing you to make hard-to-see dirt visible.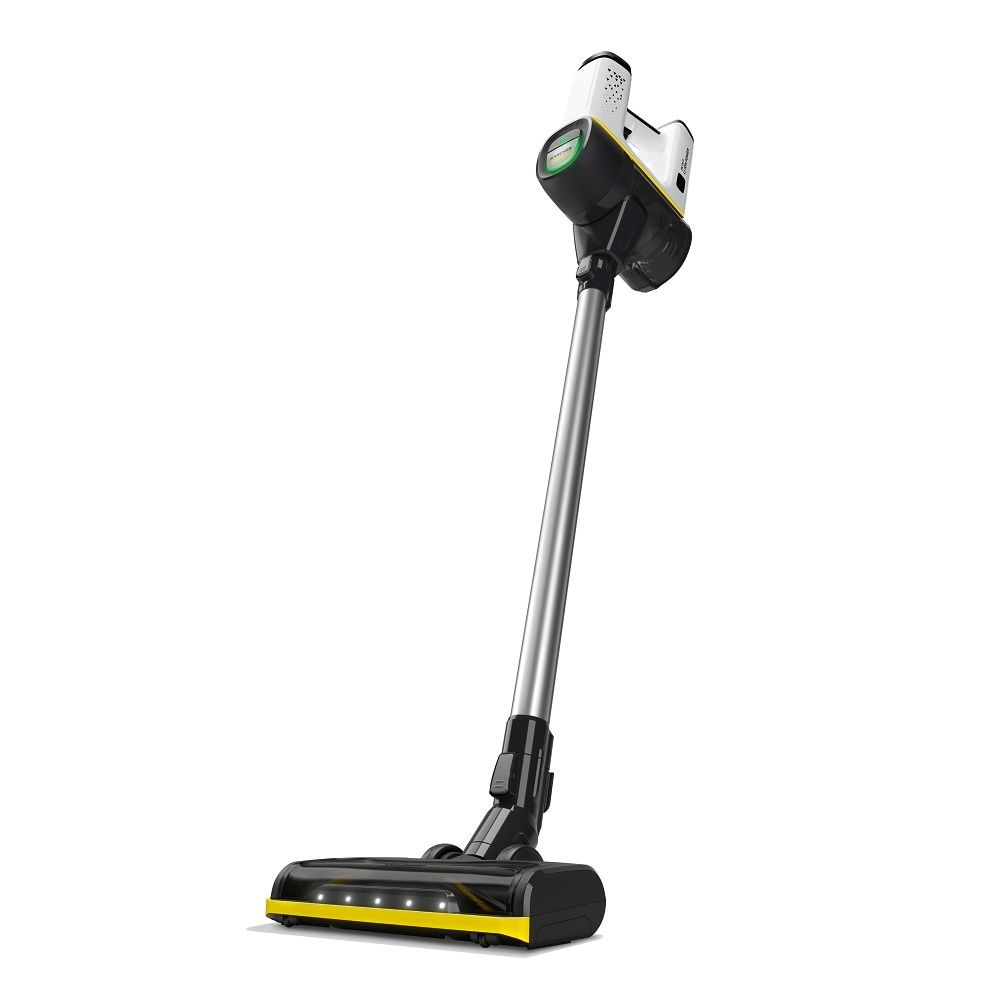 Premium Range
Our Premium Range Vacuum Cleaners offer added accessories to help you with the cleaning tasks at hand, whilst the VC 6 Premium includes an extra 2.5Ah lithium-ion battery, effectively allowing you to potentially double your cleaning time. All of our Premium Range products offer a sleek, unique white design and are completely unique to www.karcher.co.uk.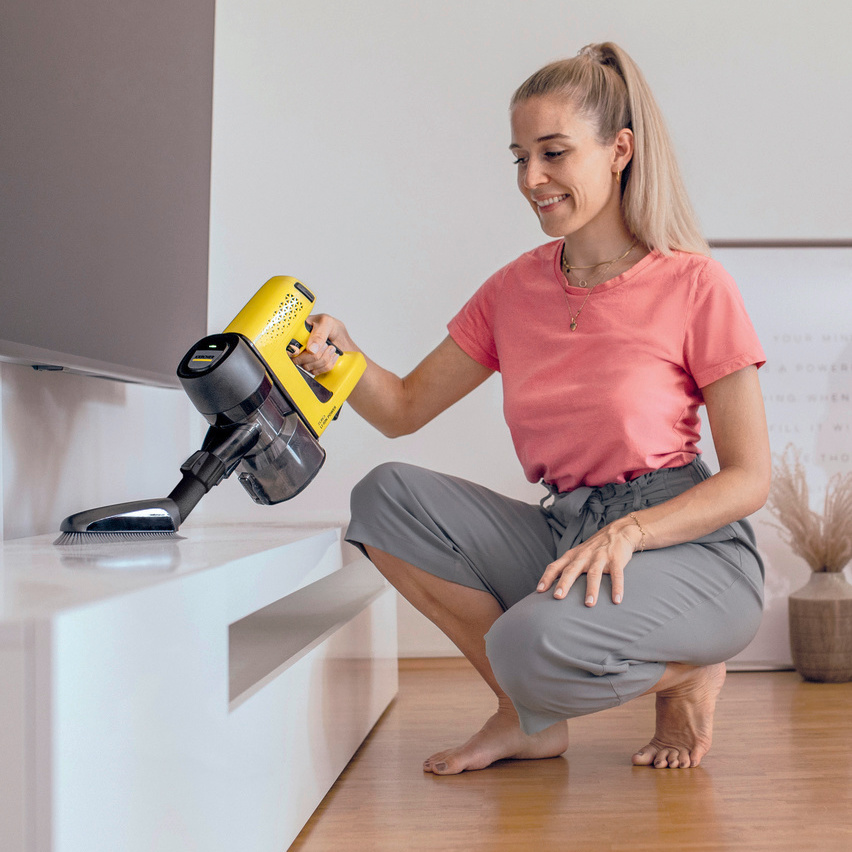 A wide range of application options
Our vacuum cleaners all come with added accessories to help you clean all around your home including a specially designed 2-in-1 dusting brush and crevice nozzle.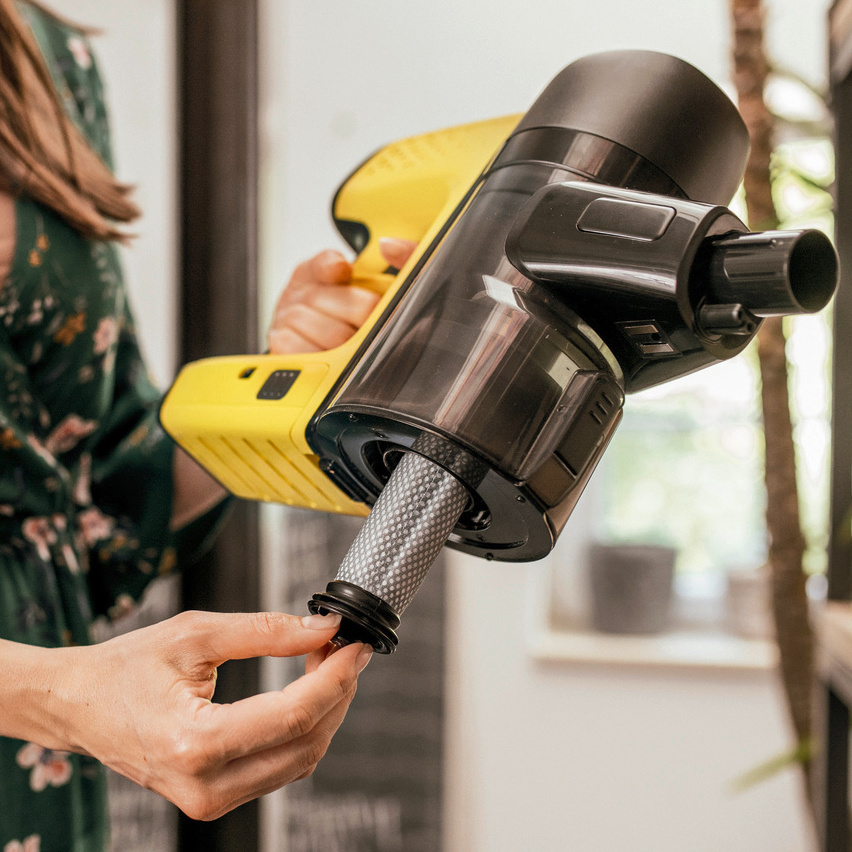 Practically designed filter system
High quality filtration systems are integrated into our Vacuum Cleaners. The VC 6 filter is comprised of a three-way system – a cyclone, an air inlet & a HEPA hygiene filter ensure that little to no vacuumed debris is expelled back into the air. The filters are easy to clean and replace and help to increase the longevity of the vacuum cleaner.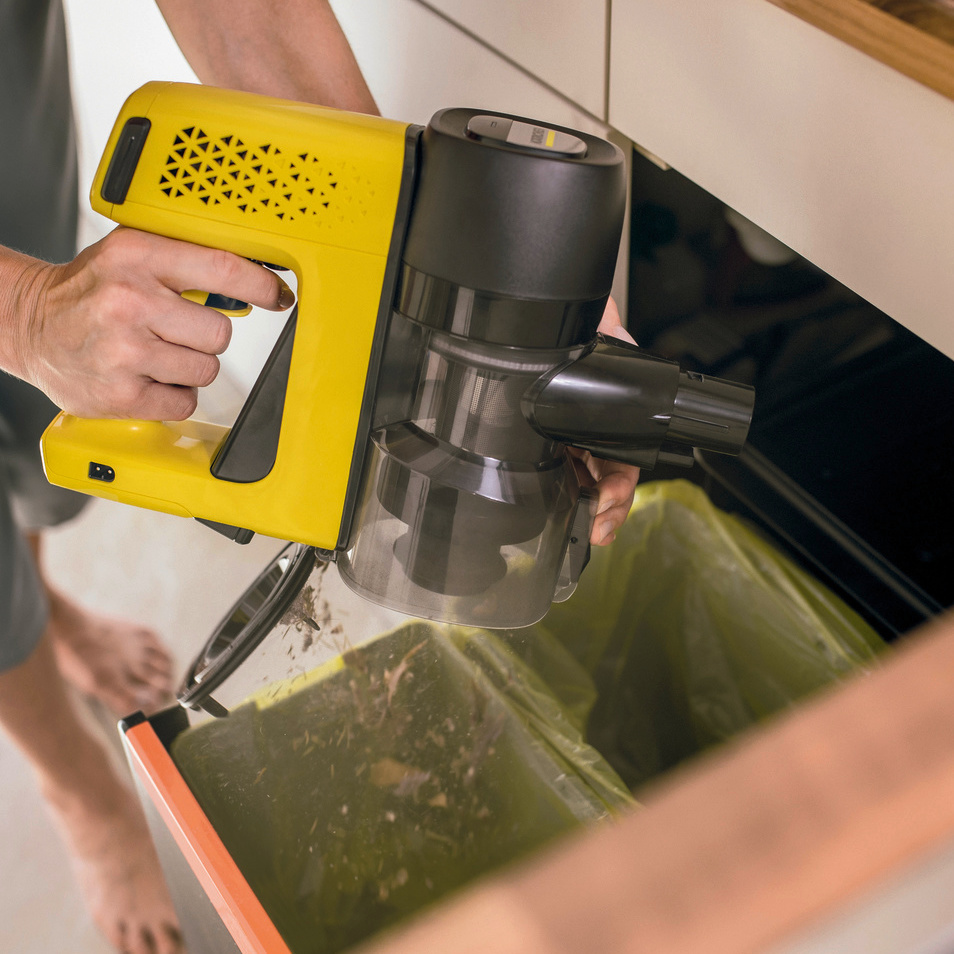 Single-click dust container emptying
Once you've finished vacuuming, you can easily empty the container by simply clicking the release button without coming into direct contact with the dirt.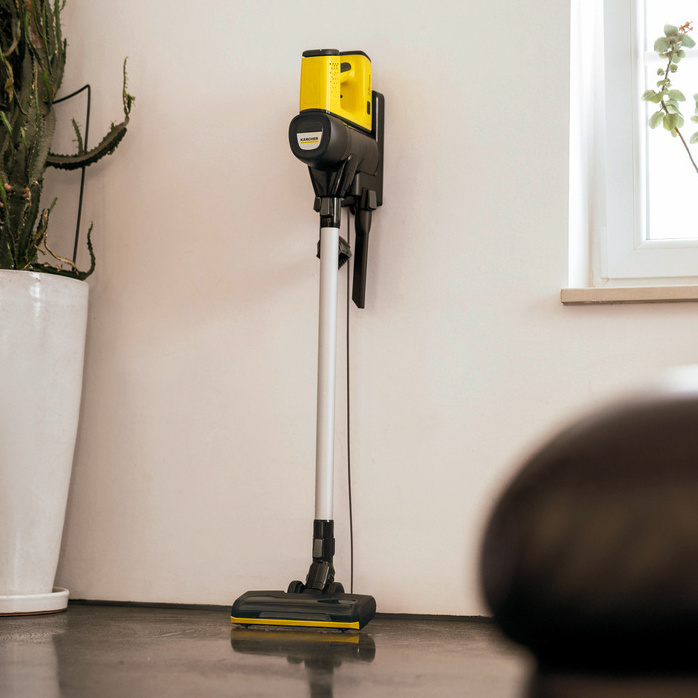 Practical wall bracket
Our vacuum cleaners come equipped with an easily mountable wall bracket allowing you to conveniently store your vacuum where ever you'd like. The VC 6 comes equipped with wall mount can also be used for charging.
Boost mode
Our integrated Boost Mode feature allows you to increase the suction power of your vacuum that little bit more for the stubborn debris that's more challenging to clean.