PROFESSIONAL LANDSCAPE MANAGEMENT
Kärcher Professional Landscape Management tools for a comprehensive garden solution from the experts in outdoor maintenance.
Designed to meet the needs of heavy users and featuring the innovative Kärcher Battery Universe, this suite of high performance landscape management tools combines the power and functionality landscape professional require with the quality and reliability you expect from Kärcher.
All from a single source.
The multifunctional implement carriers and suction sweepers have been in use by our municipal partners and service providers for years in the areas of winter service, green maintenance and cleaning. The new battery-powered tools are the ideal supplement for all work assignments and support users on a daily basis - especially in hard-to-reach places.
We think sustainably - for nature and our customers
We are always working on the latest innovations and technologies. For us, sustainability is not just a phrase, but an obligation.
A logical step: our battery-operated devices.
We protect the environment and the user – with low emissions, vibrations and noise levels.
Our promise: Service that inspires
No matter what the issue, your personal contact is at your side with answers and tips.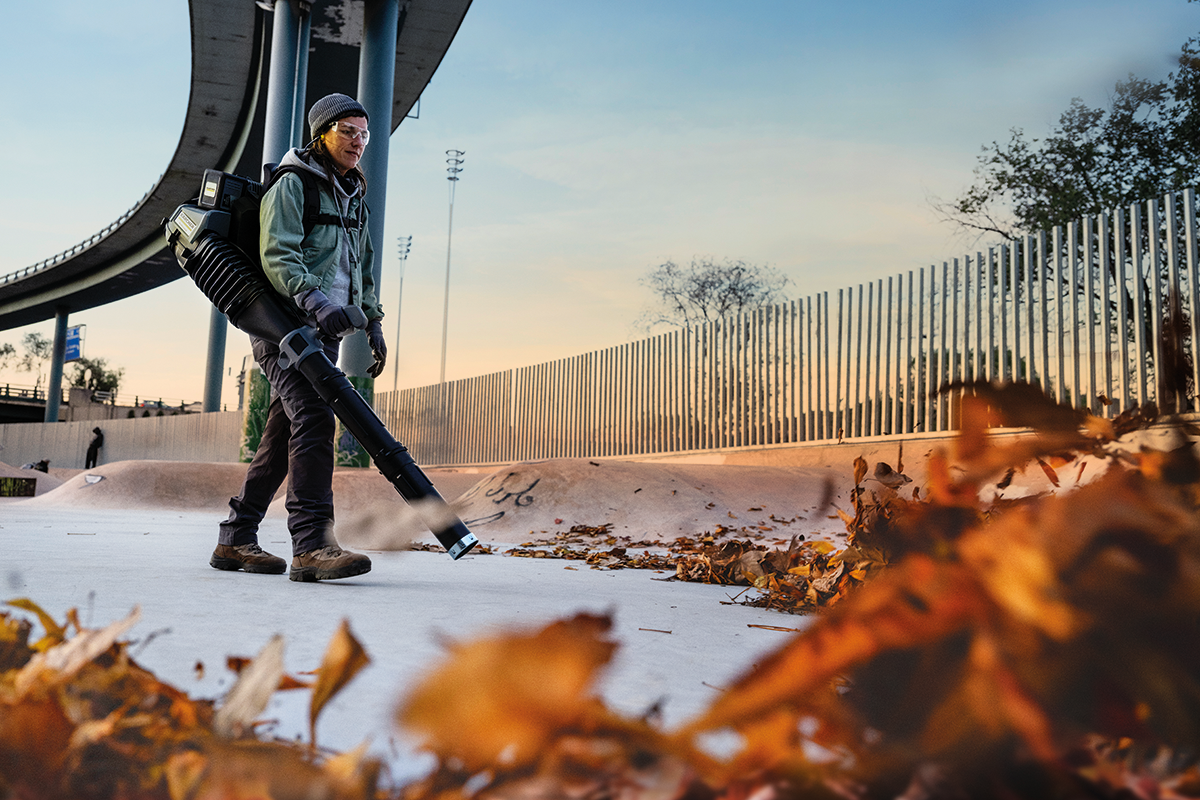 Leaf Blower
A well-rehearsed team: The battery-powered handheld devices are perfectly matched to the multifunctional municipal machines from Kärcher. The leaf blower blows dirt, debris and leaves from hard-to-reach places in front of the sweeper, which picks them up immediately. The fl exible interaction offers countless possible uses and safe and efficient work. Thanks to the double seat chamber in the MC 130, the workers can easily drive to the next job.
The stepless speed control regulates the blowing speed with the utmost precision and is therefore perfect for every task. The turbo button helps with stubborn dirt. With just a push of a button, the leaf blower achieves maximum performance.
Use:
Removal of leaves, dirt and rubbish
Support for Kärcher vacuum sweepers in hard-to-reach areas such as corners and under park benches
Working within noise-sensitive areas such as schools, hospitals and residential areas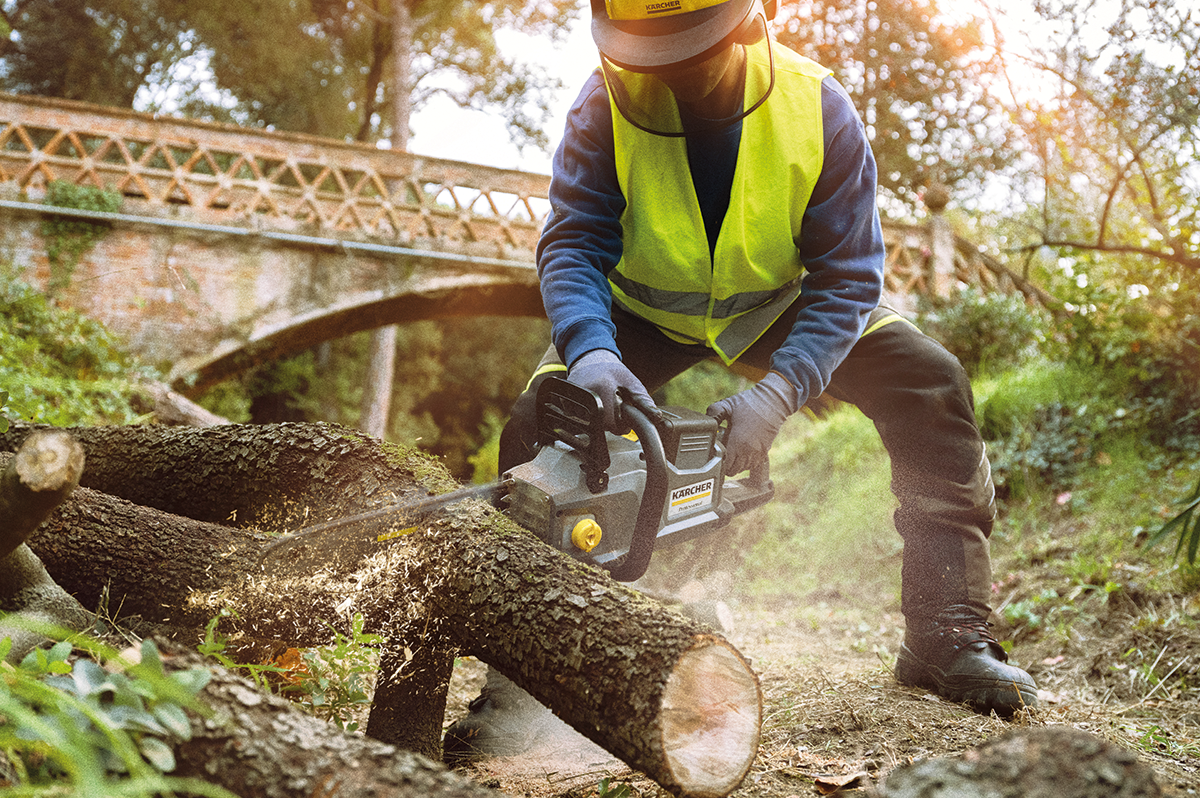 Chainsaw
Compact size, enormous performance: The handy devices are always with you and are impressive even in areas that are difficult to access - for fl exible use in all tasks that arise.
Due to the modern battery technology and the brushless motor, which works without wearing parts, the device requires very little maintenance. It also impresses with its design and material - both of which make it extremely robust. The electric chain brake offers special protection at work. This stops the chains immediately in an emergency and thus offers the user additional protection. The automatic chain lubrication maintains the product over the long term and ensures smooth operation. It also supports longevity and does not require any complex maintenance. That saves time and money.
Use:
Removal of broken branches and fallen trees
Beautification work on trees and hedges
Felling of small and medium-sized trees