Kärcher Used
Refurbished machines
Manage your business. We gave you the range of options you need.
Kärcher Used Equipment specialises in the professional, cost-oriented conditioning and sale of used machines throughout Europe. The range extends from sweepers and floor cleaning machines to high-pressure cleaners and vacuum cleaners. That means a wide selection of machines for any cleaning problem, fast delivery to customers and comprehensive service. When it comes to quality and value for money, a used machine from Kärcher Used Equipment is the right choice.

Hot Water Pressure Washers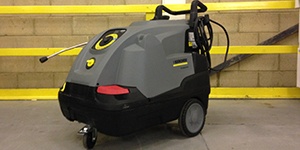 HDS 6/10
This machine is 12 months old, worked for about 8 hours a week. Comes with hose & gun (hose replaced recently). In good working order. Please enquire for more information
Machine Location - Banbury OX16 1TB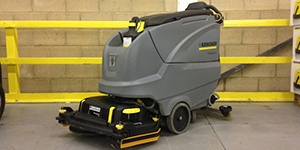 B 80 Scrubber Drier
Here is a Kärcher B 80 Scrubber Drier, this is an ex demonstration unit that the company has owned for 14 months. Had little trial work, very good machine. Please enquire for more details.
Machine Location - Banbury OX16 1TB