News
Here you can find the latest information about Kärcher.
80 years young -Kärcher marks eight decades of innovation at iconic Concorde Hangar
Stuttgart, Germany, May 2015 – As part of its year-long celebration to mark 80 years of technological innovation, Kärcher, the world's largest cleaning equipment manufacturer, will be showcasing its latest professional cleaning products at the iconic Concorde Hangar based at Manchester Airport.
"Synonymous with innovation, resilience and advanced technology, the Concorde Hangar is the perfect backdrop to celebrate Kärcher's 80th birthday," said Craig McKay, Sales & Marketing Director, Kärcher Professional. "For over 80 years, we have been focused on creating efficient, economic and sustainable cleaning solutions for professionals across a range of industries. We understand the immense pressures businesses face when it comes to cleaning and this insight is what drives our product development forward," he added.
On show will be Kärcher's full range of professional cleaning equipment as well as live demonstrations and a chance to tour the iconic Concorde. Best known for its high performance pressure washers, the event will also unveil some of Kärcher's newest product lines including the new SGV 8/5 self-cleaning steam vacuum cleaner.
With cleaning equipment to suit businesses of all sizes, from super lightweight professional dry vacuum cleaners like the Kärcher T 10/1 to sophisticated, rugged machines like the Kärcher MC 50 compact municipal sweeper, there's a Kärcher solution to meet a range of professional needs.
Kärcher's 80th birthday celebrations in 2015 will also pay homage to some of the world-class cultural projects Kärcher has cleaned around the globe. From Mount Rushmore in the USA to the London Eye and the Brandenburg Gate in Berlin, there really is no limit to how far Kärcher will go to break boundaries and set records.
In 2013 for example, Kärcher launched more than 120 new products and filed 50 new patent applications – helping the company reach the milestone of 500 active patents for the very first time.
The Kärcher 80th anniversary celebratory event will take place on Tuesday 19th May 2015 at the Concorde Hangar which is based at Manchester Airport. To sign up, visit the website below and enter your details: www.kaercher.com/uk/professional.html.
"Innovation remains the cornerstone of the Kärcher business, inspiring our very first hot water pressure washer in the 1950s to the high-tech self-cleaning steam vacuum cleaners we have now. Today we celebrate the past 80 years and look ahead to our future innovations – all in the shadow of Concorde, an inspired piece of technology and engineering."
Alfred Kärcher GmbH & Co. KG
The Kärcher Group currently employs over 11,000 people across 60 countries in 100 companies. In 2014, the cleaning technology specialists achieved their highest ever turnover of EUR 2.12 billion and sold the highest number of units in the company's history, with 12.72 million machines.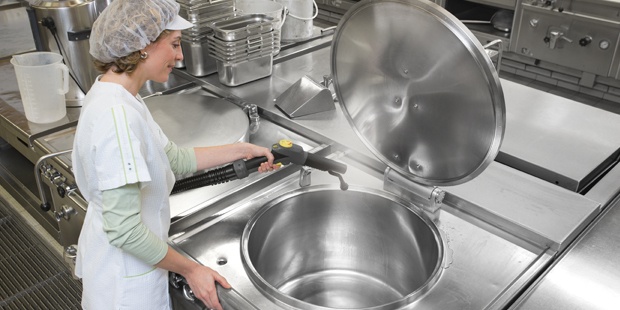 The new Kärcher SGV 8/5 steam vacuum cleaner for professional use. The automatic self-cleaning action prevents germ formation inside the machine.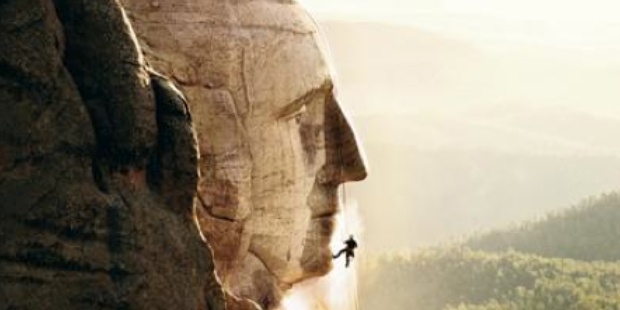 Kärcher to relocate UK headquarters

Banbury, Dec 2014 – Kärcher UK intends to relocate its Banbury headquarters from the present site on Beaumont Road to a purpose-built facility adjacent to Junction 11 of the M40. Construction is scheduled to begin in early 2015 with the move to commence from December 2015.
Occupying a 6.5 acre site in Banbury the proposed three storey building almost doubles the size of the current premises and will feature modern offices, warehouse space, training and customer facilities to accommodate the growing business. Since Kärcher first came to Banbury in 1978 with an original team of 8, the company has grown to employ almost 300 people and its product range now encompasses 380 machines across 13 product lines.
Moving forward
Commenting on the announcement, Simon Keeping, Managing Director of Kärcher UK stated, "While Kärcher is renowned for our commercial and domestic pressure washers, other products are increasingly coming to the fore - among them our window vacs, steam cleaners and professional floor care solutions. These are exciting times and this opportunity, afforded by the company's expansion, is testament to the quality inherent in Kärcher - not only of our products but of our team and its ethos too."

"In order to maintain continuity amidst our growth and retain key Kärcher knowhow, remaining near to our Banbury roots was crucial"explains Keeping. Indeed the new site is only one mile from the old, albeit the environment will be very different.
The relocation includes plans for the expansion of the Kärcher Academy, a market-leading training facility for customers, distributors and employees. Tripling the size of the Academy will enable the further development of its training portfolio and allow more staff and customers to experience its unique blend of theory and practical learning delivered by a team of onsite experts.
The development is also to include Banbury's first Kärcher Center - a one-stop-shop for both domestic and commercial customers, offering sales, service and advice for the entire Kärcher range. Kärcher Center Banbury will be the latest in a national network of 17 existing Centers, and the UK's third Kärcher owned, Kärcher operated Center following on from Kärcher Center Bristol which opened earlier this year, and Kärcher Center Nottingham which will hold its Grand Opening in the New Year. Kärcher worldwide aims to have 1,000 Kärcher Centers operational across the globe by 2020.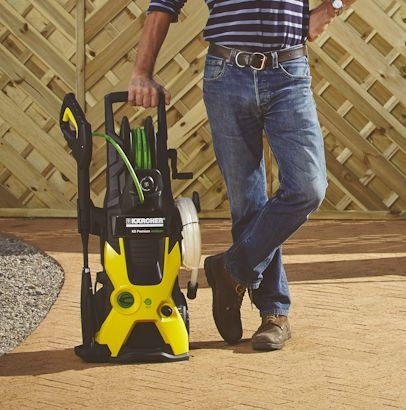 80 years young
The company intends for the Banbury Academy and Kärcher Center to help better acquaint the town and surrounding area with the full scope of its offering, which includes domestic pressure washers, steam cleaners and window vacs as well as the full range of professional hot and cold pressure washers, vacuum cleaners, scrubber driers, carpet cleaners and sweepers.
2015 will be an important year for the international cleaning giant as, along with the new building, it also celebrates its 80 year anniversary. This major milestone for the German based family firm will be marked with a series of special events and promotions both in the UK and internationally.
February 26th will see the Grand Opening of the UK's newest Kärcher Center in Lady Bay area, Nottingham
February 26th will see the Grand Opening of the UK's newest Kärcher Center in Lady Bay area, Nottingham
The Center will be open for special opening day offers and discounts, product demonstrations and cleaning advice for home, garden, commercial and industrial users from 10am. Welcome drinks and refreshments will be available from 1pm ahead of the official opening ceremony at 2:15pm.
From presidents to elephants, the Statue of Liberty to the London Eye, in its 80 year history Kärcher has cleaned it all. We've come a long way since Alfred Kärcher invented the first hot water pressure washer all those years ago. Today we provide a one-stop shop for all things cleaning, from domestic window vacs and pressure washers to industrial vacs and ride-on sweepers.
Kärcher Center Nottingham draws upon a wealth of global expertise to provide local cleaning knowhow to Nottingham and the East Midlands, offering friendly advice and expert support for the complete range of Kärcher equipment. Come and meet our knowledgeable sales and after service team who will help you find your perfect solution from our efficient, easy to use machines for domestic and professional use.