MOBILE CLEANING
When there is no plug nearby: Kärcher's battery-powered, mobile cleaning solutions push the boundaries of outdoor cleaning in both the medium and low pressure range.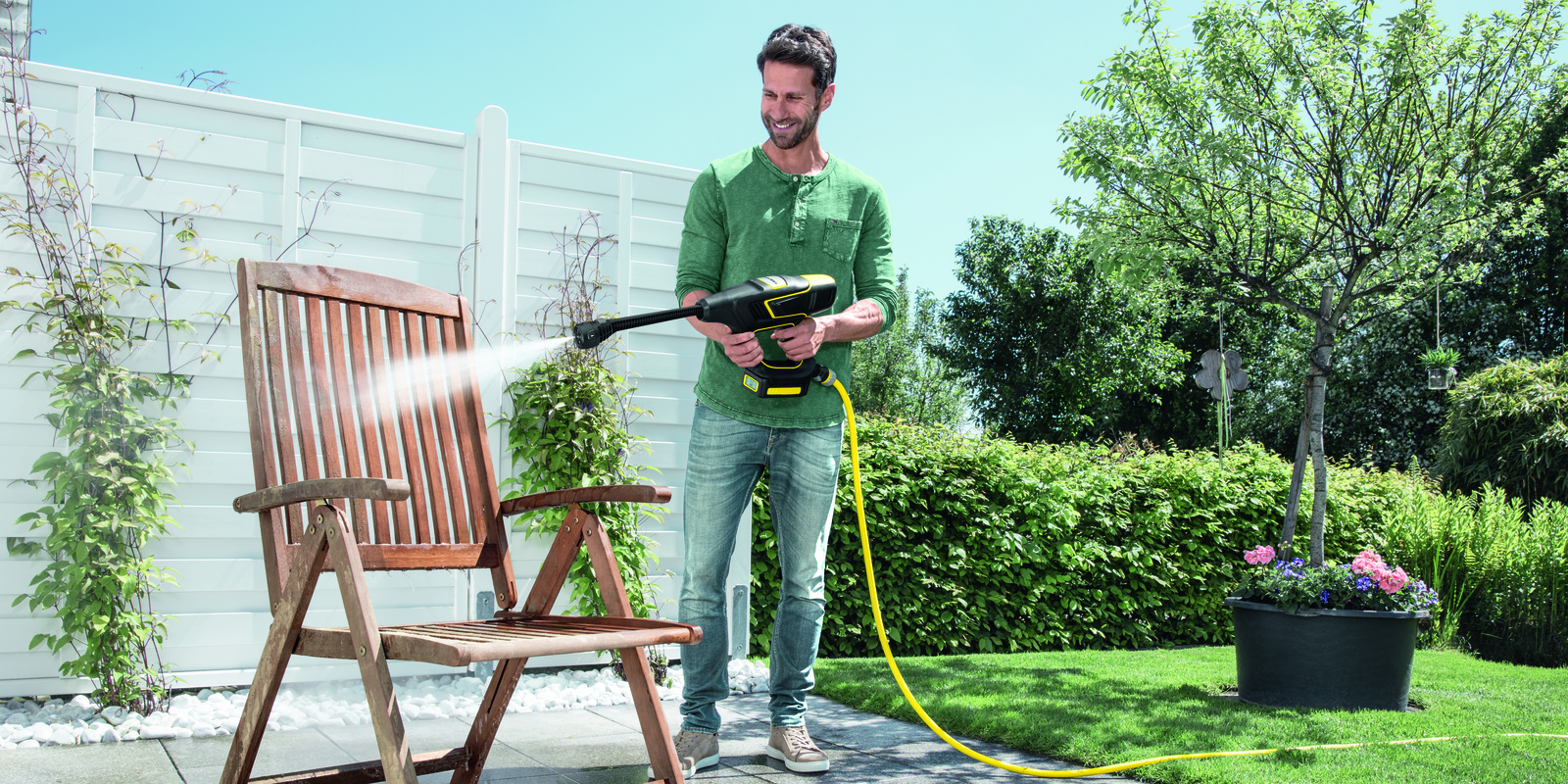 Battery Handheld Cleaner
The Kärcher KHB 5 Multi Jet - Battery Handheld Cleaner is perfect for quick, everyday outdoor cleaning tasks. Without the need for a mains power connection - just connect the hose and it's ready to go.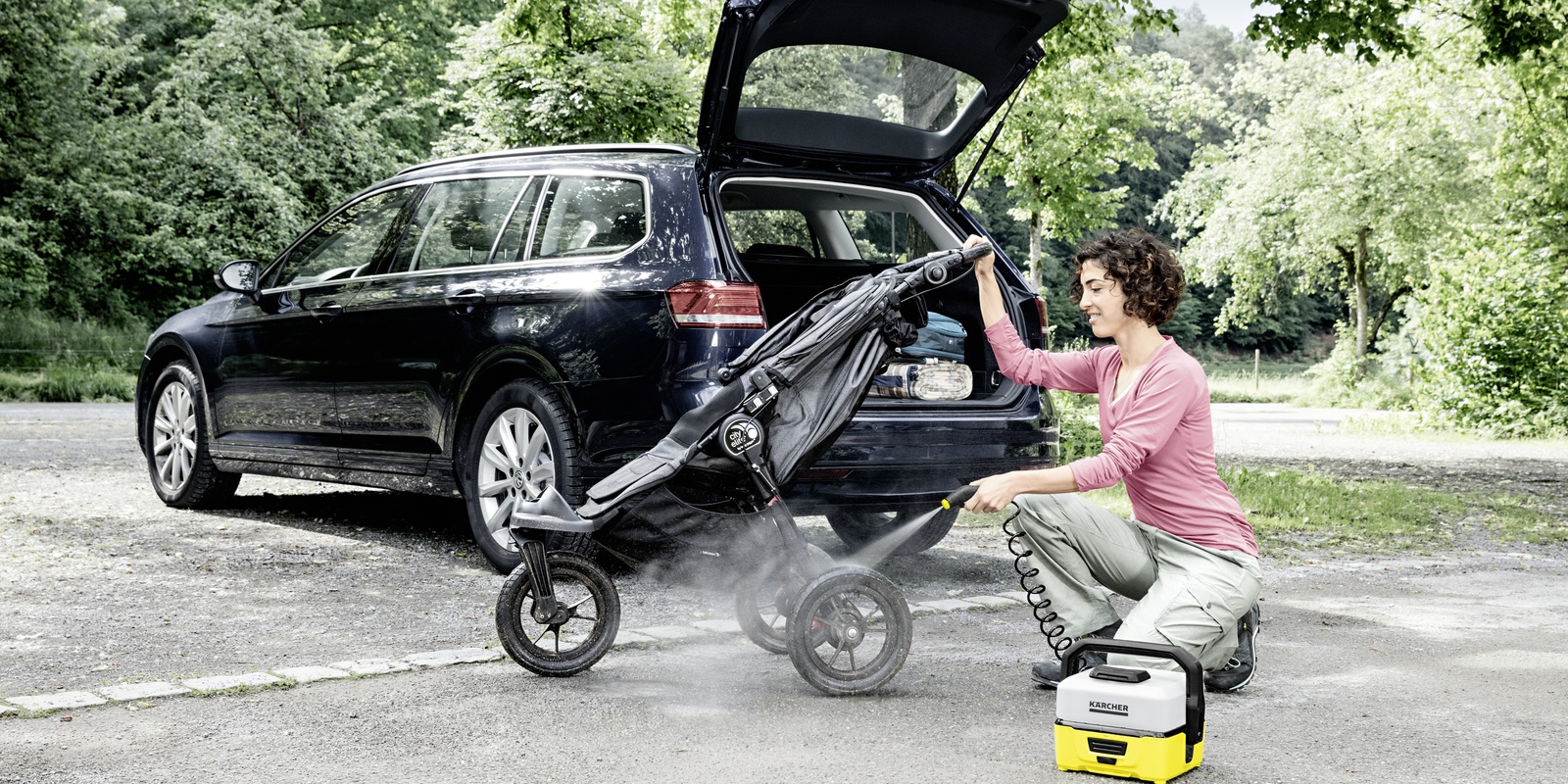 Mobile Outdoor Cleaner
The extremely compact Mobile Outdoor Cleaner with built-in battery and water tank is easy to transport and stow. For a wide variety of applications with electrical and water connection anywhere, anytime.