For years, we have hired vehicles, IT equipment and forklift trucks into our businesses. When you hire, you have a low initial spend and guarantee the most up to date cleaning machines for very little cost. With Kärcher Hire, you choose your payment terms and there are no hidden repair or replacement costs, allowing you to concentrate on your core business. With a range of cleaning solutions to meet all of your cleaning needs whether it's a daily, weekend or a long term rental, Kärcher Hire has it covered.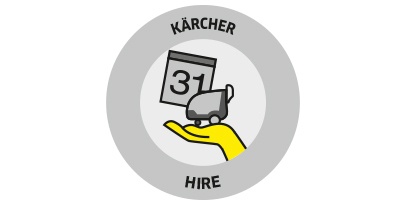 Why should I hire?
Hiring offers you complete control of costs, allowing you to pay for cleaning machines as and when you need them, rather than outright purchase which can involve significant initial outlay.
Our experienced staff will recommend the right product for your cleaning task enabling you to release your own staff from researching products and arranging the purchase of your cleaning machines.
Kärcher hire equipment can be replaced at the start of each hire term and by hiring, you will ensure that you regularly update your fleet of cleaning machines without additional expense.
Practical Advantages To Hire
Try Before you buy
Hiring cleaning machines from Kärcher allows you to test our entire product range before you commit to purchase. This allows you to find the perfect solution for whatever cleaning challenge you may have, without the initial cost, allowing you to familiarise yourself with the real life benefits that you could achieve with a Kärcher machine.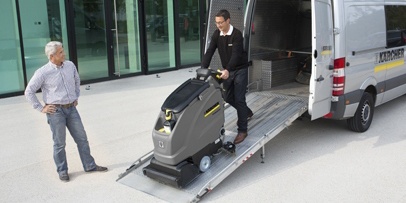 Cost Saving
When hiring equipment from us, costs are transparent and regular professional maintenance from our service
department is included. No hidden costs, no surprises. With 48 hour repair or replacement response and no administration required from you or your staff, simply make a call and let Kärcher do the rest.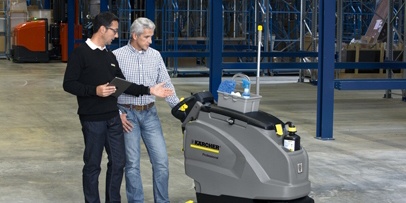 Expert Assistance
Before you commit to hiring a Kärcher machine, one of our experts will visit your site and conduct a free site survey, ensuring that you hire the best solution for your cleaning task. Discover cleaning machines that you may not know existed, like our escalator cleaners, offering unparalleled cleaning performance and productivity for the most challenging of cleaning requirements.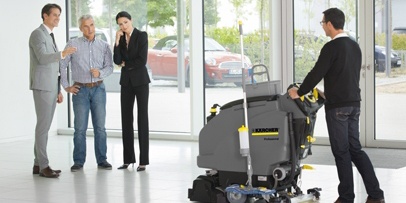 Security
When you hire, you minimise the financial risk to your business, with no asset depreciation costs, no service costs and no long term commitment. Hire for as long or as little as you require with no strings attached.