Industrial Vacuuming / Dedusting Solutions
From the mobile machine to the turnkey vacuum or dust removal system With our Kärcher industrial vacuum cleaners and dust extractors, we offer you solutions for every industrial vacuuming task: whether flexible and mobile or stationary, for vacuuming anything from coarse swarf to the smallest suspended particles, for small or large quantities, for liquids or solids, for unproblematic or hazardous material.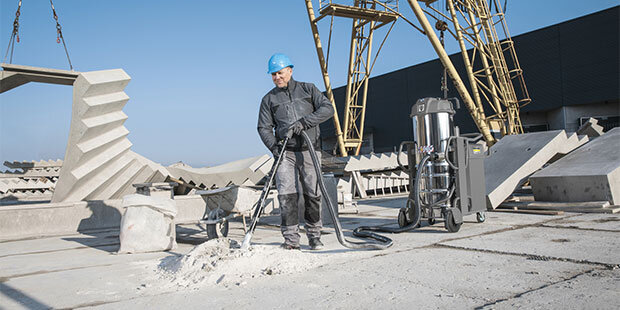 Industrial vacuum cleaners are designed for the stationary or mobile vacuuming of dry and wet swarf, coarse dust and similar suspended particles. Industrial vacuum cleaners work at a high vacuum with a relatively low air flow.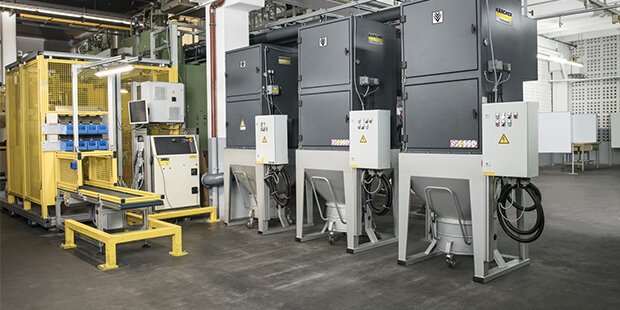 Industrial dedusters are stationary machines that extract suspended particles such as dust and fine swarf from the air. Industrial dedusters work at a low vacuum with a relatively high air flow.