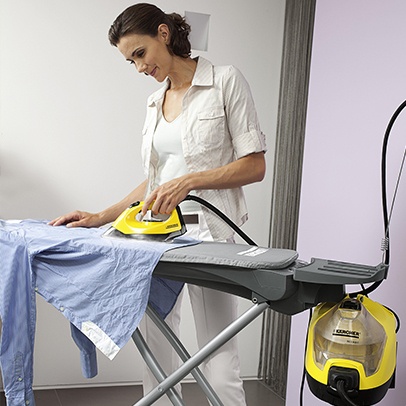 50% faster ironing
With the Kärcher steam pressure ironing system, you can cut ironing time in half! The Kärcher ironing board has a suction and inflation function. The suctioning function holds the laundry in place while the moisture is rawn away from the item. With the inflation function, the ironing surface can be inflated like a balloon. This prevents crease creation, even on delicate fabrics.
The SI 2.600 CB steam ironing station is particularly suitable for large amounts of laundry and offers maximum comfort.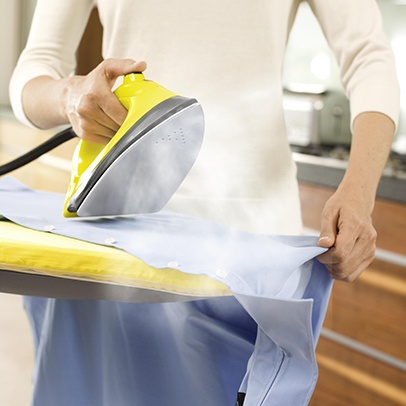 Tips for optimal ironing
Set your steam iron to the maximum temperature when ironing with steam. Continual steam output prevents your laundry from being overheated – whether cotton, silk or linen
Non-stick iron soleplate as a special accessory: prevents shiny patches on delicate and dark materials (e.g. linen). T-shirts with transfers no longer need to be ironed inside out.
The steam pressure is so high that even thick jeans only need ironing from one side. Slowly glide the steam iron across the fabric applying light pressure and the steam pressure will do the work for you.
Pressurised steam iron
High-quality pressurised steam iron with low-resistance stainless steel soleplate in an attractive yellow and black design.