Social responsibility – corporate citizenship
Social excellence in the sense of being a good corporate citizen means that we, alongside our internal social responsibility, also assume external responsibility as part of society.
Our corporate citizenship activities.
Regional and worldwide commitment to social purposes has always been a high priority at Kärcher. As a reliable partner to non-profit organisations, we want to make the environment more livable for our employees and for society. In addition, we are committed to various associations and initiatives, we contribute to preserving monuments, we promote education, science and research and we cooperate with various social institutions.
Social sponsorship and company donations.
For us, a natural part of assuming social responsibility is supporting worthwhile, non-profit projects and organisations.
What we do
We promote many different associations, educational institutions, cultural initiatives and foundations. In doing this, we focus on institutions in the geographical region around our locations. Our sponsorship ranges from money and donations in kind, promotional gifts for fund raising and traditional club sponsorship to cleaning projects carried out by Kärcher employees.
Cultural sponsorship.
Taking social responsibility also means dedicating ourselves in the areas of art and culture. Thanks to our cultural sponsorship, we contribute to the preservation of treasures from the past.
What we do
"Top performance for cleanliness and value preservation" – this claim, which is set out in writing in the Kärcher Corporate Mission Statement, is something we take very seriously. As a cleaning specialist, we have been carrying out restoration cleaning projects on works of art and protected monuments around the world for more than 30 years. Our aim in doing so is to preserve the monuments for posterity. The work is always carried out in close cooperation with restorers, art historians and other expert scientists; this allows us to ensure that the best cleaning methods are used for each object.
Kärcher cleans the world!
This motto is a priority for us. From the statue of Christ the Redeemer in Rio de Janeiro to the Brandenburg Gate in Berlin. We have already demonstrated our competence and experience in over 100 unusual cleaning projects on all continents. Through this unusual type of cultural sponsorship, Kärcher is making a unique and very personal contribution to cultural heritage which goes far beyond simple donations. We not only make funds available, but also dedicate ourselves with our experience, our knowledge and our technology.
Cooperation with non-profit organisations.
In addition to smaller projects for a variety of associations, Kärcher is dedicated on a larger scale and in the long term to various non-profit organisations. As a reliable partner, we support their regional, national and global projects over periods of years.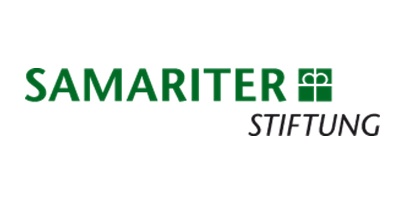 Cooperation with social institutions
For over 15 years, Kärcher has been working with the Samaritans and the Paulinenpflege Winnenden e.V.. In the Franconian workshops in Obersontheim and in the Backnang workshops, we work with around one hundred people with mental illness. They work for us in the assembly and parts packaging departments. Through regulated, daily work it is possible for them to play an active part in public life. This makes the way back into a normal life easier.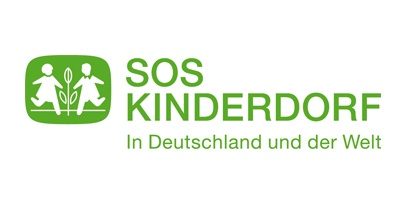 Kärcher supports SOS-Kinderdorf e.V.
Within the framework of its social commitment, Kärcher has been co-operating with SOS-Kinderdorf since 2011. We support the charitable association financially and with our own technology. The SOS children's villages are provided with cleaning machines which they choose, together with Kärcher employees, to suit their needs. For more complicated machines, training advisors provide familiarisation on site. In this way, we have equipped not only many facilities in Germany, but also children's villages all around the world. For example, so far we have been able to equip children's villages in Austria, Greece, Peru and Mexico with our machines and thus make their everyday work easier. Our financial donations in 2013 benefited the JuWel facility in Welzheim and the SOSKompASS project in Schorndorf.
"The consideration of social issues has always been an integral component of Kärcher corporate culture; and, equally, supporting young people has always been a high priority for us", says Hartmut Jenner, Chairman of the Management Board at Kärcher. "This is why we are very happy to work with the SOS-Kinderdorf organisation, which works with admirable dedication for the needs and rights of children all over the world."
For more information on SOS-Kinderdorf, visit: www.kaercher.sos-kinderdorf.de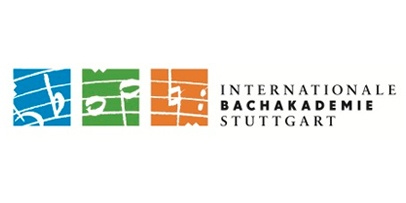 Close partnership between Kärcher and Internationale Bachakademie Stuttgart
A long-standing partnership exists between Kärcher and the Internationale Bachakademie Stuttgart. Through our involvement, we would like to help promote the invaluable works of Johann Sebastian Bach and keep his music alive. Our aim is also to support the next generation of musicians worldwide.
The Bachakademie was founded in 1981 by Helmuth Rilling, who until 2013 was also its artistic director. His was succeeded by Hans-Christoph Rademann. The Internationale Bachakademie incorporates the ensembles Gächinger Kantorei ("Gächingen Choir", founded in 1954), Bach-Collegium Stuttgart (founded in 1965) and, since 2011, the JSB Ensemble, which brings together young musicians from all over the world for the annual Bach Week. The Internationale Bachakademie organises concerts at home and abroad, as well as workshops (known as the "Bach academies"), the annual Bach Week and the Musikfest Stuttgart ("Stuttgart Music Festival").
The Internationale Bachakademie has made a significant contribution to Stuttgart's international reputation as a centre of Bach's music.
For more information about the Bachakademie and its concert programme, visit www.bachakademie.de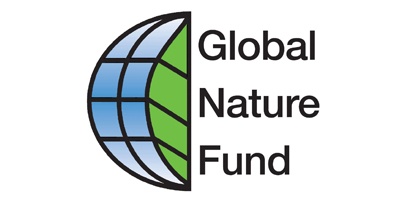 Cooperation with the Global Nature Fund
Together with the Global Nature Fund, Kärcher founded the 'Clean water for the world' initiative. We support the organisation in building green filter systems for ecological water treatment in developing and emerging nations. "In the Global Nature Fund, we have found a partner which fits very well with our family company and our core business of water and cleaning," explains Frank Schad, Press Spokesman, Cultural and Environmental Management at the Kärcher Group.
The Global Nature Fund and the "Living Lakes" project
The Global Nature Fund (GNF) is an international foundation for nature and the environment which, among other things, works intensively for the conservation of water ecosystems. So, for example, the "Living Lakes" project, in which over 100 member organisations participate, makes an important contribution to the conservation of the natural resource water. It conserves and improves the ecological and biological diversity of rivers and lakes, particularly in developing countries. This has a positive effect on hygiene conditions for the local population and reduces the incidence of illness.
As part of the "Clean Water for the World" initiative, Kärcher actively supports the "Living Lakes" project. The so-called "green filter principle" makes this possible.
Buy clever – help sustainably
By purchasing an eco!ogic machine from Kärcher, you are automatically supporting the Global Nature Fund in the treatment of waste water as part of the "Living Lakes" project. In concrete terms: every sale of a Kärcher machine from the eco!ogic range means 1,000 litres of purified water. In this way, your help goes where it is needed most: to the regions of the world that are most in need of development. Many thanks for your support!
How the "Green filter principle" works
Green filters prevent contamination of the groundwater by unfiltered waste water. First a water channel is excavated, through which the waste water is fed. In the channel there are floating plants which develop large root balls and have excellent filtering properties. In this way nutrients, harmful substances and even pathogens in the water can be reduced in a completely natural way.
A green filter system for San Miguel de Sema in Colombia
The first such organic water treatment facility was set up in Columbia in 2013 as a pilot project for long-term cooperation. It is located in the Boyacá Department and cleans the waste water of the town of San Miguel de Sema, which has a population of 4,000. The construction work was undertaken together with our local partner, Fundación Humedales, and local companies. The green filter system requires neither the supply of energy nor chemical additives and is also almost maintenance-free. It works with reeds and cattail plants, which filter the waste water of domestic communities in a natural way. In 2014 three further projects will be implemented – one in South Africa and two in Colombia.
Employee commitment – Corporate Volunteering.
Willingness to make a commitment to society is firmly anchored in the culture of our company. This is why Kärcher specifically promotes the civic commitment of its employees. Thanks to the volunteer work of Kärcher employees, we have already been able to successfully implement two "Corporate Volunteering" projects over a period of several years.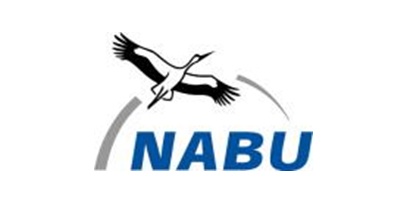 Kärcher and NABU: A shared commitment to biodiversity
Environmental protection is very important at Kärcher. As part of the Ministry of the Environment of Baden-Württemberg's commitment to the "Action plan for biodiversity", Kärcher has taken on sponsorship of the yellow-bellied toad and supports the regional group, NABU Winnenden, in caring for this endangered species.
Together we created a new living space for the small yellow amphibian in 2009, in the upper Zipfelbach valley near our headquarters in Winnenden. With the use of volunteers and heavy machinery, new ponds were dug and silted up water made them habitable. Since then, some Kärcher employees have been coming together on a volunteer basis in October each year in order to maintain the habitat, which has become a spawning place for the amphibian measuring 5 cm and weighing 10 g. For the development of the spawn, the small bodies of water must be sunlit and free from lush vegetation as much as possible.
On this day, clippings are raked, lifted onto tarpaulins and carted from the swampy meadow with the help of horses. Kärcher finances the equipment and the use of work horses each year as part of the cooperation and provides catering for the diligent helpers.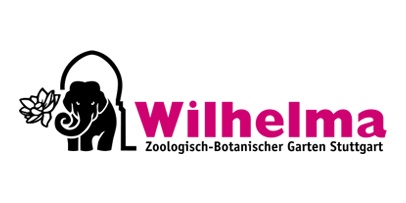 Commitment to the Wilhelma project for mountain gorilla protection
Since 2011, Kärcher has been taking part in the mobile phone collection campaign of the Wilhelma Zoological-Botanical Garden in Stuttgart. By donating old mobile phones, Kärcher employees can actively contribute to the protection of the endangered mountain gorilla, of which there are only around 800 worldwide. They are all threatened by the mining industry. In particular, their habitat is acutely threatened by the mining of the rare ore coltan. Coltan is used in mobile phones and is for this reason greatly in demand.
The collection of old mobile phones helps the gorillas in two ways: On the one hand, by recycling and reusing old mobile phones, the demand for coltan is reduced – other precious metals can even be completely salvaged. On the other hand, the recycling value of the mobile phones is donated to conservation projects in the Virunga National Park and to the Mountain Gorilla & Rainforest Direct Aid. A total of over 625 mobile phones have been donated by our employees since 2011.
Kärcher trainees show their commitment abroad
The first international corporate volunteering project led to South Africa. In May 2014, for the first time, Kärcher offered 10 trainees aged between 17 and 21 the opportunity to do voluntary work abroad. During their ten-day stay in South Africa, they worked for the Wildlands Conservation Trust. This aid organisation undertakes numerous projects to help the rural population in the South African province of KwaZulu-Natal and to maintain biodiversity.
A broader horizon
The first international corporate volunteering project sees Kärcher expand on its previous social commitment. In previous years, trainees have taken part in a number of local projects such as cleaning the river in Winnenden and Obersontheim. This trip to South Africa not only gave them the opportunity to demonstrate their commitment to environmental protection, but also enabled them to learn about the people and their culture. The trainees were accompanied by their training supervisor Hermann Trefz and Carolin Häfner from Kärcher sustainability management.
Off the beaten track
The campsite could be found deep in the bush, with no electricity, cold showers and a long, long way from Facebook. The two young women and eight young men from Winnenden and Obersontheim had to do without home comforts, but were rewarded with unforgettable experiences. Together with 10 young Africans from the Gumbi tribe, they learned about the work of the field rangers in the expanses of the Somkhanda Game Reserve, which extends for some 12,000 ha. They helped to check the camera positions of a leopard conservation project right in the middle of the vast game reserve and to analyse the photos. The programme also included, monitoring i.e. tracking and systematically recording data on endangered rhinos, planting trees, returning jackals to the wild and making toys out of plastic waste. The trainees also spent time in villages, schools and crèches, witnessing the daily routines of the indigenous population and were full of praise for the hospitality they received.
The trip was not just a lasting experience for the trainees but, above all, it helped them to enhance their awareness of the environment and deepen their understanding of social and cultural differences.
"For me, the project was an incredible experience. We had the opportunity to learn about South Africa in a truly special way." Marc Siegle
"It was an unforgettable experience, and I have learned many lessons which will stay with me throughout my life." Nico Bauer