Responsibility for the company
Honest and reliable partnerships with our customers and employees are key to securing our company's future.
Anchored in the company.
That Kärcher is fully aware of its social responsibility which can be seen in our corporate guidelines. In our Corporate Mission Statement we commit to respecting the values, norms, human rights, legal and social systems in each country.
Associations and initiatives.
Kärcher hopes to be a benchmark in the area of sustainability. In order to achieve this aim, we must not only focus on internal processes and standards, but also follow events outside the company and play an active role in these. This is why Kärcher is a member of numerous associations and initiatives, which all follow the common aim of promoting sustainability in the areas of politics, economy and technology.
Signing the Copenhagen and Cancún climate protection communiqués
As globally active companies, Kärcher and several hundred other companies have signed the Copenhagen and Cancún communiqués. Politicians were urged to take consistent measures against climate change and greenhouse gas emissions during the UN Climate Summit in 2009 and 2010. A call was made for an ambitious, stable and equitable global agreement on climate change. The aim is to invest in low-emission products, services, technologies and infrastructures in order to ensure sustainable growth and support the global CO2 reduction target. The communiqués were written by "The Prince of Wales's Corporate Leaders Group on Climate Change" at Cambridge University.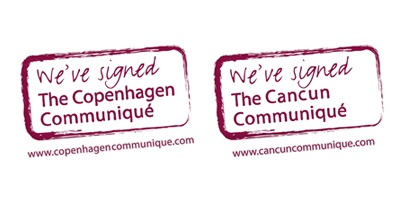 Member of the UN Global Compact
As a participant in the UN Global Compact we have committed to observing ten universally-recognised principles in the areas of human rights, labour, environmental protection and anti-corruption in our business processes and strategies. This means that we pledge ourselves to these principles, support them and put them into practice. The United Nations Global Compact is a strategic initiative for companies. With their help the business world can act as an important driving force in globalisation, contributing to the development of markets and trade relations in technologies and finance to benefit all economic zones and societies.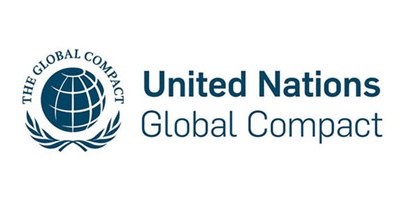 Partner of the VDMA's BlueCompetence sustainability initiative
The BlueCompetence initiative has set itself the goal of emphasising the sustainability expertise of machine and system engineering, to actively promote and provide sustainable technologies. BlueCompetence defines transparent and reliable sustainability criteria and standards, which we as a partner fulfil. The initiative thus facilitates orientation and gives all people security in seeking sustainable solutions, products or companies.