Wet and dry vacuum cleaner WD 3
The super-powerful, energy-efficient WD 3 multi-purpose vacuum cleaner comes equipped with a 17-litre plastic container, a cartridge filter, as well as accessories for various applications.
The WD 3 multi-purpose vacuum cleaner is super-powerful with a power consumption of just 1000 watts. Its robust and shock-resistant plastic container has a volume of 17 litres. The cartridge filter enables convenient vacuuming of wet and dry dirt without filter replacement. The new suction hose and the innovative clips floor nozzle with two rubber strips and two brush strips contribute greatly to optimal dirt pick-up and ensure perfect cleanliness. The easily removable handle allows direct attachment of accessories to the suction hose. The practical parking position allows convenient parking of the suction tube and floor nozzle during working interruptions. WD 3 vacuum cleaners make light work of the toughest cleaning jobs with additional features such as the blower function, "Pull & Push" locking system, ergonomic carrying handle and practical cable and accessory storage.Further accessories included in the scope of supply, such as the crevice nozzle, upholstery nozzle with thread lifter and suction brush with soft bristles, complete the range of applications. A special extra feature is the five paper filter bags.
Features and benefits
Special cartridge filter
For wet and dry vacuuming without filter replacement.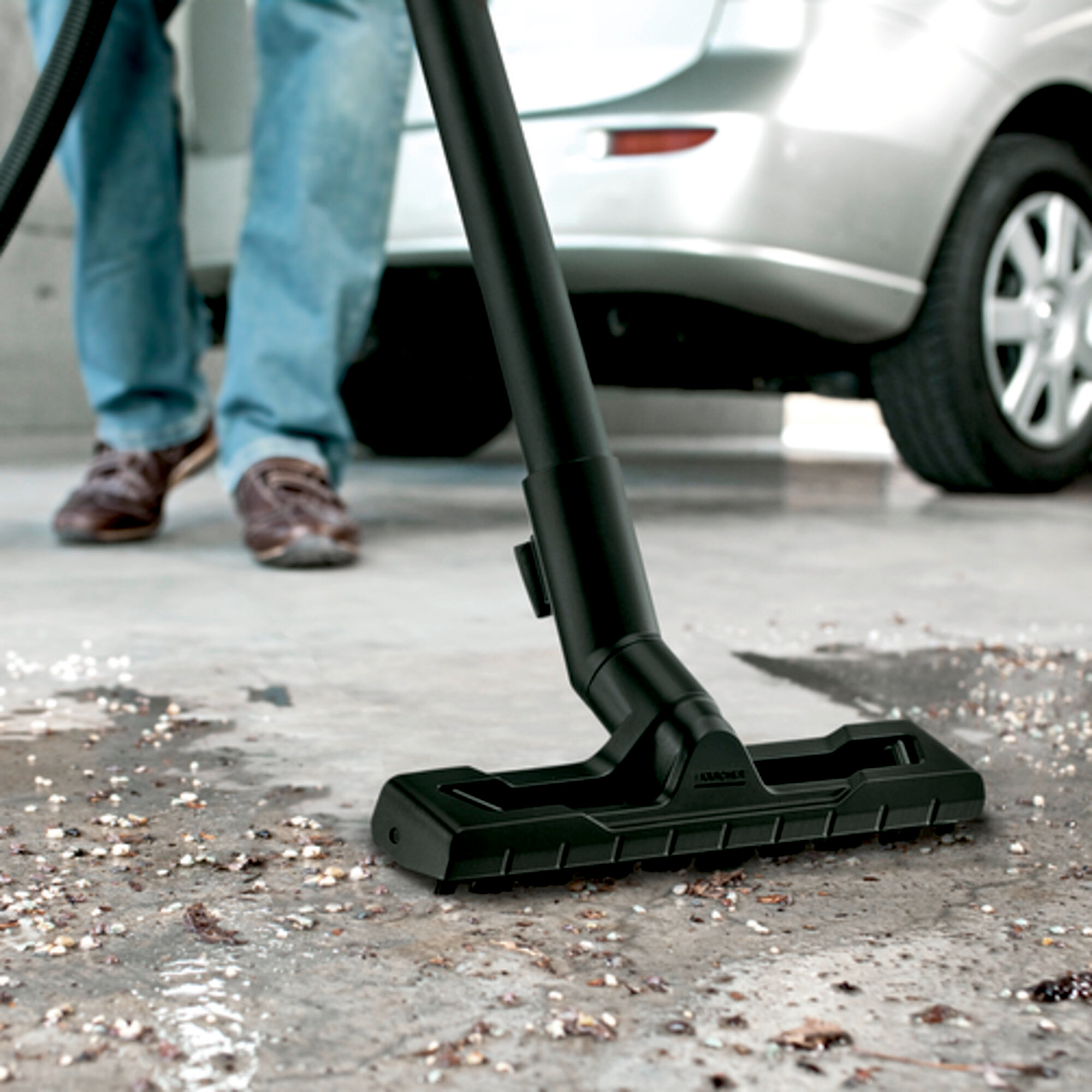 Optimally developed: Floor nozzle and suction hose
For the best cleaning results – whether dry, wet, fine or coarse dirt. For maximum vacuuming convenience and flexibility.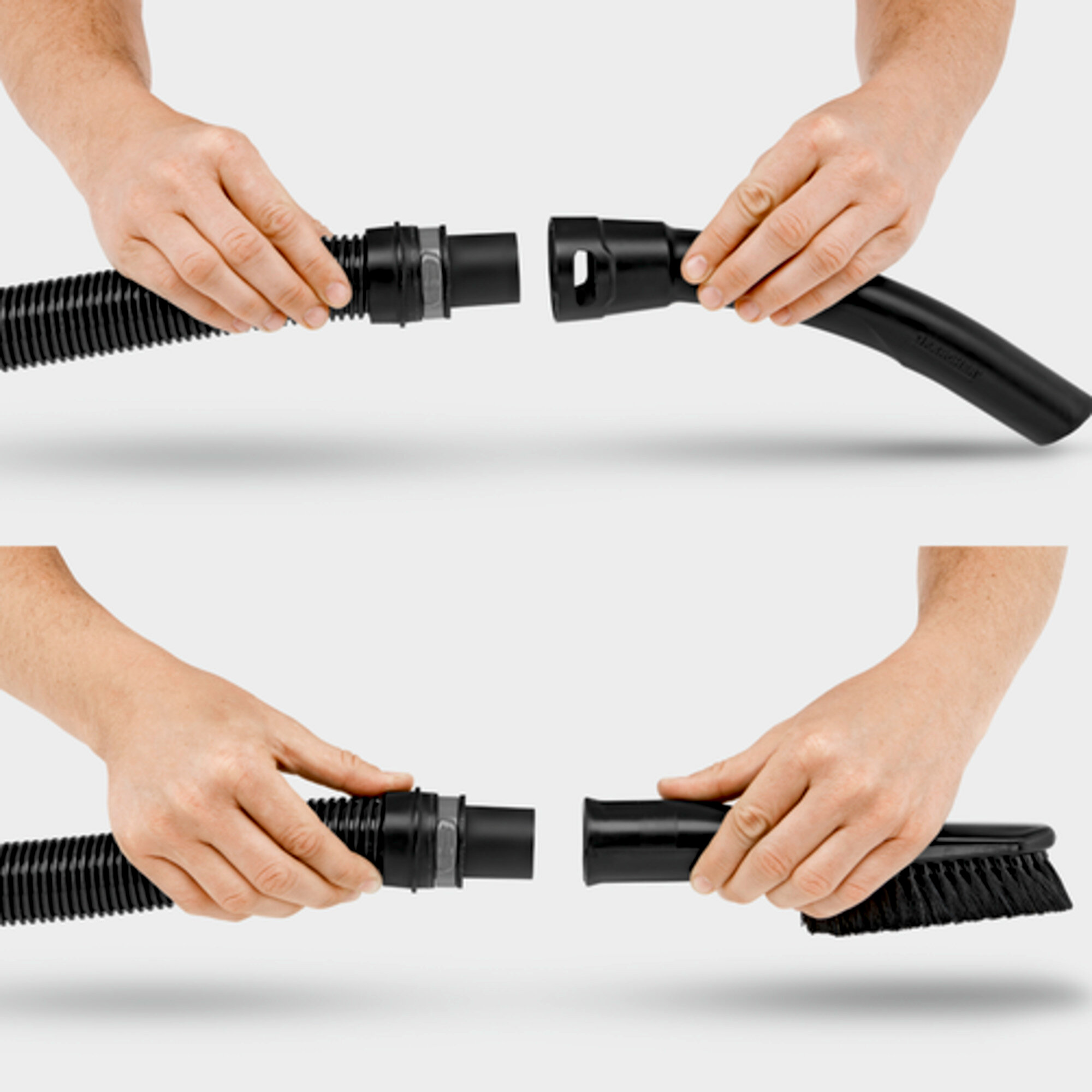 Removable handle
Different nozzles can be directly attached to the suction hose. For easy vacuuming – even in confined spaces.
Practical blower function
Where vacuuming is not possible, the practical blower function can be used.
Effortless dirt removal, e.g. from a gravel bed.
Practical parking position
Quick and easy intermediate parking of suction tube and floor nozzle during working interruptions.
Practical cord and accessories storage
Space-saving, secure and easily accessible suction hose, power cable and accessory storage.
"Pull & Push" locking system
For quick, easy and safe opening and closing of the container.
Ergonomically shaped carrying handle
Device is easy and convenient to transport.
Compact design
Flexible and versatile use.
Space-saving storage.
Specifications
Technical data
Actual suction power* (Air watts)
200
Energy use (W)
1000
Container capacity (l)
17
Container material
Plastic
Power cable (m)
4
Standard accessory ID (mm)
35
Current type (V/

Hz

)
220 - 240 / 50 - 60
Weight without accessories (kg)
5.5
Weight incl. packaging (kg)
8
Dimensions (L × W × H) (mm)
388 x 340 x 503
--
* Measured at the suction tubes according to the IEC 60312 standard.
Equipment
Suction hose, 2 m
Removable handle
Suction tubes, 2 piece(s), 0.5 m, 35 mm, Plastic
Wet and dry floor nozzle, clips
Crevice nozzle
Upholstery nozzle
Suction brush with soft bristles
Paper filter bag, 5 piece(s)
Cartridge filter, two-part
Blower function
Cable hook
Parking position
Accessory storage on the device
Sturdy bumper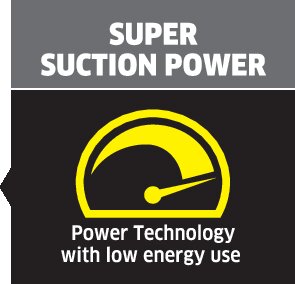 Application areas
Workshop
Hobby room
Cellar
Entrance area
Interior car cleaning
Low water volumes