Rental equipment for commercial customers
Rent me – very simple and straightforward
Rent instead of buy – and get more: proven Kärcher quality and comprehensive service included. Our rental equipment is used when it is really needed. No breakdowns, no unnecessary costs - just economically smart. We offer the right machine for every application on the spot. For flexible and sustainable cleaning fleets.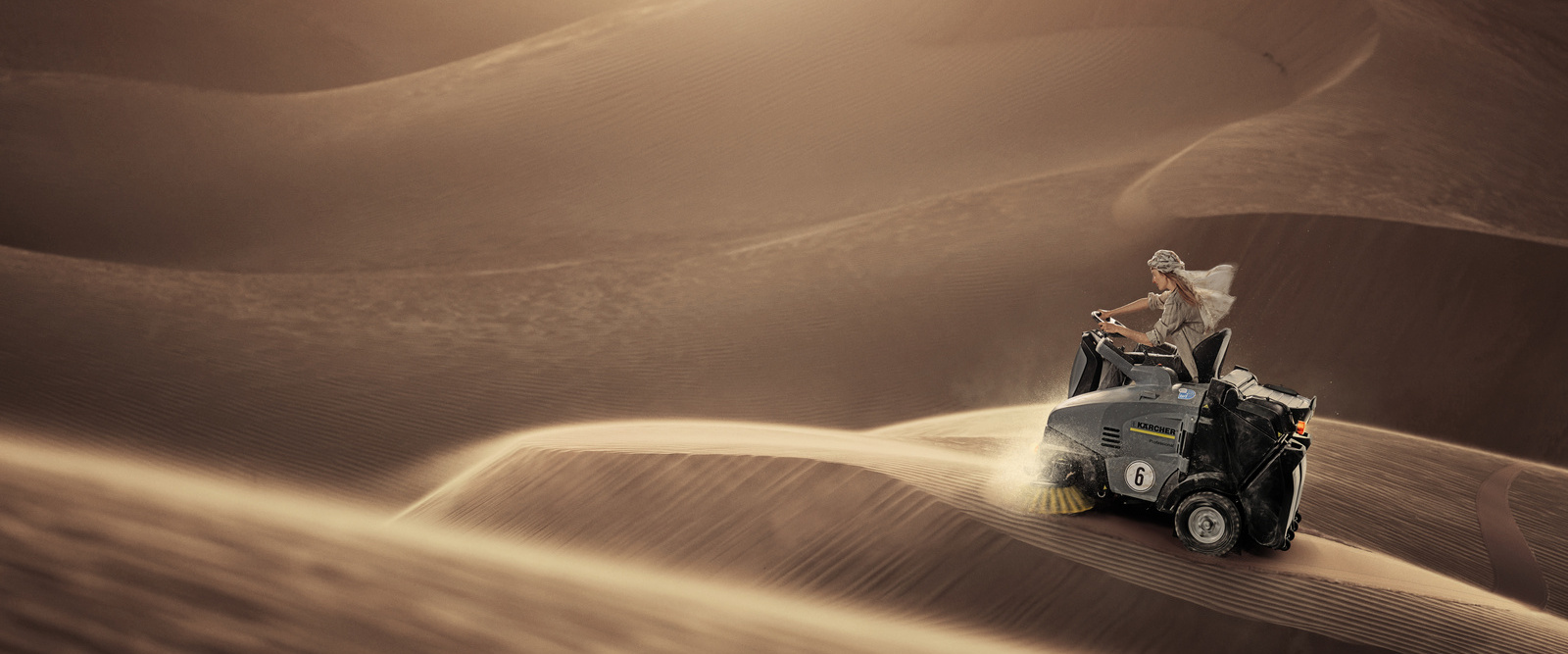 And when you simply rent the right machines?
And when you simply rent the right machines?
It doesn't matter whether you rent or purchase your Kärcher machine. The deciding question is what you really need. And also what makes economic sense. If you'll be operating a machine at full capacity on a permanent basis, it certainly makes sense to purchase it. On the other hand, renting equipment enables you to harness potential in the short term without tying up capital. Furthermore, you can always draw on a professional fleet and concentrate completely on your core business.

Rental Devices- Maximum Flexibility in Every Area
The optimal solution if you have a short-term increase in cleaning requirements or need to carry out special cleaning tasks on a short-term basis.

A wide range of professional machines of all sizes and performance classes with suitable accessories.

Machines which are configured to suit your seasonal and short-term needs.

Meticulous briefing and application advice to ensure that you can exploit the machine's full potential.
Full cost control.
Kärcher Rent
A fleet of machines with state-of-the-art technology.
Machines including Full Service are always ready for use.
You need not worry about servicing and repairs.
Flexible rental periods: You only rent your machines for as long as you actually need them.
Cost security through attractive fixed rental rates.
No investment costs.
The machines you need are available short-term.
All machines are optimally serviced, cleaned and maintained to the Kärcher standard.
Contact
You can receive advice on Kärcher rental machines via our contact form or by telephone on 1800 1234 180. Our experts from the Kärcher rental fleet are happy to help from Monday to Saturday from 08:00 hrs to 20:00 hrs.