RESPONSIBILITY FOR THE SUPPLY CHAIN AND PRODUCTS
Consumers are critical these days. They now ask more questions before purchasing than they used to. They want to know: where was the product produced, by whom and under what conditions? What materials is it made of? And can it be recycled afterwards? How efficiently does the machine operate? Kärcher takes these consumer interests seriously, responds to questions and has the right answers. This is because Kärcher is not only the market leader in cleaning technology but also a benchmark in terms of sustainability.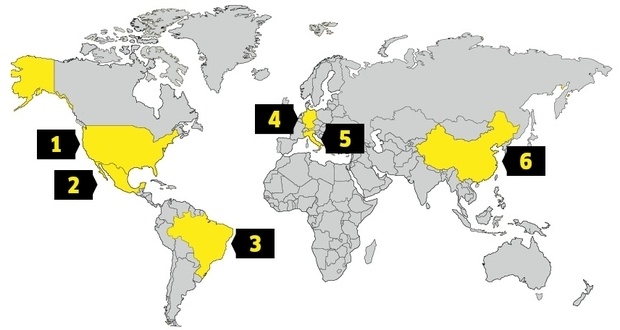 Certified plants - worldwide
ISO 14001 is a globally recognised environmental management standard. Through compliance with the standard, defined goals in relation to the company's environmental performance should be achieved, with processes being continuously improved.
ISO 14001 certification at Kärcher
[1] USA: Camas, Chandler, Englewood
[2] Mexico: Monterrey
[3] Brazil: Vinhedo
[4] Germany: Winnenden, Schwaikheim, Illingen, Gissigheim, Obersontheim,
LZ Obersontheim, Bühlertal, Duisburg (WOMA), Waldstetten (Ringler)
[5] Italy: Quistello, Montereale Valcellina, Volpiano, Reggio Emilia
[6] China: Changshu
Energy Efficiency Signed and Sealed
Kärcher offers its customers machines with which they can clean while saving energy and conserving resources. They undergo rigorous testing in our laboratories. With the eco!efficiency product line for professional operators, we have developed a particularly environmentally friendly and highly efficient range of products.
Ahead of its time
The responsible use of valuable resources such as water and energy is a priority at Kärcher. This is why our products were, years ago, already meeting the environmental standards which the European Union is due to enforce in 2017. As of September 2014, vacuum cleaners in the EU may not exceed a power input of 1,600 watts; in 2017, this value will be even further reduced to 900 watts. When they were introduced onto the market in 2013, our eco!efficiency dry vacuum cleaners for the cleaning of buildings already had a power input of only 750 watts and thus consumed 40 percent less energy while providing 98 per cent of the cleaning power of the basic unit.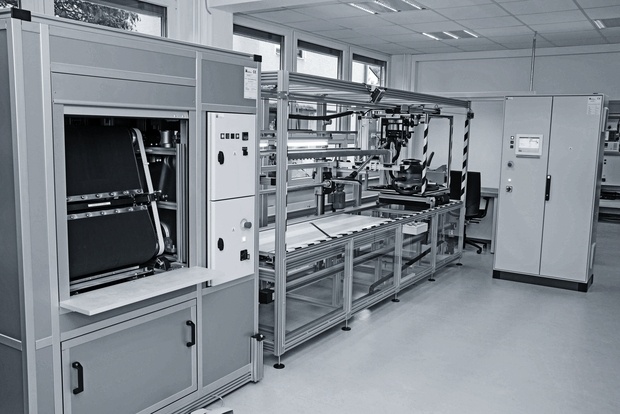 In-house laboratory testing
In order to reliably ensure the required values for dry vacuum cleaners for the household and professional markets in the long run, Kärcher is one of the few companies in Germany to have established its own ErP laboratory (ErP = Energyrelated Product) for dry vacuum cleaners. At the laboratory, not only is the energy use during cleaning measured but dust emissions, the quantity of dust particles that are released into the ambient air from the machine, are also under scrutiny.
Noise pollution
Although we usually only notice an excessively high energy use when reading the electricity bill, we experience unpleasant or loud sounds immediately. Noise emissions are therefore also an important aspect which we include in the development of our products from the very beginning. Therefore, a reduction of 10 dB (A) is already perceived by operators as a 50 per cent reduction in the noise level. Because of this, our dry vacuum cleaners are ideally suited for longer operating periods and noise-sensitive areas such as hotels, nursing homes or hospitals.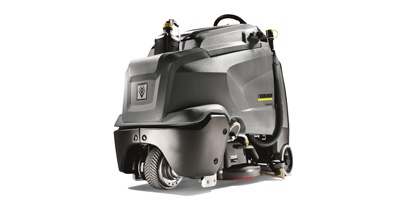 Numerous scrubber driers are equipped with the particularly energy-efficient eco!efficiency mode. This machine cleans with a lower blower power, reduced cleaning agent consumption and a lower brush speed; therefore, it can be operated for longer and is quieter and more energy efficient. Up to 50 per cent can be saved on energy and water, with impressive cleaning results at the push of a button.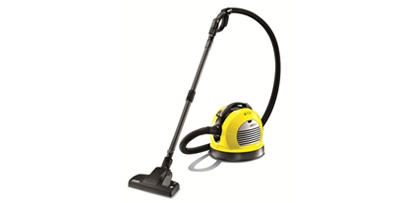 The vacuum cleaner field test of the "Power Saving Initiative" campaign in November of 2014 confirmed that the Kärcher VC 6 Premium makes a contribution to climate protection. As the machine with the lowest wattage in the test, it achieved the highest rating in five out of nine categories, prevailing over five other brands/models with wattages of up to 1,000 watts.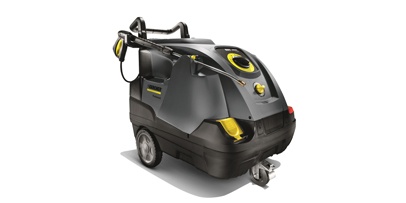 The European Association EUnited Cleaning has certified the burners for Kärcher hot water high-pressure cleaners as efficient and environmentally friendly. The high level of effectiveness and the low soot and carbon monoxide emissions were decisive factors for the certification in 2015.
Focus on the Supply Chain
Jedes Jahr verkauft Kärcher mehr als zwölf Millionen Reinigungsgeräte, die an 20 Standorten in sieben Ländern gefertigt werden. Um die Geräte herzustellen und zu vertreiben, haben wir in den vergangenen drei Jahren weltweit Waren und Dienstleistungen von rund 20.000 Lieferanten bezogen.
Purchasing from A to Z
"We procure computers for of.ces and consulting services for legal issues, as well as advertising ideas and company vehicles," explains Dieter Grajer, Managing Director Operations. "First and foremost, however, are raw materials such as steel, aluminium and plastic, product parts or fully assembled components for our machines, to which we pay special attention because we have the entire life cycle of a product in view." The suppliers come from all continents of the world where Kärcher also has production sites: Europe, the Americas, Asia and, in particular, China.
Lifecycle Management for products
Anyone wanting to be a Kärcher supplier has to meet strict criteria. We continually conduct our own quality, environmental and process audits and company visits, especially with suppliers of production material. So far, we have managed to identify potential suppliers and their performance through various software solutions. Since 2013, Kärcher has made great efforts to harmonise purchasing within the group. The changeover to a unified system platform will take place in 2016.
The Supplier Lifecycle Management SAP (SAP SLC) covers all steps of the relationship with the suppliers: from registration to proof of qualification and classification to the development of suppliers and management of master data. In this way, the processes are more transparent, costs are reduced and relationships with suppliers are more sustainable.
High global standards
"Companies that apply for supplier status are not only required to sign the Kärcher Code of Conduct and the Kärcher Environmental Standard but also to answer a whole series of questions," says Heiko Braitmaier, Executive Vice President Sourcing & Procurement Management. As a market leader, Kärcher feels obliged to de mand the same high social standards for the employees and workers in supplier factories that apply to its employees in Germany. Fair wages are just as important as the workers' rights to free speech and assembly and their freedom of association. We are guided by the ten principles of the UN Global Compact.
Raising the bar
In future, there will be no way to avoid this test system due to the new unified platform. The new people in charge of the local and global SLC processes can see the status of a supplier at any time and at any location with system support – a quantum leap which serves to ensure sustainable quality assurance.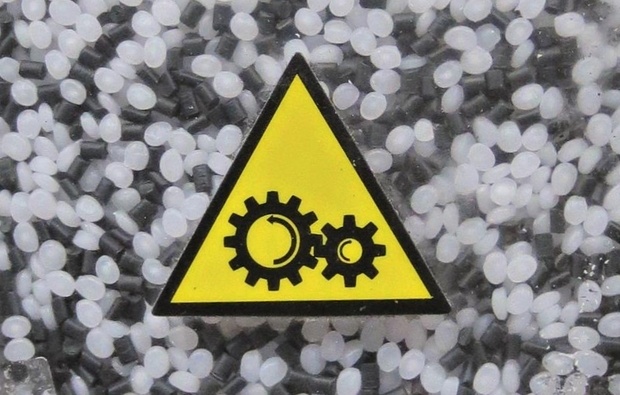 Plastic – Quality and Recycling
For several years, Kärcher has been partially replacing the steel in its cleaning machines with high-quality plastic. Polypropylene (PP) is more flexible and offers more design flexibility than steel, but it still has a high chemical resistance and is suitable for continuous outdoor use.
Compliance with rules
Plastic parts, which are both manufactured in our own production facilities and purchased from outside suppliers, are regularly checked for harmful materials. The EU regulations RoHS (Restriction of Hazardous Substances) and REACH (Registration, Evaluation, Authorisation and Restriction of Chemicals) are authoritative for this. The RoHS Directive is designed to reduce hazardous substances in electronic waste such as heavy metals in plastics; REACH concerns the risk assessment of chemicals.
Voluntary commitment
As a pioneer, Kärcher has gone well beyond the prescribed limits for compliance. The company strives to completely avoid potentially hazardous substances of its own volition. "If we, for example as with plastic cables, cannot dispense entirely with plasticisers, we look for alternatives, even if they are expensive," explains Axel Leschtar, Specialist for Environmental Management, regarding Kärcher's approach.


Recycling plastic waste
In 2013, Kärcher also began to develop a procedure with which the defective parts that inevitably accrue in the production of plastics can be reused in our own production facility. "For two years, we have extensively tested the possibilities of plastic recycling in laboratory tests, with resounding success," declares Plant Manager Carsten Schlenker proudly at the parent plant in Winnenden. "In 2015 alone, we avoided disposing of 78 drums of black standard polypropylene which, instead, were fed back into the Kärcher production process as granules."

Ecologically sustainable production
The rejects are milled in our own plastic mill and mixed with new material in optimal proportions for parts production. The high-quality granulate obtained in this manner can easily be processed again in an injection moulding machine, e.g. for the chassis or other machine parts for high-pressure cleaners. "So we not only protect the environment in a sustainable manner but also reduce costs in relation to purchasing," says Carsten Schlenker, summarising the advantages.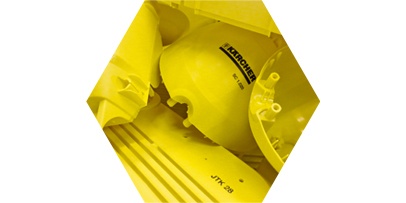 The defective parts are processed into granulate by a service provider.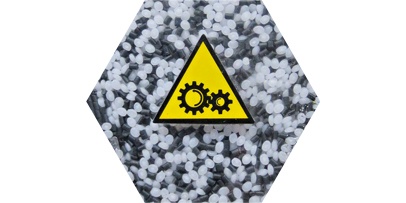 Recycled plastic (dark colour) is reused as granules in production.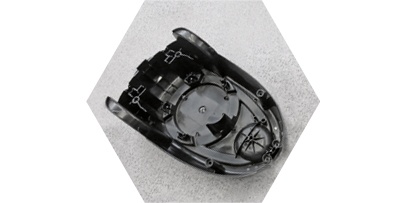 In this way, new product parts are made of the recycled material.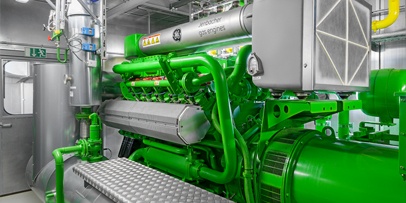 Combined heat and power unit at the head office in Winnenden
At our site in Winnenden, a combined heat and power unit provides the heating required. A 4-stroke gasoline engine operated with natural gas generates electricity by means of a connected generator. The heat generated by operation of the motor is fed into a water circuit and used to heat the premises. Thanks to the coupling of power and water generation, the efficiency of the power plant is very high at 87%.
Savings:
700 tonnes of CO2 annually
Reduction in CO2 of 56% compared with gas heating
Wood chip heating plant in Obersontheim
In Obersontheim, a wood chip heating plant is used as an equally environmentally-friendly type of heating. In this heating plant, natural waste wood from regional forestry is heated; during combustion, it is CO2-neutral. With the generated heat, water from the heating circuit in the wood chip heating system's boiler is heated. The warm water is stored in a low-loss warm water storage tank until it is consumed. Compared to conventional oil heating, a wood chip heating system can save a lot of CO2. The CO2 emissions of the wood chip heating system are 35 g per kilowatt hour, whereas the value for heating oil is 303 g.
Savings:
340,000 litres of heating oil annually
1,000 tonnes of CO2 annually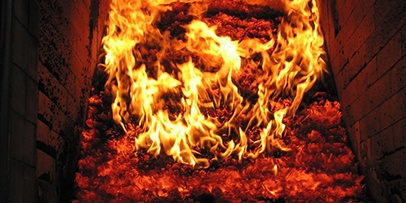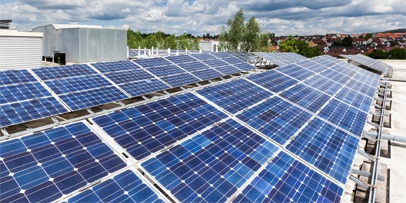 Solar plant in Winnenden
Thanks to the solar plant in Winnenden, around 95,500 kilowatt hours of electricity are generated annually. This is the equivalent of the annual power needs of six single-family homes. The operator of this photovoltaic power plant is S.A.G. Solarstrom AG in Freiburg. Kärcher is providing the roof area free of charge for 20 years and sharing the costs of the system.
Savings:
60 tonnes of CO2 annually
Environmental information.
REACH
We follow the requirement to supply information in compliance with §33. Immediately after publication of the first candidate list on 28 October 2008, we contacted our suppliers to obtain the required information. We respond promptly to additions to the candidate list.
Some of the substances of very high concern (SVHC) mentioned in the candidate list are used for various purposes, mainly DEHP as plasticisers for plastic articles. These plasticisers may still be contained in the products we supply, e.g. electric cables, hoses, wheels, handles and similar parts and assemblies. These substances do not constitute any risk to health and the environment when used properly. These substances are used in compliance with the statutory regulations.
We can already confirm that Kärcher cleaning agents do not contain any of the substances mentioned in the current candidate list.
Should you require further information, please contact us.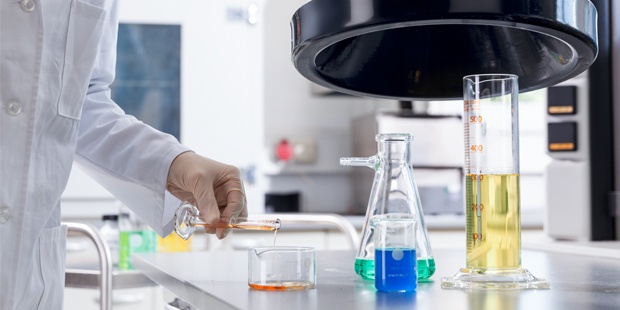 ErP Ecodesign Directive
For information on EU Regulation 666/2013 regarding ecodesign requirements for vacuum cleaners, Appendix 1, point 2(b) on information to be provided by manufacturers, please contact your local Kärcher service partner.