Floor Cleaner
Do you simply want an easier and quicker way to clean your floor? Or tocomplete the entire floor cleaning in one process, ideally without vacuuming beforehand? Using a corded device,or would you prefer to go cordless with a powerful battery and maximum freedom of movement? We have a powerful solution for every task – and the choice is yours. For wiping only, the best choice is our slimline and manoeuvrable FC 3 Cordless. To pick up dust and smaller crumbs we recommend the FC 5 models, and anyone who wants to avoid vacuuming beforehand can choose the FC 7 Cordless, which easily removes even coarse dirt in one step.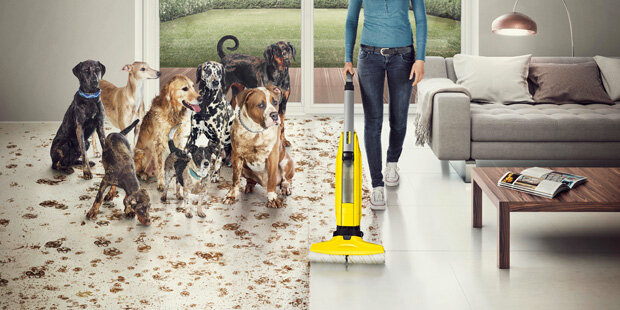 Be it tiles, stone, vinyl, laminate or parquet: Kärcher floor cleaners can get all hard floors gleaming. From the convenient 2-in-1 device for vacuuming and wiping in a single step to the battery-powered lightweight; the range offers the right choice for every requirement.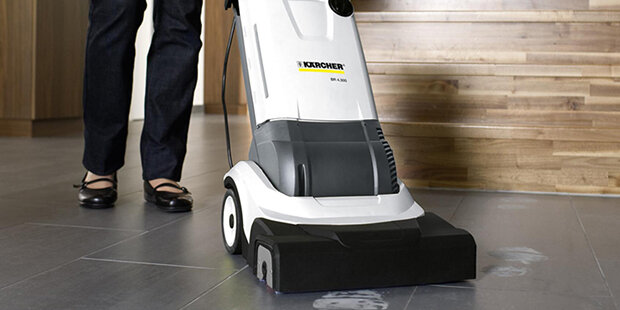 The light and compact BR 4.300 hard surface cleaner is a highly innovative and powerful alternative for cleaning hard surfaces from 20 to 200 m².