Wet and dry vacuum cleaners
Our multifunctional vacuum cleaners are specifically designed for your cars, garages, gardens and other tasks too tough for your indoor vac. The powerful suction makes light work of the toughest jobs from dust and sand to gravel, mud and liquids.
Multi-purpose vacuum cleaners
The Kärcher wet and dry vacuum cleaners are extremely robust and ideally equipped to quickly and thoroughly clean entire areas around the home or outdoors – e.g. in the basement, in the garage or on the patio. Whether it is fine, coarse, wet or dry: Thanks to the ideal equipment, every type of dirt is reliably removed. And the exceptionally high suction power and specially developed nozzles enable even larger dirt particles to be easily picked up.
What's New?
Our new Wet & Dry Vacuum Cleaner range boasts lots of new features, allowing you to achieve a high-standard clean with ease. Updated product designs, an integrated blower-function and easily accessible accessory storage are just some of the new elements within the range.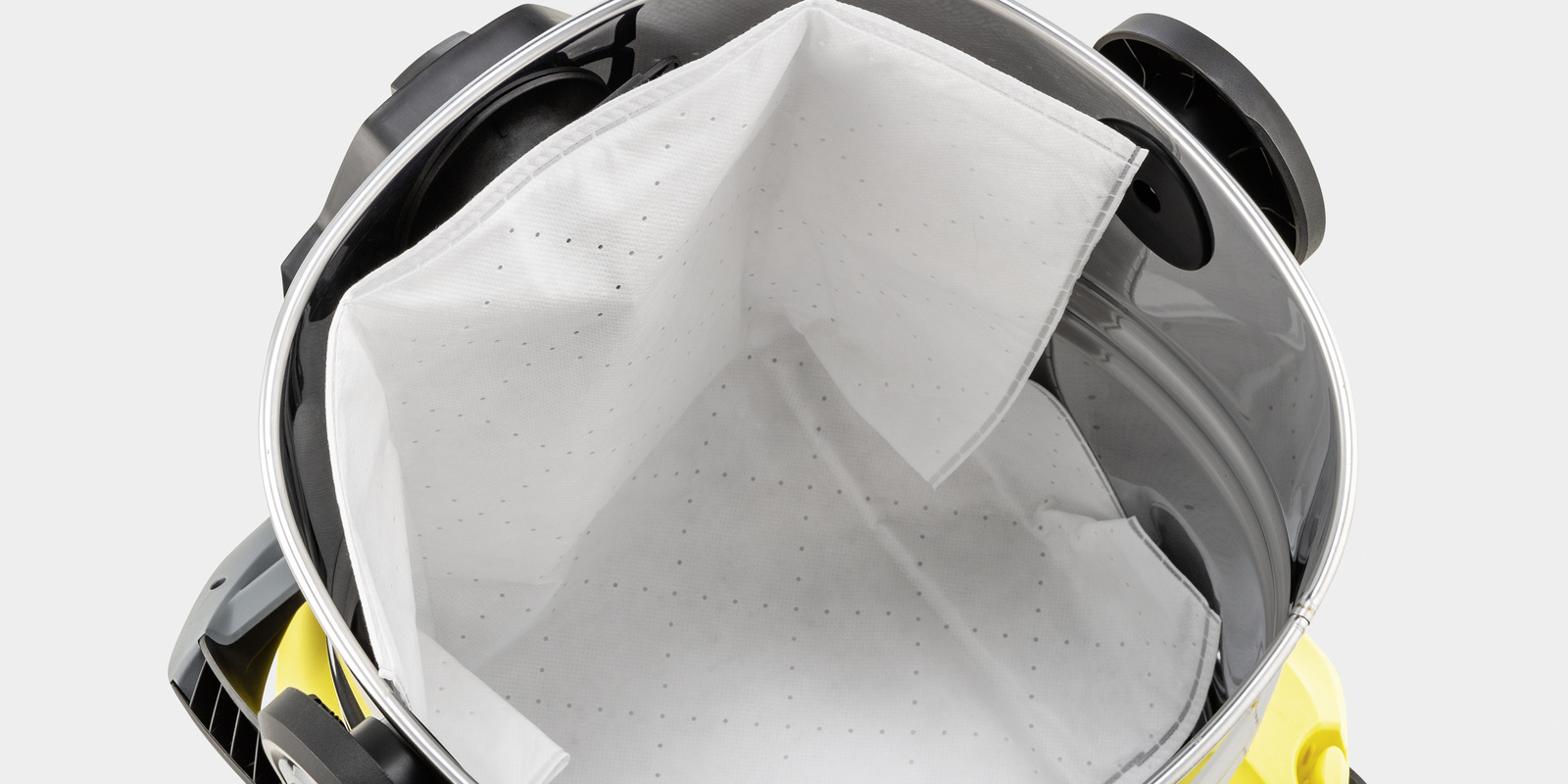 Fleece Filter Bags
Our Wet & Dry Vacuum Cleaners now come equipped with fleece filter bags* for extra durability and more convenient handling. Fleece filter bags are also more sustainable than previous versions.
*Excludes WD 1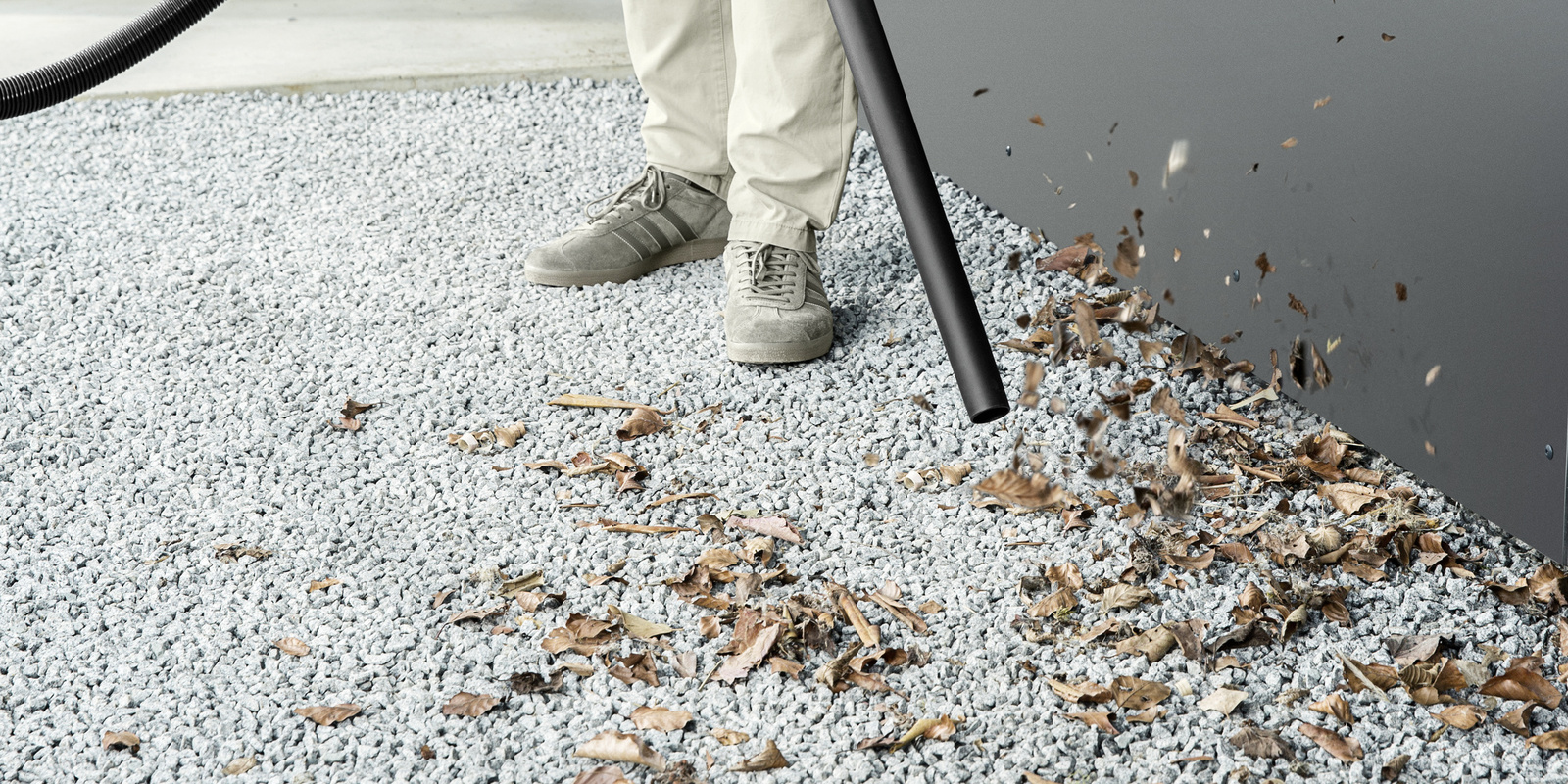 Blower Function
The new range includes an integrated blower function, perfect for removing dirt and debris from hard to reach areas.
*Excludes WD 4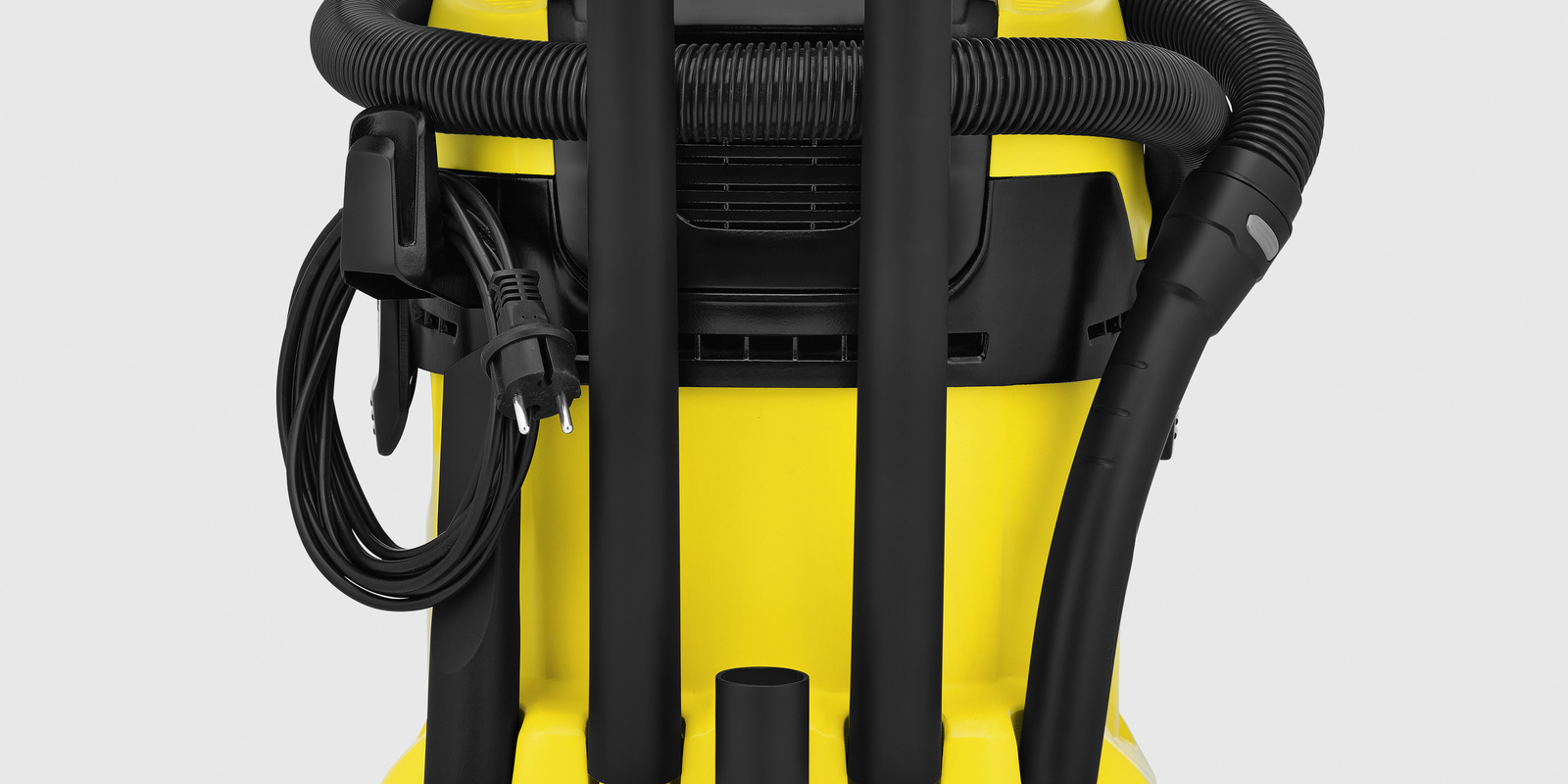 Improved design
All of our Wet & Dry Vacuum Cleaners have been redesigned in order to help you with the job at hand. From including convenient, built-in carry handles and parking brakes, to adding in new accessory & hose storage areas, these machines really do make life a lot easier.
What is a Wet & Dry Vacuum Cleaner?
A Wet & Dry Vacuum Cleaner is designed specifically for the car, garage, garden and other outdoor tasks too tough for your indoor vac
Designed to withstand the toughest of outdoor cleaning tasks from dust and sand, to mud and gravel and even liquid
What are the benefits of a Wet & Dry Vacuum Cleaner?
Powerful motor and extreme suction power make tackling even the most demanding outdoor cleaning tasks easy – whether it's dry, wet, fine or coarse dirt
Seamlessly switch between wet and dry pick up with the intelligent floor tool and filter system technology – no need for filter replacement in-between tasks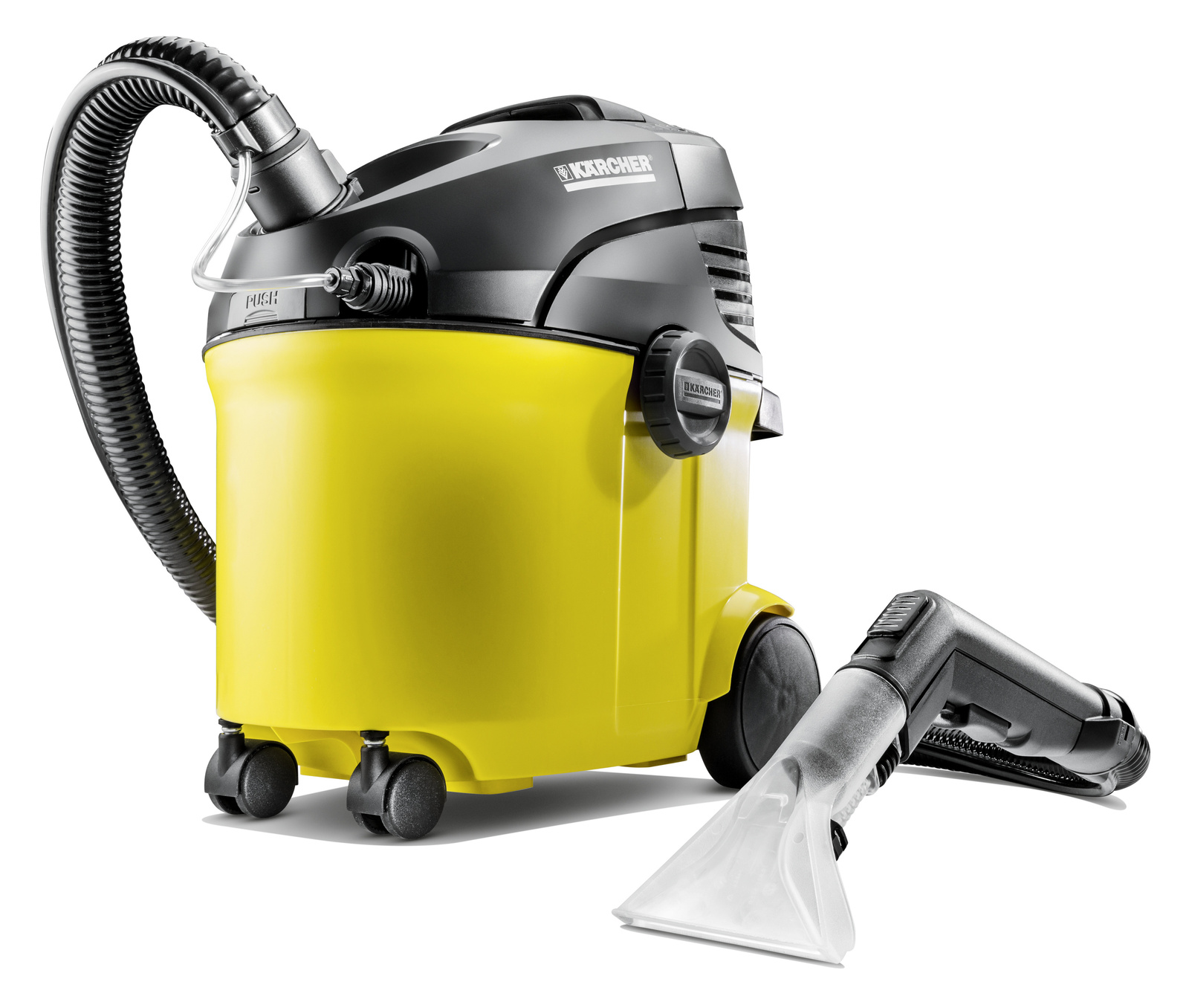 EFFORTLESSLY REMOVE DIRT & ODOURS
From coffee stains in the carpet, wine stains in the sofa, mud splashes in the car seat or wet footprints on a tiled floor, the cleaning result is always astonishing when using the Kärcher SE machines. The Kärcher spray extraction cleaners spray the cleaning agent dissolved in the water under pressure deep into the surface fibres and then suck up the water together with the dissolved dirt. Grease, dirt and odours are thus thoroughly removed, making these machines also suitable for allergy sufferers and households with pets.
Kärcher carpet / upholstery cleaners are as easy to use as a vacuum cleaner. There are two large buttons on the device, 1 for operating the spray function and another for vacuuming . With normal soiling, both functions can be switched on at the same time, so you are ready in 1 movement over the surface. Where heavy soiling occurs, we recommend that you spray the surface first, letting the cleaning agent work for a few minutes before vacuuming up.
We promise you've never felt so satisfied after a cleaning job, even if your carpet or upholstery looks pretty clean, you will be amazed at how dirty the water is after cleaning!
HOW IT WORKS: STEP BY STEP
Follow these steps when cleaning your carpet, sofa, car seat or any other textile surface with a Kärcher carpet / upholstery cleaner and you are assured of a great cleaning result!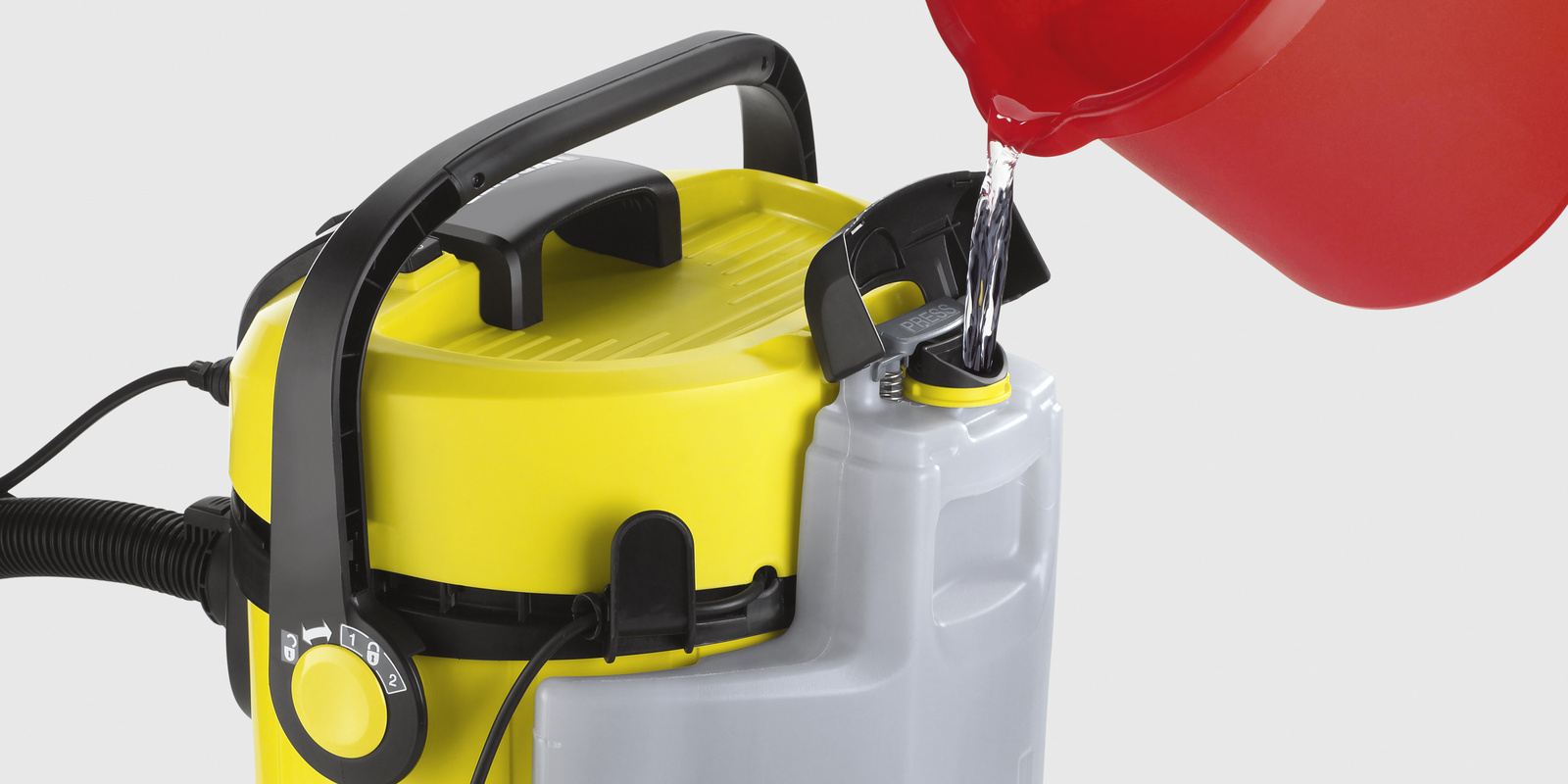 Fill the solution tank with warm water and add the appropriate detergent at the recommended dosage.
Clean the surface in smooth movements from front to back in slightly overlapping strips. The water is sprayed into the fibres and dirt is sucked up. The result being a clean and refreshed surface.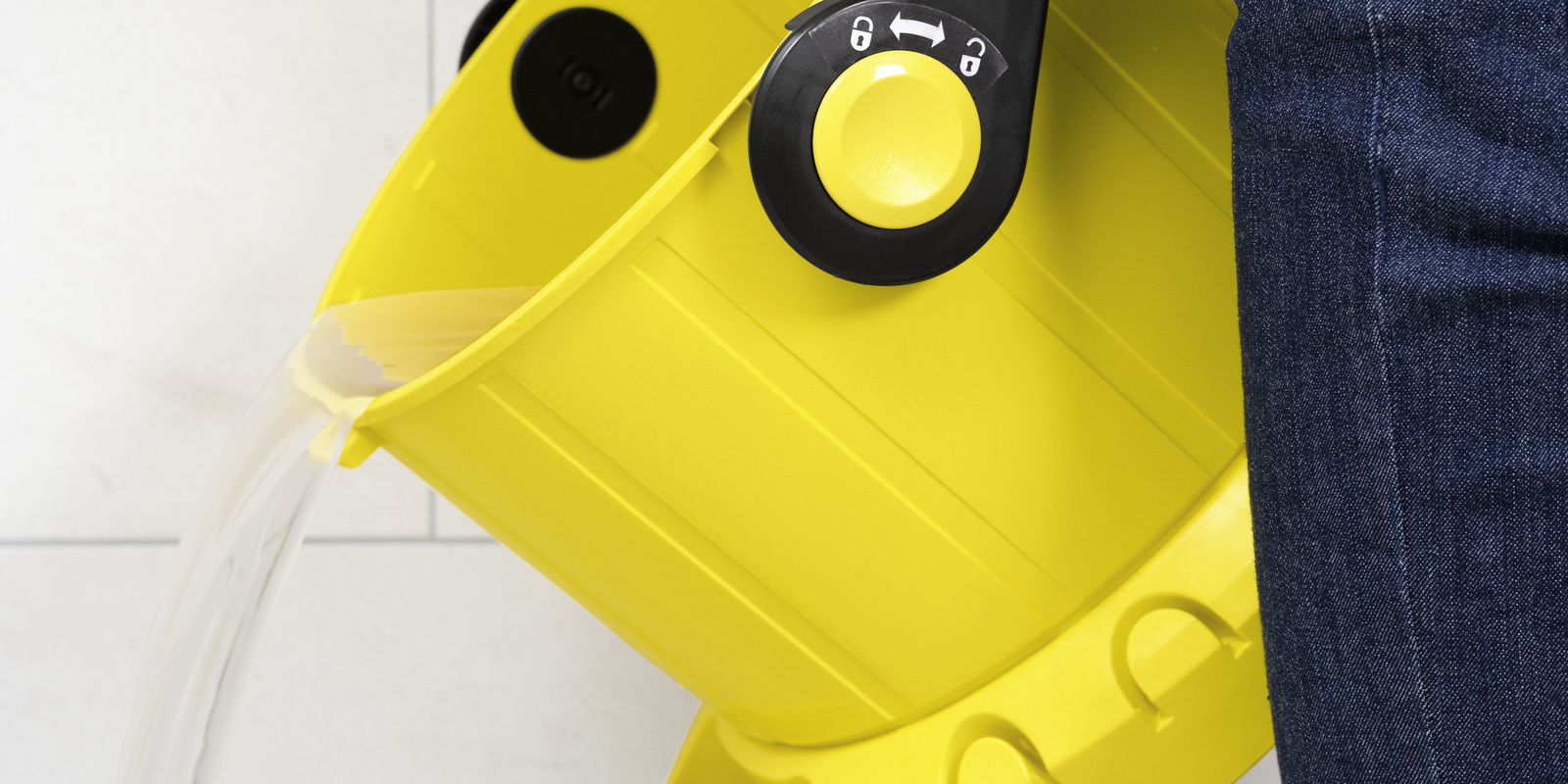 Pour out the dirty water and rinse the recovery tank.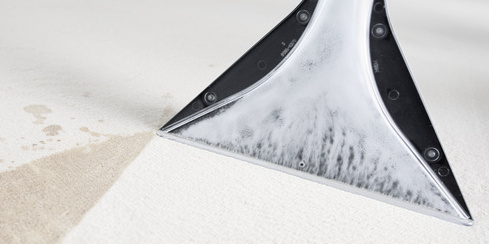 If necessary, repeat the cleaning process but with WATER ONLY. This allows you to remove residual soap and enjoy a clean result.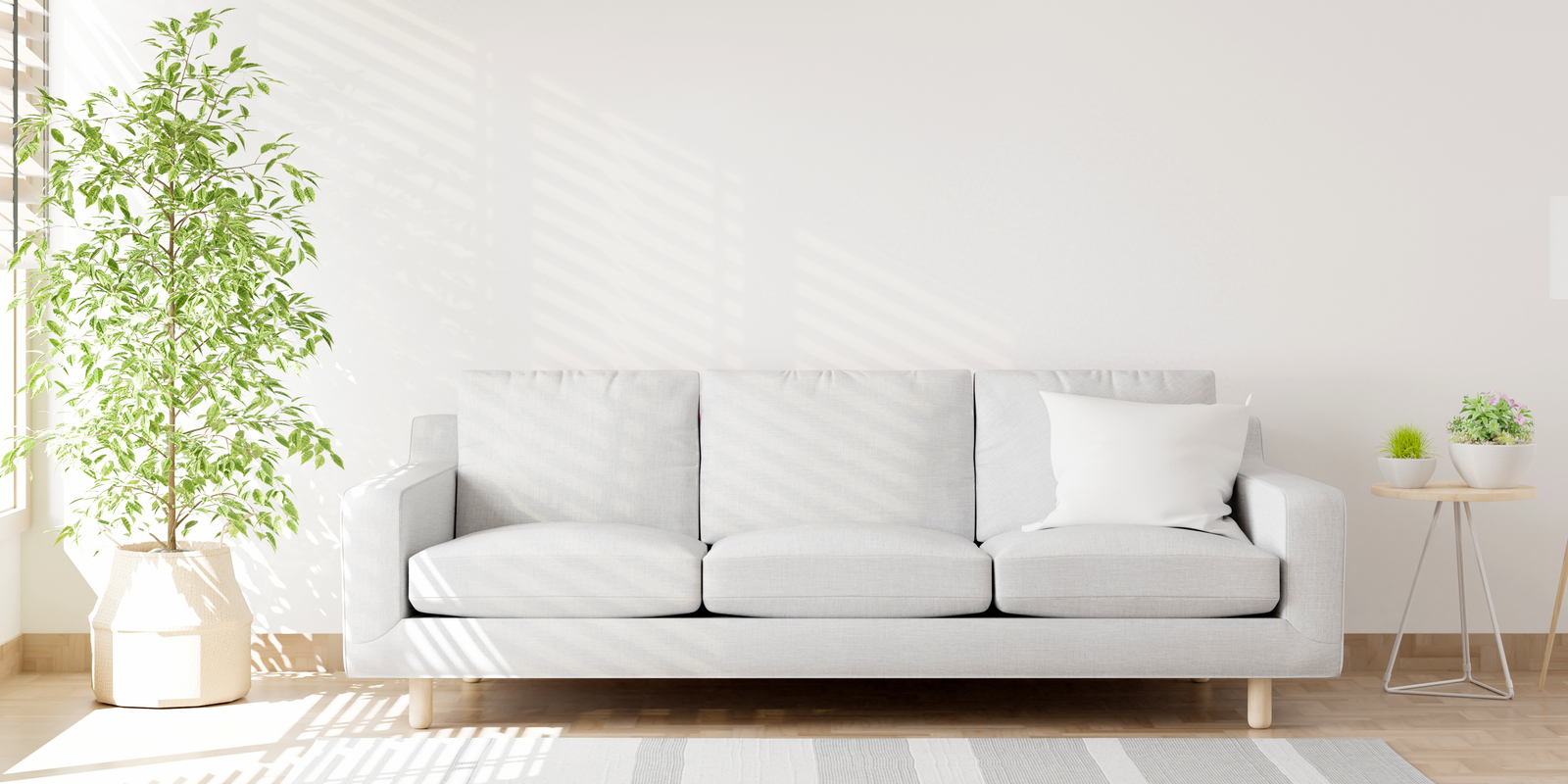 Store the machine and let the cleaned surface dry completely.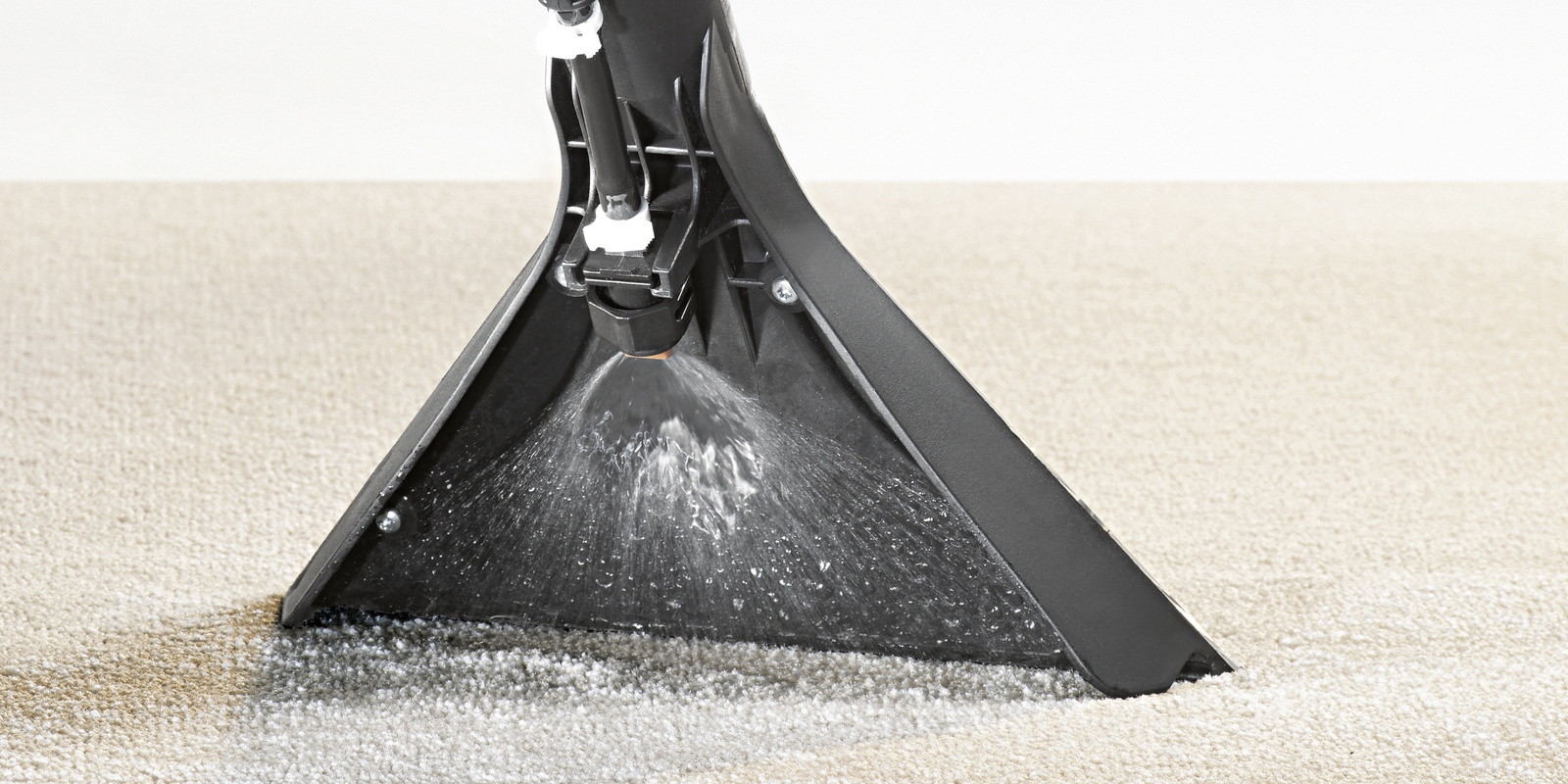 Kärcher Nozzle Technology: Cleaned areas, useable quicker, with 50% faster drying time.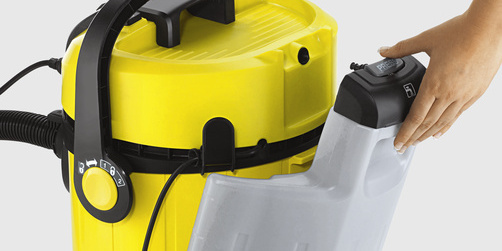 Removable Fresh Water Tank: An easy to fill and empty water tank, without having to open the machine.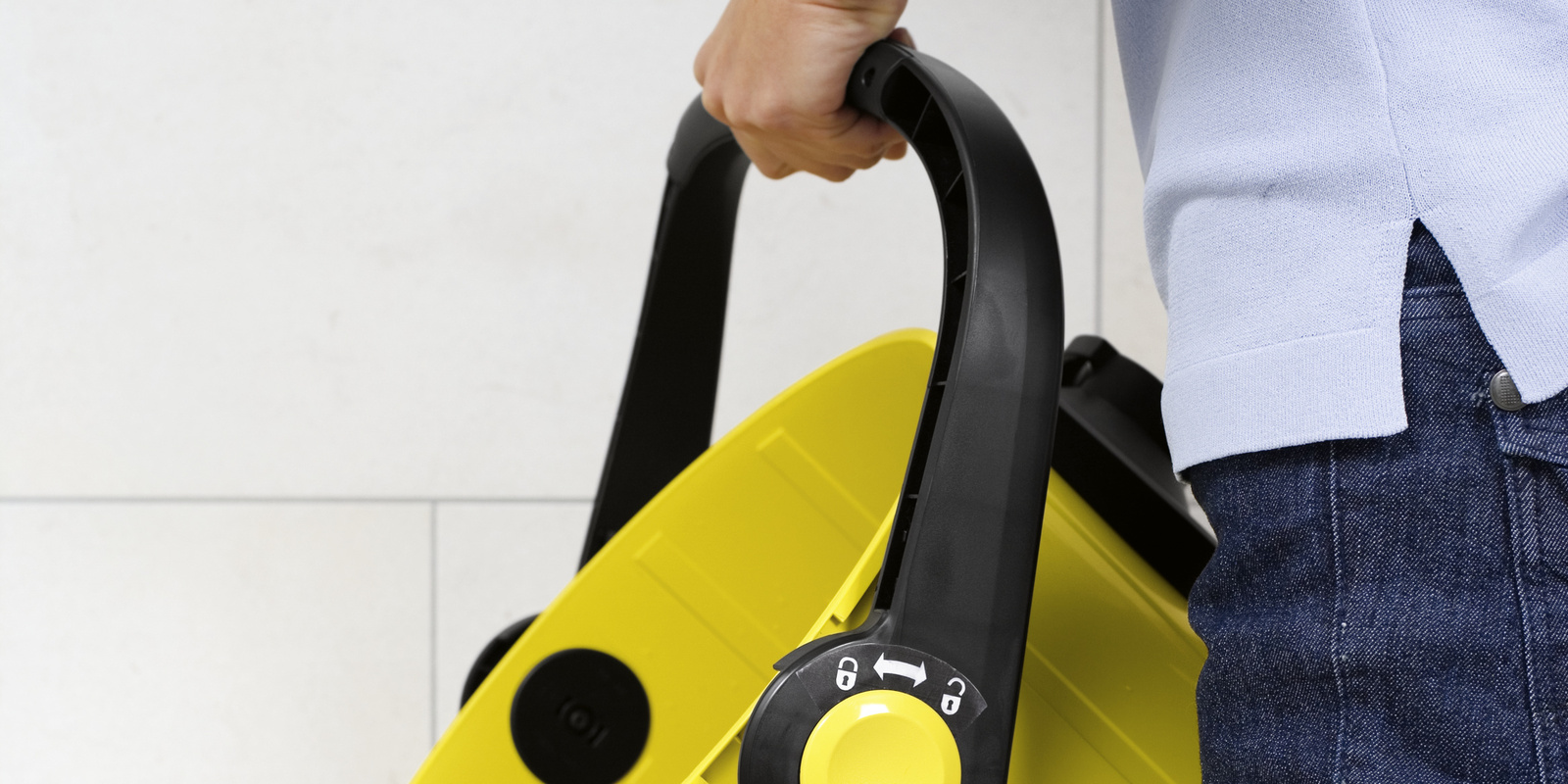 3-in-1 Carrying Handle: The multi-purpose handle enables comfortable carrying, as well as opening, closing and emptying of the container.