STEAM CLEANERS & STEAM MOPS
Discover the power of Kärcher steam. Kärcher Steam Cleaners and Mops make light work of grease, dirt, stains and even limescale, delivering deep cleaning results with no chemicals or scrubbing. It kills 99.999% of enveloped viruses, including coronavirus* and 99.99% of bacteria** with just the power of steam, and can be used on hard floors and most other surfaces around the home.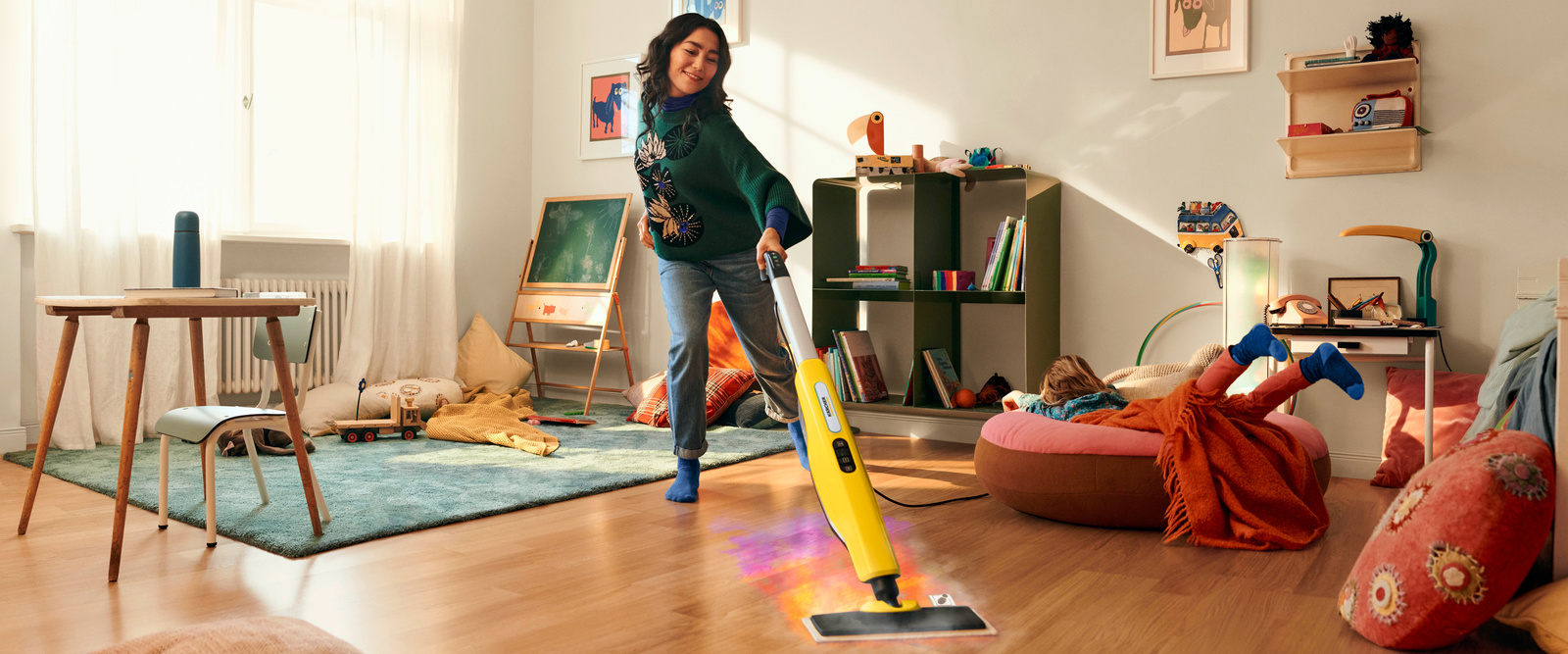 Kitchen Cleaning
Blast limescale and dried on dirt from all those hard to reach places. Whether fittings, wall tiles, glass, extractor hoods, stoves or sinks, a Kärcher steam cleaner hygienically cleans the kitchen without chemicals.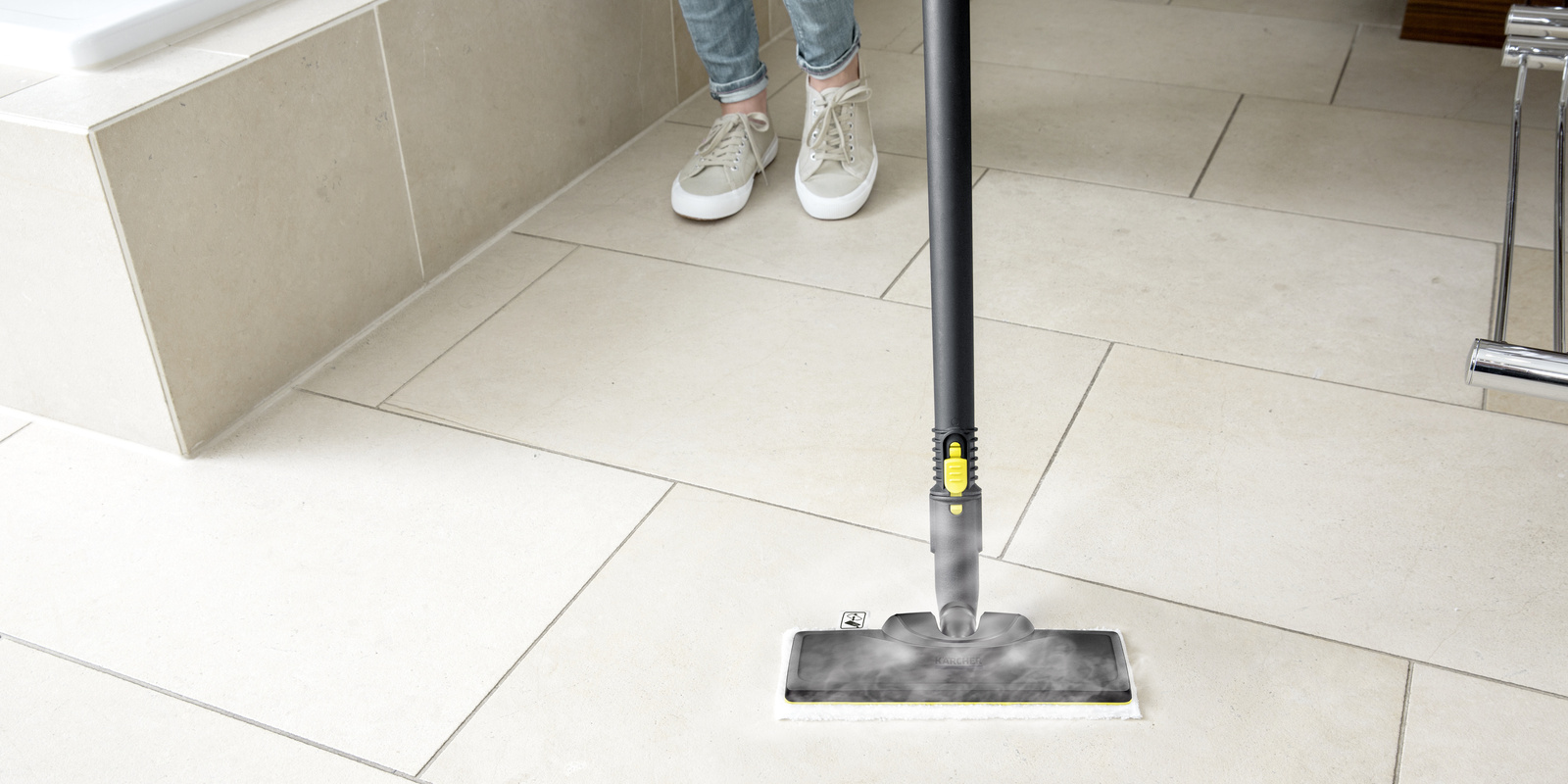 Floor Cleaning
The floor nozzle slats ensure the steam remains concentrated on the floor for maximum effect and hygiene when cleaning stone, tile, PVC, laminate or sealed wood flooring, including parquet – all without chemical residues.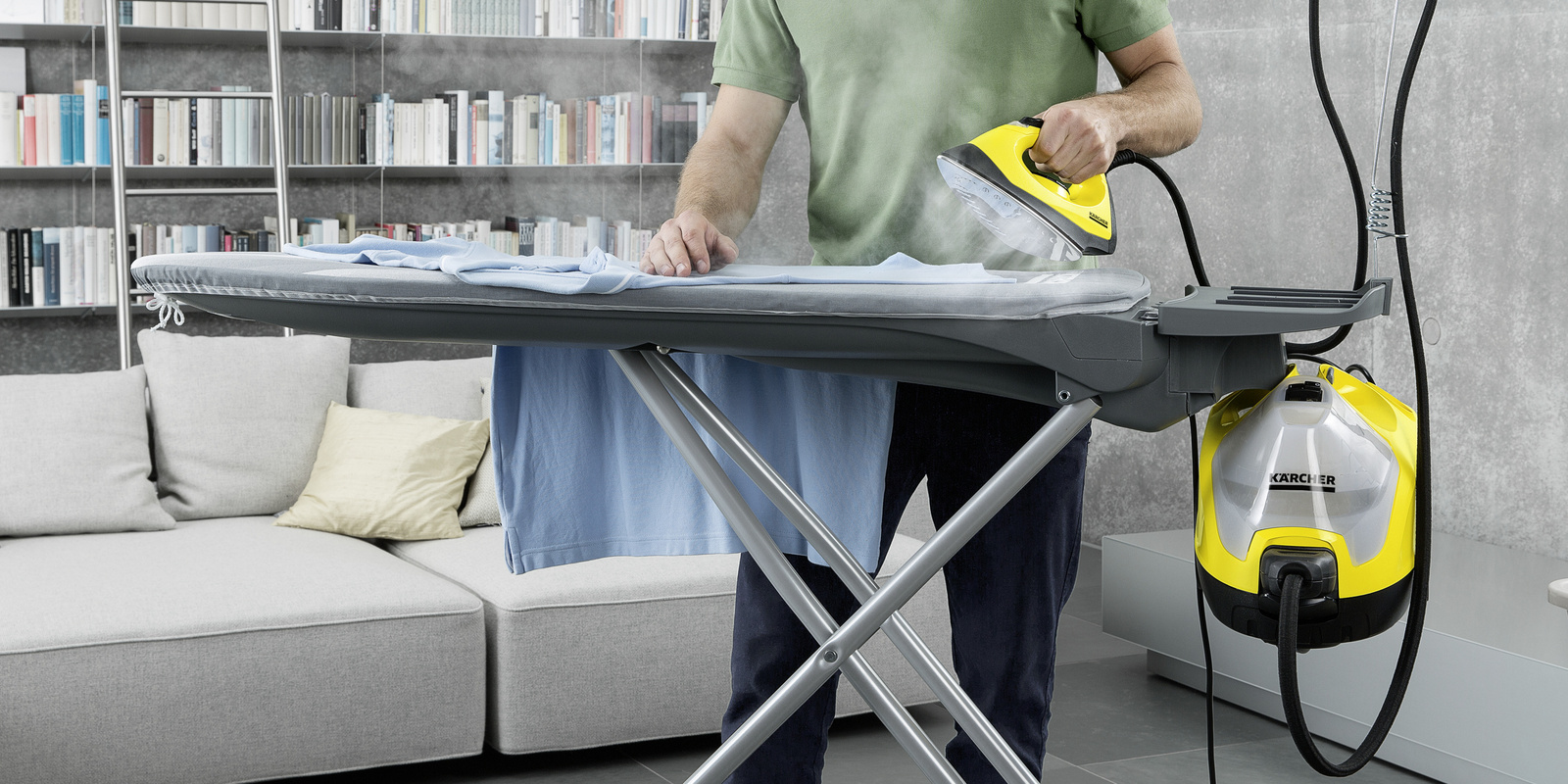 Ironing
The Kärcher SC steam pressure ironing system with high-end steam iron, anti-stick soleplate and ironing board saves up to 50% ironing time and still delivers perfect ironing results and instantly dry laundry.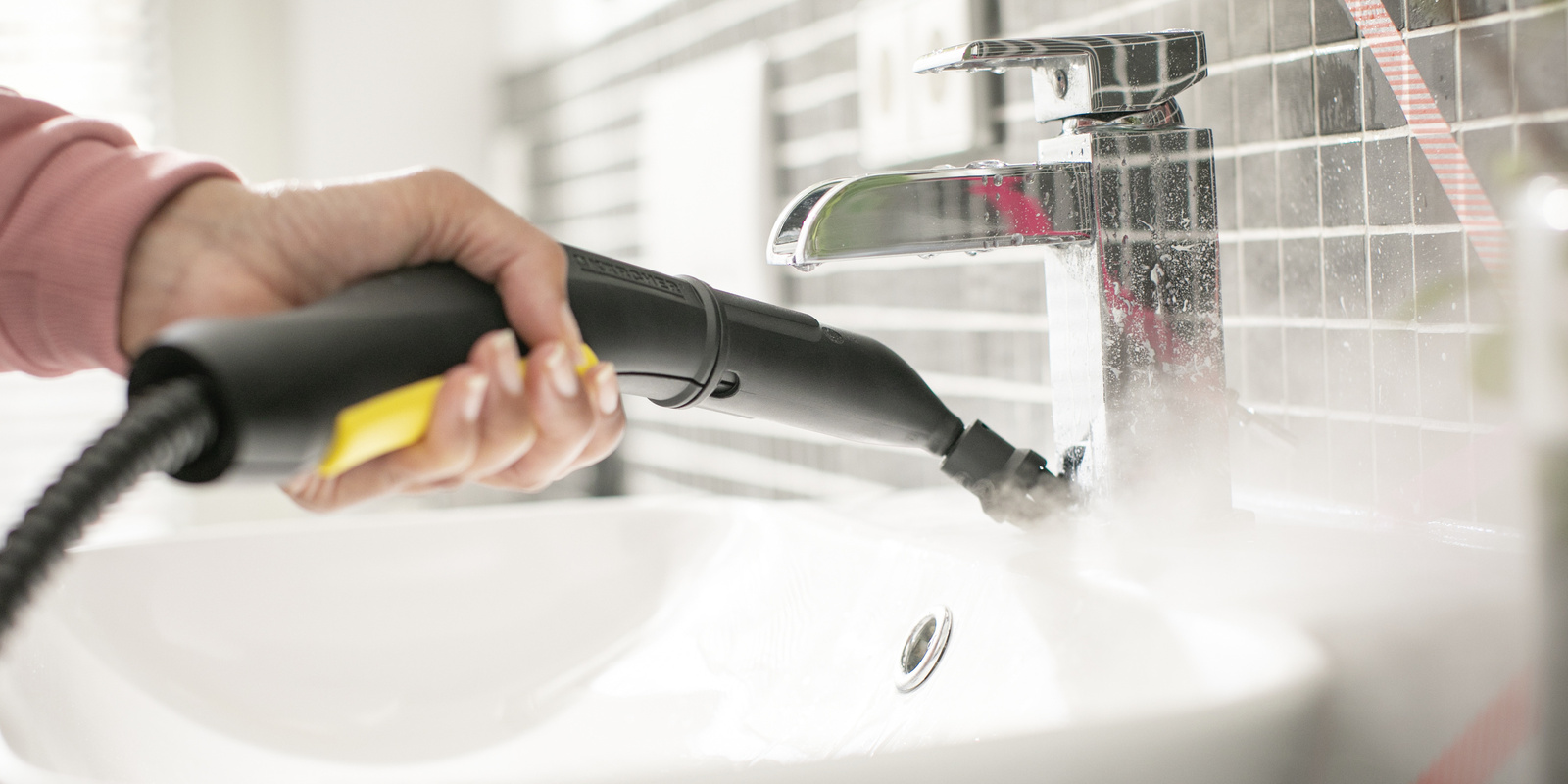 Bathroom Cleaning
The steam cleaners do the job perfectly and ensures absolute hygienic cleanliness, even when cleaning wall tiles, glass and mirror surfaces, windows, fittings, showers, cracks and crevices.