High pressure washer
HD 7/16-4 Cage Classic
HD 7/16-4 Cage Classic robust high-pressure cleaner: this three-phase entry level machine offers the benefits of long service intervals, short cleaning times and a long lifetime.
The HD 7/16-4 Cage Classic three-phase entry level machine with 4-pole motor is designed for continuous, heavy duty use. This robust high-pressure cleaner features a sturdy frame construction for optimal machine protection. The internal components are designed for maximum durability and a long lifetime, for example the powerful crankshaft pump with ceramic piston. The machine also shows its strengths when it comes to maintenance and service: all relevant components are easily accessible, the large water inlet filter is maintenance-friendly and service intervals are also long. This not only saves costs, but also ensures efficient use of the machine. Smart operation and versatility are other outstanding features. The practical trigger gun storage with auto off function and the option to place the high-pressure cleaner on the ground or mount it on the wall makes work very easy.
Features and benefits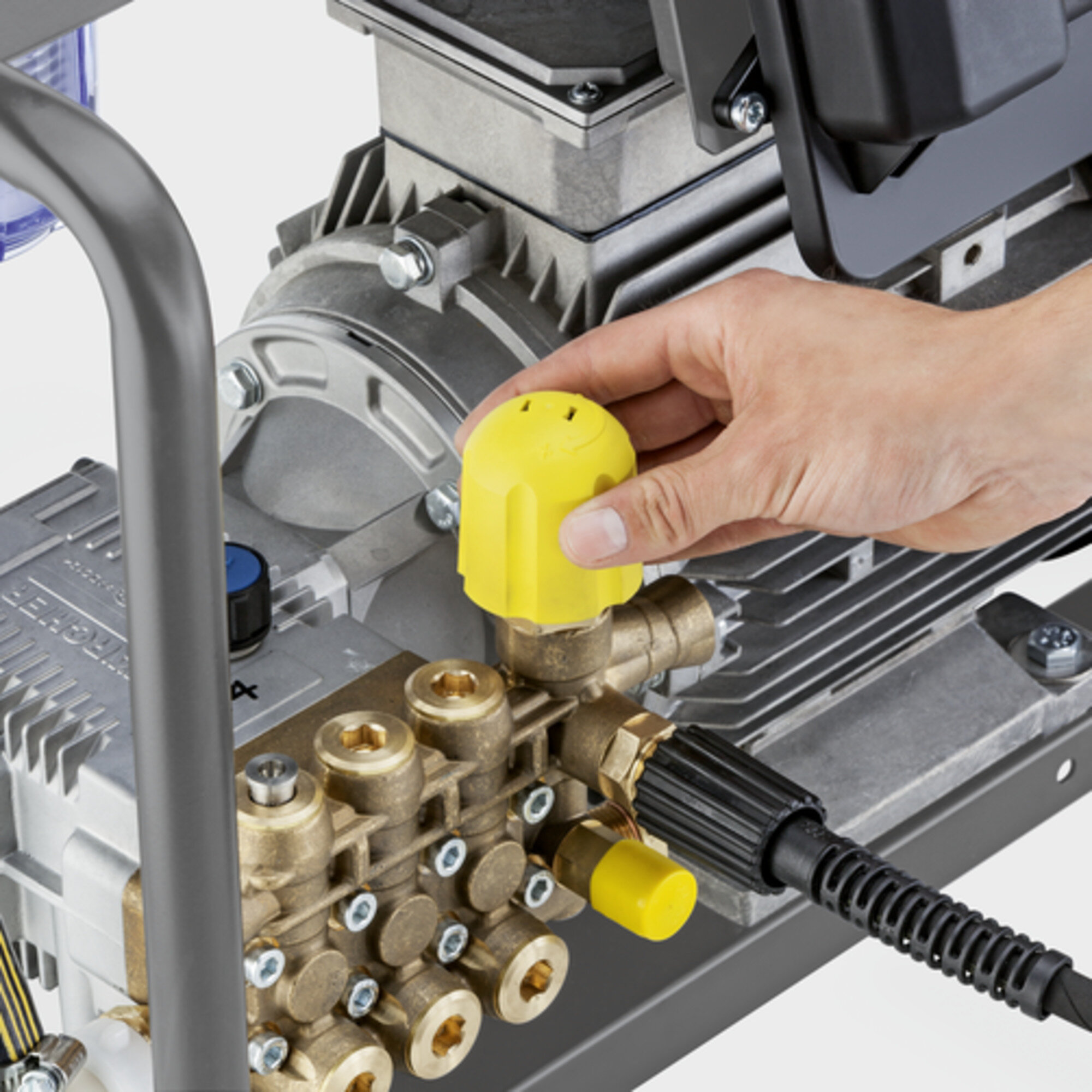 Long-lasting and reliable
4-pole electric motor. Brass cylinder head and ceramic piston. Reliable crankshaft pump with additional thermostat valve.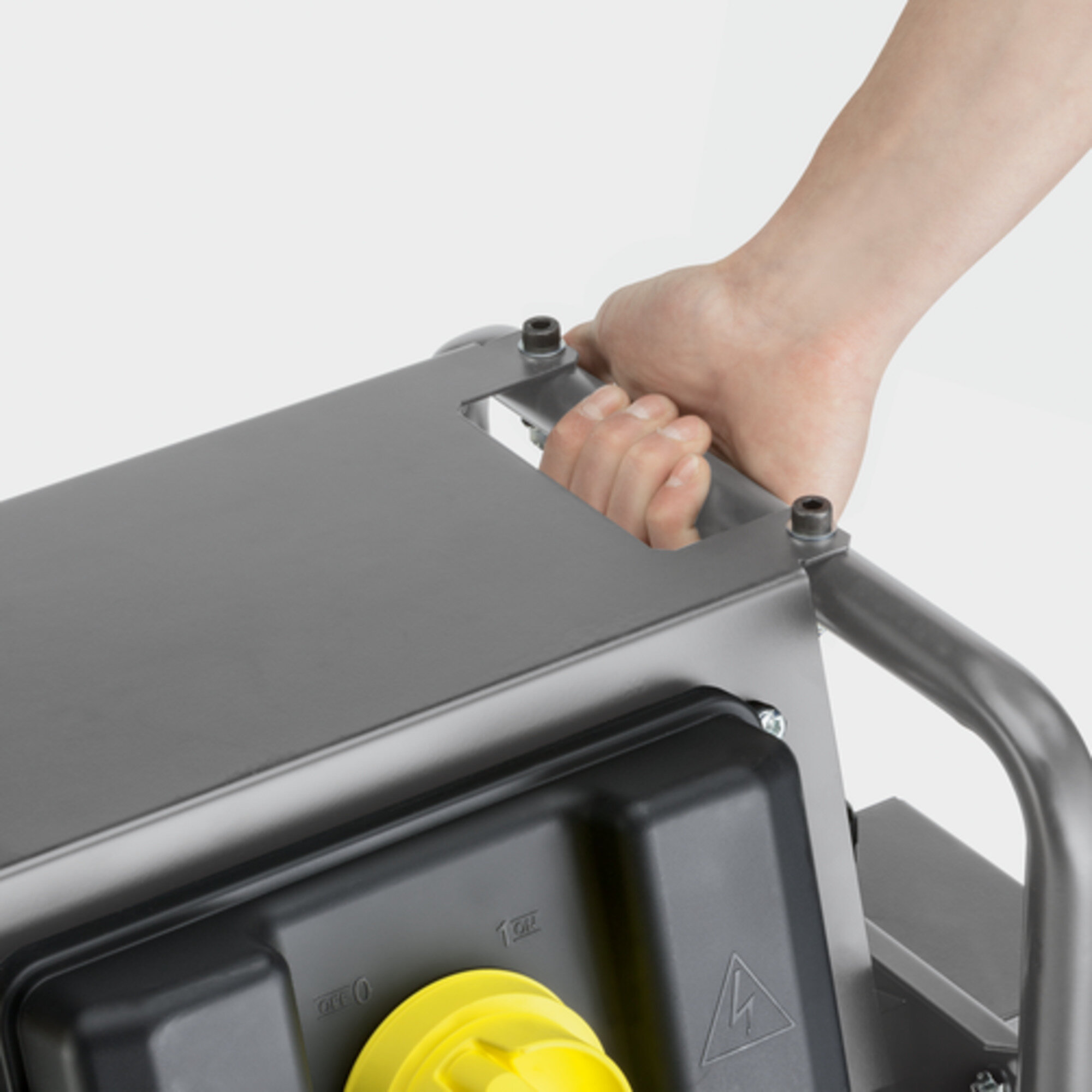 Robust and secure
Robust tubular frame construction guarantees optimum protection of the machine. Built-in handles for transport.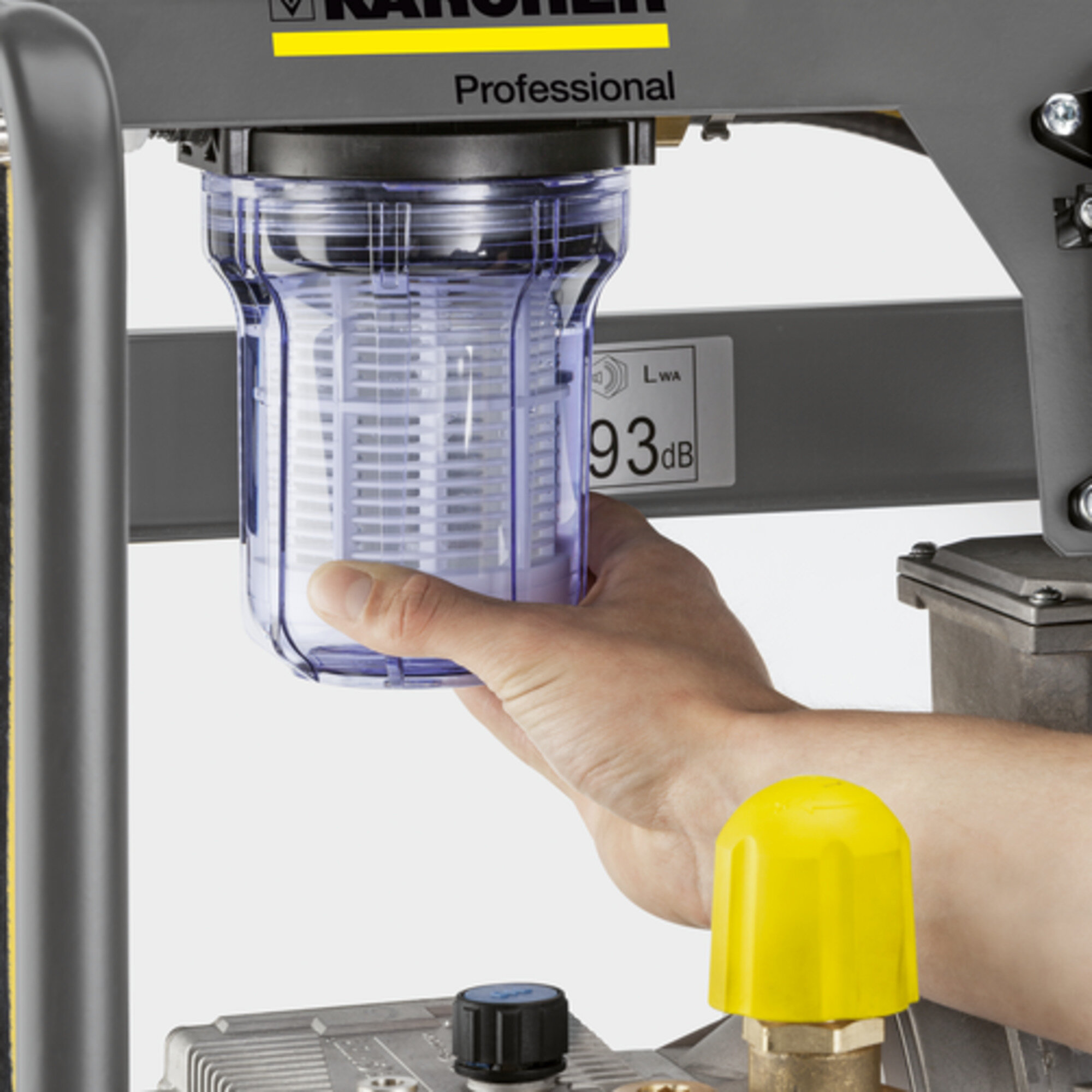 Maintenance-friendly
Excellent access to all relevant components. Large water inlet filter for easy servicing.
Versatile
The machine can be attached to the floor or the wall.
Practical trigger gun storage with auto off function (Total Stop optional).
Specifications
Technical data
Current type (Ph/V/

Hz

)
3 / 400 / 50
Flow rate (l/h)
400 - 700
Working pressure (bar/MPa)
70 - 160 / 7 - 16
Max. pressure (bar/MPa)
220 / 22
Connected load (kW)
4.3
Weight (with accessories) (kg)
55
Dimensions (L × W × H) (mm)
625 x 500 x 360
Equipment
Spray gun, Standard
High-pressure hose, 10 m, ID 8, 315 bar
Stainless steel spray lance, 100 mm
Power nozzle
Anti-twist system
Crankshaft pump with ceramic pistons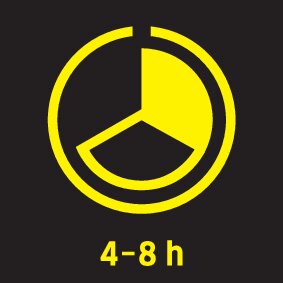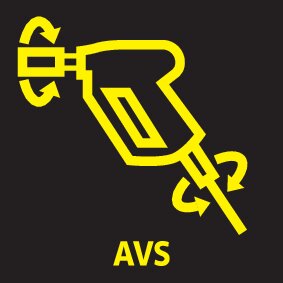 Application areas
Vehicle cleaning
Cleaning outdoor spaces
Workshop cleaning
Service station cleaning
Swimming pool cleaning