Manual Cleaning Equipment
Tact is irreplaceable. Manual cleaning equipment is essential for the daily maintenance cleaning of floors, surfaces or windows. Particularly in areas that are difficult to access with machines. We provide customised solutions for efficient, professional cleaning processes and the highest standards. High-quality, ergonomic manual tools make absolute cleanliness possible.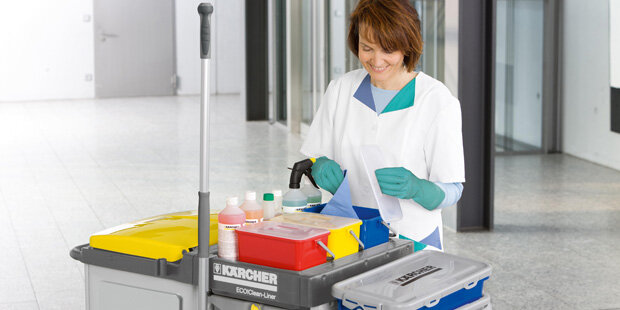 Maintenance cleaning is fast and efficient with our modular cleaning trolleys offering excellent stability with a choice of different basic equipment.