Steam Cleaner
One for everything: the steam cleaner. The Kärcher steam cleaners ensure cleanliness in the entire household and your family can be sure that everything is cleaned fibre-deep – completely without chemicals. Thanks to the top cleaning performance, the steam kills 99.99 %* of all bacteria and ensures maximum hygiene and a healthy living environment. Whether in the kitchen, bathroom, on floors or even for the ironing, Kärcher really goes full steam and delivers top results. Discover the diversity of possible applications now!

Steam eliminates 99.99 % of all bacteria*
The best method of fighting bacteria is sometimes the easiest: hot water steam. The powerful steam emission, the high steam temperature, powerful nozzles and greatly heated cleaning cloths ensure that Kärcher steam cleaners eliminate 99.99 %* of all common household bacteria on hard surfaces, fittings, tiles, mirrors etc. This was confirmed in the course of scientific studies. Common household bacteria thus practically no longer have any chance.
Hygiene and fibre-deep cleanliness with steam – completely without chemicals, just with mains water
Elimination of 99.99 per cent* of all common household bacteria on hard surfaces
Better cleaning performance than with conventional manual cleaning methods with detergent
High steam temperature, strong steam generation
* Thorough cleaning with the Kärcher steam cleaner removes 99.99% of all common household bacteria from common household hard surfaces.
You have the choice: The new
EasyFix

series with improved accessories
The improved wiping mop**
** When thoroughly cleaning with the Kärcher steam cleaner the cleaning performance is better than cleaning with a manual mop and detergent. Tested according to international performance standards.
Because bacteria in the kitchen don't taste good: the Kärcher SC steam cleaner for hygiene and cleanliness.
1) Centres for Disease Control and Prevention (CDC), 2010; Microbiome analysis and confocal microscopy of used kitchen sponges reveal massive colonization by Acinetobacter, Moraxella and Chryseobacterium species, Massimiliano Cardinale et al., 2016
2) Diversity, distribution and sources of bacteria in residential kitchens, Gilberto E. Flores et al., 2012
3) Global Hygiene Council, 2014
Full steam ahead - Very diverse areas of application
Floor cleaning
When cleaning hard floor surfaces such as stone, tiles, PVC, laminate or sealed parquet, the SC steam cleaner ensures maximum cleanliness and hygiene – without chemical residues.
Kitchen cleaning
Whether fittings, wall tiles, glass or plastic surfaces, extractor hood, oven or sink – the SC steam cleaner ensures hygiene and cleanliness in the kitchen – without great effort.
Bathroom cleaning
Also for cleaning wall tiles, glass and mirror surfaces, windows, fittings, shower cabins, joints or cracks, the SC steam cleaners do a perfect job and ensure absolute hygiene and cleanliness.
Steam ironing
The Kärcher SI 4 EasyFix Iron steam ironing system with high-quality steam iron and ironing board saves up to 50% ironing time with 100% ironing results and immediately shelf-dry laundry.
One for everything – thanks to comprehensive accessories
The extensive offer of accessories for the Kärcher steam cleaners ensure a wide range of possible applications in the whole household.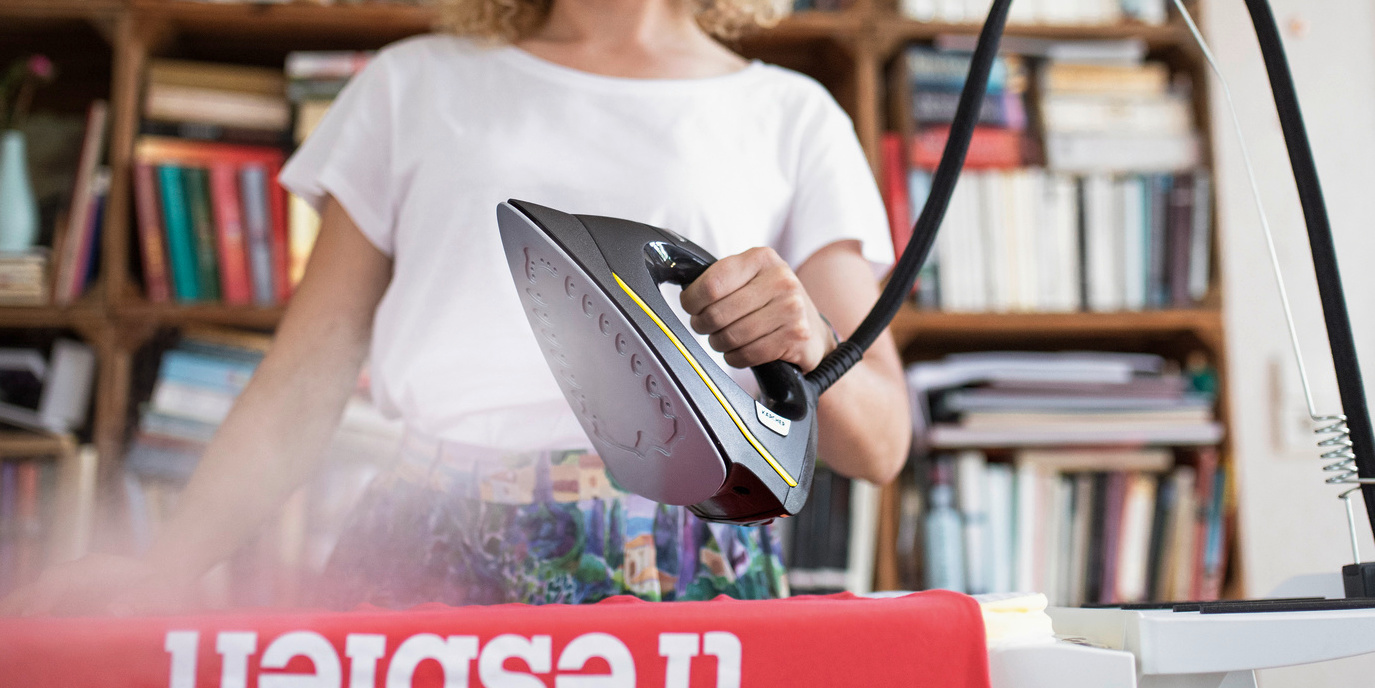 Steam pressure iron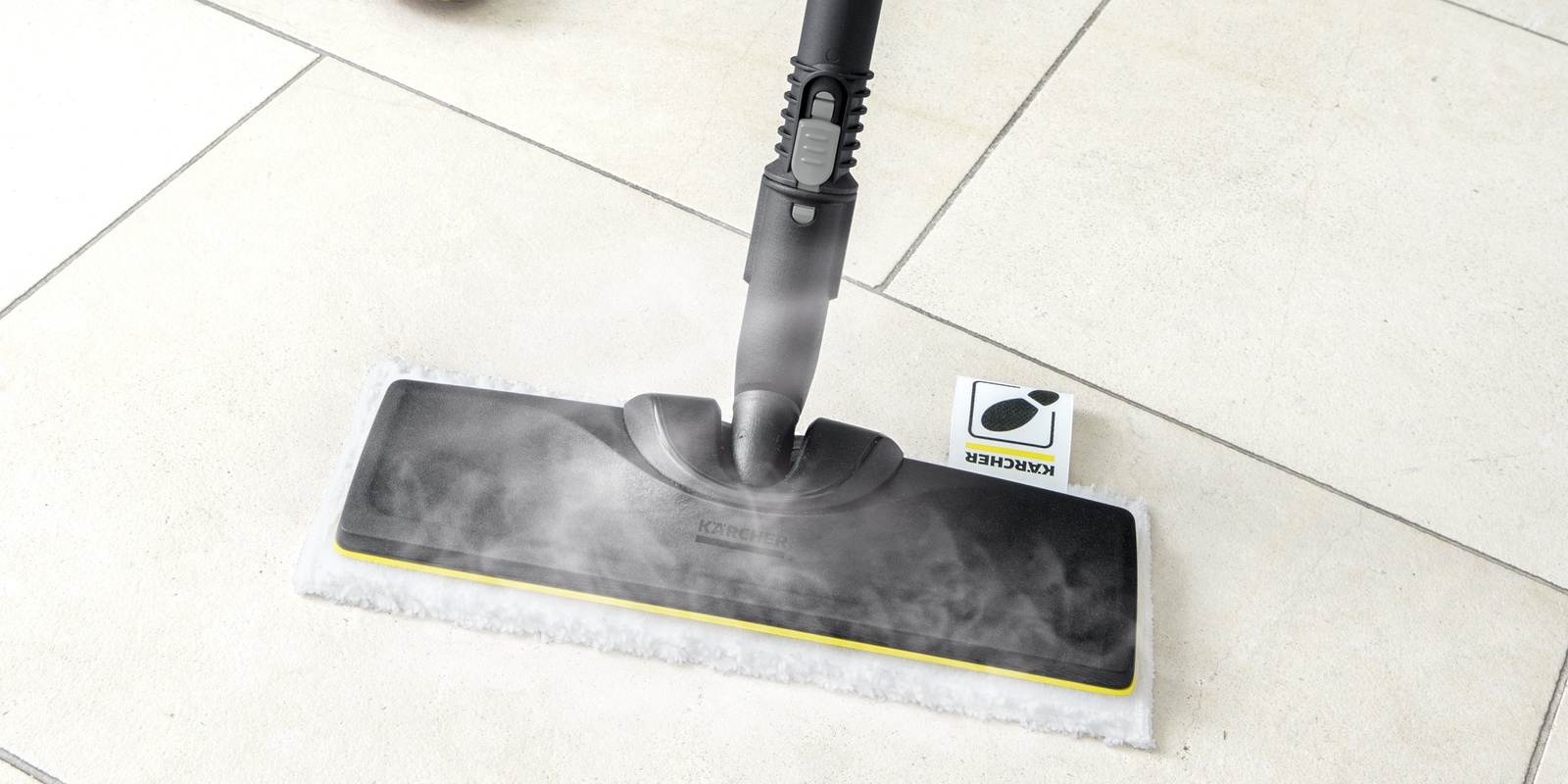 Nozzles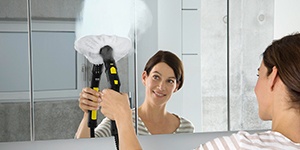 Cloth kits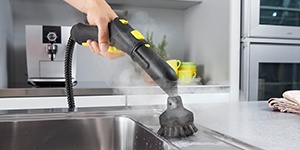 Brush attachments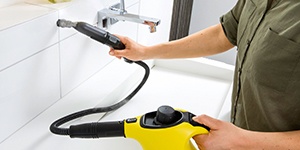 Steam hoses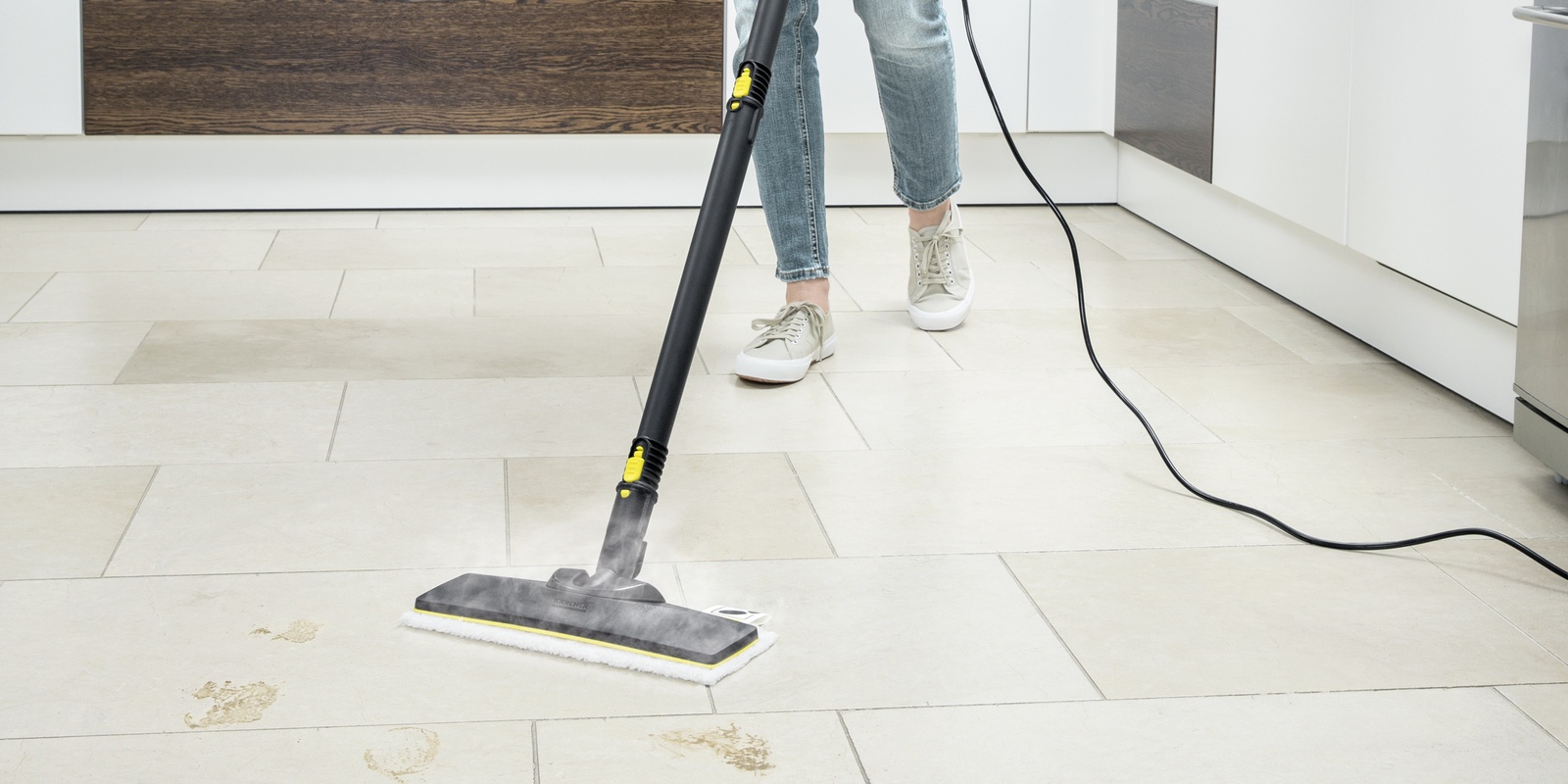 Accessory kits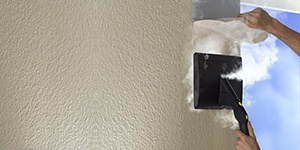 Miscellaneous
You can also find suitable accessories for your device with our accessories finder.