Steam Cleaner
One for everything: the steam cleaner. The Kärcher steam cleaners ensure cleanliness in the entire household and your family can be sure that everything is cleaned fibre-deep – completely without chemicals. Thanks to the top cleaning performance, the steam kills 99.99 %* of all bacteria and ensures maximum hygiene and a healthy living environment. Whether in the kitchen, bathroom, on floors or even for the ironing, Kärcher really goes full steam and delivers top results. Discover the diversity of possible applications now!

Using steam to combat coronaviruses* and bacteria**
Simple and effective against bacteria and coronaviruses: hot steam. The powerful steam output, the high steam temperature, powerful nozzles and hot cleaning cloths ensure that Kärcher steam cleaners can eliminate up to 99.999%* of enveloped viruses such as coronaviruses or influenza viruses, as well as 99.99%** of typical household bacteria on hard surfaces, fixtures and fittings, tiles, mirrors, etc.
Hygiene and fibre-deep cleanliness with steam – completely without chemicals, just with mains water
Elimination of 99.99 per cent* of all common household bacteria on hard surfaces
Better cleaning performance than with conventional manual cleaning methods with detergent
High steam temperature, strong steam generation
* Thorough cleaning with the Kärcher steam cleaner kills 99.99% of all common household bacteria on hard surfaces around the home.
** Thorough cleaning with the Kärcher steam cleaner achieves a higher cleaning performance than manual cleaning with a mop and cleaning agent. Tested in accordance with international performance standards.
The choice is yours: the
EasyFix

series with improved accessories
SC 5 
EasyFix
Even removes stubborn dirt thanks to the innovative VapoHydro function (hot water activation). The multi-stage steam flow control also allows selection of the optimal setting for the respective surface and the degree of contamination.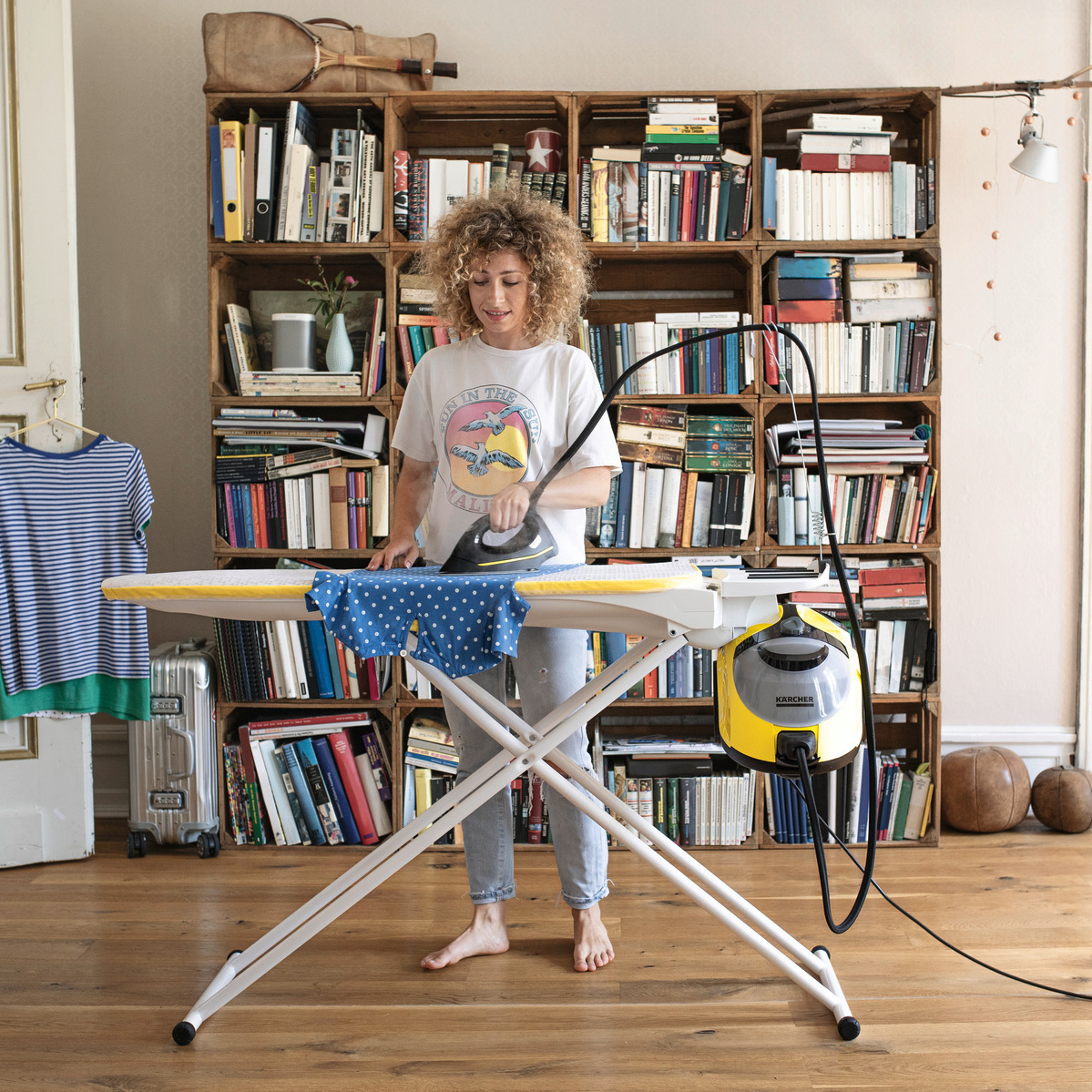 SC 4 
EasyFix
With detachable tank for simple refilling and floor nozzle EasyFix for maximum cleaning performance and simple, contactless cloth changing.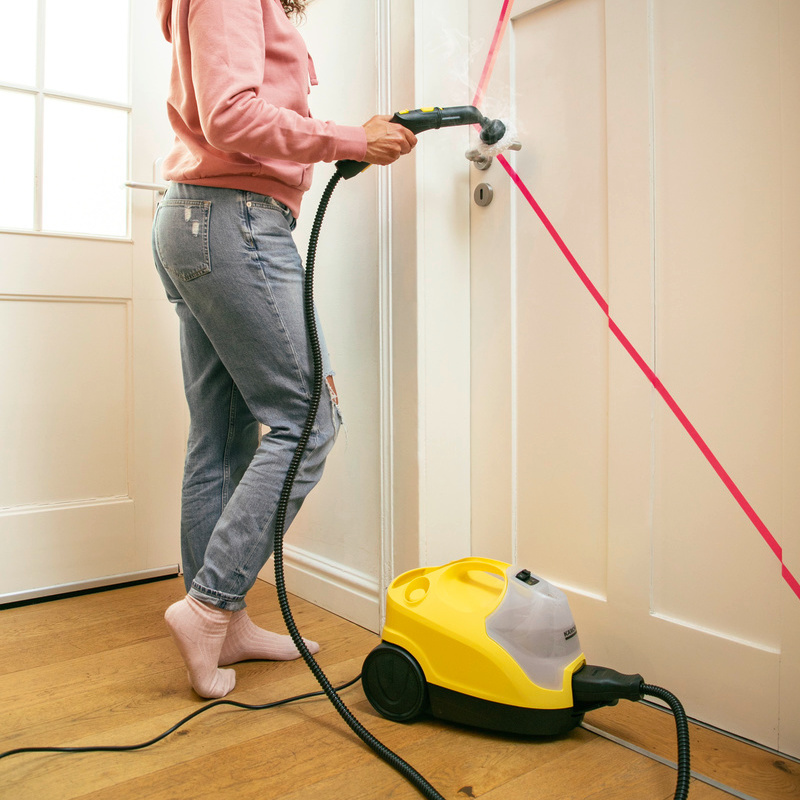 SC 2 Deluxe 
EasyFix
The compact SC 2 Deluxe EasyFix with illuminated LED ring for displaying the operating mode. Ideal for all hard surfaces throughout the home.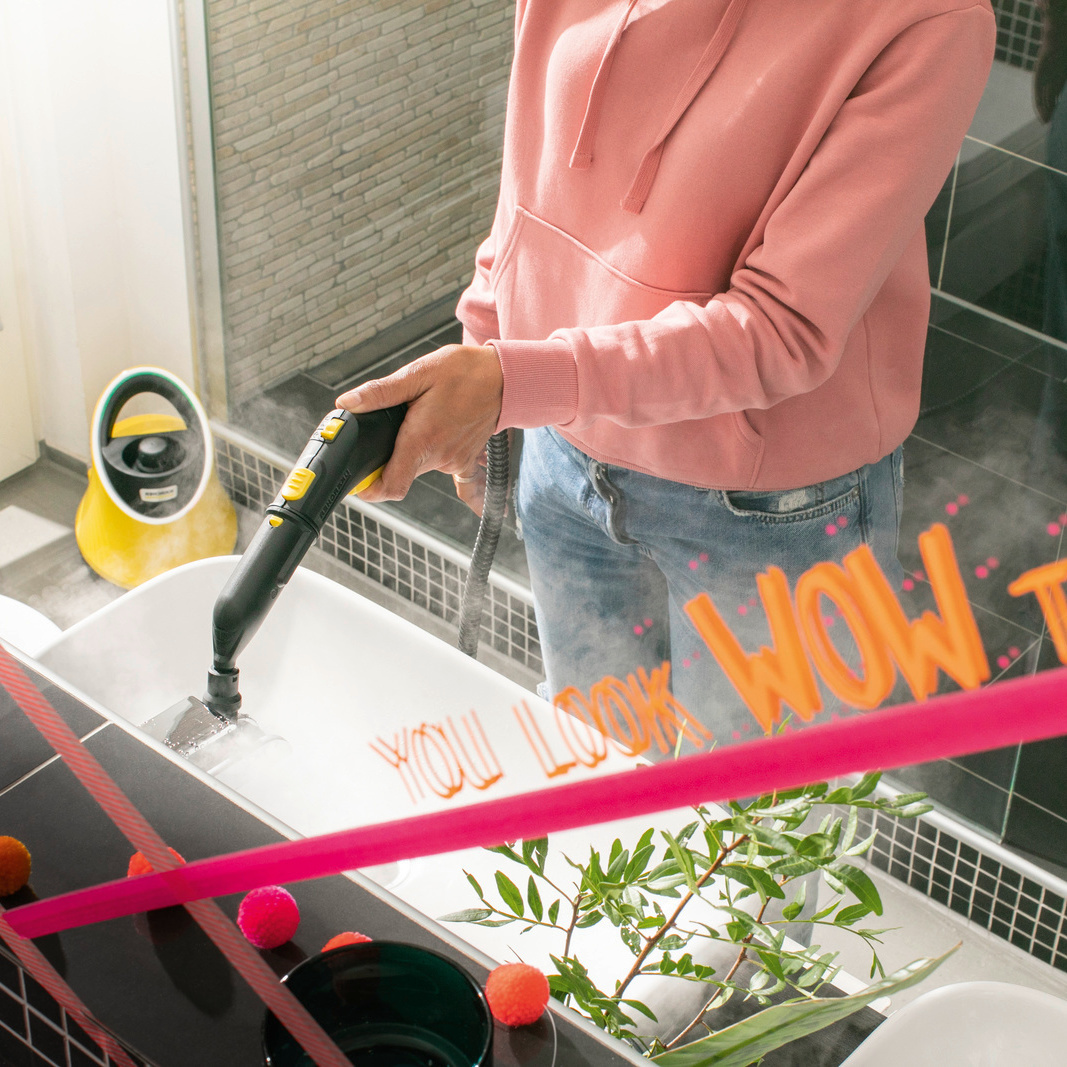 SC 2 Upright
EasyFix
Small, narrow, light and ready for use quickly. Both hard floors and sealed wooden floors can be cleaned with the two-step steam flow control.
Fill tank with tap water and get started 30 seconds later. The descaling technology with the replaceable descaling cartridge ensures simple maintenance without additional descaling.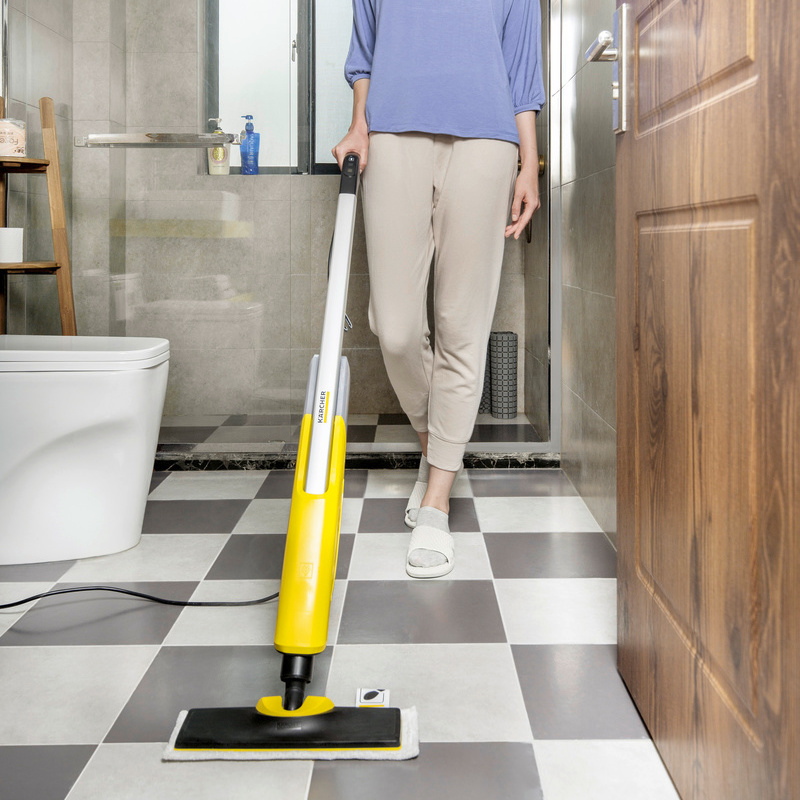 SC 2 
EasyFix
The perfect entry-level solution to the world of steam cleaning - with all the essential functions. The multi-functional accessories can be stored directly on the device.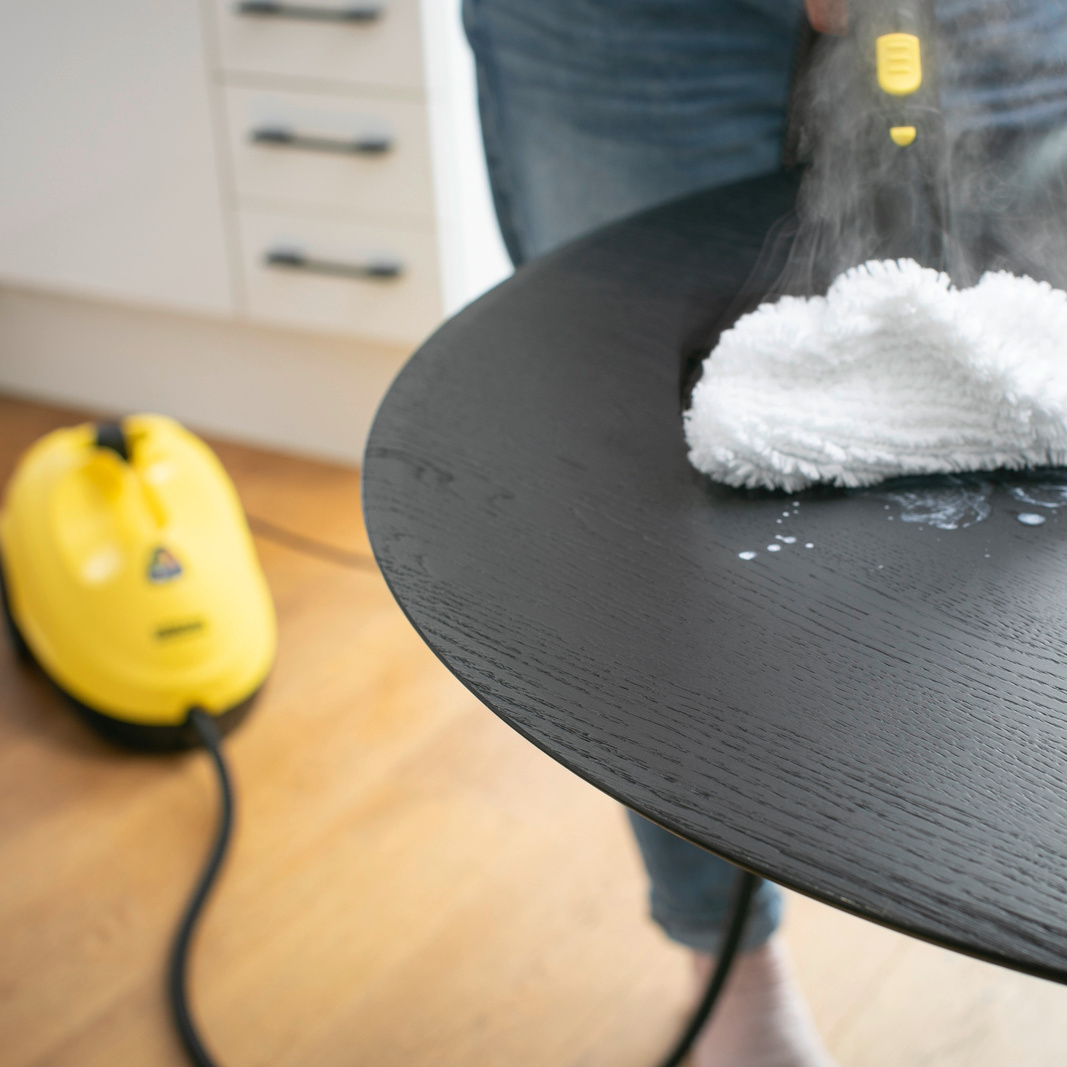 SC 1 
EasyFix
Quick to hand and perfect for occasional use. Thanks to the compact size, it can be stored directly at the place of use (e.g. kitchen, bathroom). Despite the handy size, the SC 1 also removes up to 99.999% of coronaviruses*, as well as 99.99% of typical household bacteria.**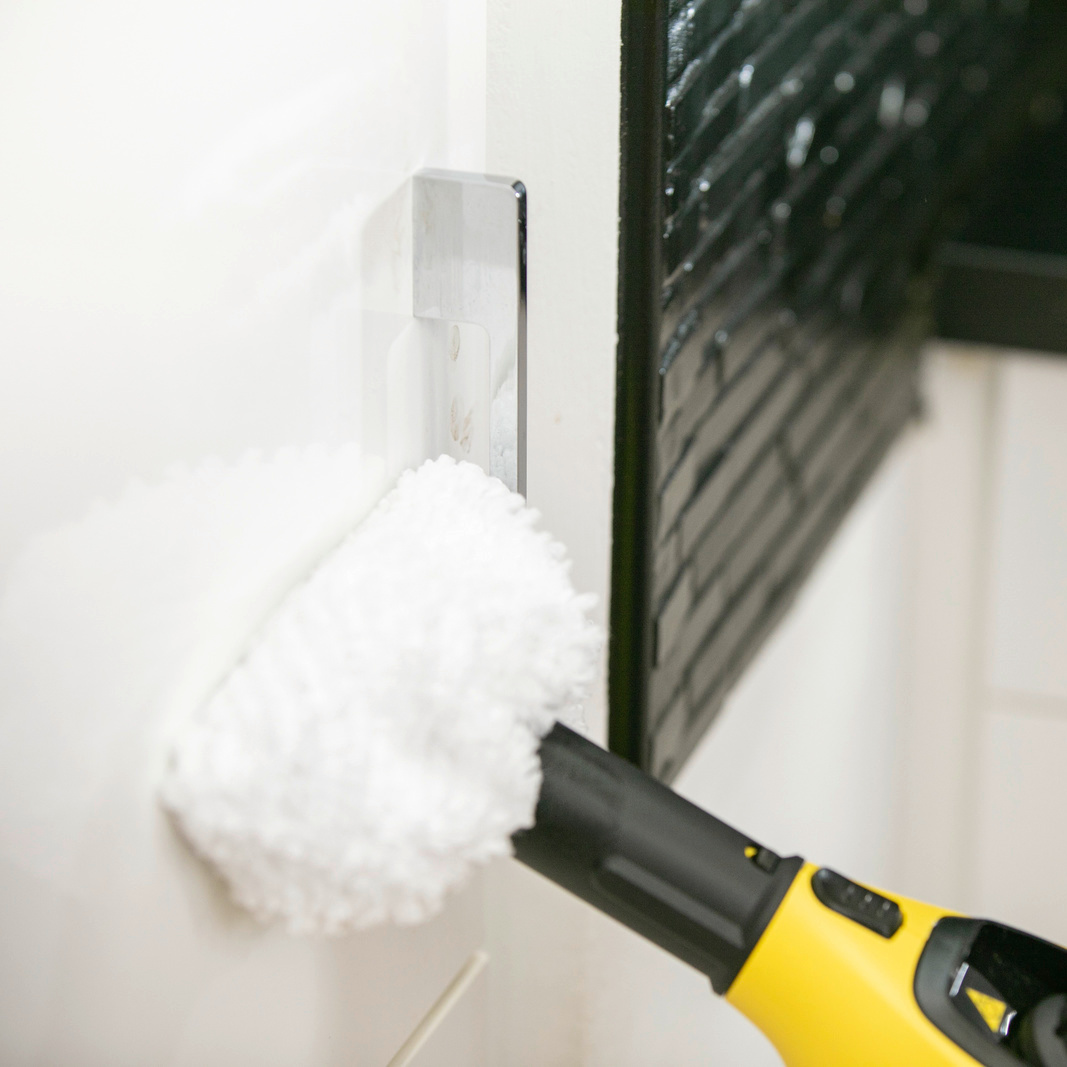 Full steam ahead when cleaning the house
Floor cleaning
When cleaning hard floor surfaces such as stone, tiles, PVC, laminate or sealed parquet, the SC steam cleaner ensures maximum cleanliness and hygiene – without chemical residues.
Kitchen cleaning
Whether fittings, wall tiles, glass or plastic surfaces, extractor hood, oven or sink – the SC steam cleaner ensures hygiene and cleanliness in the kitchen – without great effort.
Bathroom cleaning
Also for cleaning wall tiles, glass and mirror surfaces, windows, fittings, shower cabins, joints or cracks, the SC steam cleaners do a perfect job and ensure absolute hygiene and cleanliness.
An all-rounder – thanks to the comprehensive accessories
The extensive array of accessories for the Kärcher steam cleaners ensures a wide range of possible applications throughout the home.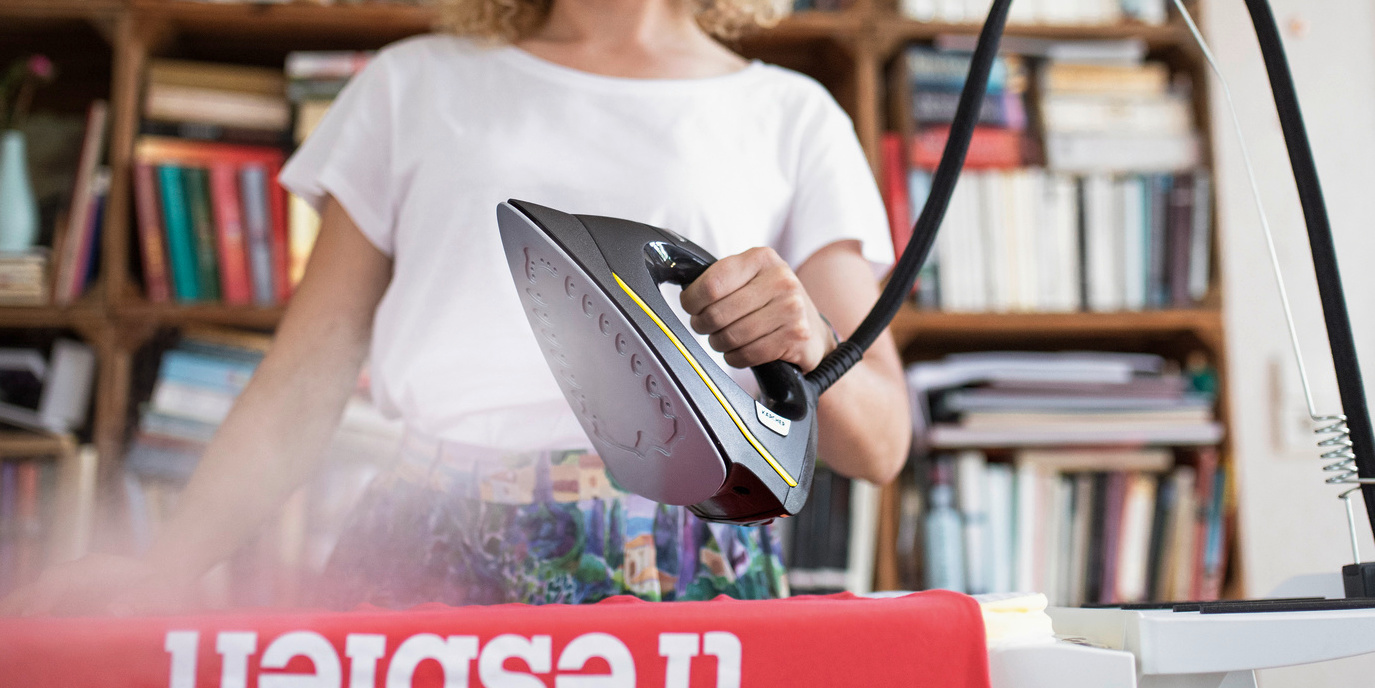 Steam pressure iron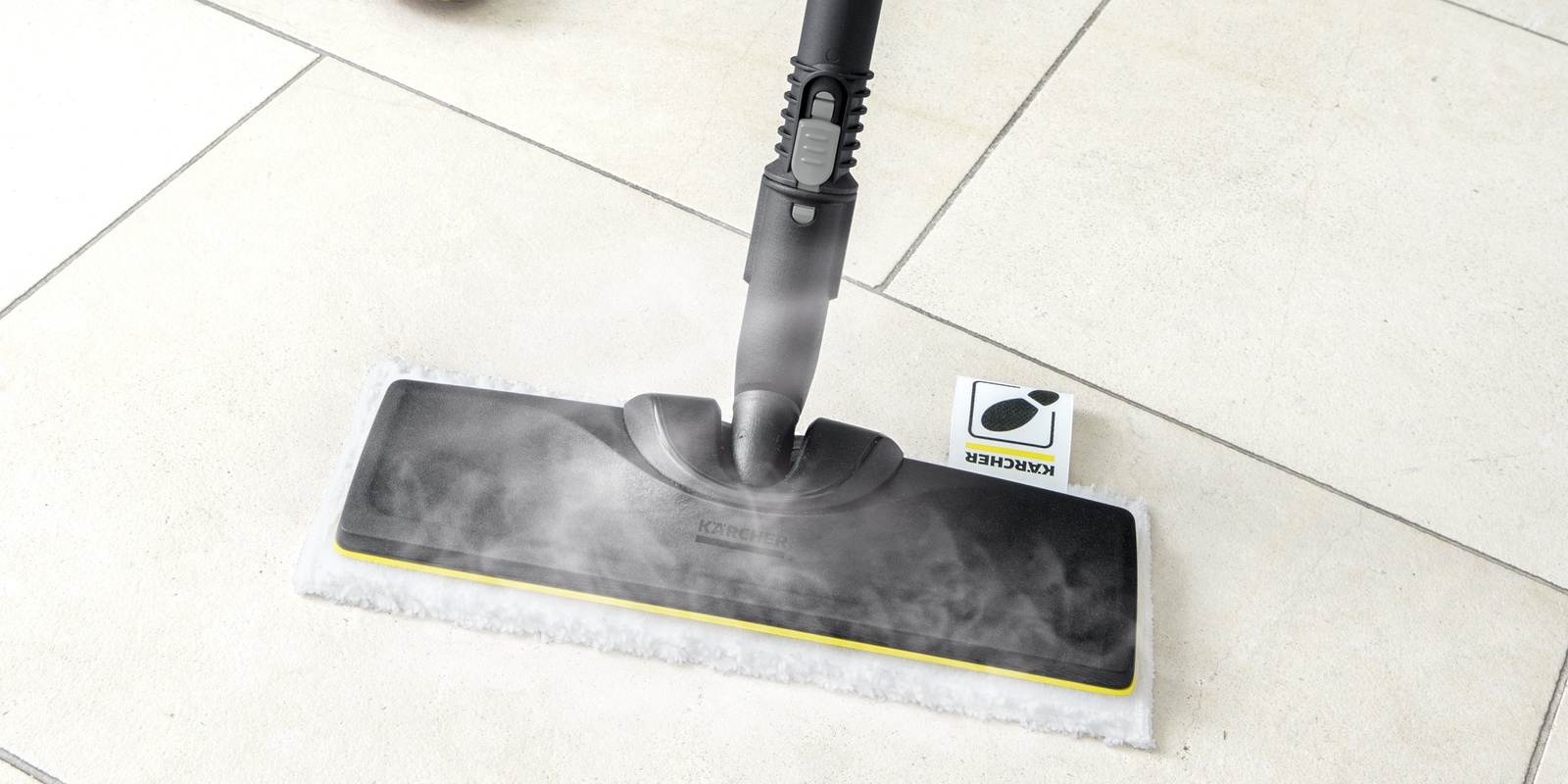 Nozzles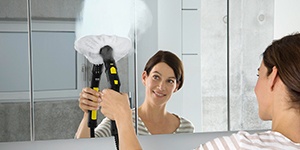 Cloth kits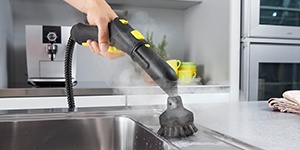 Brush attachments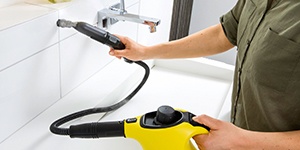 Steam hoses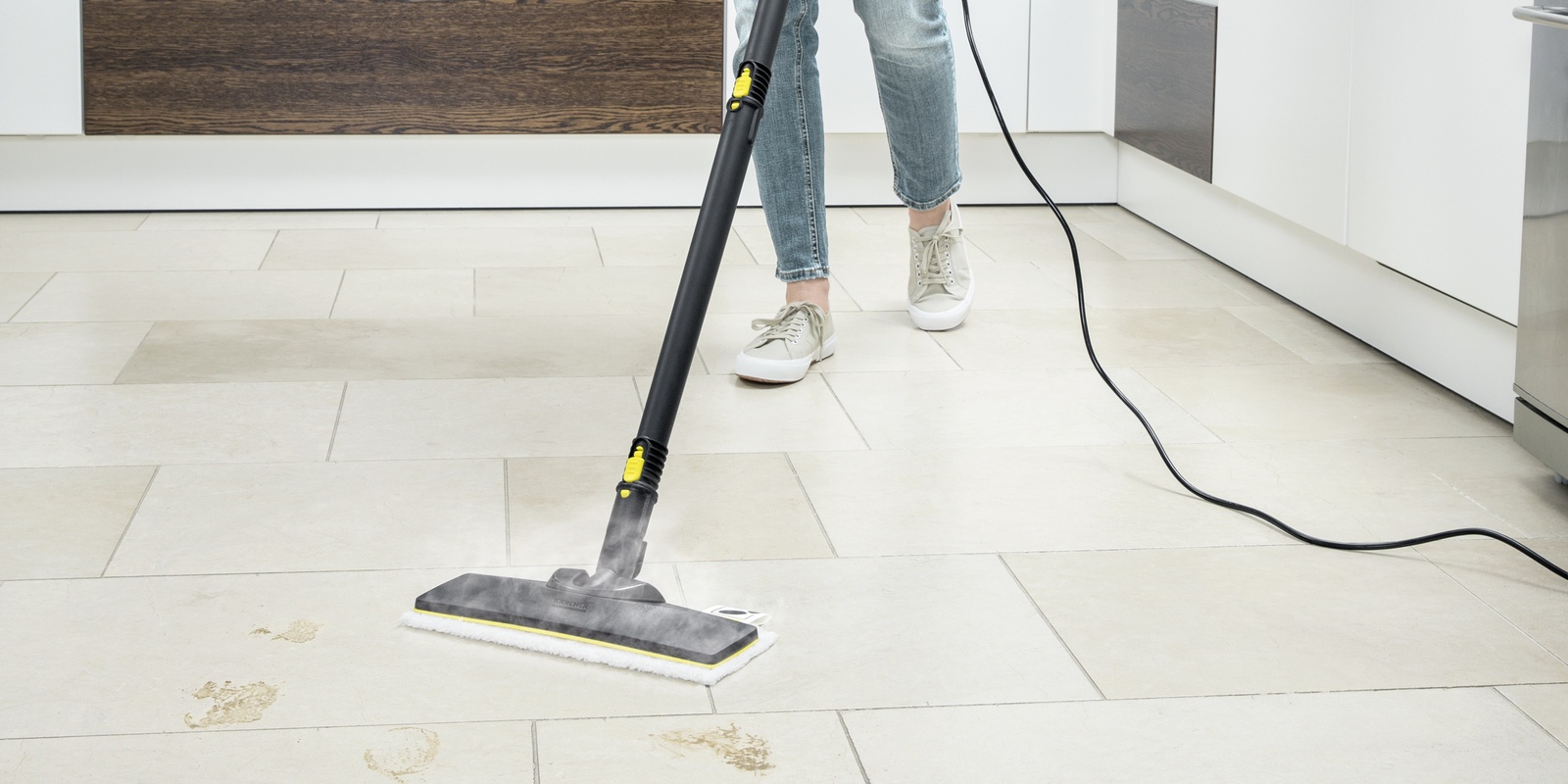 Accessory kits