Vacancies
Take a look here at our exciting vacancies.
Your individual career prospects.
Make the most of the fascinating prospects for your professional future that Kärcher can open up to you. Take a look here at our exciting vacancies. Find out specifically what type of opportunity and area of work you are aiming for. When you have decided, you can apply using our online form. We look forward to meeting you.
Sales Executive
Location: Johor Bahru/ Selangor
Salary: MYR 3,200 - 4,200
Job Requirement:
- Min 2-3 Years Exp (Commercial or Technical Sales)
- Possess Bachelor's Degree, Post Graduate Diploma, Professional qualification in any field.
- Possess a good interpersonal and communication skill.
- Able to travel and possess own transport.
Job Description:
- Responsible for developing the Kärcher products range
- Assess and provide optimal solutions to customers cleaning needs
- Implement sales, marketing plans and programs to achieve sales targets
- Identify potential business, acquire new customers and retain existing customers.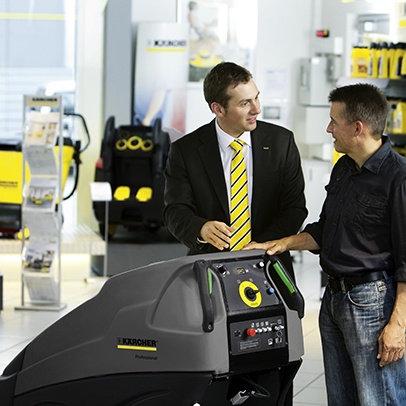 ---
---
Please complete the following form to apply for the current post available.
Please state your institutions, duration of studies, type Certificate/Diploma.
Please state the previous company/firm, duration working in the company, last drawn salary, position held, reason for leaving.
By submitting this form, you are indicating your consent to receive information about special offers and promotions from Kärcher.
Please tick No in the above blank dot if you DO NOT wish to receive these messages.
(All details registered with Kärcher Cleaning System Sdn Bhd (443599-P) are strictly confidential and will NOT be divulged to third parties)
Fields marked with an asterisk (*) are mandatory.