Spray-extraction cleaner

Puzzi

30/4
The Puzzi 30/4 spray extraction machine is the economical cleaning solution for large carpet surfaces and makes cleaning ergonomic, stress-free and quick.
With a noise level of 66 dB (A), the Puzzi 30/4 spray extraction machine is the quietest wet vacuum cleaner in its class and ideal for low-noise cleaning. With a 30-litre fresh water capacity and a 350 mm floor nozzle, this innovative spray extraction machine is especially suitable for cleaning large carpeted areas. The machine design places great emphasis on ergonomic, stress-free and time-saving cleaning. The EASY-Operation concept and the ergonomic upright stance make handling much easier. The learning curve is smooth, thanks to easily understandable pictograms. The dirty water tank is removable, and the handle and shape of the tank are designed for ergonomic transport. The container is easy to clean, which also makes it suitable for filling the fresh water tank. The short set-up period saves time and money. The drying time with this machine is up to 30% shorter than with competitiveproducts. This is partially due to the flexible suction lip, which always assures an optimal suction angle. The Puzzi 30/4 is easy to carry, even when lying flat with a full fresh water tank, and its large castor wheels make it easy to transport over stairs.
Features and benefits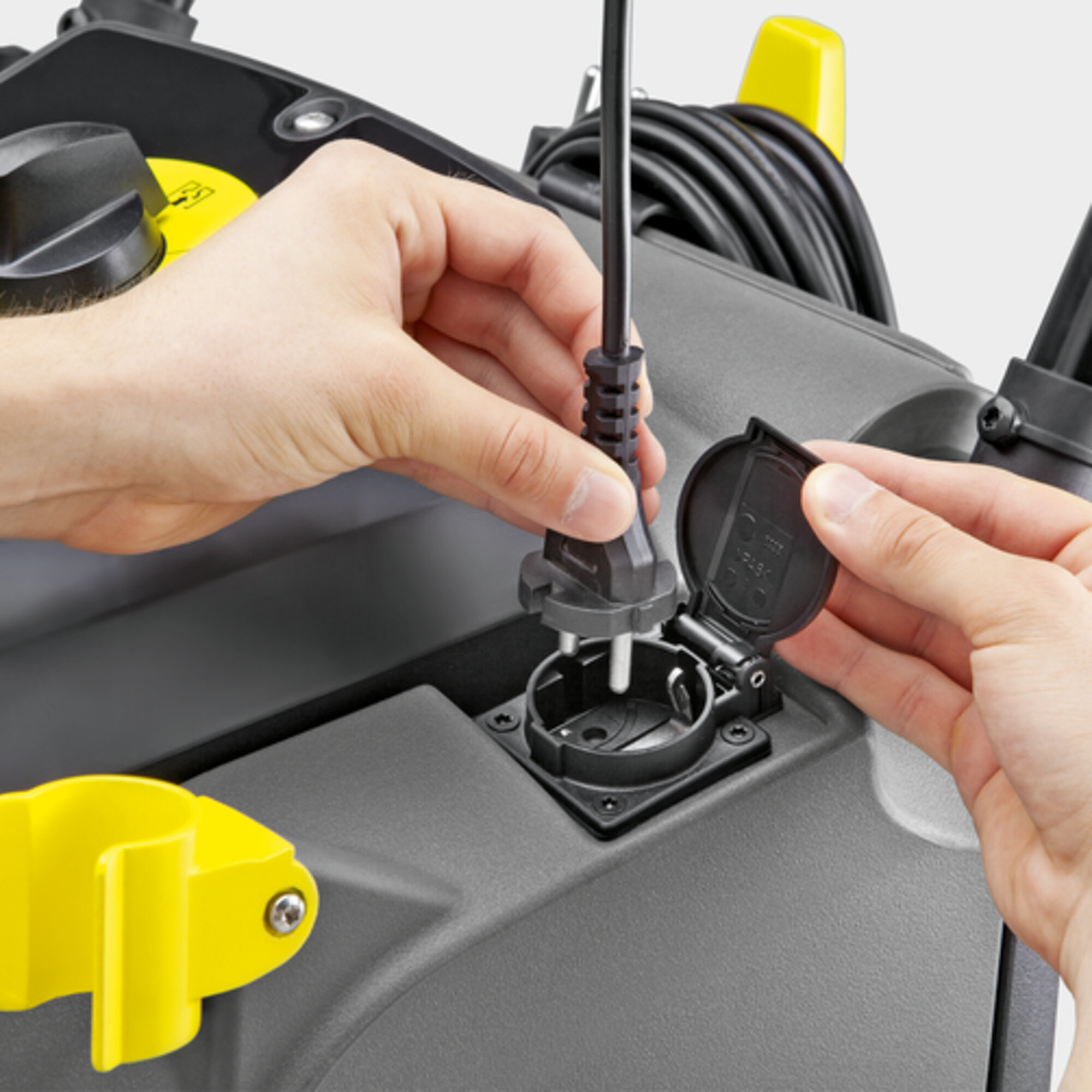 Power outlet for PW 30
The integrated power outlet enables flexible use of the PW 30/1 without an additional power source. When not in use, the power outlet is effectively protected by an automatically closing flap. The PW 30/1 improves the area performance, cleans the pile with a rotating brush and aligns it in one direction.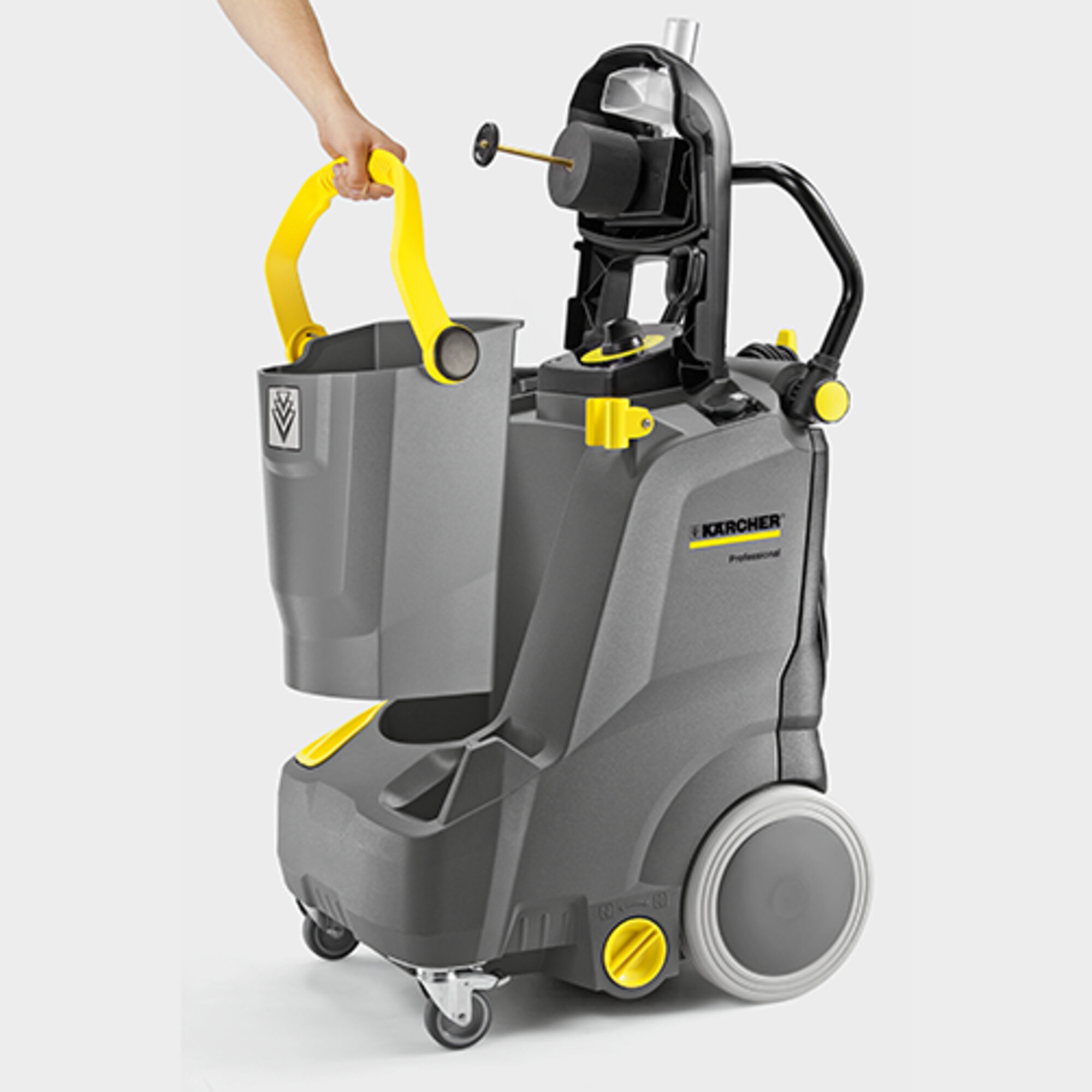 Removable dirty water tank
To protect against dirt, the waste water tank handle is attached to the outside. The dirty water tank is easy to remove and can also be used for filling the fresh water tank. A short description on the rear of the waste water tank explains the work process in a way that is easy to understand.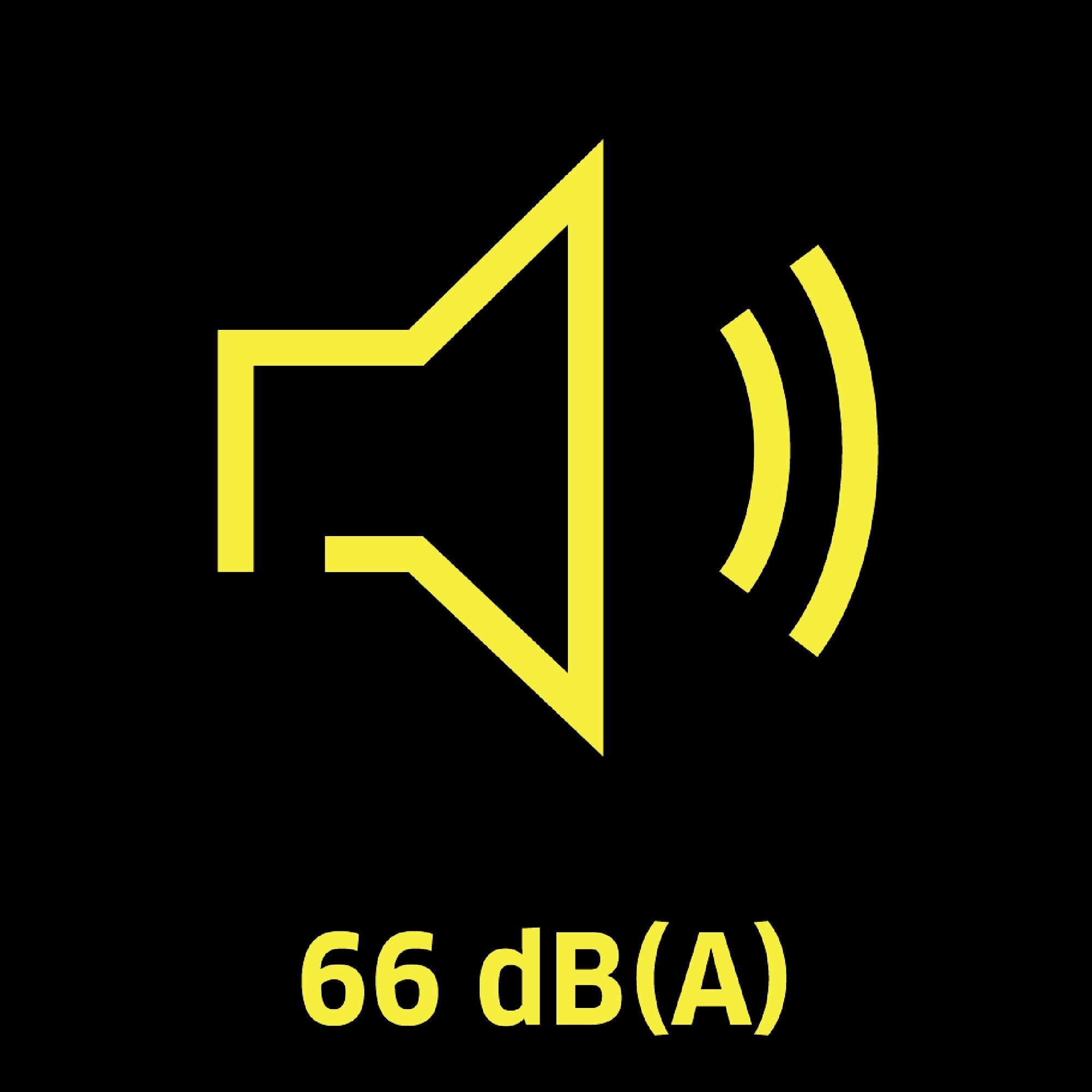 Extremely quiet
At just 66 dB(A), the
Puzzi
30/4 is the quietest wet vacuum cleaner of its kind. Thanks to the low volume level, the machine can be used anywhere, even during business hours and in hotels. The low noise emissions protect the operator and allow longer work intervals.
Large tank volume
Even with a full 30 litre fresh water tank, the

Puzzi

30/4 can be easily transported lying on its back.
An integrated filling level indicator shows the operator the current fresh water level at all times.
The fresh water filter protects the components and can be removed and cleaned with no tools required.
User-friendly EASY Operation operating concept
Easy selection using the rotary switch (machine off, spraying, vacuuming, spray-vacuuming).
Self-explanatory pictograms provide assistance with use.
Easily accessible rotary switch position on the top of the machine.
Ergonomic upright concept
Users can work without tiring and save time thanks to the well-designed machine concept.
Ergonomic transport thanks to the special tank geometry and handle.
Large transport wheels
Thanks to the large wheels, the

Puzzi

30/4 is easy to manoeuvre, even when completely full.
Smooth-running wheels with a 30 cm diameter.
Specifications
Technical data
Max. area performance (m²/h)
60 - 75
Air flow (l/s)
74
Vacuum (mbar/kPa)
254 / 25.4
Spray volume (l/min)
3
Spray pressure (bar)
4
Tank of fresh/dirty water (l)
30 / 15
Turbine capacity (W)
1200
Pump capacity (W)
70
Supply voltage (V/

Hz

)
220 - 240 / 50 - 60
Weight without accessories (kg)
26
Dimensions (L x W x H) (mm)
580 x 460 x 930
Equipment
Socket for Professional washing head: PW 30/1
Spray/suction hose: 4 m
Floor nozzle: 350 mm
Spray/suction gun
D-handle for spray/suction tube
Spray/suction tube: 1 piece(s), 700 mm, Stainless steel
Nozzle mouthpiece: Floor nozzle, yellow
Find parts
Find parts & diagrams for your Kärcher cleaning equipment. Select "Find Parts" to begin your search or contact your authorized Kärcher dealer or retailer.