Best High Pressure Water Jet to Clean Your Car or Porch in Malaysia
Karcher has developed innovative high pressure water jet cleaners for the past eighty years. The company has jet wash cleaners available for home and professional use. They are perfect for both Malaysian homeowners and professional cleaning companies.
Based near Stuttgart, Germany, Karcher is a family run business. They have developed an emphasis on building robust and innovative machines. These truly are some of the best high pressure water jet cleaners in Malaysia.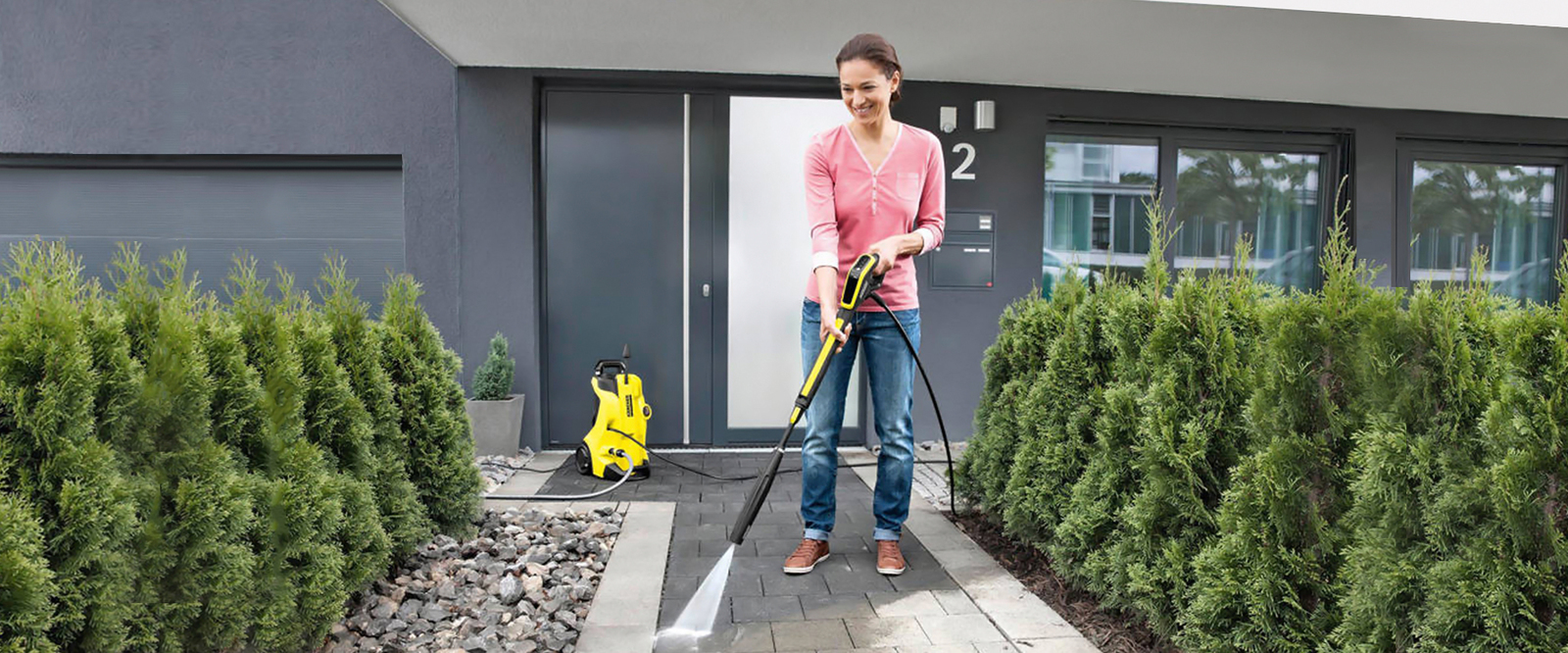 Investing in a robust pressure cleaner is incredibly worthwhile
A pressure cleaner is used to tackle cleaning jobs that are too difficult to do by hand. High pressure water jet cleaners work by firing water through a nozzle at high pressure and blasting dirt away. And you can use countless accessories to change the way you clean. Karcher offers brushes, scrubbers, surface cleaners and much more. These attachments will give you the versatility you need to clean anything.
You can use pressure cleaners to give your car sparkle. Or try using one to clean the gutter, patio, garage, porch, wall, garden furniture or garden tools. Jet wash cleaners are essential for any home or cleaning business.
Let's take a look at why Karcher provides the best high pressure water jet cleaners in Malaysia.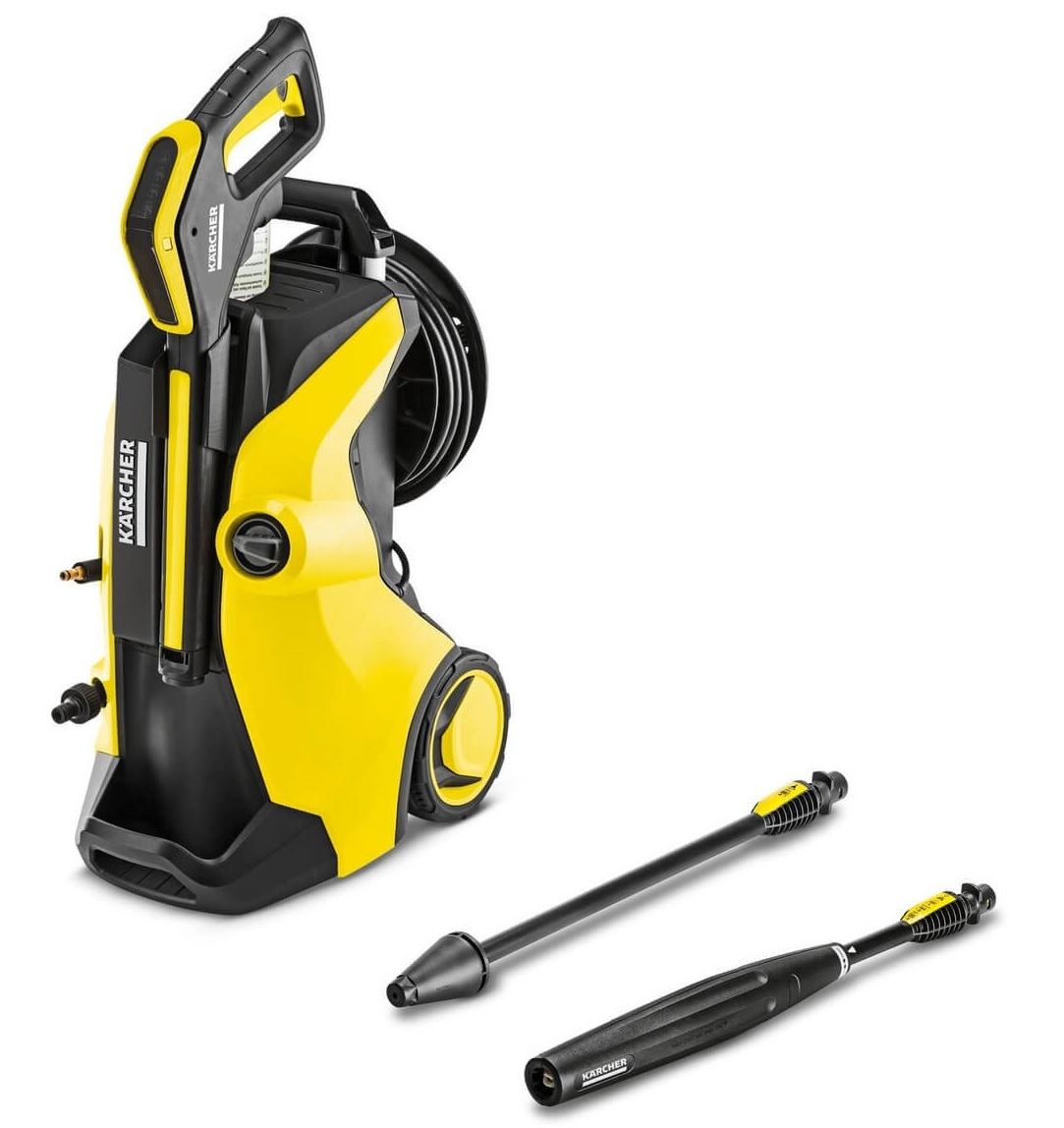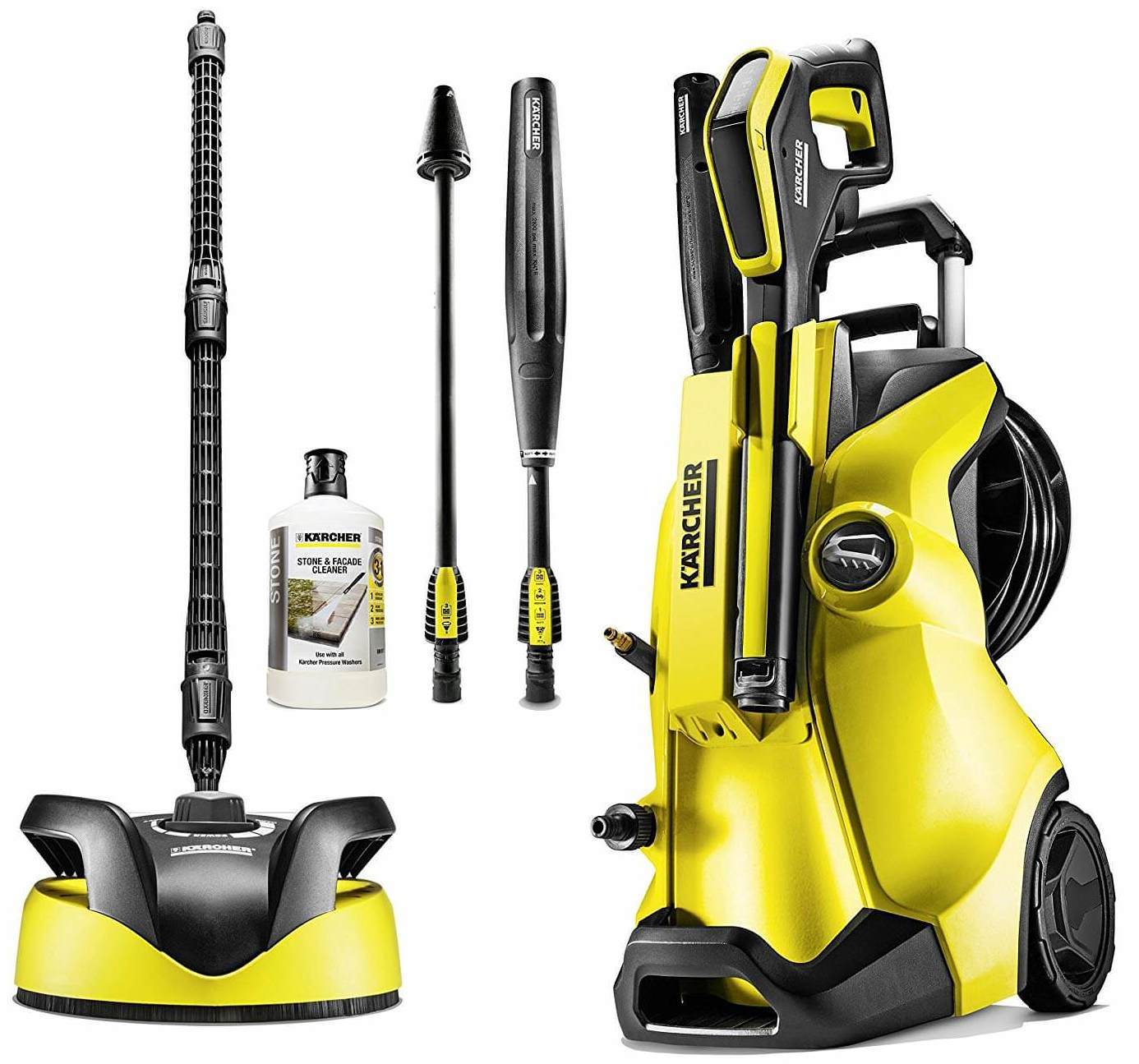 Here are some of Karcher's best jet wash cleaners
The Karcher range stretches from the basic K1 models all the way up to K5. Each model is built to the same excellent standard. The key differences between models will include pressure, flow rate, power and accessories.
For example, the K3 Full Control model has a flow rate of 380 litres/hour at maximum. In comparison, the K5 Premium Full Control model puts out 500 litres/hour at maximum. The K3 model is perfect for bikes, garden equipment, stairs, fences and benches. But if you want to clean a car or large porch, then you need to invest in the K5 model. This machine will make polishing your car or porch quick, efficient and stress-free.
By comparison, the K2 Compact is a great little cleaner for small tasks such as gardening equipment and balcony furniture.
Choose the best high pressure water jet cleaner for the job
When tackling an outdoor cleaning job, it's essential to find the best jet wash for the job. With Karcher pressure cleaners you can select the right water volume and water pressure combination for any task. Once you have the best jet wash cleaner, cleaning those difficult outdoor areas should be simple and efficient.
Luckily Karcher has several clear and obvious categories to help you decide. As a general rule, the bigger the area, the more power you'll need. For really tough dirt you want to consider the K5 class. With a greater flow rate and pressure power, the K5 will manage any task. This high pressure cleaner also comes with a longer hose for those hard to reach areas. The hose will give you the flexibility and twist you need to increase your work area and improve cleaning efficiency. This is one of the best high pressure water jets in Malaysia. If you want your car to be spotless, the K5 is the best jet wash for the job.
If you want to tackle a smaller cleaning task such as a fence, bicycle, outdoor steps or benches, then the K3 or K4 is a great alternative. With the adjustable 20-130 bar pressure, the K3 and K4 range have enough power to handle smaller cleaning tasks efficiently.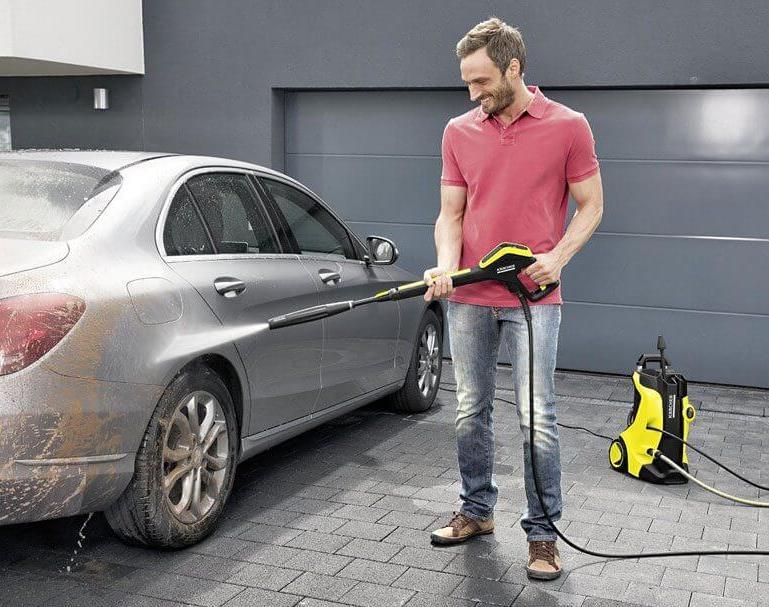 Why you should use Karcher for your high pressure water jet cleaning in Malaysia
Jet wash with a robust and reliable build
German-engineered products are known for their innovation, efficiency and reliability. Karcher's excellent high pressure cleaners are no exception to this rule. The company prides itself on building machines that last. This is why they use high-quality parts that are designed to stand the test of time.
Each product is tested for quality before leaving the factory. This ensures that each pressure cleaner adheres to the highest industry standards. Try out Karcher's K3, K4 or K5 range to test the functionality and performance for yourself.
The most powerful high pressure water jet cleaner brand in Malaysia
Karcher is an innovator in high pressure cleaners. Its patented nozzle technology is one of a kind. This groundbreaking technology has proven time and again that there is no match for Karcher's range of cleaners. The technology can be found in every cleaner, regardless of your needs. Whether you are a cleaning business or a Malaysian homeowner, Karcher has the perfect model for the job.
Karcher's patented designs combine high pressure water jet cleaning and excellent area coverage. This means that you get a powerful clean over a large area. This all serves to produce an efficient and time-saving pressure clean.
Invest in a trusted jet wash brand
Karcher has an incredible history in the pressure cleaner industry with eighty years of experience and over 1,300 patents. This company is a big hitter in the jet wash business. Investing in a Karcher product means you have the backing of a world-renowned company. Over eighty years, they've demonstrated astounding innovation and reliability.
Karcher add-ons for the best jet wash cleaning effect
Once you've chosen your Karcher high pressure water jet cleaning machine, you should invest in some useful add-ons. These will give you the flexibility you need to tackle any jet wash task. Here are just a few amazing add-ons that you can use.
Conclusion
Whether it is a mouldy patio or a dusty car porch overdue for cleaning, you can now leave it sparkling clean effortlessly with any of these high-quality Karcher high pressure water jet. Identify your cleaning goal before deciding on which model to go for.
Whichever functional capacity you look for light duty, medium duty or heavy duty, Karcher Malaysia has you covered. Best of all, Karcher Malaysia is running a Reward Bonanza until 31 January 2020. Find the perfect one from Karcher product line that corresponds best to your needs today!