Best Steam Cleaner To Protect Your Baby From Bacteria
Most parents get stressed up about bacteria and cleanliness once they have a newborn at home. With a newborn baby crawling all over the house, you can't look at the carpet or the sofa without worrying about the bacteria that is invisible to the naked eyes. This is especially worrisome for parents in Malaysia as our hot and humid climate is the perfect environment for bacteria growth.

If the thought of maintaining a bacteria-free environment for your newborn baby makes you feel nervous, don't worry. Steam cleaning is the best cleaning solution as it is a quick and effective way to keep your home clean.

Here is everything you need to know about home cleaning even before bringing your little one home from the hospital.

Let's keep your baby free from illness!

Steam Cleaning Machine Vs Traditional Floor Mop and Bucket. Which is the Best Cleaning Tool?
Back in the days, a mop and a bucket were the ultimate combos for all home cleaning tasks.
However, as electricity becomes a common utility, many households are starting to rely on machine such as steam cleaners to minimize cleaning effort.

Below, we will highlight the pros and cons of both cleaning methods.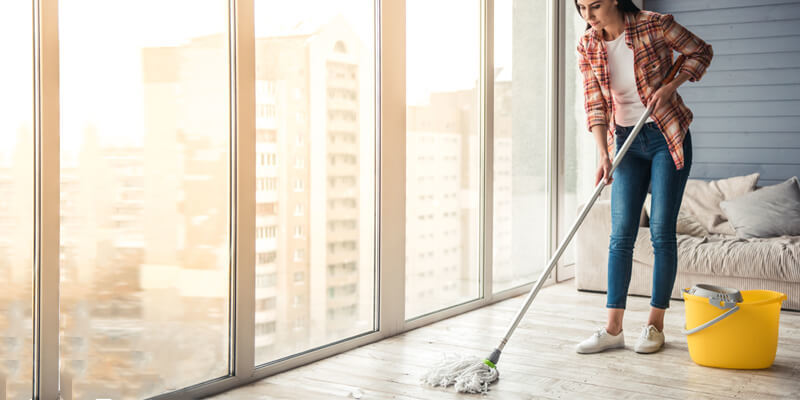 Traditional Cleaning Tools - Floor Mop and Water Bucket
Advantages
No electricity cost. You only need a bucket of water and detergent.
Mop is super absorbent, thus allowing convenient and effective dust removal.
It is easy to navigate a mop at awkward angles or small crevices like behind the toilet bowl.
Disadvantages
The damp mop cloth can be a perfect breeding ground for disease-causing microorganisms in the long run if not thoroughly cleaned and disinfected.
It takes time to wring out the mop cloth.
Proper cleaning, drying and disinfecting of mops is a tedious process.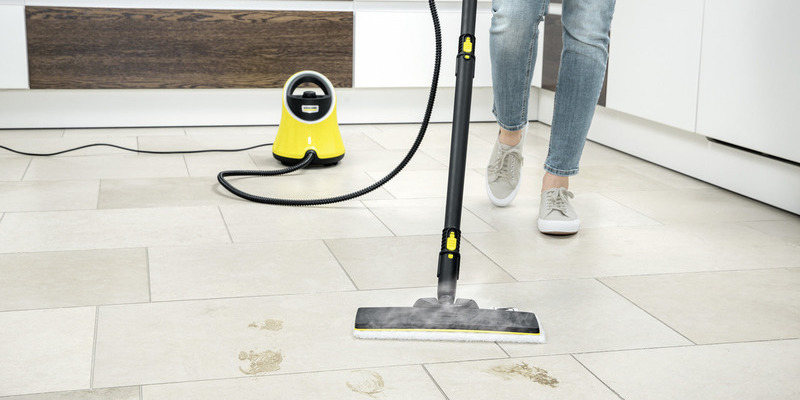 Steam Cleaning Machine
Steam cleaners, also known as steam mops when use it with the floor nozzle, are the new go-to for cleaning and sanitising hard surfaces at home. Besides removing dirt and dust, steam cleaner can also effectively eliminate common household bacteria using high temperature water vapour.

Advantages
Steam cleaner kills 99.99% of common household bacteria from common household hard surfaces besides getting rid of dust.
Steam cleaner uses only water and no chemicals, making it ideal for families with a baby and allergy sufferers.
Efficient cleaning as steam dissolves tougher and more stubborn stains and grease, hence there's no need for additional scrubbing. The dissolved dirt can be removed with the attached towels.
Steam cleaning reduces overall cleaning time.
Steam cleaning uses less water. This water-conserving option also reduces drying time.
Steam cleaning machine offers the same or better results compared to a conventional mop.
Disadvantages
Powered by electricity, a cord is connected to the steam cleaning machine.
A steam cleaner is pricier than a traditional mop.
Go to Steam Cleaners
Conclusion
To sum up, traditional mop can be a quick solution for your cleaning needs if you are running on a low budget.

However, it is obvious that steam mop has the upper hand in terms of the removal of bacteria and allergens that are not visible to the naked eye.

With this in mind, what are you waiting for? Invest in a high-quality steam cleaner for effective cleaning results.
Best Steam Mop Brand To Buy In Malaysia
Keep your home spick and span with Kärcher's steam cleaner, especially if you have a baby at home. Cleaning with steam is safer and healthier as steam is hypoallergenic. Without the use of chemicals, it leaves behind no residues that may trigger allergies. This is particularly best suited for families with kids as these little ones love to put things in their mouths.

Besides, having your concern in mind, Karcher steam cleaner is specially engineered to be child-safe. Featuring the child safety lock system on the steam gun, Karcher models offer reliable protection against improper use by children. However, we couldn't state enough that parents should still be prudent in taking basic precautions while using a steam cleaning machine.

In addition to the safety features, Karcher steam cleaner promises impressive cleaning results.
Besides functioning as a floor steamer, Kärcher's steam cleaner is also compatible with an extensive range of accessories that enable multiple cleaning applications, be it the glass windows, bathroom tiles or stoves.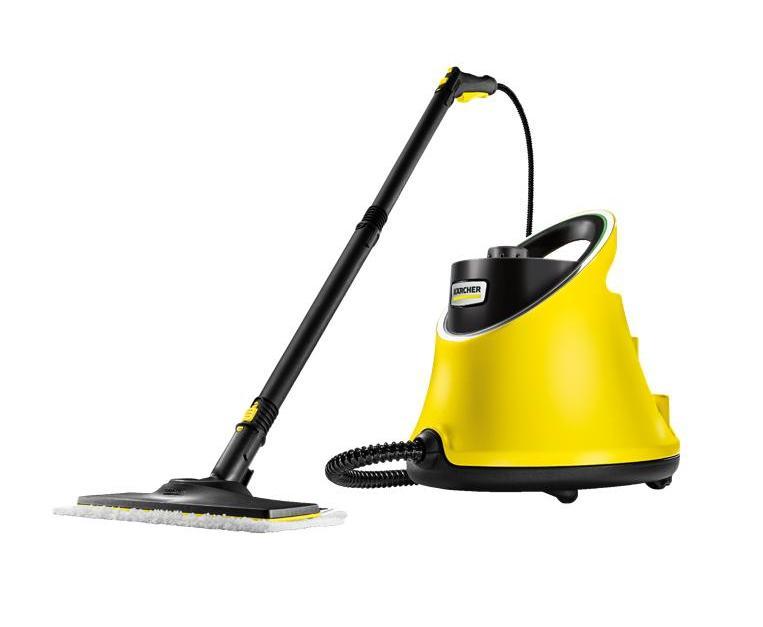 4 Kärcher Steam Cleaners Available In Malaysia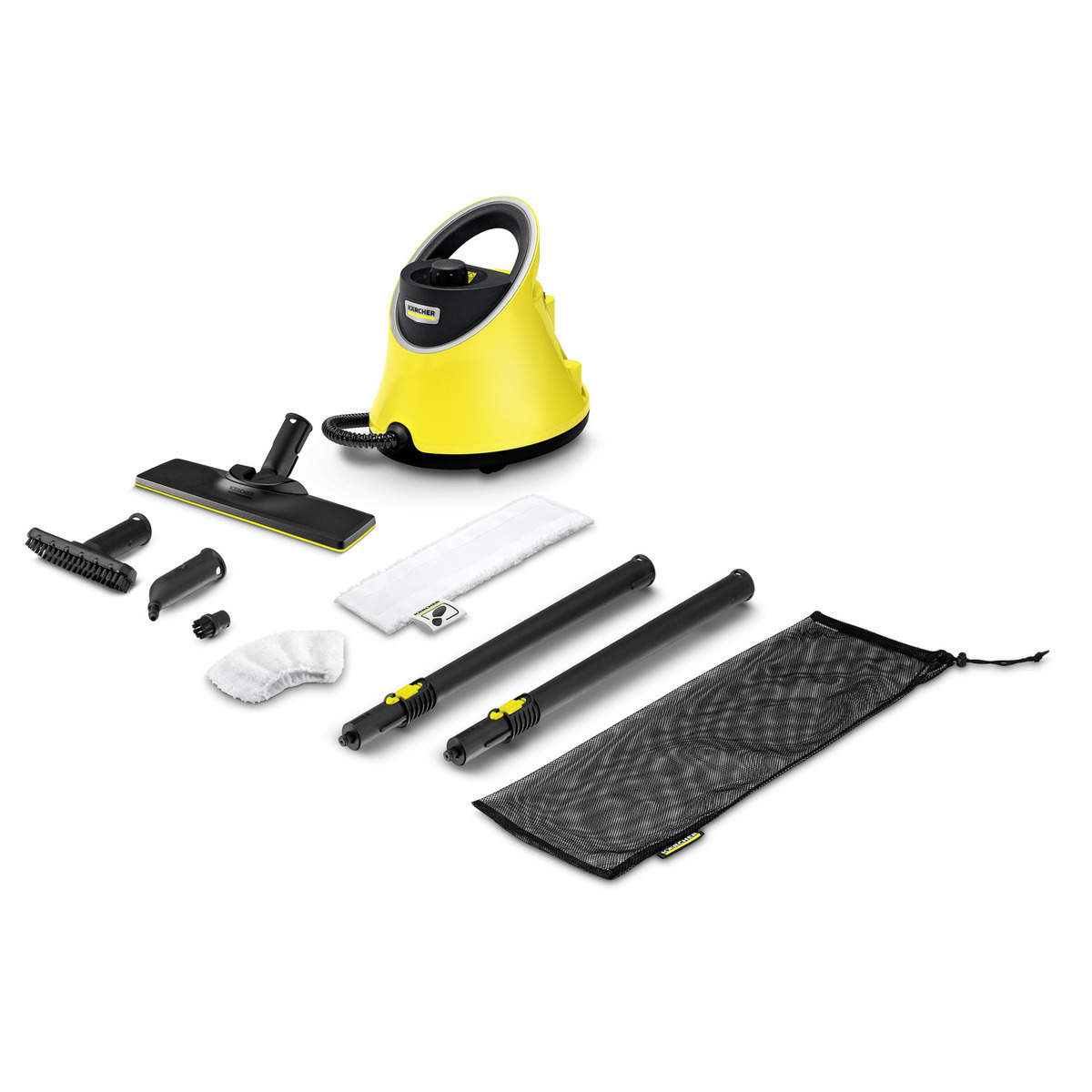 1. SC 2 Deluxe
EasyFix

- The Best Entry-Level Model

Area performance per tank filling (m²) : approx. 75

Heat-up time (min) : 6.5

Max. steam pressure (bar) : 3.2

Weight (kg) : 2.7


Lightweight and compact, SC2 Deluxe EasyFix is a multifunctional steam cleaning machine that has been awarded the internationally-coveted Red Dot Award 2018 under the household appliances category. Fitted with a water tank that can store up to 1 litre at max, it is more than sufficient for you to carry out continuous cleaning to steam clean your domestic space, covering up to an area of 75m² per tank filling.


Pumping out decent steam (3.2 bars of steam pressure at max) that is greater than an ordinary steam mop, SC2 Deluxe Easy Fix is effective in cleaning uneven surfaces and crevices. The hot steam dislodges any ingrained dirt. More than floor cleaning, this model allows you to breeze through the cleaning projects for fittings, sinks, wall tiles, windows, mirrors, exhaust hoods and hobs.


Versatile to connect to various types of accessories which include a floor nozzle, a hand nozzle, a small round brush and much more, it offers you a wide range of cleaning possibilities in your living area including kitchen and bathroom.


Offering a space-saving solution, SC2 Deluxe EasyFix steam cleaner is definitely a handy household helper for you! Simply store all the accessories including the extension tubes in the long accessory bag after use.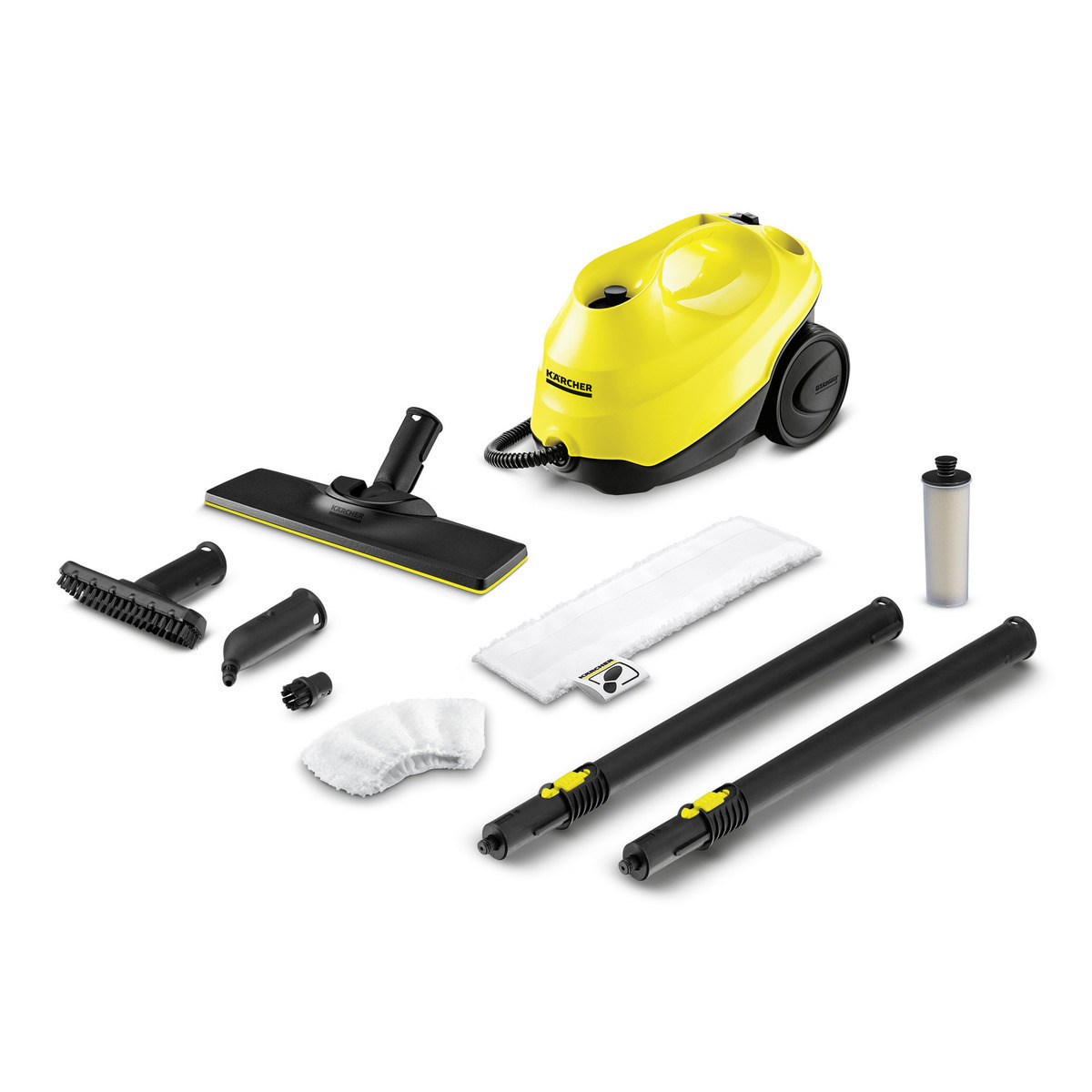 2. SC 3
EasyFix

- The Best Performing Steam Cleaner 

Area performance per tank filling (m²) : approx. 75

Heat-up time (min) : 0.5

Max. steam pressure (bar) : 3.5

Weight (kg) : 3.1


Heat up in just 30 seconds, SC3 EasyFix steam cleaner is a good fit for everyday domestic cleaning tasks compared to SC2. While you need to wait for the SC2 machine to cool off before adding water, SC3 allows you to add water at any time you wish even if the machine is running. As a result, there are no hold-ups as you wait for the water to be refilled and heated up.


Embedded in the control handle, an illuminated LED ring is designed to display the respective operating status, signalling you when the steam cleaner is ready to use. Wait till it turns green as the pulsating red light means the device is heating up.


Thanks to the efficient lamella technology, optimal and outstanding cleaning results on all types of hard floor can be achieved. Producing 3.5 bar pressure at max, this model allows faster conversion of water into vapour that is sufficient enough to dismantle any caked in dirt. On the other hand, the intelligent descaling cartridge removes limescale automatically from the water.


Coming with an EasyFix floor nozzle, its flexible joint allows excellent ergonomics. After the cleaning process, the hook-and-loop fixing enables you to change the microfibre floor cloth effortlessly without having to come into contact with the dirt.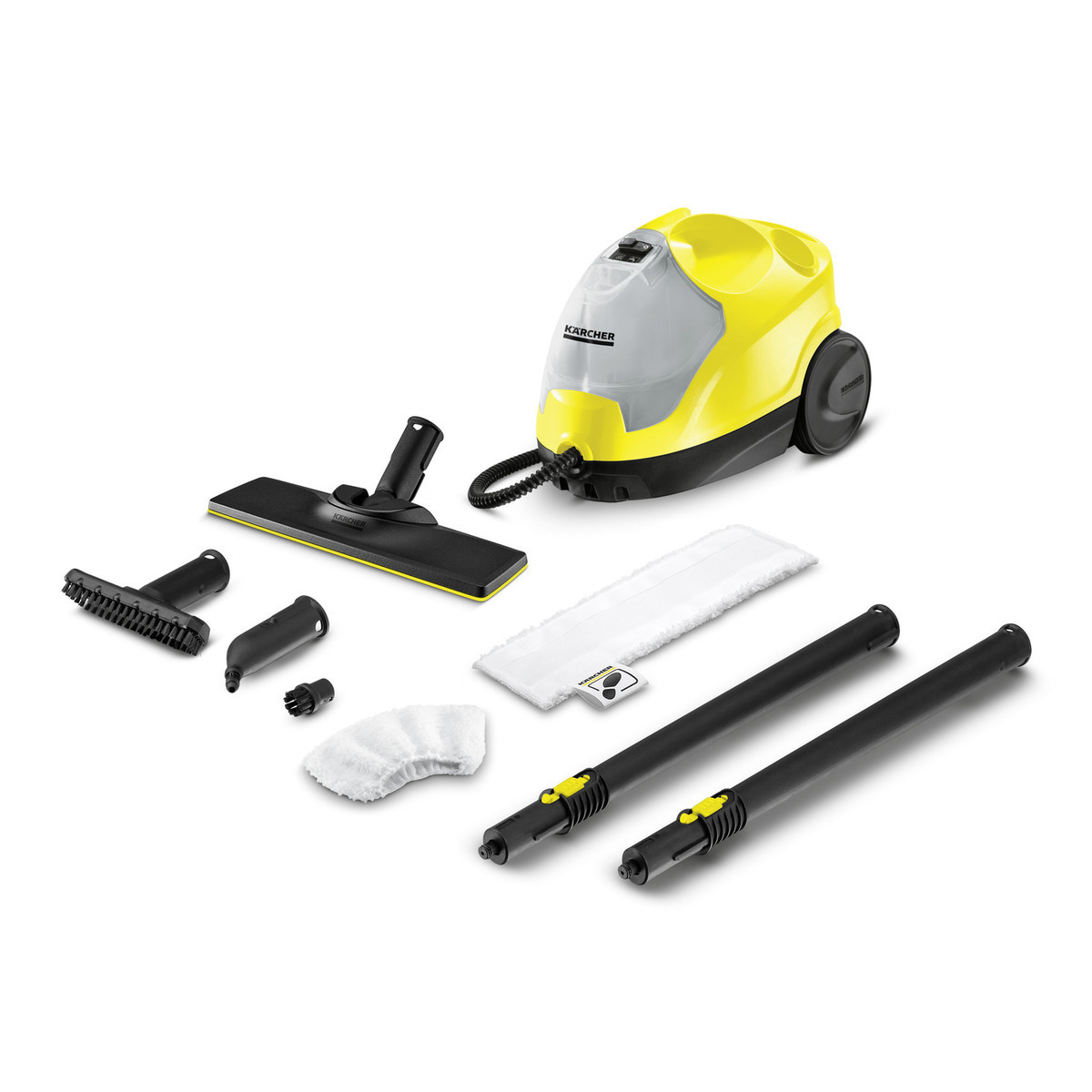 3. SC 4
EasyFix

- The Best Selling Steam Cleaner in 2019

Area performance per tank filling (m²) : approx. 100

Heat-up time (min) : 4

Max. steam pressure (bar) : 3.5

Weight (kg) : 4.1


Being of the best selling steam cleaning machine in today's market, Kärcher SC 4 EasyFix stands out with its high-level convenience. With an integrated cable storage compartment, it solves your storage problem as it organises the cable and other accessories.


Made with a transparent material, the water tank is see-through to enable you to monitor the water level. Thanks to the 2-tank system, when the water runs out, the 0.8litre feeder tank is detachable for you to do continuous water filling while the 0.5litre heat tank is heating. As a result, no waiting time is needed to reheat, allowing you to clean a larger area on the go.


To cope with the different levels of surfaces and dirt, the steam flow is adjustable on the steam control. This is particularly practical and user-friendly when it comes to sanitising delicate surfaces like laminate or stainless steel.
Home Cleaning Tips Using Karcher's Best Floor Steamer
When you are steam cleaning stone, PVC, laminate and varnished parquet flooring, place the nozzle diagonally to the crevices to clean the floor thoroughly. Also, do not rest the steamer on the same spot for too long to avoid an extremely wet floor.
Pair the device with either the microfibre cloth or the detail nozzle to perform bathroom cleaning on areas such as mirrors, wall tiles, chrome or stainless steel fittings and narrow crevices.
Remove the grease deposits on a stove or cooker with high-quality microfibre cloth set for optimum cleanliness across the entire kitchen.
Wait no more and protect your little ones from bacteria via steam cleaning. Check out the nearest store or Kärcher's online store and get yourself the best steam cleaning machine in Malaysia!