Best Car Wash Machine and Vacuum Cleaner For Deep Cleaning
If you are looking for the best car wash machine on the market, then you've come to the right place. Kärcher is an established home cleaning technology developer. We carry a wide range of products that are perfect for any difficult cleaning task. Whether you're looking for a car washer or a car vacuum cleaner, you will find what you need in the Karcher range.
Cleaning your car can be a tedious and time consuming task. It's easier to take it to the car wash centre, but that can be costly and damaging for your car. But with a washer you can use at home, you will have control over how you wash your car. This means you can wash essential areas to your own specifications.
This is why you need to have the best car washer machine for the job. You can get a full clean with Karcher's excellent range of car cleaning tools.
How to Choose the Best High Pressure Car Washer Machine for Exterior Cleaning
Karcher provides a range of excellent high pressure car washer machines that are perfect for home use. Let's take a look at the key features and differences between these devices that you should take note when purchasing one.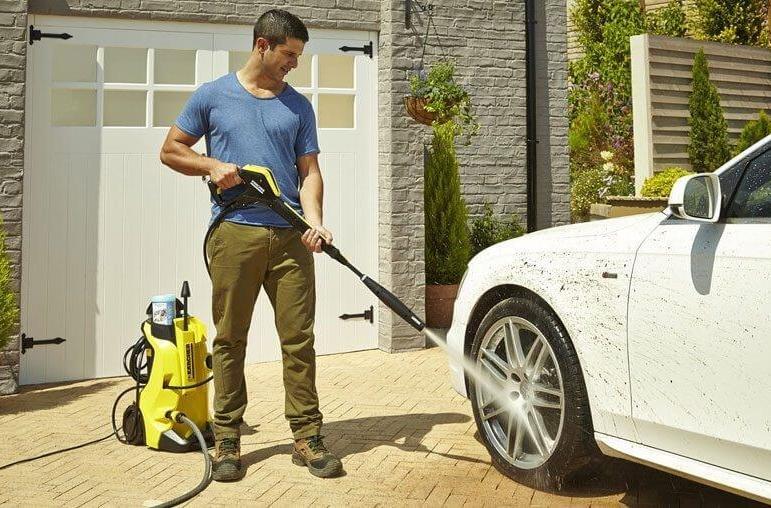 1. Water Pressure
The water pressure is the key differentiator for high pressure car washers. The higher the water pressure, the easier it is to remove stubborn stains.
The K4 is a pressure washer that is designed for occasional cleaning on moderate dirt. So, if you have a small car or motorbike, this pressure washer is perfect for the job. It also has an adjustable pressure nozzle, which gives you the power to select the right pressure for the job.
Whereas, the K5 is a top of the range device that is designed for heavy duty cleaning. If your vehicles are passing by construction sites or driving off-road on a regular basis, this K5 can help you breeze through the cleaning process. Regardless if it's mud or stain, our K5 is here to save your day.
2. Cordless Pressure Washer
Difficult to get access to power supply and water hose connection near where your car is parked? Opt for the cordless K2 Follow Me that is always ready to use.
Integrated with a powerful 36 V Li-Ion battery and a detachable and collapsible water tank, this device prevents work interruptions and allows cleaning to be performed anywhere at any time.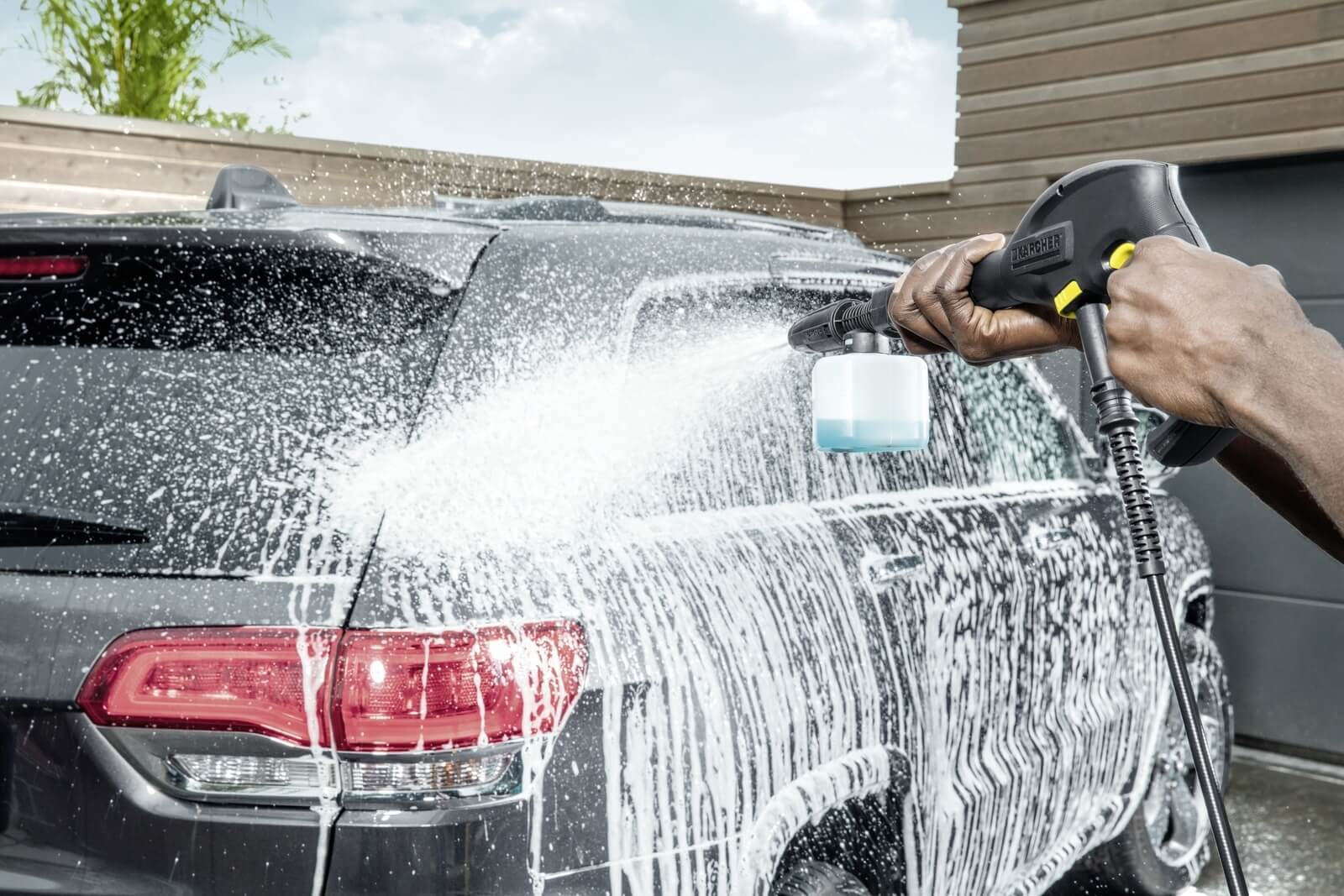 3. Foam Nozzle for Quick Car Shampooing
Our 3-in-1 car shampoo promises optimal cleaning and care of vehicles. To enhance the cleaning power, simply switch the nozzle to our foam nozzle that offers a powerful foaming action. Consequently, the combination of the two would result in a quicker and more effective cleaning performance.
How to Choose the Best Car Vacuum Cleaner for Interior Cleaning
There is nothing better than a clean car interior. It smells great and looks great. It will also impress your friends, family and partner.
Below is our tips on what are some of the important things to look into when choosing the best car vacuum cleaner for your cleaning needs in Malaysia.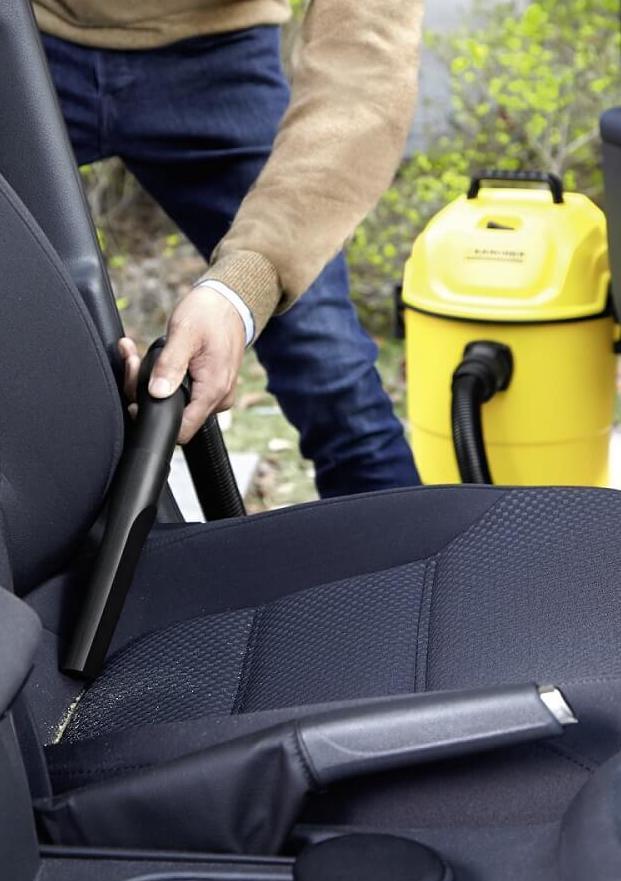 1. Ease of Cleaning Hard to Reach, Tough, and Delicate Areas
Our optional car cleaning kit is great for handling those hard to reach areas.
It's frustrating when your car vacuum cleaner can't reach that last bit of dirt in the corner. This is where the interior car cleaning kit comes into play.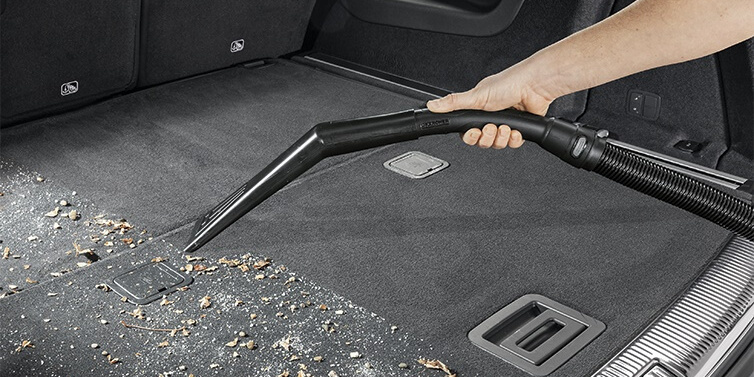 Car Vacuum Nozzle
The Kärcher interior cleaning kit will give you the power to reach challenging areas.
This is a package deal including a 1.5m extension hose, crevice nozzle, car suction nozzle, suction brush, all-purpose microfiber cloth, and window cloth.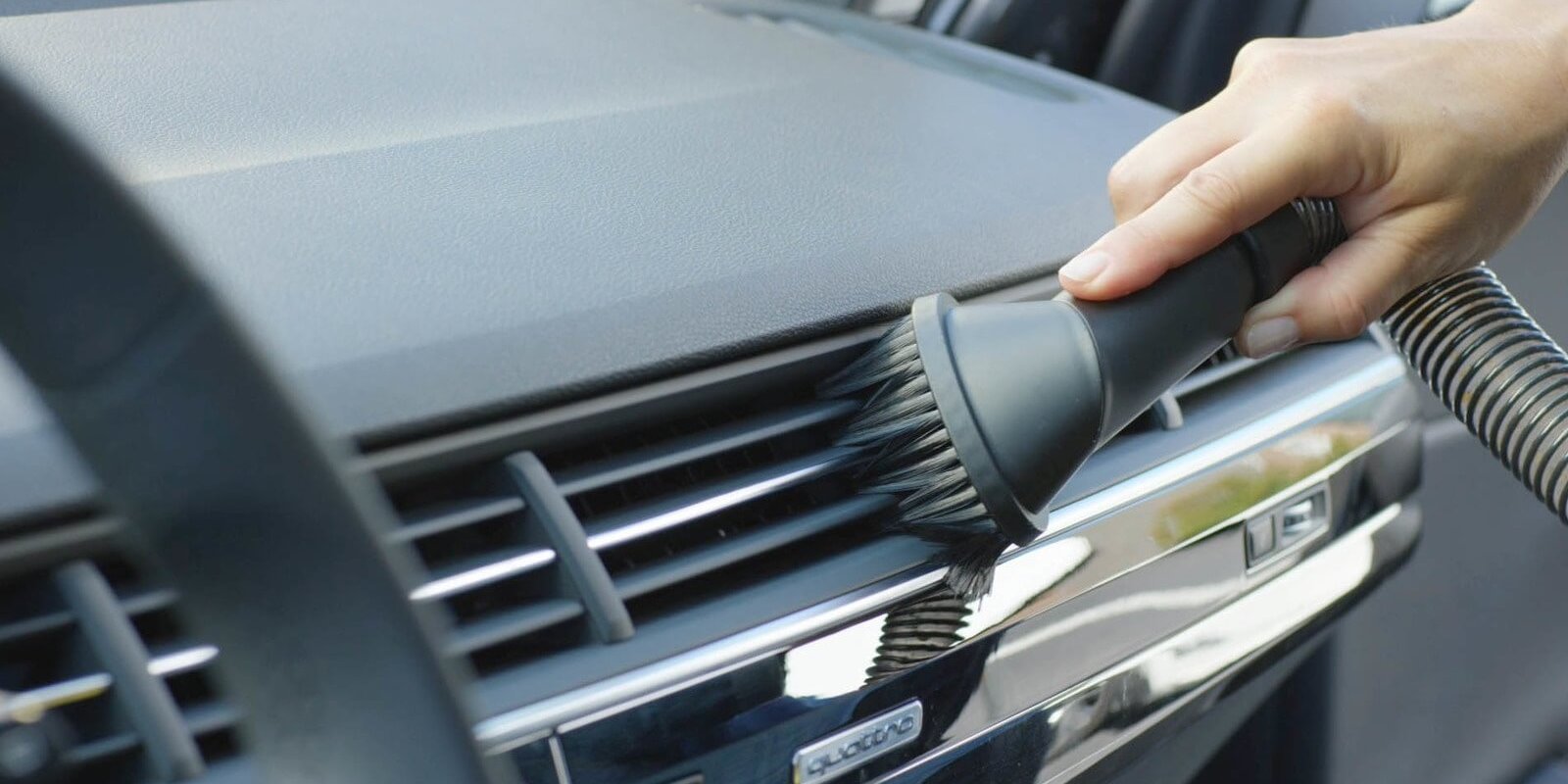 Car Vacuum Cleaning Kit
You will receive a suction brush with hard bristles and one with soft bristles. This gives you the ability to clean both tough and sensitive materials. Your car cleaning kit can be used to clean out dashboards, seats, footwells, side pockets, foot mats and much more!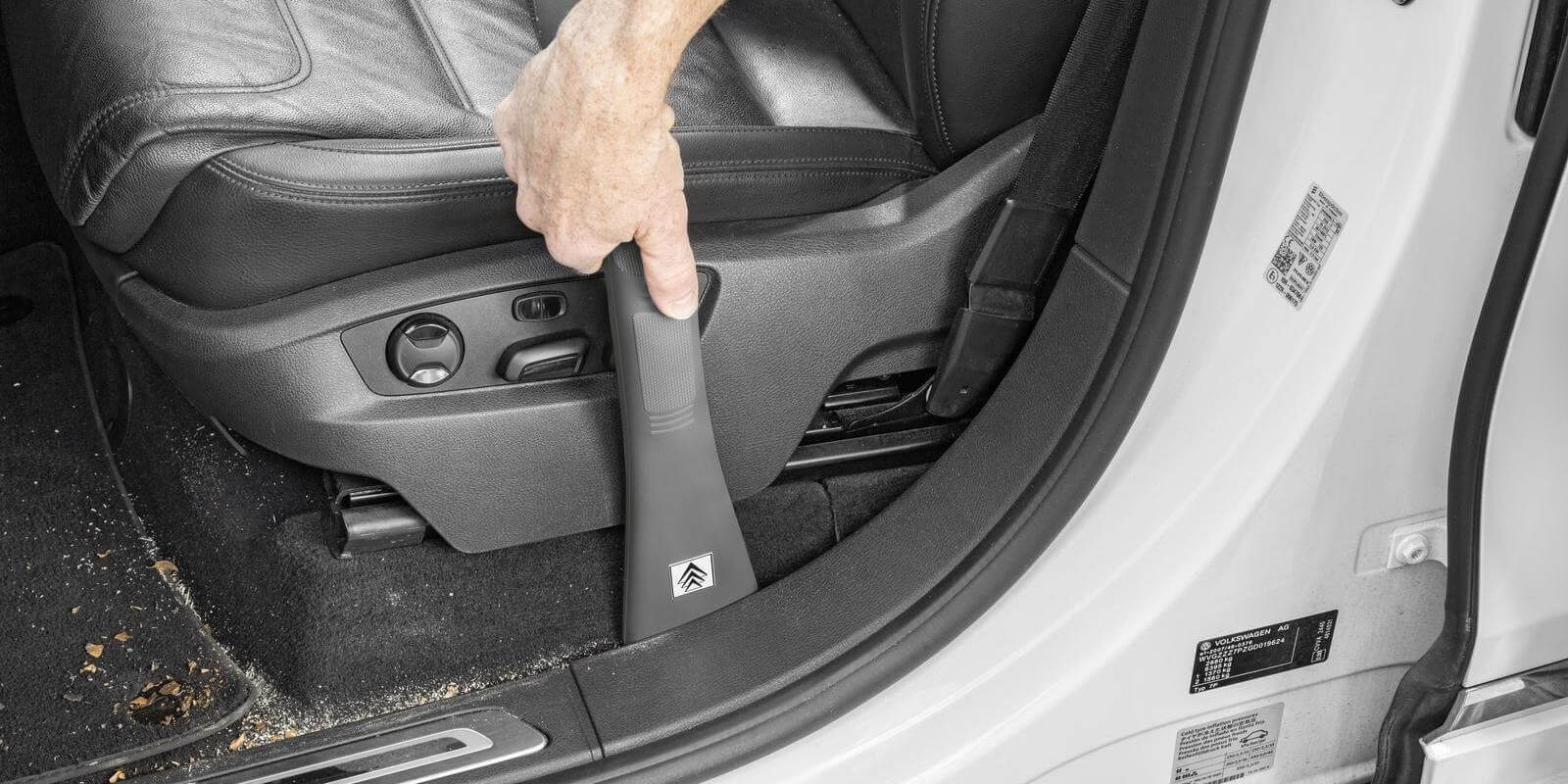 Car Vacuum Cleaner with Blower
Where vacuuming is not possible, the practical blower function that comes with our car vacuum cleaner can be used to blow dirt to reachable areas.
2. Thorough and Deep Textile Surface Cleaning
Perfect for car upholstery, floor mats and car seats cleaning, the SE 4001 spray extraction cleaner sprays and vacuums in one step.
By spraying under pressure, the mixture of tap water and Karcher carpet cleaner seeps deep into the fibre. The dissolved dirt is then sucked up and removed from the textile surface. Thanks to its innovative nozzle technology, the cleaned surfaces dry in half of the time.
Offering a thorough and deep fabric cleaning, this device is ideal for allergy sufferers and family with pets.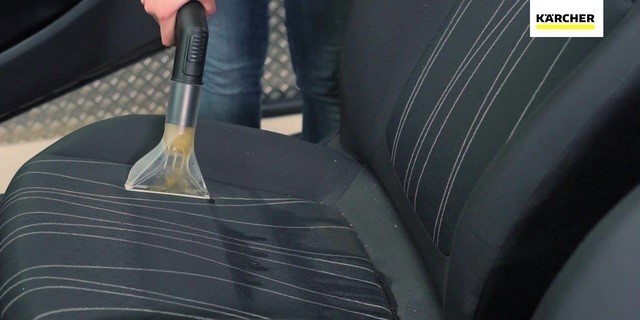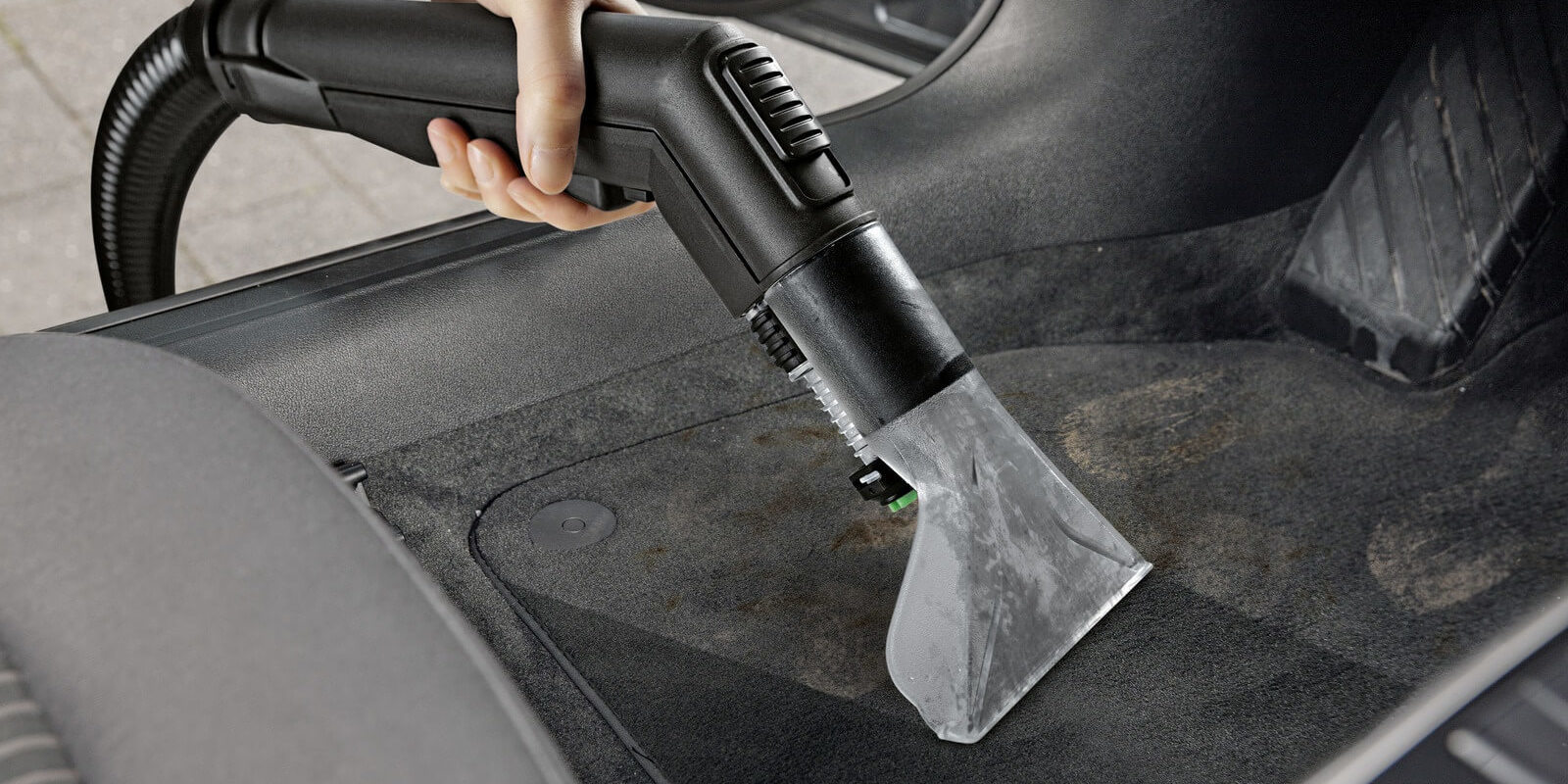 3. Versatile for Wet and Dry Cleaning
Invest in a WD5 Premium for its robust suction power for both wet and dry dirt. Be it coarse or fine, our vacuum cleaner promises optimal dirt pickup.
Noting that after a thorough car cleaning, your car porch might left with puddles of water, this device is versatile to switch between wet and dry cleaning without changing the filter.
This will save you time and energy, so you can have more time to relax.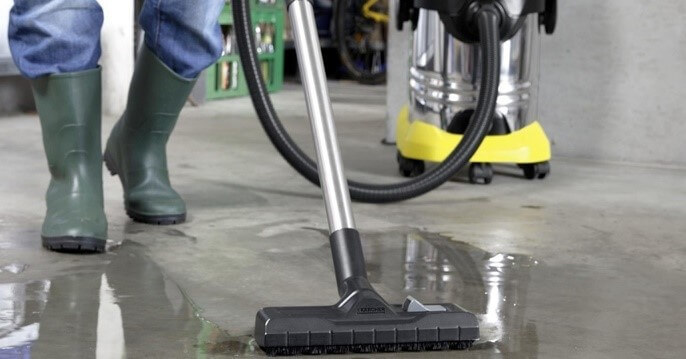 4. Energy Efficiency
The WD4 is incredibly energy efficient.
At just 1,000 watts, the WD4 has super-powerful suction. This means that it can suck up all the dirt in your vehicle at low energy use. This makes a huge difference to your electricity bill at the end of the month. You won't sacrifice any suction power with the WD4.
Karcher's advanced technology makes efficient use of the electricity for a powerful and fast clean.
5. Dirt Storage Capacity and Filtration System
The WD4 has a huge 20-litre storage container for dirt. This means that you can keep cleaning without having to empty the container. Emptying the dirt takes time, which can delay your task. This is why Kärcher has included a large storage space to save you time.
The WD4 also includes a Semi Automated Filter Cleaning Technology. Ideal for both wet and dry vacuuming, there is no need for filter replacement. Simply fold the filter box out without getting yourself into any contact with dust and dirt.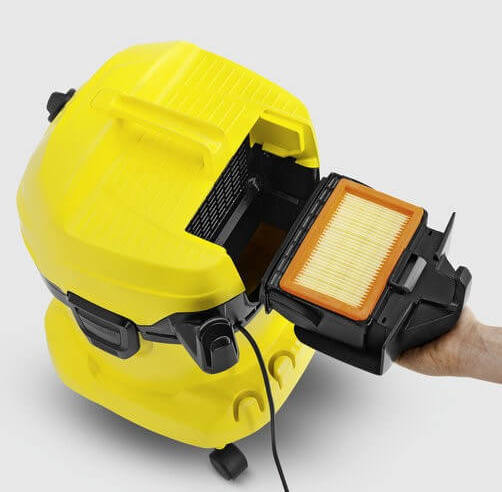 6. Mobility and Storage
The vacuum cleaner has an ergonomic carrying handle which makes it easy to carry. Came with a compact design, its cable storage and accessory storage system are very much practical and space-saving. This means that you can store the vacuum cleaner away neat and tidy for the next time you use it.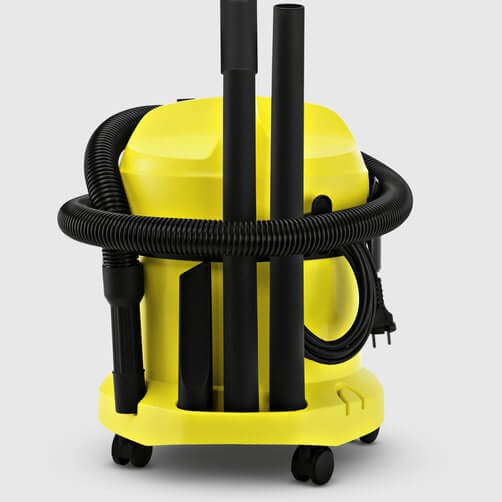 Conclusion
Cleaning your car at home doesn't have to be a difficult and time consuming task. With Karcher's range of expert products you can make the process easy and enjoyable.
For interior cleaning, the Kärcher WD 5 Premium is the best car vacuum cleaner available. Combine it with the Kärcher car interior cleaning kit, your car interior will be spotless.
For exterior cleaning, the Kärcher K4 car washer is perfect for smaller vehicles and an occasional wash. For a more heavy duty task, the Kärcher K5 high pressure car washer is the best car washer on the market.
You can also use an add on such as the WB150 Power Brush for sensitive areas and a no splash wash.