Best Vacuum Cleaner Buying Guide For Home Use
Are you still sweeping every inch of the floor with a good old broom? Or are you annoyed by vacuum cleaners that make you sneeze every now and then?
If you are actively looking for a much more efficient and convenient way to vacuum dust in Malaysia, this article is for you. Below we will highlight which vacuum cleaner is best for each cleaning scenario. We will cover the best vacuum cleaner for home with pets, infants, carpet flooring etc.
Best Vacuum Cleaner for Allergies and Dust Mites in Malaysia
Yes, you heard it right. Here at Karcher, our water filter vacuum cleaner DS 6 is best suited for you if you or any occupant of your home is constantly plagued with dust mites or allergies.
The multi-stage filter system equipped in the vacuum cleaner can filter 99.5% of the dust from the air, making it the best vacuum cleaner that not only cleans effectively but is also a lifesaver for people living with dust allergies.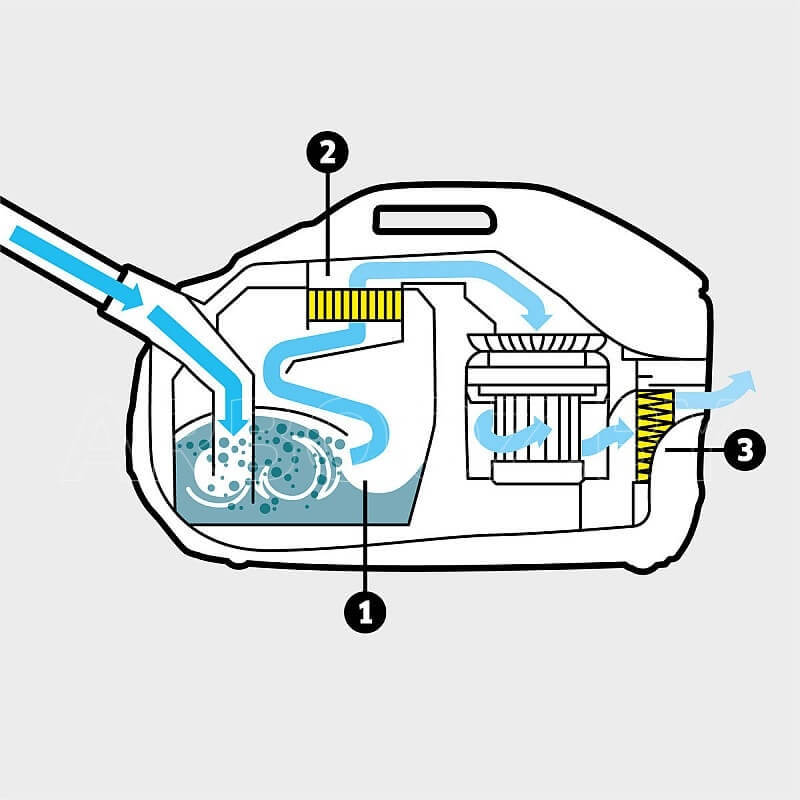 Multi-stage filter system consisting of innovative water filter, washable intermediate filter and HEPA 12 filter (EN 1822:1998)
Our innovative water filter and HEPA 12 filter reliably filters dirt from the air and trap the dirt in water, leaving only fresh and clean air in the room.
1) Multi-stage filter system consisting of innovative water filter
2) Washable intermediate filter
3) HEPA 12 filter
By attaching a special mattress nozzle on the water filter vacuum cleaner, you can use it to vacuum mites and dust from the surface of beds, mattresses, pillows and recesses in and around beds. Thorough cleaning is important in and around beds as dust accumulates on textile surfaces and can cause allergies.
Best Vacuum Cleaner for Household With Pets
You no longer have to think twice before buying a new carpet for your home, wondering if your cat or dog is going to ruin it with dirt anymore.
Carpet Cleaning Machine
The best Karcher vacuum cleaner for a household with pets would be the Multipurpose Spray Extraction Cleaner SE 4001. It is capable of cleaning stubborn stains by spraying carpet cleaner deep into the fibres of textile surfaces under pressure. Our innovative cleaning technology also vacuums the dissolved dirt at the same time, which allows cleaning to be done in one pass.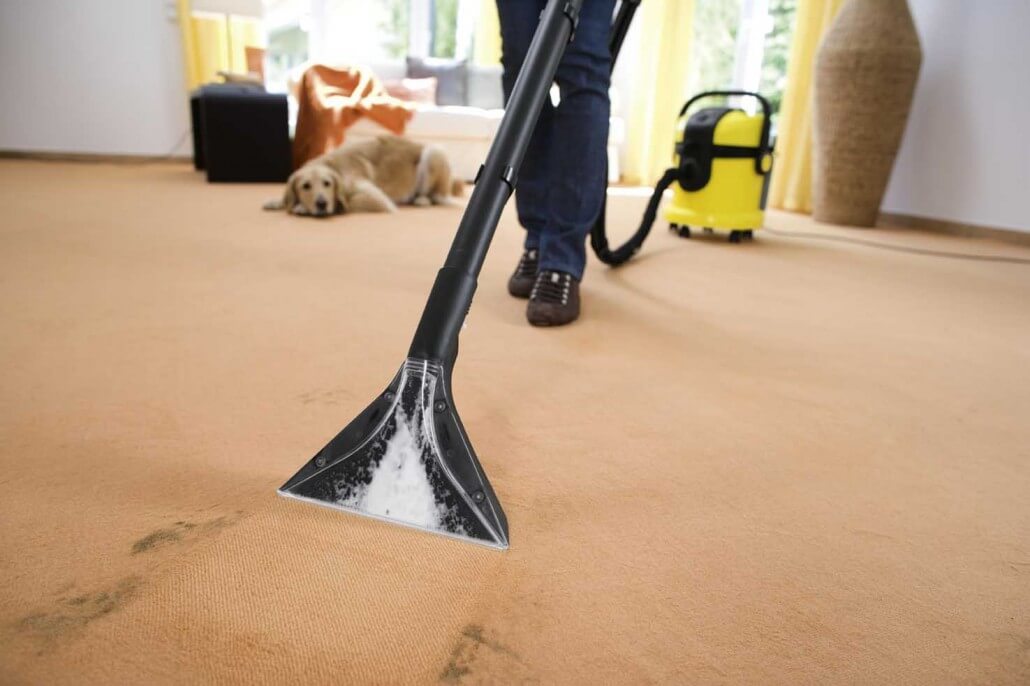 Pet Hair Vacuum Cleaner
For regular pet hair vacuum cleaning, you simply need to attach the turbo upholstery nozzle to our Karcher vacuum cleaner. This nozzle has a rotating air-driven brush which can easily remove pet hair and crumbs from the surface. It is perfect for cleaning pet hair from cushions, chairs, sofas, pillows, bed, etc.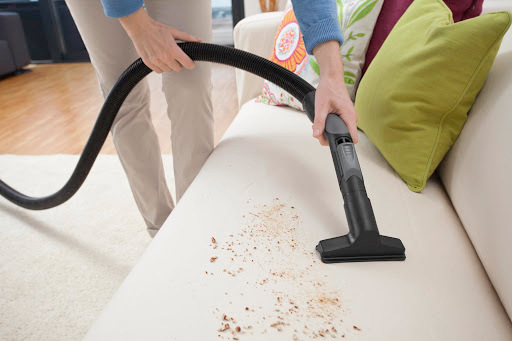 Best Vacuum Cleaner for Home with Newborns
It is tricky to find a suitable vacuum cleaner for home where there is a sensitive newborn baby around.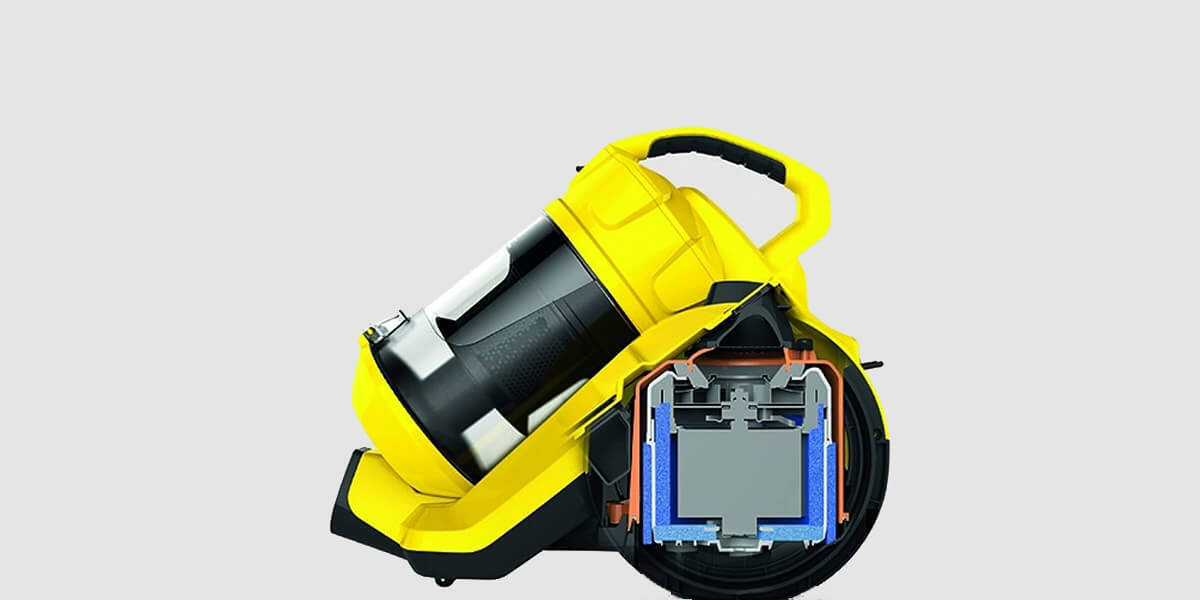 Low Noise Generation
For parents who do not wish to risk your baby's quality sleeping time, our bagless vacuum cleaner VC 3 is the best choice as it comes with low noise generation.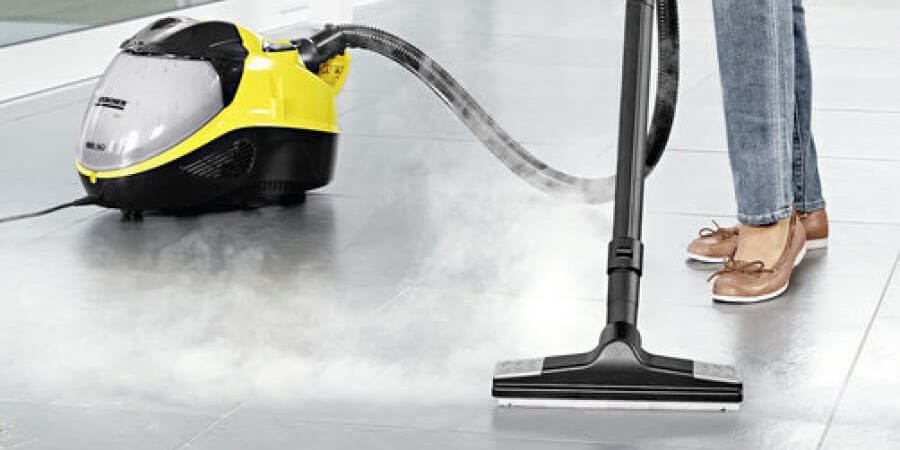 Kills 99.99% Bacteria without Chemical
To ensure a hygienic and a safe environment for your newborn, the steam vacuum cleaner SV 7 allows you to clean without the need to use chemicals. This keeps your home clean and secure for your baby.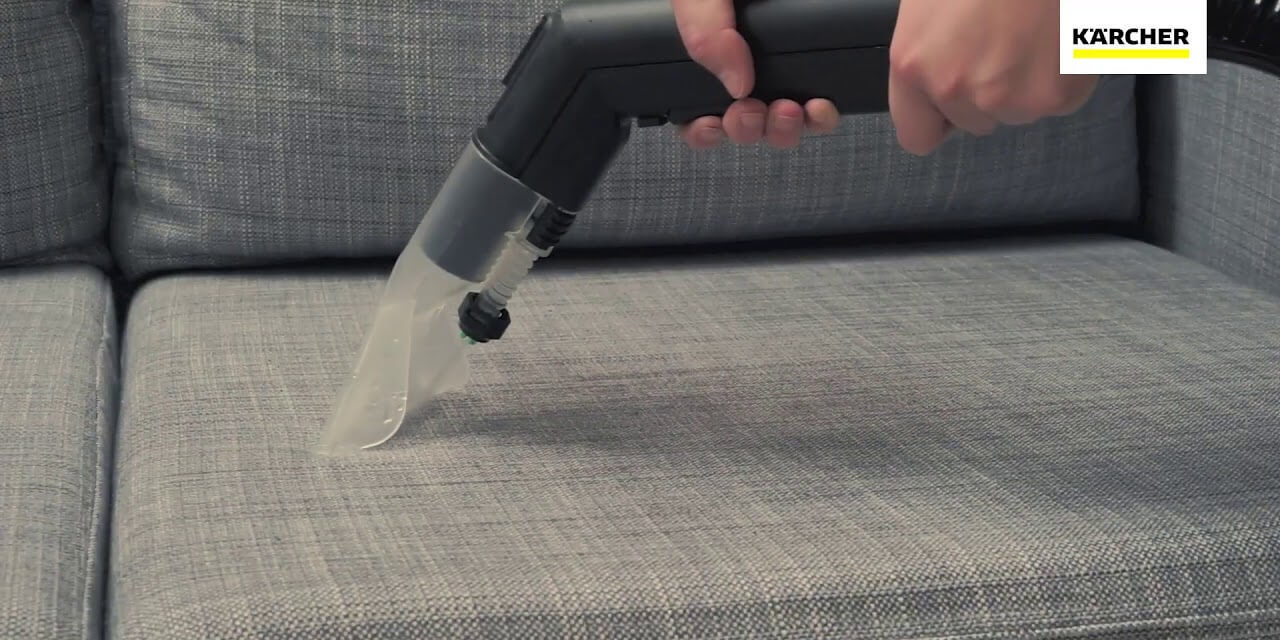 Sofa Deep Cleaning
To clean up your baby's mess (e.g. vomit, spills, urine, etc.), our spray extraction cleaner SE 4001 comes in handy. It is capable of cleaning sofa, mattresses and upholstered furniture.
Best Vacuum Cleaner for Home with Carpet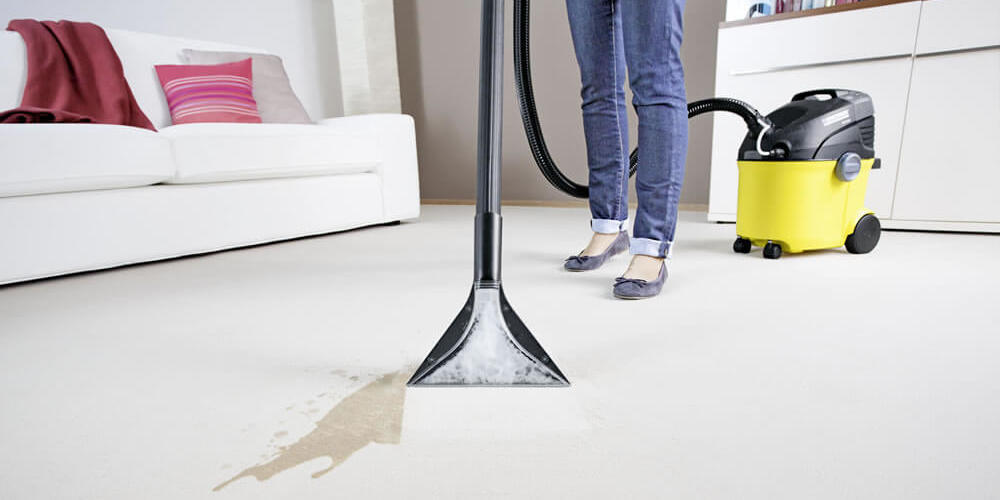 Carpet cleaners | Spray And Vacuum In One Step
Those that believe that one cannot have the best of both worlds must not have known about our carpet cleaner SE 4001. If you have a penchant for fully carpeted home space but are also aware of how high maintenance such set up would be, then this type of vacuum cleaner would be the best choice for you.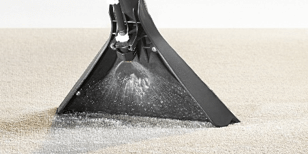 Water Spray Extraction Technology
The spray extraction technology that comes with this vacuum cleaner sprays water deep into fibres and then sucks it back up along with dissolved dirt. The nozzle technology then dries up the cleaned surface with just half the usual time. Cleaning the carpeted floor is no longer a dreaded chore with Karcher's
Best Car Vacuum Cleaner
Karcher's multipurpose vacuum cleaner is extremely versatile. Paired with our optional car vacuum cleaning kit, our multipurpose vacuum cleaner can be easily transformed into a powerful dry and wet car vacuum cleaner.
Once the right nozzle is attached to the suction hose, you can clean everything from foot mats to dashboards, car seats, upholstered surfaces, side pockets and car boots. Even hard-to-reach areas as well as delicate surfaces can be easily cleaned in no time.
If your car interior requires a thorough and deep fabric cleaning, you can also look into our SE 4001 spray extraction cleaner. It is the best car seat vacuum cleaner to get stains out of cloth car seats. By spraying cleaning detergents deep into the fibre and vacuuming in one step, this innovative technology cleans surfaces dry in half of the time.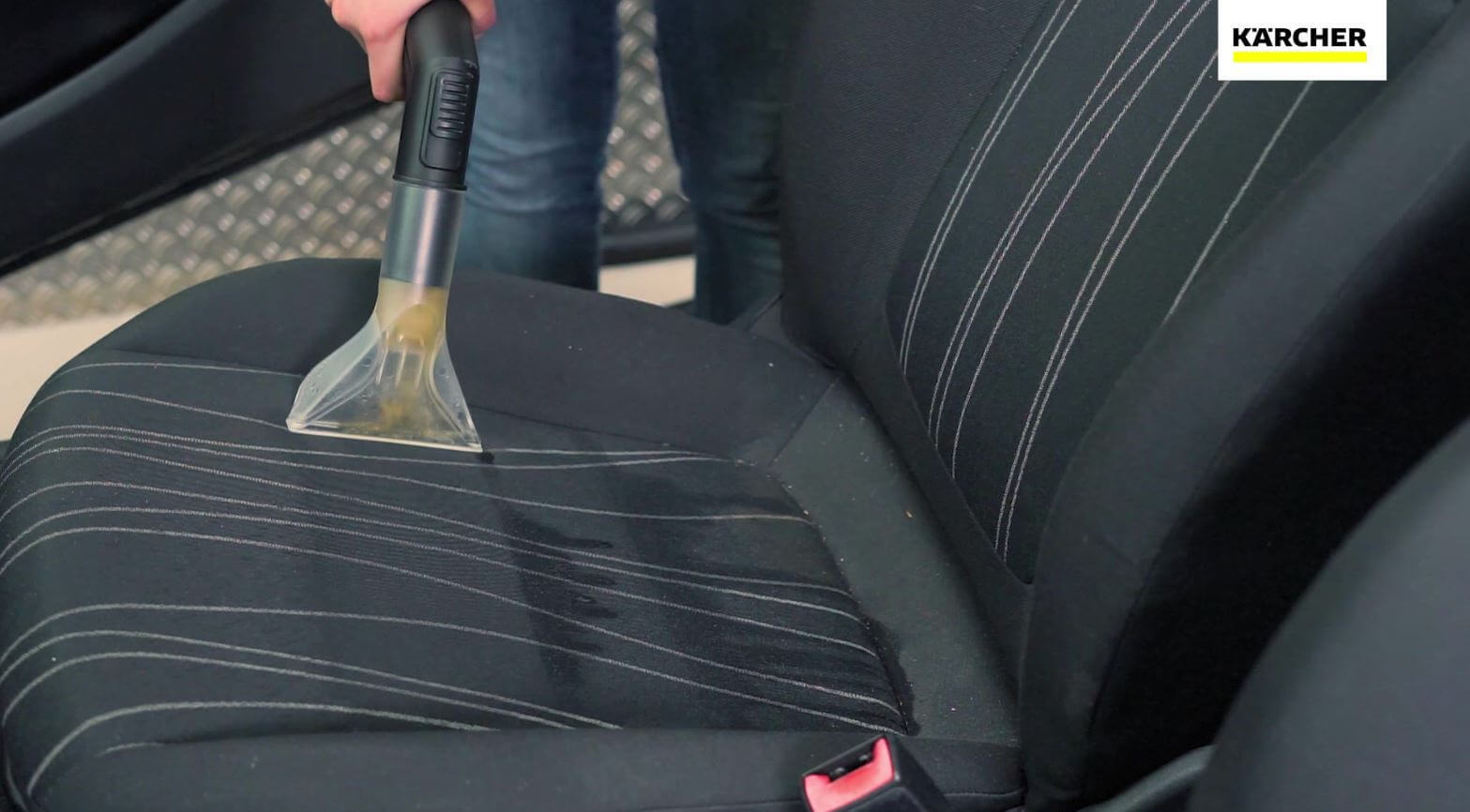 Best Wet & Dry Vacuum Cleaner for Home
If you don't want to purchase additional vacuum cleaners to cater to different cleaning tasks, you may want to invest in our multi-purpose vacuum cleaners. This vacuum cleaner is highly customisable and is capable of doing all kinds of cleaning task when paired with the right vacuum accessories.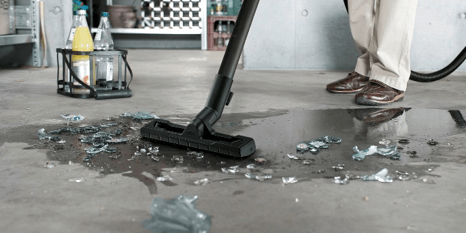 Wet and Dry Vacuum Cleaner
Whether dry or wet, coarse or fine, the Karcher multi-purpose vacuum cleaners remove all dirt – even large volumes of water.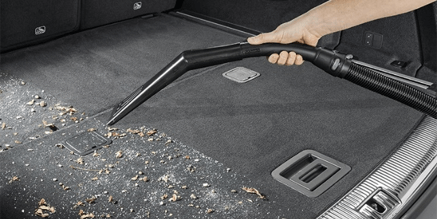 Car Vacuum Cleaner
For example, you can easily transform your vacuum cleaner to a car vacuum cleaner by attaching it to our optional car cleaning kit. For more information, kindly check out our article on car cleaning tips.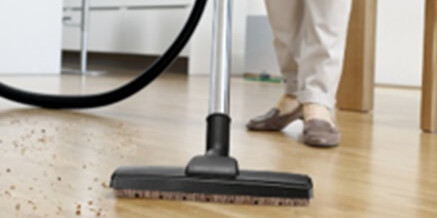 Scratch Prevention
If you connect the vacuum cleaner with a parquet nozzle, its soft bristles (made of horse hair) is great for cleaning parquet and other sensitive hard floor surfaces. You don't need to worry about accidentally scratching the floor.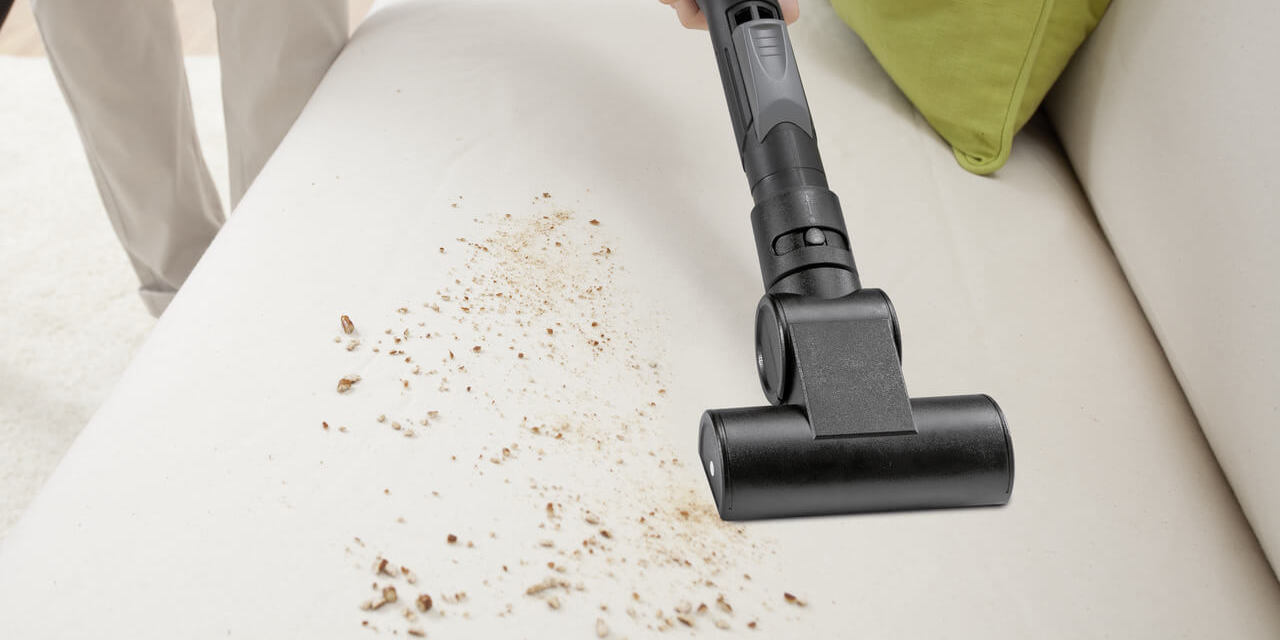 Turbo Upholstery Nozzle
If you connect the vacuum cleaner with a turbo upholstery nozzle, it provides an efficient and thorough vacuuming of dirt and pets hair from soft surfaces such as pillow, mattress, cushion etc with its rotating air-driven brush.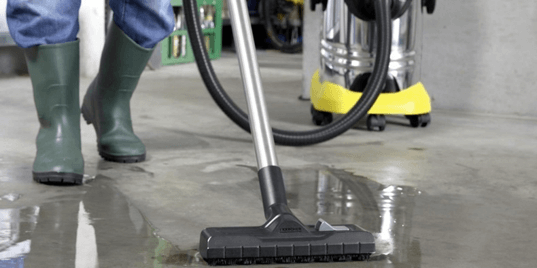 Powerful and Versatile
If you are looking for the best wet & dry vacuum cleaner for home that is powerful, versatile and energy efficient, WD 5 premium multipurpose vacuum cleaner is the top choice for you.
Other Vacuum Cleaner Features To Take Note
Never succumb to impulse purchase when it comes to looking for the best vacuum cleaner for home. Getting the most suitable vacuum cleaner that fits your cleaning needs is vital since getting the right tool for the right job can not only save you effort but also save time. As a general guide, here are 5 essential elements to take note of before you put your money down for a vacuum machine.
1. Check features
Features such as (a) suction power, (b) cord length, (c) weight and (d) battery type are essential to ensure positive user experience.
First, figure out the type of cleaning tasks in your household to help you identify the best vacuum cleaner for your home.
For example, if you are moving into a newly renovated household, you may want to look for a machine with (a) high suction power to suck up both fine and coarse renovation dirt;
If you have a high ceiling that accumulates dust and spider web easily, you might want to look for a vacuum cleaner that has (b) long cord length to reaching ceiling height (c) lightweight for you to clean ceiling without putting too much pressure on your arms or (d) cordless vacuum cleaners with rechargeable batteries if you have few electric plugs in between rooms.
2. Accessories available
Accessories come in handy to clean different surfaces and areas without having to spend a significant sum of money on another machine for a specific purpose. Get a vacuum machine that can clean different areas of your home just by attaching an external accessory to it.
3. HEPA filtration
HEPA technology filters allergenic pollen, fungal spores, bacteria and dust mite excrement efficiently, leaving your home clean and safe from harmful substances!
4. Storage
It would be best if you also took note of the size and weight of the vacuum cleaner you're purchasing so that it can easily fit it into your storeroom.
For example, if you own a studio apartment, you should get a vacuum cleaner with a compact design for easy storage.
Shop for Karcher Vacuum Cleaner Online or In-Store, Plus Try Before You Make a Purchase
In short, purchasing a vacuum cleaner is a commitment. There are many considerations you need to take into account before purchasing a vacuum cleaner.
Karcher, a German family-owned company that operates worldwide is known for its cleaning tools. You can easily find a vacuum cleaner that fits any of your cleaning requirements from the wide range of vacuum cleaner selections that we have to offer.
Come explore the best vacuum cleaner in Malaysia at the nearest Karcher store today!