Steam cleaning: Hygienic cleanliness without chemicals
Steam cleaners remove even stubborn dirt quickly and easily – and without any chemicals at all. They ensure cleanliness throughout the home in the most natural way, making them a real alternative to conventional methods of cleaning. Whether in the bathroom, the kitchen or the living room, they can be put to a wide variety of uses. What could be more natural than using the power of steam for big and small cleaning jobs around the house?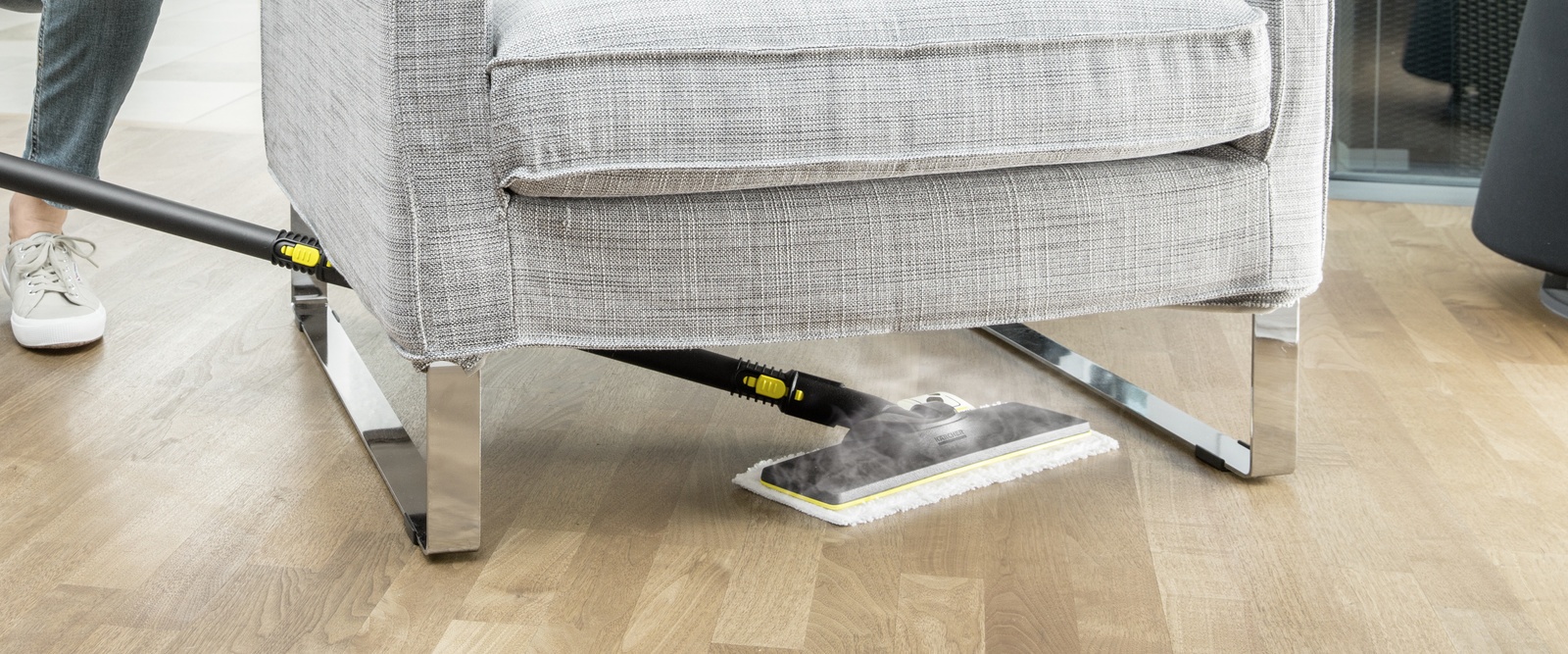 Cleaning with steam works so well because...
The secret behind steam cleaning lies in combining a jet of steam with a high temperature. A steam cleaner basically functions like a pressure cooker: Water is heated in the steam cleaner's self-contained tank until it comes to the boil and produces steam. This steam is then released by the steam gun in measured quantities. The higher the steam pressure, the faster the steam is released – and consequently the better its cleaning power. Stubborn and greasy dirt is dissolved and removed in a matter of seconds. Even hard-to-reach areas can be cleaned much more easily, resulting in a deeper clean – all without using any chemicals.
Another advantage is that the generation of steam demineralises the water, so the steam does not leave any lime residue or streaks behind.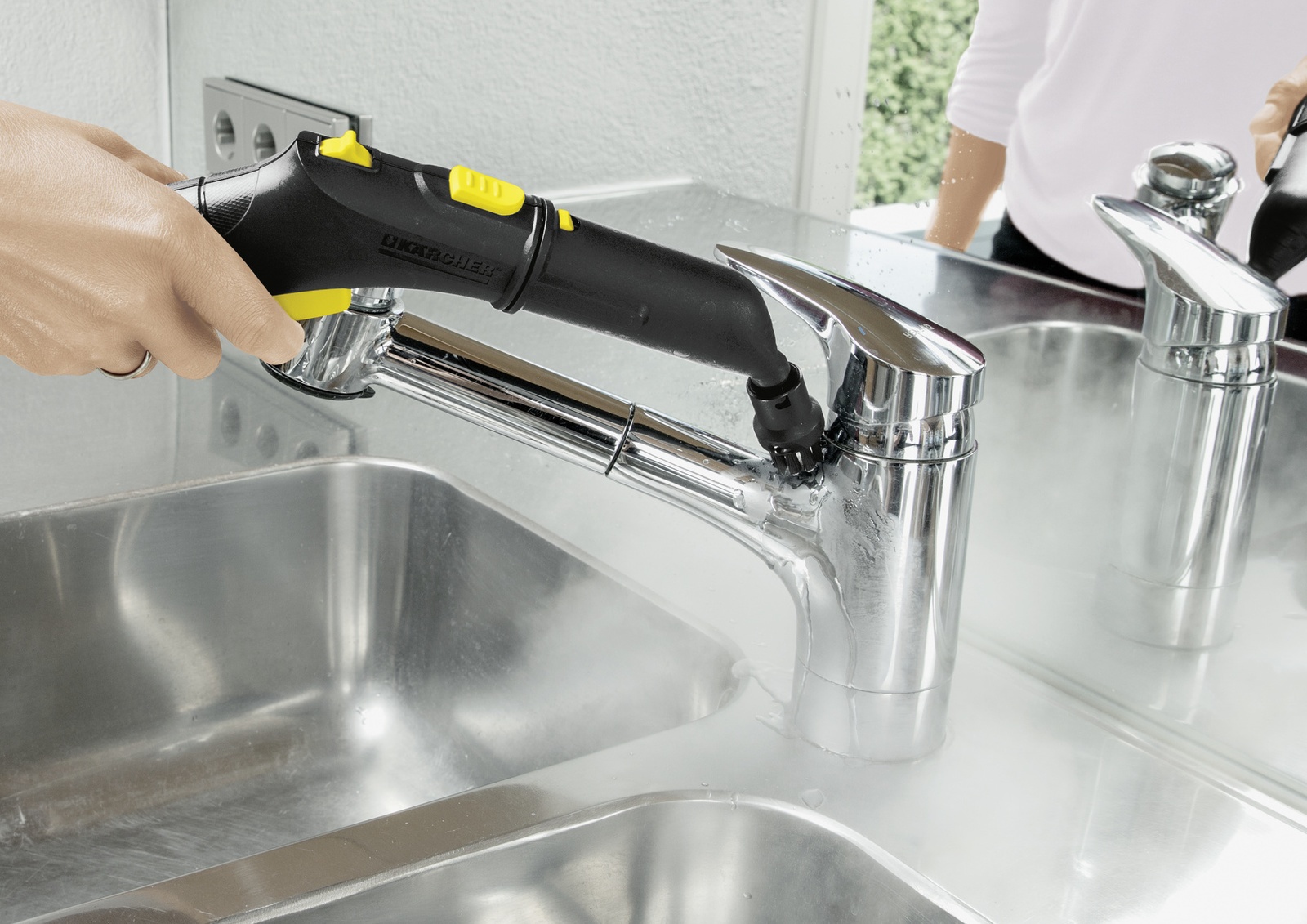 Seven good reasons for cleaning with steam:
Cleaning with steam is environmentally friendly – no detergents, low water consumption

Cleaning with steam is hygienic – also in difficult to reach areas

Cleaning with steam is easy – no scrubbing or polishing

Cleaning with steam is healthier – no detergents

Cleaning with steam is versatile – it can be used for cleaning kitchens, bathrooms or windows, as well as for ironing and fabric care

Cleaning with steam saves time – speeds up cleaning

Cleaning with steam is economical – since detergent is not required
Ideal for children and allergy sufferers
Unlike cleaning solutions, steam condensate does not leave any potentially allergenic residues behind on the cleaned surface, which makes cleaning with steam ideal for sensitive individuals in particular. Moreover, steam cleaners remove 99.99% of all common household bacteria on hard surfaces. This is particularly important for small children, who like to put items in their mouth. Accidents as a result of using the wrong detergent, skin irritations and other health hazards caused by cleaning substances are no longer an issue with steam either.
Allergy sufferers can breathe a sigh of relief too: Steam binds dirt to prevent allergens (like house dust mites and mite excrement) from being dispersed, which noticeably improves the air in the room as well. And last but not least, cleaning with steam requires considerably less effort.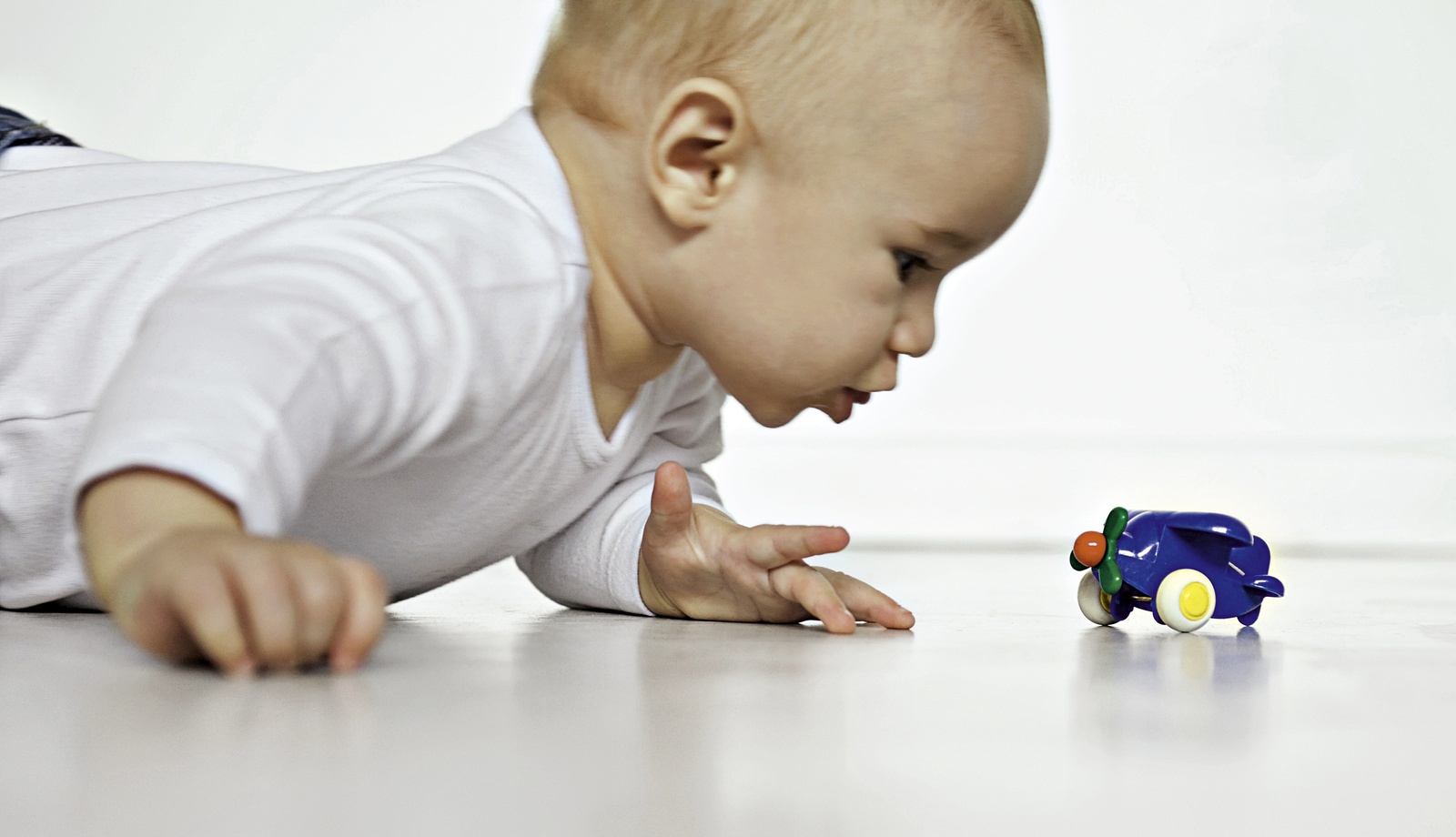 Areas of application: One device for everything
Floor cleaning with steam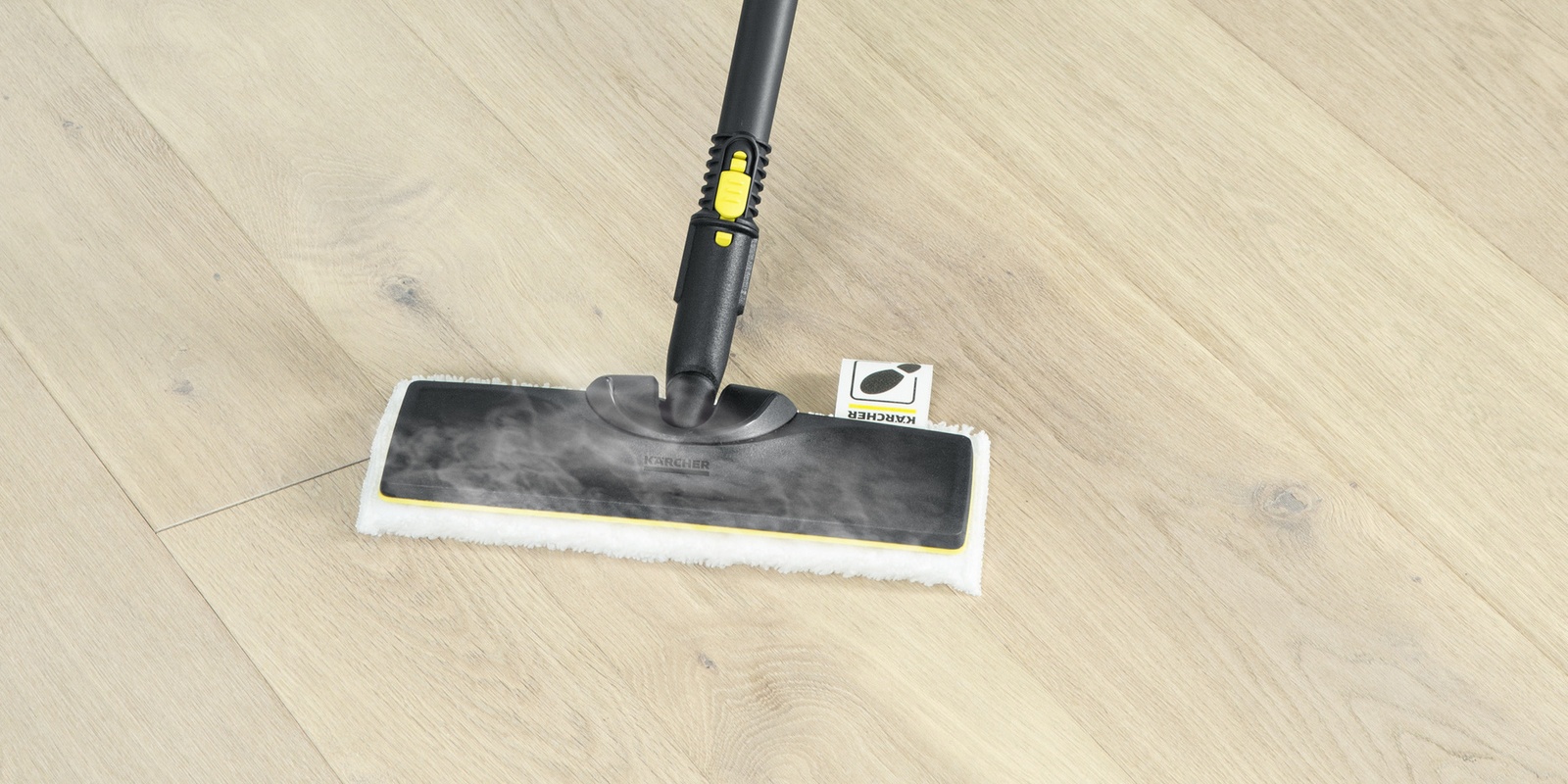 Cleaning laminate and parquet floors
Remove any dust on the laminate or parquet floor with a vacuum cleaner
Limit the steam flow to the lowest setting, so that as little steam as possible gets onto the floor covering
Release the steam and move the floor nozzle quickly from side to side
Do not release steam continuously and only use the amount needed to remove any dirt
Make sure not to create any puddles
The residual moisture will dry without leaving streaks behind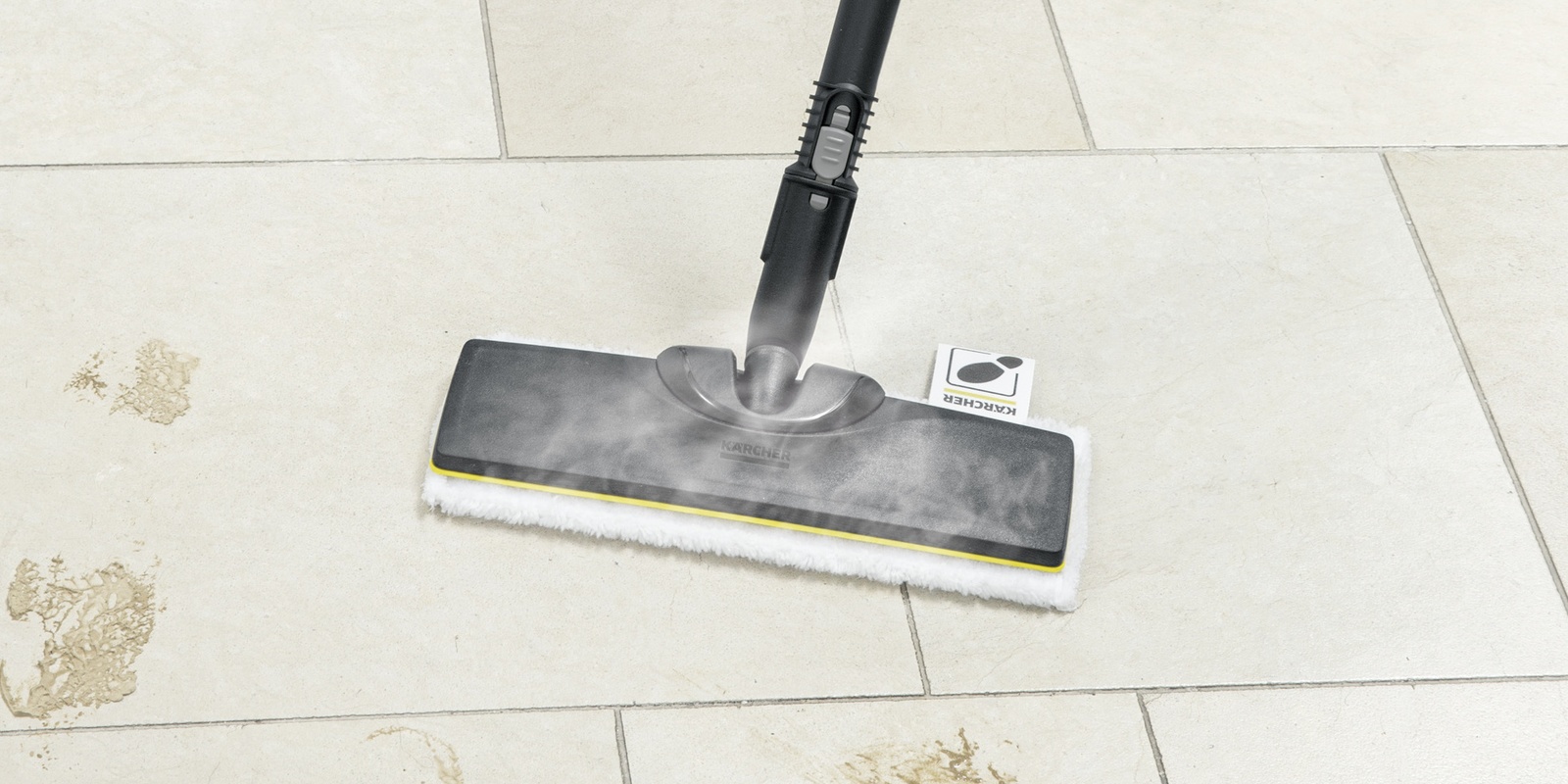 Cleaning ceramic and fine stoneware tiles
Attach a cloth to the floor nozzle to clean tiled floors
Using microfibre covers for fine stone is recommended as the fine fibres are ideal for getting into the microporous structure
Move the floor nozzle from side to side quickly in overlapping strips when steam is released
Only use the amount of steam needed to remove any dirt
To clean the joints, move the floor nozzle up and down and from side to side (in the shape of a cross)
Make sure to change the dirty cloths as needed
Good to know
Add warm water to the water tank to reduce your device's heat-up time. Rinse the water tank with fresh water after every third use to remove any limescale deposits.
Steps for descaling: Mix water with descaling powder to create a solution. Please observe the dosing information on the packaging when doing so. Pour the solution into the water tank and leave it to work for at least eight hours, or preferably over night. Then fully drain the descaling solution and rinse the tank with cold water two to three times to remove all residues.
You may also be interested in: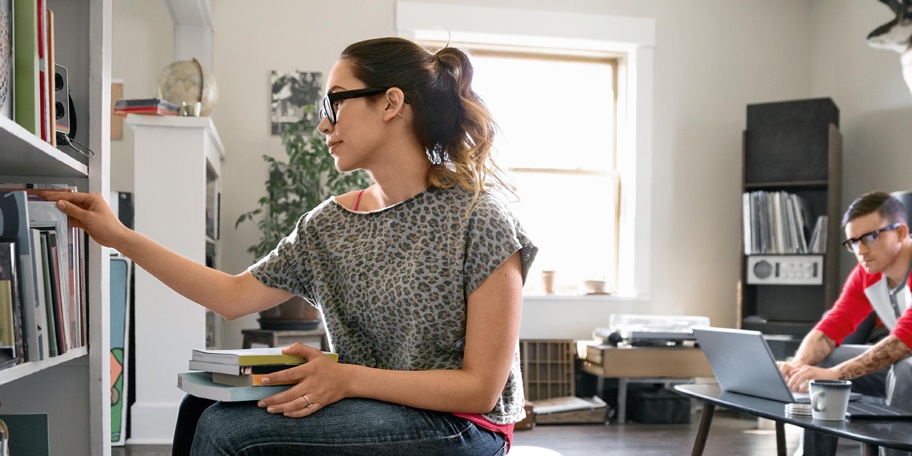 Tips to Avoid Dust and Dirt in Your Home
It's something we're all too familiar with: You've just rid your house of dust, and there's another grey layer of it on your furniture and floors. It's no wonder that we don't like doing these household tasks. Here are some tips for keeping on top of the dirt.
> read on