Kärcher
Suction ring 43 cm/17"
40712230
https://www.kaercher.com/my/accessory/suction-ring-43-cm-17-40712230.html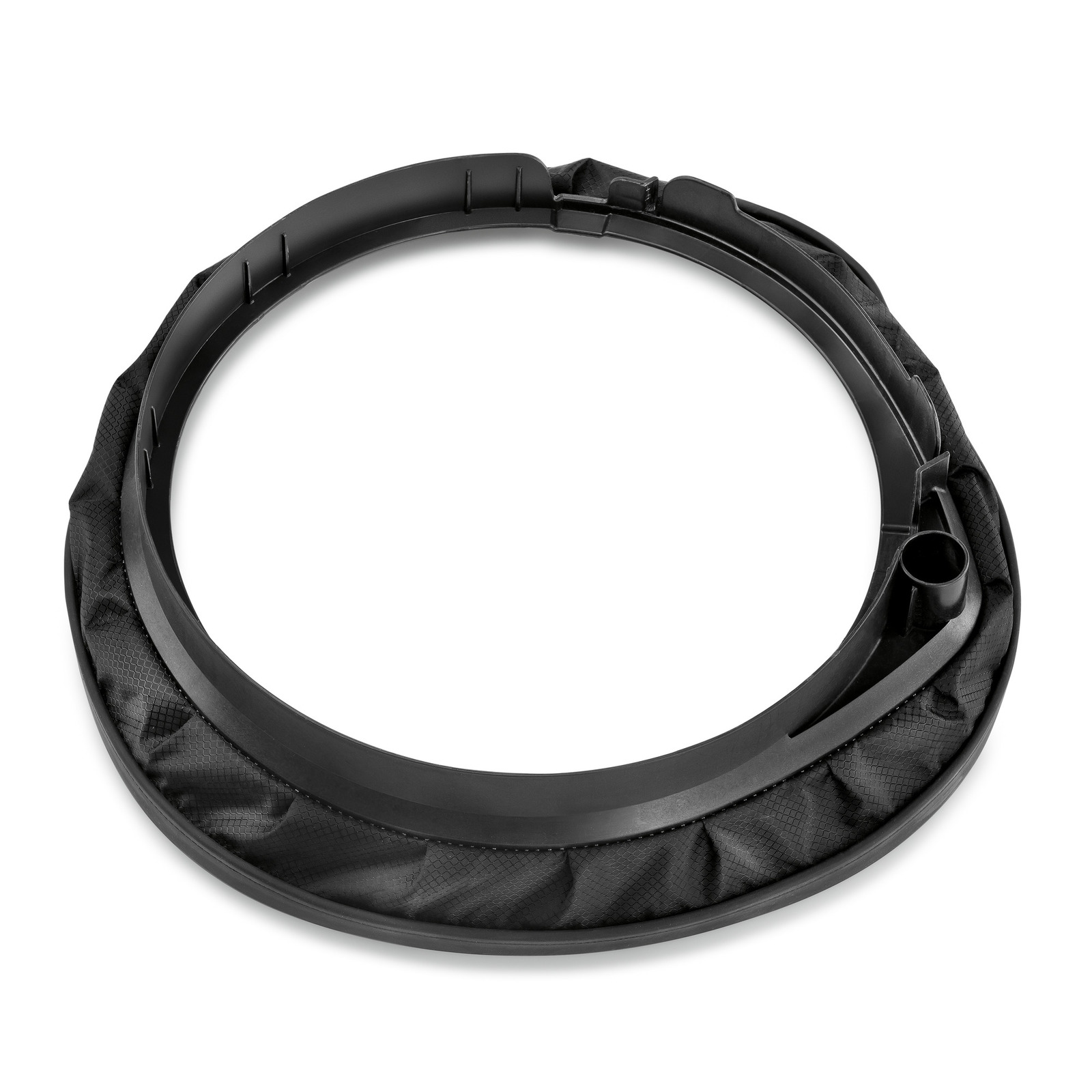 Reduces dust development when sanding, crystallising, polishing or cleaning. The ring is used in conjunction with a wet and dry vacuum cleaner or a suction unit. The suction ring fits on single-disc machines with a diameter of 17"/43 cm and the models BDS 43/180 C or BDS 43/xxx C Adv in combination with external wet and dry vacuum cleaners. For models with the "Adv" prefix, the ring can be connected to the suction unit. H class antistatic safety vacuum cleaners with additional socket for hand-held grinder are ideal for sanding parquet floors. These vacuum cleaners also reliably vacuum health-endangering wood dust. A DN 32 reduction piece is required for DN 35 vacuum cleaners.
Features and benefits
Safer all-round protection

Follows any unevenness in the floor
Reliable reduction of the dust impact
Connection of the vacuum on the rear of the device

Versatile

Cleaning or polishing
Sanding parquet
Crystallising

Systematic vacuuming

Perfectly tailored to the suction unit
Fits wet/dry vacuum cleaners with DN32