Kärcher
BP 4 Garden Set
16453520
https://www.kaercher.com/my/discontinued-machines/bp-4-garden-set-16453520.html
The BP 4 Garden Set includes a suction hose set so that the durable and powerful garden pump with installed thermostat can be put to immediate use when watering the garden.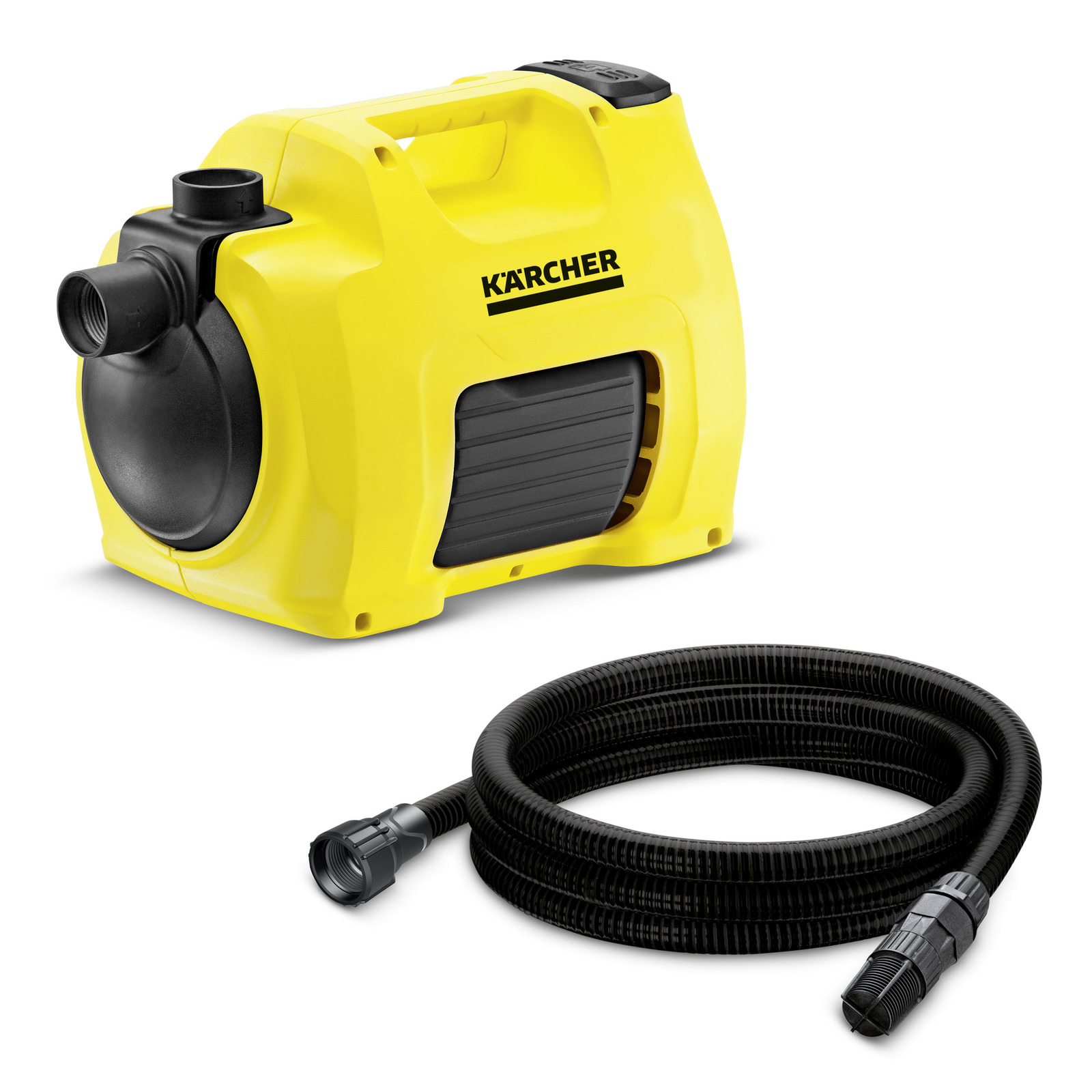 Garden pump BP 4 Garden Set
Unfortunately, the desired product is not part of our current product range anymore. Accessories, cleaning products and operating instructions are still available.
Water pump supplier Malaysia
As one of the main water pump suppliers in Malaysia, Kärcher Booster Pumps offer a solution for every application. If you want a pump solely for watering the garden, the BP 4 Garden Set with installed thermostat is an ideal place to start. It comes with a suction hose set so that the high-power BP garden model can put to immediate use when watering the garden and easily accommodate for sprinklers. The irrigation pumps in the BP Home & Garden range switch on and off automatically depending on the amount of water required. They are equally well suited for garden and household use – for example for suppling washing machines or toilet flush systems. The constant operating pressure of the pumps also make them reliable for watering your garden. Kärcher is the water pump supplier in Malaysia which encourages to use low-cost water from alternative sources, such as wells, groundwater and springs can be used perfectly well in the washing machine, to flush the toilet and to water the garden. The result: a reliable processed water supply – and a clear conscience. The BP 4 Garden set can be connected without tools, thanks to the optimised connection adapters. The integrated thermal protection protects the pump from overheating and ensures long lifetime.