Kärcher
K 55 Plus
12585090
https://www.kaercher.com/my/discontinued-machines/k-55-plus-12585090.html
Ideal for intermediate cleaning on all types of floor coverings, particularly carpets: the Kärcher K 55 Plus cordless electric broom. With pet hair brush, detachable roller brush and removable battery.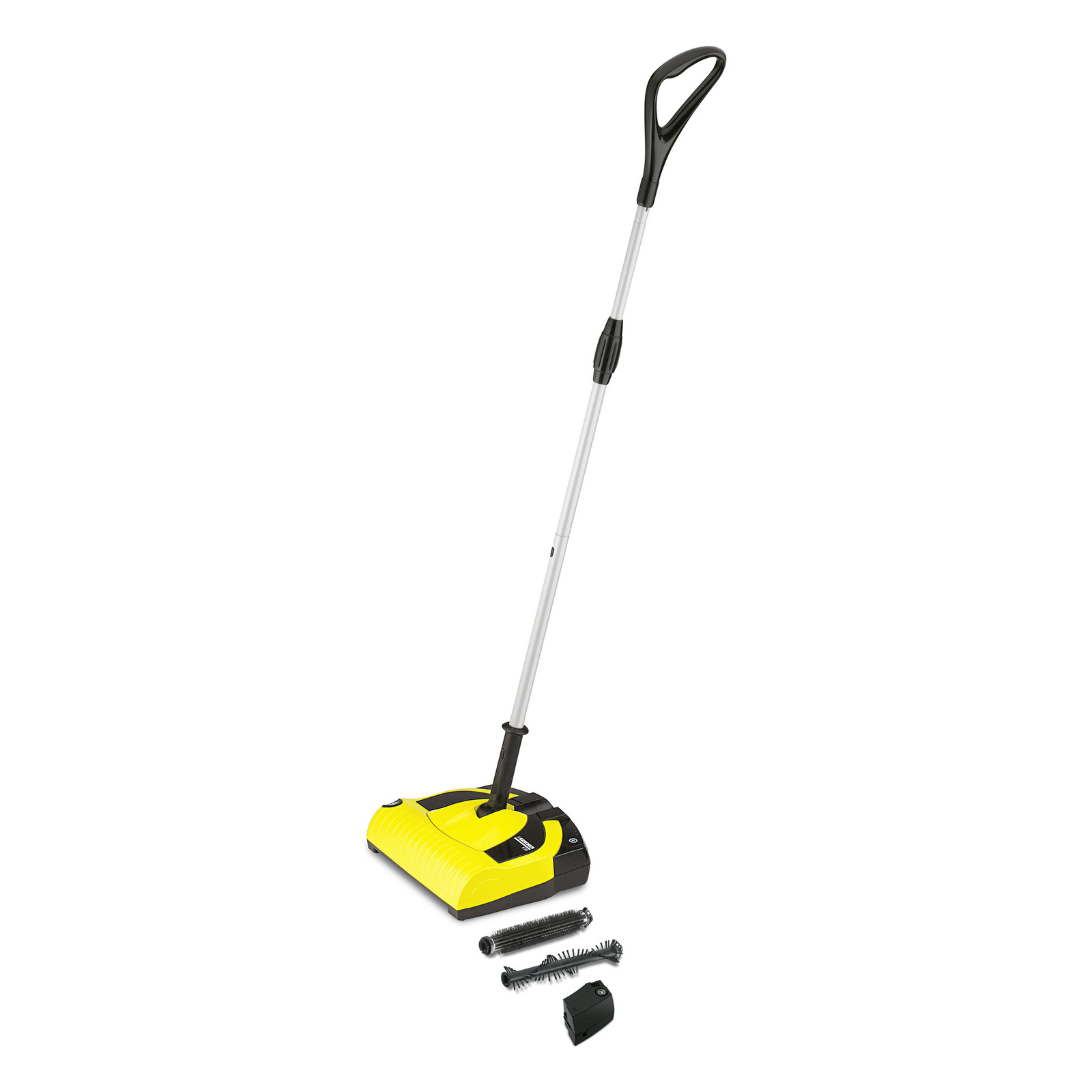 Cordless electric broom K 55 Plus
Unfortunately, the desired product is not part of our current product range anymore. Accessories, cleaning products and operating instructions are still available.
Switch to the current product range.
Quality cleaning equipment
Kärcher has constantly striving to offer quality cleaning equipment for people. Kärcher K 55 Plus electric broom is ideal for quick clean-ups on carpets, laminate or tiles whenever a vacuum cleaner is too complicated or a broom is too inconvenient. Kärcher K 55 Plus electric broom comes with a streamlined design that makes it quite easy to put away in a spare corner of the living space. The sleek profile of this cleaning appliance also gives it a lighter weight compared to a full-sized machine. Kärcher K 55 Plus operates on batteries, enabling use in areas where a corded vacuum cleaner is unable to clean. Kärcher K 55 Plus electric broom can easily clean different floorings from carpets to hardwood. It proves to be the perfect choice as high quality cleaning equipment when you only need to clean up of light debris. Its light weight is ideal for people with limited strength. Moreover, Kärcher K 55 Plus is equipped with a removable dust collection canister which is reliably easy to empty. The battery powered roller brush removes the dirt in a flash without cumbersome power cables. Furthermore, Kärcher K 55 Plus electric broom also comes with a wall bracket for easy storage and saves space. The innovative brush replacement technology allows fast and easy removing the brush hygienically at the push of a button for brush cleaning and replacement. Kärcher K 55 Plus electric broom offers a special pet hair brush for removal of pet hair on all floor coverings, particularly carpets.