Wet and dry vacuum cleaner WD 2 Plus V-12/4/18/C
Equipped with blower function and single-piece cartridge filter: The wet and dry vacuum cleaner WD 2 Plus V-12/4/18/C has a 12 l plastic container, 4 m cable and 1.8 m suction hose.
The WD 2 Plus V-12/4/18/C impresses with its compact design and is super-powerful and energy-efficient – and with power consumption of only 1000 W. The machine achieves top cleaning results for dry, wet, fine and coarse dirt. The wet and dry vacuum cleaner has a robust and impact-resistant 12 litre plastic container, 4 metre cable, as well as 1.8 metre long suction hose with straight handle, Clips floor nozzle and fleece filter bag. The single-piece cartridge filter allows dry and wet dirt to be vacuumed without filter replacement and can be installed on the filter basket by turning clockwise. The vacuum cleaner also has a practical blower function, which can be used in places where vacuuming is difficult. The storage area on the machine head is used for the safe storage of tool and small parts. Tubes and floor nozzles can also be quickly and conveniently parked in the park position on the bumper. On top of this, the machine boasts space-saving storage, simple accessory storage, the "Pull & Push" locking system and an ergonomically shaped carrying handle for comfortable transport.
Features and benefits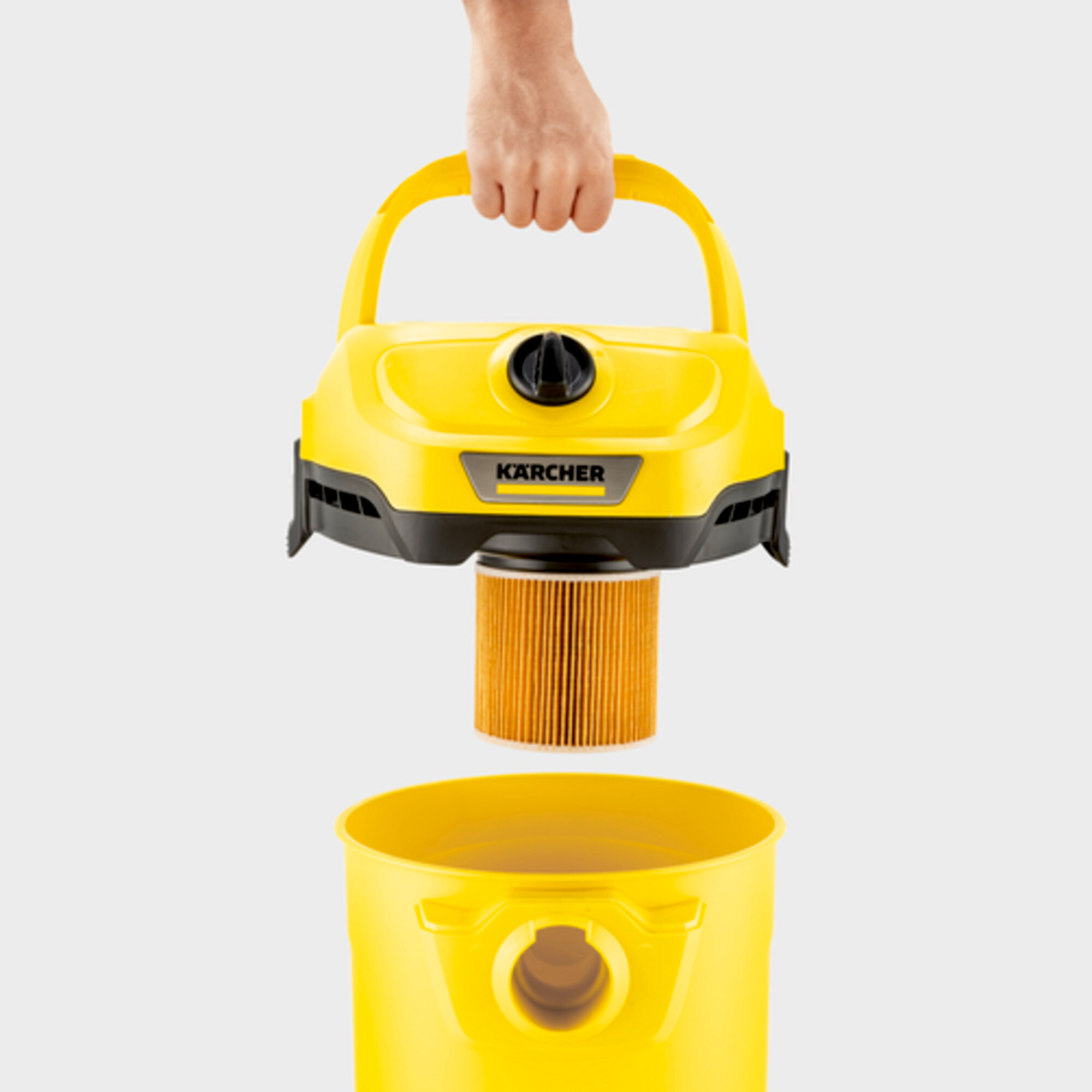 Single-part cartridge filter
For wet and dry vacuuming without additional filter replacement. Simple installation and removal of filter by turning without additional locking part.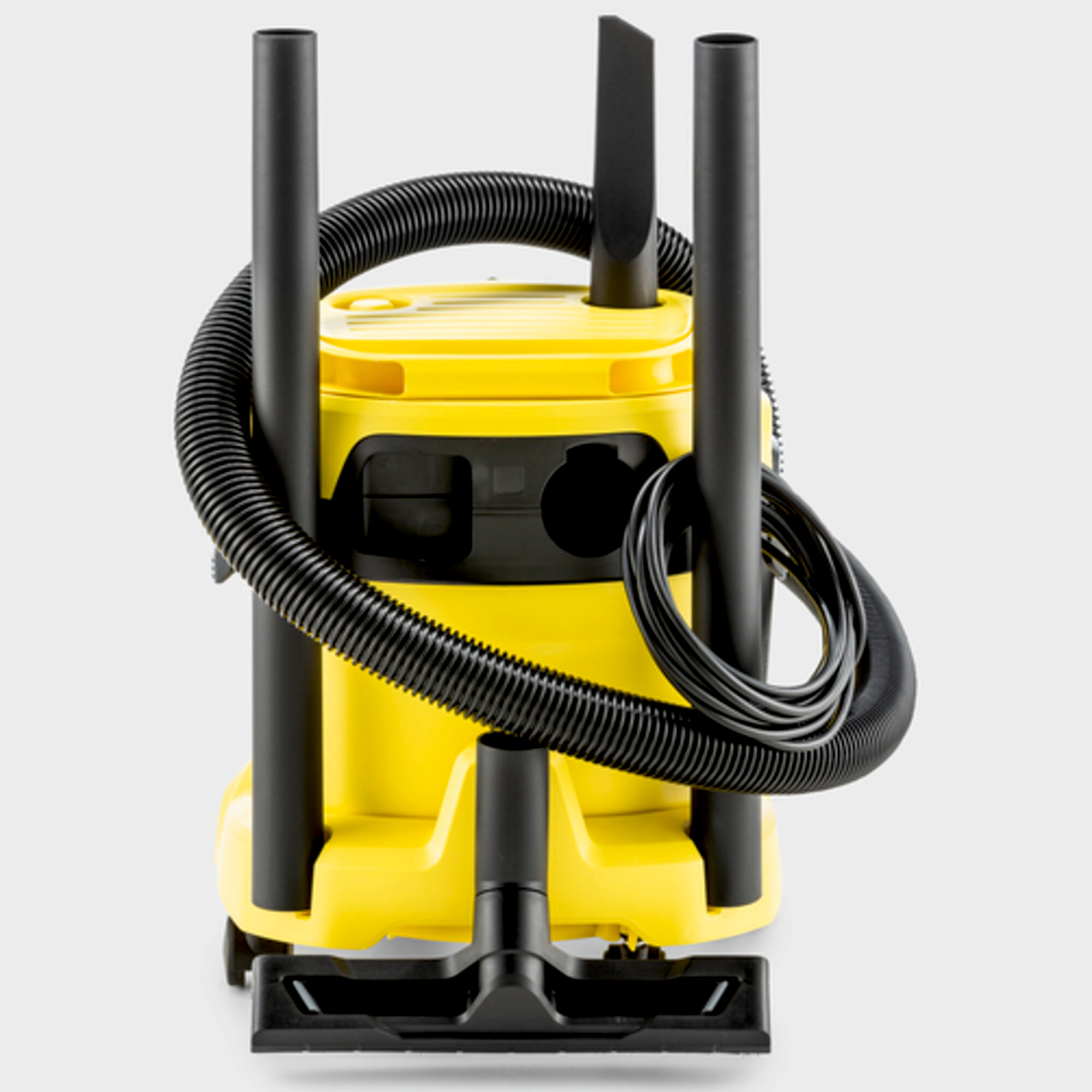 Practical accessory storage
Space-saving, secure and easily accessible accessories storage. Compact device storage.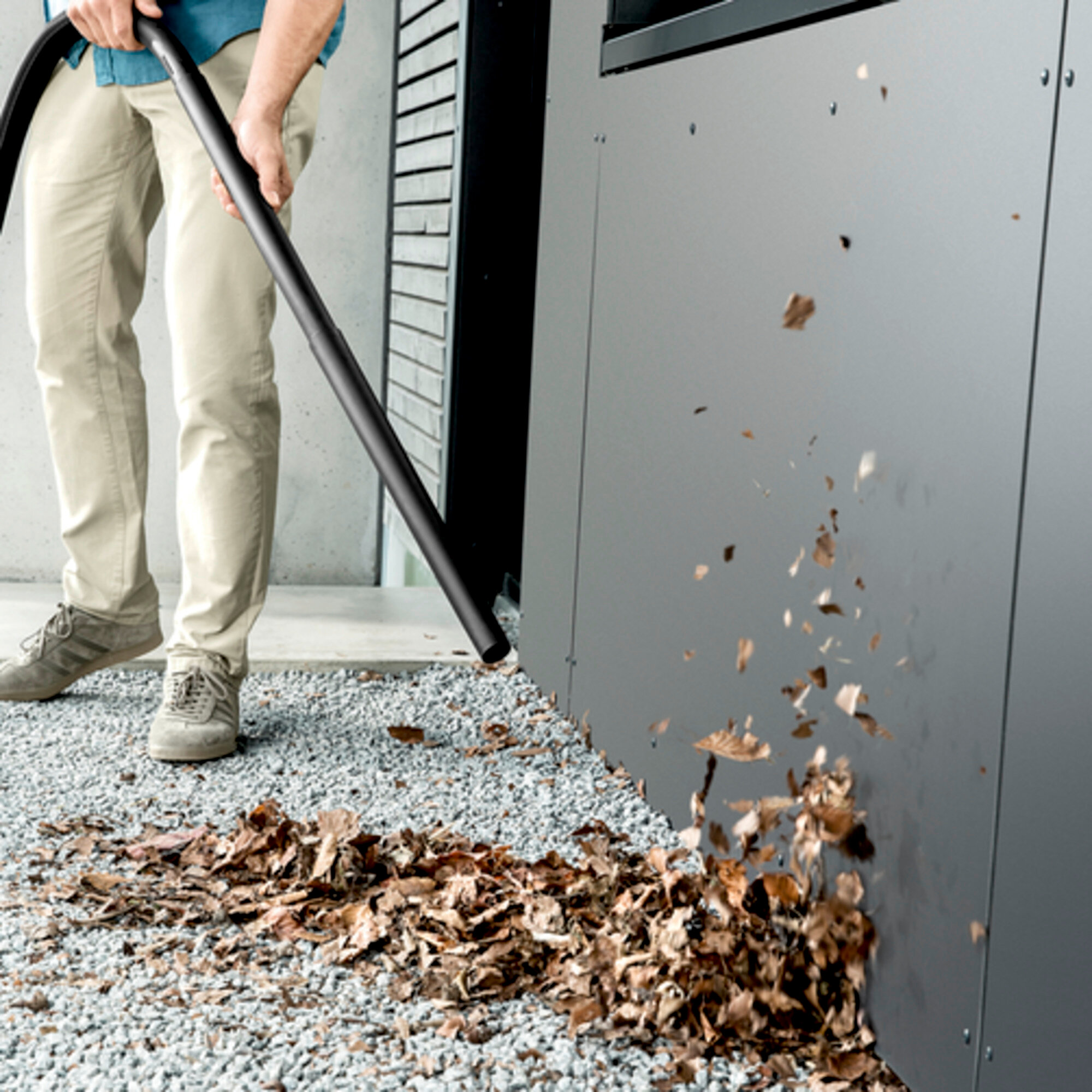 Practical blower function
Where vacuuming is not possible, the practical blower function can be used. Effortless dirt removal, e.g. from a gravel bed.
Fleece filter bag
Triple-layered, extremely tear-resistant fleece material.
For longer lasting suction power and high dust retention capacity.
Storage shelf
For the safe storage of tool and small parts such as screws or nails.
Practical parking position
Quick and easy intermediate parking of suction tube and floor nozzle during working interruptions.
Intermediate parking of the handle on the device head
Quick parking of the handle on the machine head for stoppages and interruptions.
The device, suction hose and floor nozzle are optimally coordinated
For the best cleaning results – whether dry, wet, fine or coarse dirt.
For maximum vacuuming convenience and flexibility.
"Pull & Push" locking system
For quick, easy and safe opening and closing of the container.
Ergonomically shaped carrying handle
Device is easy and convenient to transport.
Specifications
Technical data
Energy use (W)
1000
Container capacity (l)
12
Container material
Plastic
Colour
Device head yellow Device bumper yellow Container yellow
Power cable (m)
4
Standard accessory ID (mm)
35
Supply voltage (V/

Hz

)
220 - 240 / 50 - 60
Weight without accessories (kg)
4.3
Weight incl. packaging (kg)
6.2
Dimensions (L x W x H) (mm)
349 x 328 x 378
Equipment
Suction hose: 1.8 m, with straight handle, Plastic
Suction tubes: 2 piece(s), 0.5 m, 35 mm, Plastic
Wet and dry floor nozzle: clips
Crevice nozzle
Fleece filter bag: 1 piece(s)
Cartridge filter: one-piece
Rotary switch (on/off)
Blower function
Intermediate parking position of the handle on the device head
Additional accessory storage on the device head
Storage space for small parts
Folding carrying handle
Parking position
Accessory storage on the device
Sturdy bumper
Swivel castors: 4 piece(s)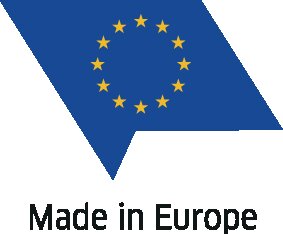 Application areas
Outdoor areas, patios and gardens
Interior car cleaning
Garage
Cellar
Low water volumes
Entrance area
Hobby room
Find parts
Find parts & diagrams for your Kärcher cleaning equipment. Select "Find Parts" to begin your search or contact your authorized Kärcher dealer or retailer.