Don't get left in the dust
Don't let your lungs be the filter.
Dust makes us ill
Our lungs simply aren't built to deal with fine dust, let alone large volumes of it. And it's those large volumes that can be extremely dangerous – they are the reason why chronic lung disease is one of the most frequent health problems recorded. Treatment costs total several billion euros. How much is your health worth to you?
What kind of dust are you breathing?
Quartz and asbestos dust


are especially dangerous as they are carcinogenic.



Toxic or carcinogenic dust


from lead, cadmium, vanadium or manganese does not just damage your lungs, it also affects other organs like your liver and spleen. This kind of dust is created during welding work, among other tasks.



Wood dust


(such as oak and beech dust) can cause nasal cancer in the long term.



Allergenic dust


usually has a plant or animal origin and occurs during cleaning work in or on buildings that are contaminated by bird droppings, for example. Mould spores or microorganisms can also cause allergic reactions.



Fibrinogenic dust


causes scar tissue to form and progressively changes the composition of your lung tissue after frequent exposure over longer periods. Pneumoconiosis, also know as black lung, caused by quartz and asbestos is one of the most prevalent recognised occupational diseases.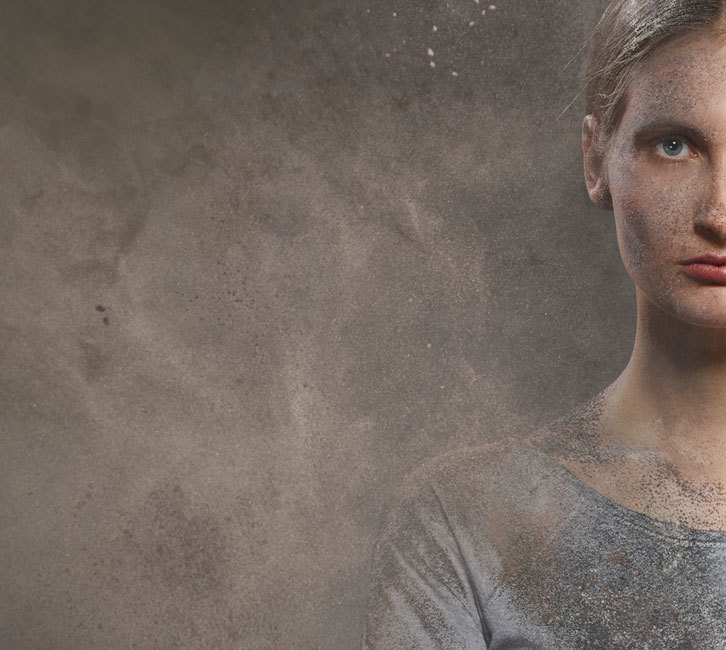 Dust classes
EN 60335-2-69 / IEC 60335-2-69
Dust class
L
Max. permeation degree
≤ 1.0 %
Suitable for
Dust with OEL values > 1 mg/m³
Application
---
Dust class
M
Max. permeation degree
< 0.1 %
Suitable for
Dust with OEL values ≥ 0.1 mg/m³
Wood dust up to max. 1200 W/50 l
Application
Wood dust (beech, oak)
Paint dust particles
Ceramic dusts
Plastic dusts
---
Dust class
H
Max. permeation degree
< 0.005 %
Suitable for
Dust with OEL values < 0.1 mg/m³
Carcinogenic dust (Section 35 GEStoffV [Ordinance on Hazardous Substances])
Pathogenic dust
Application
Carcinogenic dust (lead, coal, cobalt, nickel, tar, copper, cadmium, etc.)
Mould, bacteria
Germs
Formaldehyde
---
Dust class
Special requirement asbestos*
Max. permeation degree
< 0.005 %
Suitable for
Application
Asbestos dust from night storage heaters or firewalls
---
Dust class
Explosive dusts (ATEX Zone 22)
Max. permeation degree
Like dust class L, M or H with special requirements
Suitable for
Dusts of dust explosion classes in Zone 22
Application
Paper dust
Flour dust
Metal dust (e.g. aluminium)
---
Prevention is always the best protection
Dust that isn't created in the first place cannot endanger anyone. There are many different ways to prevent dust forming. And if we cannot prevent dust, we can still bind it, vacuum it or block it from entering our lungs with protective clothing and dust masks.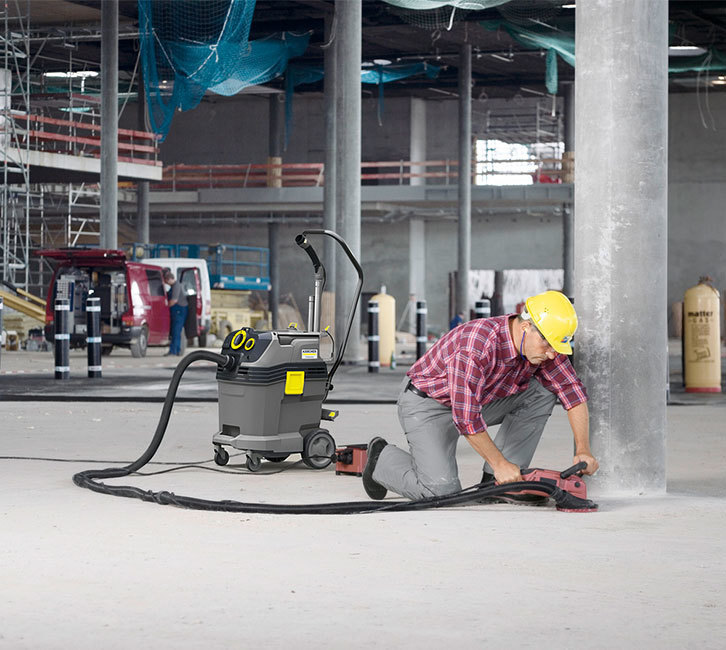 What you can do to avoid dust:
Vacuum dust as soon as it is formed.
Many power tools have a port for connecting a vacuum cleaner. Vacuum cleaners with connector sockets turn on automatically when the connected power tool starts up. Always use a suitable filter.


Choose low-dust working methods, e.g. wet or damp operation.


Bind dust with water, e.g. during demolition work and grinding work outdoors.


Use low-dust products, e.g. mortar pellets, ready-mixed concrete and plaster.


Avoid stirring up dust unnecessarily. Instead of dry sweeping and using blowers, employ vacuum cleaners and vacuum sweepers.


Arrange and take advantage of occupational health screenings.


Regularly clean workstations, ventilate work rooms sufficiently, keep work clothes clean.


Remove waste immediately and without creating dust.


Check the vacuum cleaner's suction performance regularly. Clean or replace the filter as needed. Use vacuum cleaners with automatic filter cleaning for a constantly high suction power.


Wear protective clothing and dust masks. While used as a matter of course for particularly dusty tasks, you should always wear a suitable dust mask at the very least, even when the dust impact is less severe.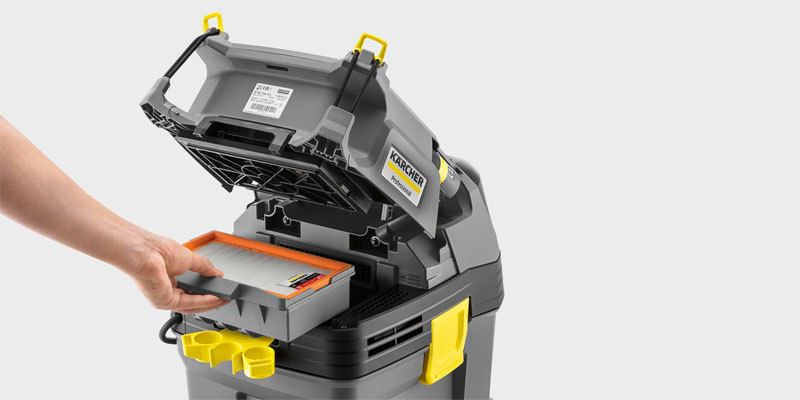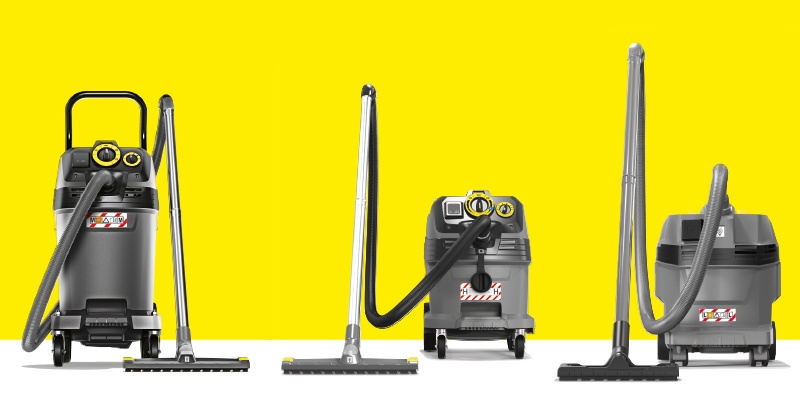 * Obligatory for Germany in accordance with TRGS 519.