Kärcher - Clean desert adventure
After the great success of Kärcher cleaning centers at the last seven Dakar Rallies, the cleaning specialist will be an official supplier to the rally in 2019, too. Global market leader Kärcher will ensure that vehicles are kept clean by a 4x4 cleaning truck solution with extra powerful professional pressure washers.
Kärcher 4x4 cleaning truck solution for Dakar 2019
Instead of running our great and traditional Cleaning Centers in 2 or 3 cities, we will be cleaning in every stage with our brand new 4x4 Cleaning Center. This unit is mounted on a truck with 8 diesel powered pressure washers.
From January 4th until the 6th we will be present at the Dakar Fair in the city of Lima. After that, the adventure begins with a team of 4 that will clean competitor vehicles until January 17th when the rally finishes back in Lima.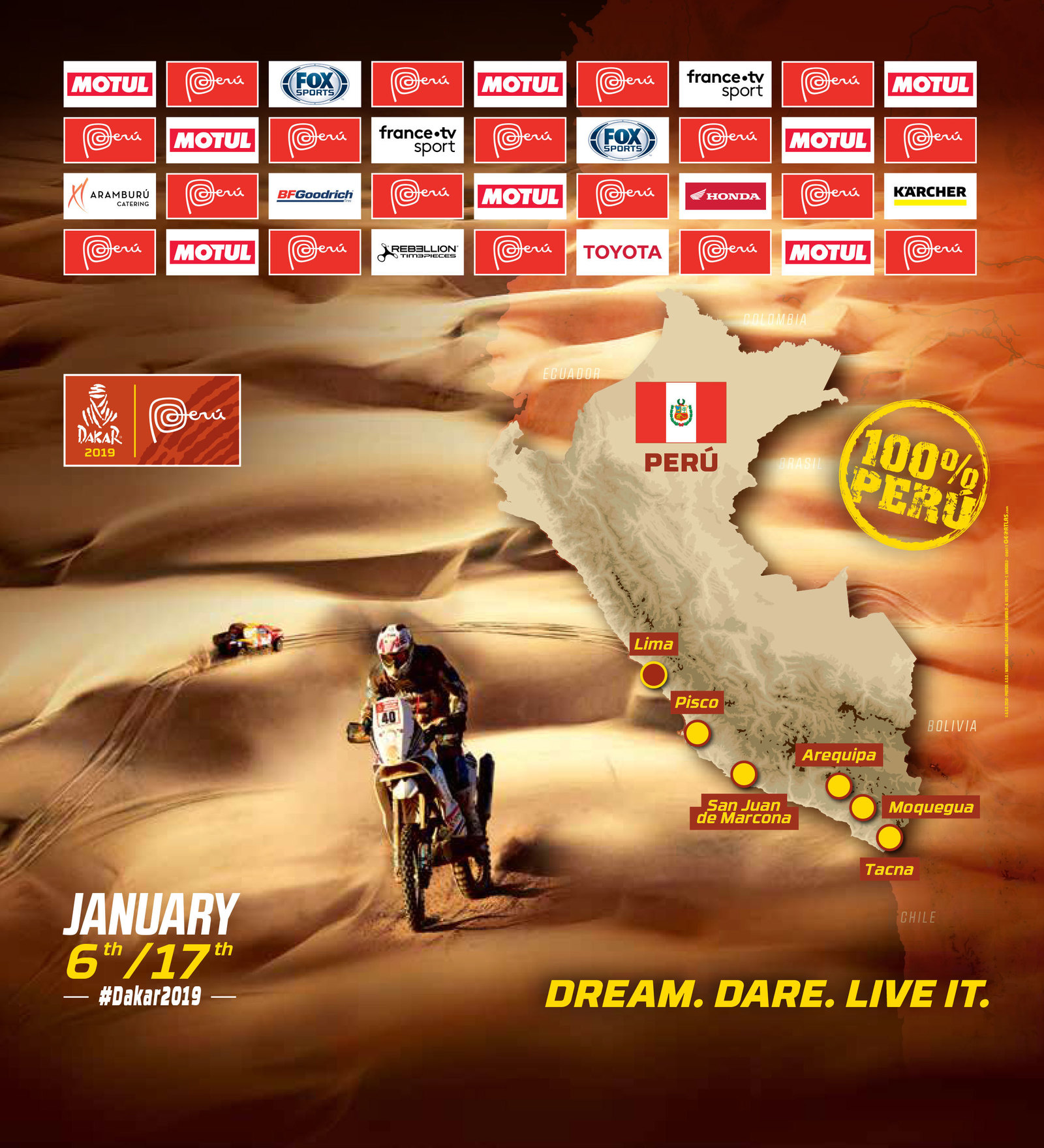 Rally Dakar 2019 Programme:
January 6 : Start Podium
January 7 : Lima - Pisco
January 8 : Pisco - San Juan de Marcona
January 9 : San Juan de Marcona - Arequipa
January 10 : marathon bivouac
- Arequipa - Moquegua (centre sportif) : moto/quad
- Arequipa - Tacna (base militaire) : SxS/auto/camion
January 12 : Rest Day - Arequipa
January 13 : Arequipa - San Juan de Marcona
January 14 : San Juan de Marcona - San Juan de Marcona
January 15 : San Juan de Marcona - Pisco
January 16 : Pisco - Pisco
January 17 : Pisco-Lima + Arrival Podium



http://www.dakar.com/en/overall-route
The service was highly appreciated during the last editions of the Dakar Rally; in 2018 about 500 racing and support vehicles were washed – contributing in this way to the safety of the racing drivers. The assistance demonstrated the efficiency of the company's equipment even in tough conditions. The washing water used at the stations was collected and recycled.
Rally Dakar 2019 Impressions
Photos: © A.S.O.
Rally Dakar 2018 Impressions