THE
CarpetPro

CLEANING AGENTS FROM KÄRCHER.

Carpet and upholstery cleaning pros with revolutionised deep cleaning.
Maximum cleaning power and long-lasting protection for all carpets and upholstery:
CarpetPro cleaning and care agents are perfect for use with Kärcher cleaning appliances. From stain removal to intermediate and deep cleaning, to impregnation – tough on dirt, gentle on fibres. The patented iCapsol cleaning technology saves time on cleaning and drying.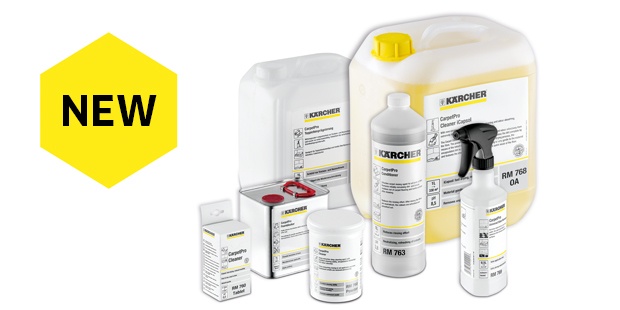 The
CarpetPro

product range offers a powerful solution for every cleaning problem
The patented cleaning technologies from Kärcher
iCapsol cleaning technology now also for deep cleaning
At present, carpet deep cleaning through frequent rinsing is very strenuous and is very time-consuming for the operator due to the long drying time. If rinsing is skipped, up to now that has resulted in surfaces becoming dirty more quickly. To prevent this, Kärcher has now transferred the tried-and-tested iCapsol cleaning technology from intermediate cleaning to deep cleaning.
Thanks to the active agents of iCapsol encapsulation technology, there is now no longer any need for time-consuming rinsing after deep cleaning. This results in less water soaking into the carpet, which means that the carpet dries quicker and can be walked on again sooner. If rinsing is skipped, this no longer means that the carpet will quickly become dirty again.
How does the iCapsol encapsulation technology work?
The iCapsol agents bind dirt and tensides after cleaning and thus prevent deposition on the carpet fibres. During drying, the iCapsol active agents take on a solid, crystallised structure. These crystals can be easily vacuumed during the next maintenance cleaning. The result: no need for rinsing after deep cleaning.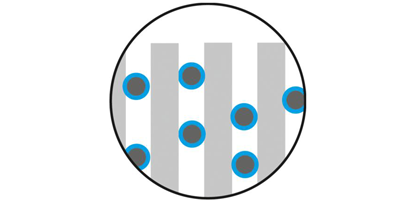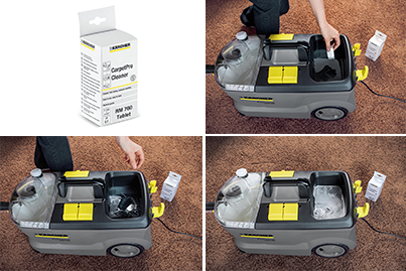 Water-soluble foil: easy and safe application
The power of deep cleaning packaged in a water-soluble foil: CarpetPro Cleaner RM 760 Tablet. Thanks to easy handling, cleaning agents can, if necessary, be dosed quickly and safely directly on site without protective gear. After the film is dissolved, the integrated exploders come into effect. They cause a very fast mixing of cleaning agent RM 760 and the water in the tank: the cleaning can start immediately. Through portioning in tablets, incorrect dosing is no longer possible, which saves costs.
Integrated odour eliminator
For more hygiene during carpet cleaning. The new CarpetPro deep cleaning agent with integrated odour absorber: CarpetPro Cleaner RM 760 Powder and CarpetPro Cleaner RM 764. Intermediate cleaning also enables time savings thanks to an integrated odour absorber: CarpetPro Cleaner iCapsol RM 768 OA.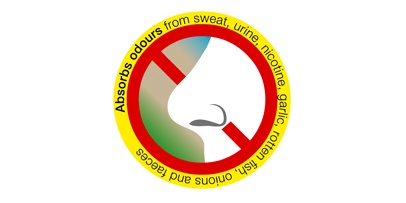 Cleaning steps with the
CarpetPro

product range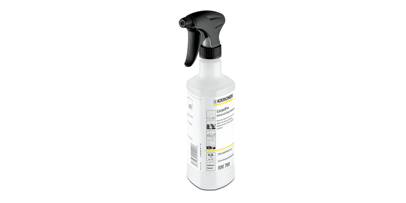 CarpetPro

Universal Stain Remover RM 769
Universal stain remover for all textile coverings and upholstery
Suitable for stain removal on solvent-resistant hard surfaces such as desks, doors and cupboards
Fast-acting
Wide range of applications
Very economical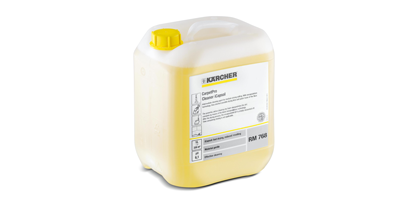 CarpetPro

Cleaner iCapsol RM 768
Very short drying time (just 20-120 min)
iCapsol technology: No rinsing necessary, meaning the carpet can be walked on sooner
Dissolves oil, grease and mineral contamination
Especially suitable for carpet cleaners with a brush or pad system
Gentle on surfaces
Bleach-free
Pleasant, fresh scent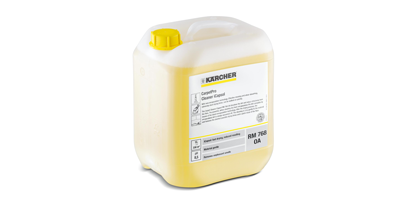 CarpetPro

Cleaner iCapsol RM 768 OA
With integrated odour absorber.
Effectively removes unpleasant odours such as sweat, urine, nicotine, etc.
Very short drying time (only 20-120 min.).
iCapsol technology: No rinsing necessary, meaning the carpet can be walked on sooner
Dissolves oil, grease and mineral contamination
Especially suitable for carpet cleaners with a brush or pad system
Gentle on surfaces
Bleach-free
Improves floor hygiene
Pleasant, fresh scent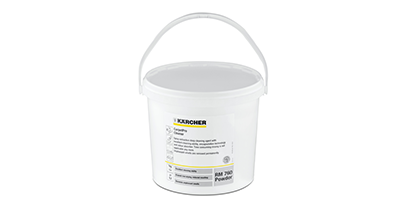 CarpetPro

Cleaner RM 760 Powder
Effective deep cleaning agent for spray extraction cleaning of textile coverings and upholstery
Dissolves heavy oil, grease and mineral contamination
iCapsol technology: No rinsing necessary, meaning the carpet can be walked on sooner
Powder form
Gentle on surfaces
Effective in all temperature ranges
With integrated odour absorber
Effectively removes unpleasant odours such as sweat, urine, nicotine, etc.
Shorter drying times
Improves floor hygiene
Bleach-free
Pleasant, fresh scent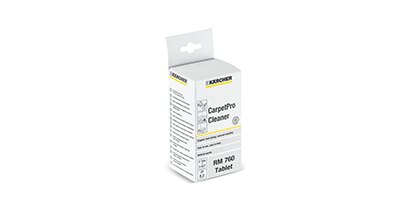 CarpetPro

Cleaner RM 760 Tablet
Effective basic cleaner for spray extraction cleaning of textile coverings and upholstery
Dissolves heavy oil, grease and mineral contamination
iCapsol technology: No rinsing necessary, meaning the carpet can be walked on sooner
Shorter drying time
Tablet form
Skin protection thanks to single packaging of the cleaning tablets
Soluble tablets in a water-soluble film that promotes cleaning
Gentle on surfaces
Effective at all temperature ranges
Bleach-free
Improves floor hygiene
Pleasant, fresh scent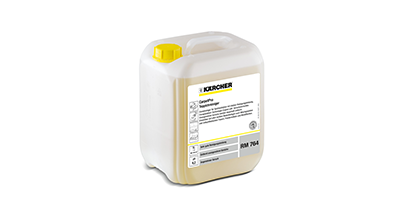 CarpetPro

Cleaner RM 764
Effective basic cleaner for spray extraction cleaning of textile coverings and upholstery
Dissolves heavy oil, grease and mineral contamination
With integrated odour eliminator.
Effectively removes unpleasant odours such as urine, nicotine, etc.
Liquid formulation, usable immediately
Gentle on surfaces
Effective in all temperature ranges
Bleach-free
Improves floor hygiene
Pleasant, fresh scent
Phosphate-free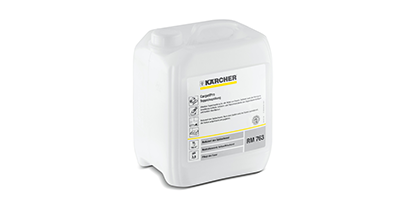 CarpetPro

Conditioner RM 763
Cuts rinsing in half
Shorter drying time
Surfaces are soon dry again
Colours and fibres are left refreshed
Alkali-sensitive fibres like wool are neutralised
Pleasant, fresh scent
Gentle cleaning action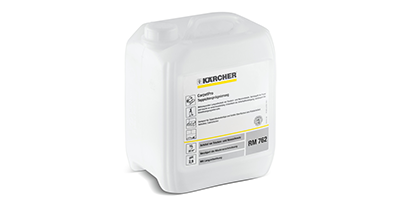 CarpetPro

Protector RM 762
Highly effective protection for all textile surfaces
No glueing of the fibres
Dry dirt lies freely on the carrier material and can be easily vacuumed
Wet dirt drips off the fibres
Delays subsequent soiling
Wet cleaning intervals can be extended
Especially economical
Phosphate-free
> Download Quickstart CarpetPro Teppichimprägnierung RM 762 (PDF)