Scrubber drier
BD 50/70 R Classic *KAP
For an area performance of up to 2,000 m² per hour: the battery powered BD 50/70 R Classic ride-on scrubber drier with disc brush. Batteries and charger must be ordered separately.
The extreme ease of use through specially colour-coded control elements is one of the outstanding features of our battery powered BD 50/70 R Classic ride-on scrubber drier. Its compact, narrow construction style facilitates handling and transport and ensures a high degree of manoeuvrability and agility. This makes the machine from the 70-litre class a real alternative to walk-behind machines. Practical details such as the Home Base, which facilitates the transport of manual cleaning equipment using hooks, or the likewise optionally available bin bag holder and a pre-sweep mop complete the concept. Please note that batteries and charger must be ordered separately.
Features and benefits
Easy operation
Self-explanatory symbols and clear control panel.
Brief familiarisation phases.
Simple, yellow colour-coded control elements make the machine easy to use.
Disc brush engineering
Robust construction style with integrated disc brush head.
High area performance thanks to large working width.
Brush replacement via pedal ejection.
Compact, slim design
Extremely manoeuvrable machine.
Clear view of surfaces to be cleaned.
Easy to transport.
Optional accessories: pre-sweep mop
Picks up dry dirt, thus supporting the cleaning process.
Helps prevent blockage of the suction channel.
Specifications
Technical data
| | |
| --- | --- |
| Drive type | Battery |
| Traction drive | Traction motor |
| Working width of brushes (mm) | 510 |
| Working width, vacuuming (mm) | 900 |
| Tank of fresh/dirty water (l) | 70 / 70 |
| Theoretical area performance (m²/h) | 2805 |
| Practical area performance (m²/h) | 2000 |
| Battery runtime (h) | max. 3 |
| Brush rotational speed (rpm) | 155 |
| Brush contact pressure (kg) | 19.5 |
| Aisle turning width (mm) | 1650 |
| Water consumption (l/min) | max. 2.3 |
| Total permissible weight (kg) | 345 |
| Weight without accessories (kg) | 112 |
| Dimensions (L x W x H) (mm) | 1310 x 590 x 1060 |
Equipment
Disc brush
Powerful traction drive
Automatic water stop
Solenoid valve
Squeegee, v-shape
2-tank system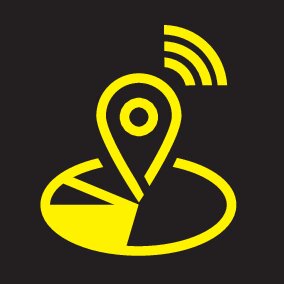 Application areas
Perfect for use in supermarkets, shopping centres or hospitals

KÄRCHER RENTAL – RENTAL MACHINES
With rental machines, you're always using just the right machine that is optimal for the specific application. And only for just as long as it is actually needed. Renting directly from the manufacturer – the first choice for professionals.

It doesn't matter whether you rent or purchase your Kärcher machine. The deciding question is what you really need. And also what makes economic sense. If you'll be operating a machine at full capacity on a permanent basis, it certainly makes sense to purchase it. On the other hand, renting equipment enables you to harness potential in the short term without tying up capital. Furthermore, you can always draw on a professional fleet and concentrate completely on your core business.

You can receive advice on Kärcher rental machines via our contact form or by telephone on 1-300-22-3188. Our experts from the Kärcher rental fleet are happy to help from Monday to Friday from 8.30am to 5.30pm.