Service station cleaning
A wide range of cleaning tasks have to be performed at service stations. However, if you invest in the correct cleaning technology, you can efficiently complete the work required and always keep your site clean.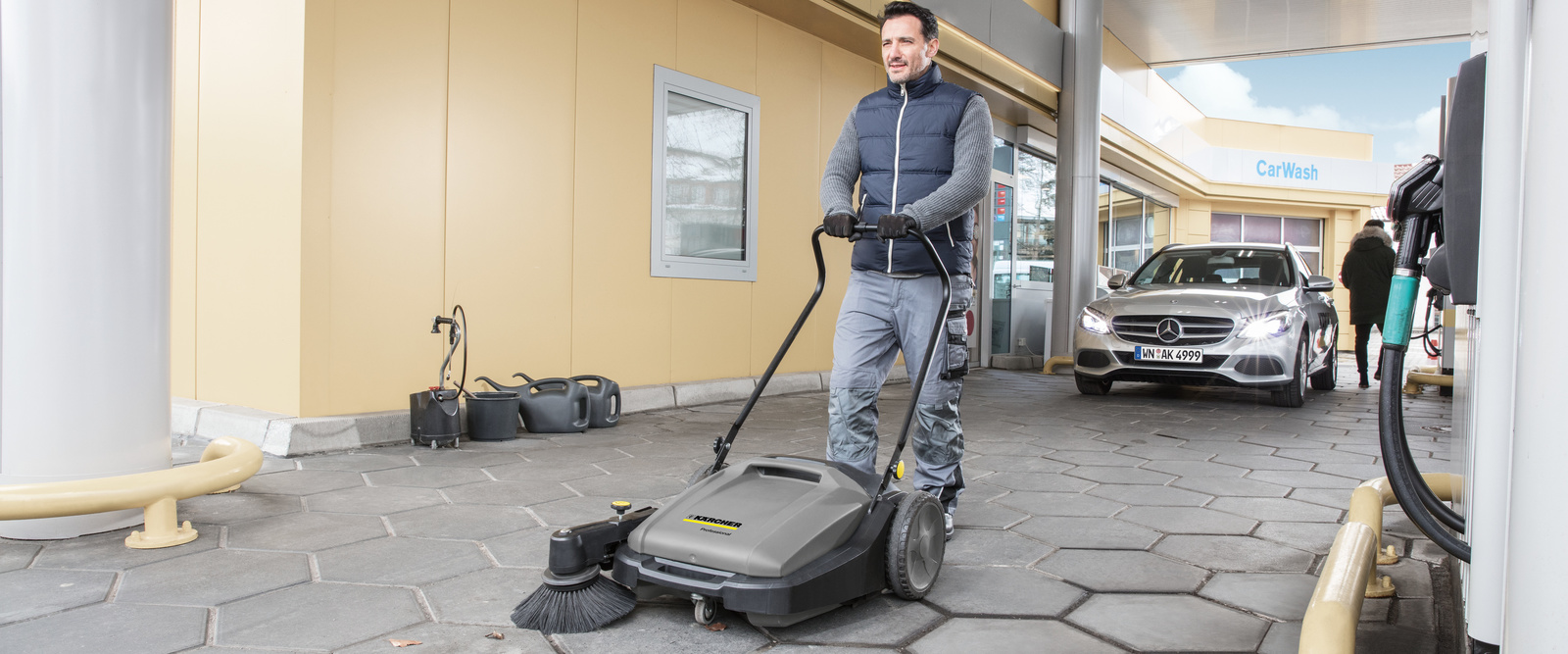 Service station operators are required to act on many fronts
Service stations are no longer only places where you purchase fuel. They have become meeting places, a "knight in shining armour" when there is no butter or milk at home.
To ensure that customers feel comfortable, when it comes to cleaning operators are required to act on many fronts: On shop floors, in outside areas, catering areas, restroom facilities and wash halls – it is necessary to ensure that all areas are clean and to follow the relevant safety regulations. Cleaning service stations therefore involves a very wide range of tasks. However, if you purchase the right machinery and invest in the correct cleaning technology, you can clean your service station efficiently and thoroughly. This is an investment which saves a lot of work time and quickly proves worthwhile. Even so, deep cleaning is still required at regular intervals. But if you continuously keep your facilities clean, you will have considerably less to do.
Cleaning tasks at service stations
Play it safe: Follow the rules and regulations
At service stations there are danger zones for people and the environment from, for example, liquid or gaseous hazardous substances or fuels. Occupational safety and health protection, as well as the protection of the environment, are extremely important during activities at service station facilities. Therefore, when using equipment and cleaning agents the rules and regulations of the professional associations and the respective oil companies must be observed.
Suitable products for your area of application