EFFECTIVE, EFFICIENT & ECONOMICAL CAR CLEANING SOLUTION
The Puzzi Spray-Extraction Cleaner
Puzzi

8/1 C Spray-Extraction Cleaner

The powerful Puzzi 8/1 C Spray-Extraction Cleaner provides new levels of convenience and ease of use, thanks to it's unique design features. It is intended to make upholstery and carpet cleaning more productive and therefore quicker and at lower cost. Using the proven spray-extraction method, it cleans deep into fabric surfaces leaving only minimal residual moisture. This means that your upholstery and carpet are left almost completely dry, reducing the risk of resoiling and enabling cleaned areas to be used again.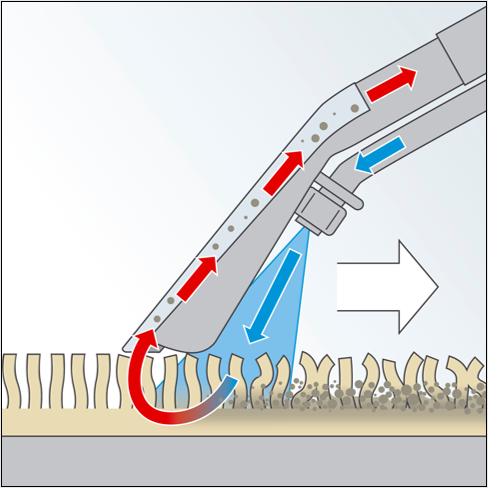 SPRAY-EXTRACTION PRINCIPLE
With the spray extraction method, the water and cleaning agent are sprayed deep into the textile surfaces while simultaneously vacuuming the dirty solution back again. Dirt is dissolved and removed in a single pass. Due to the low residual moisture, the cleaned surface can be dried in next to no time.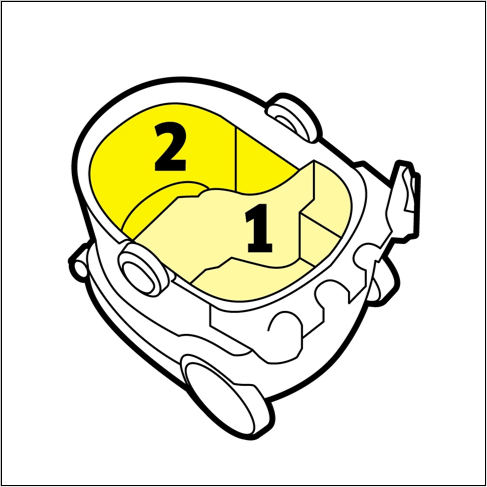 INNOVATIVE 2-TANK SYSTEM DESIGN
The Puzzi 8/1 C has an innovative 2-tank system design with separated fresh water and dirty water tank. The fresh water tank comes with filter element that allows longer period of operation and protects the pump from soiling. The dirty water tank is removable and can be discarded easily without getting in contact.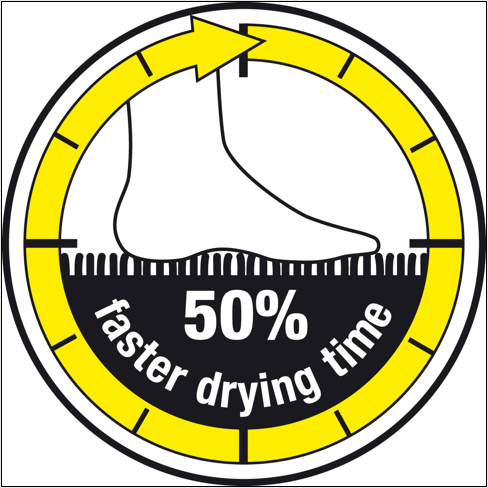 QUICK-DRYING TECHNOLOGY
The powerful suction turbine of Karcher's Puzzi 8/1 C leaves upholstery virtually touch-dry in minute. It dries up to 50% faster as compared to other brands.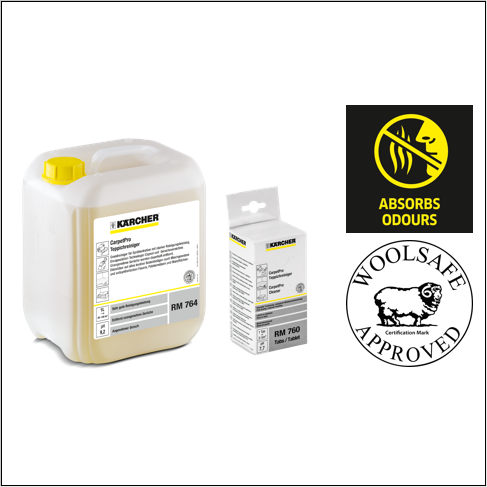 USE THE RIGHT CLEANING AGENTS
Bundle up with our Karcher's Cleaning Agent for the best optimal cleaning results! It's odour eliminator technology eliminates unpleasant odours in your car whilist reviving all your interior upholstery.
Enquire for Product Experience
Register your interest for product experience below; to know more about our Karcher Puzzi - The Revolutionay Spray-Extraction Cleaner that makes a difference.