Cleaning mirrors
Specks of toothpaste, fingerprints, hairspray, dust – you have only just cleaned the bathroom mirror when it is dirty again. Mirrors in the hallway or in the bedroom also become unsightly over time. With these tips and household remedies, you can clean quickly, gently and without streaks – all without using expensive cleaning agents.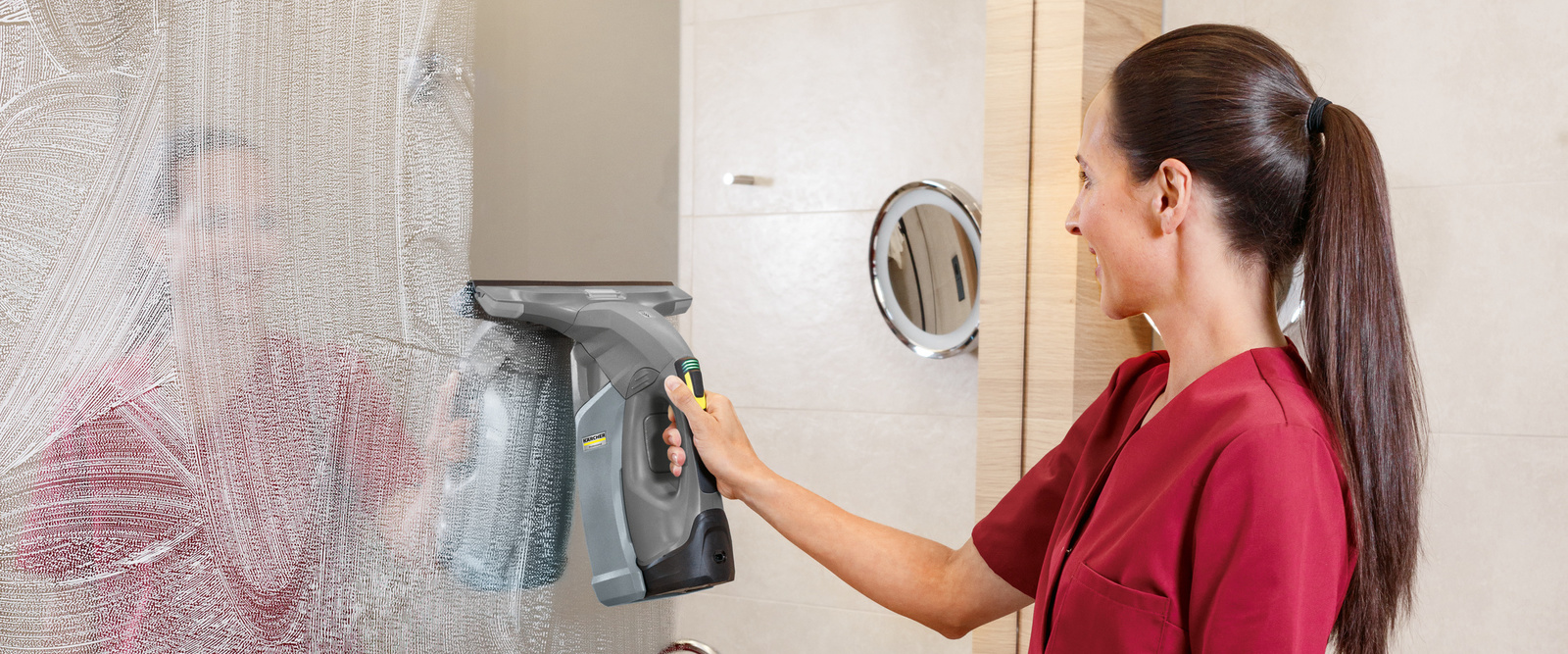 Mirrors are delicate
A mirror requires special attention. This is due to its composition: It consists of a glass plate, a silver or aluminium coating, and multiple layers of lacquer. The silver coating, which is responsible for the reflection and has open edges, and its multi-layer coating make a mirror fragile. A mirror with no frame may therefore change over time if, for example, unsuitable detergent is used, water droplets cannot be removed at the edge or vapours from solvents, such as nail varnish remover, affect it. The edge area is therefore the most fragile part of the mirror. To ensure that it does not rust at the sides, it is best to not use any detergents when cleaning it. Water and simple household remedies are usually sufficient to clean mirrors.
Removing heavy dirt
Over time, with bathroom mirrors in particular, it is not only water-soluble substances that settle on the mirror. Hairspray and gel, cosmetics such as lipstick and mascara, or fingerprints can often not be removed with just water. A soft damp cloth with a squirt of washing-up liquid helps with this. Simply apply it to the mirror, smear it, and rinse with clean water.
As an alternative to the washing-up liquid, glass-cleaners or window cleaners are also suitable. Caution is required here: Since this detergent may attack and discolour the mirror film on the edge of the mirror, you should always take care to leave out the edges, where possible, or to thoroughly rub these dry after cleaning. However, the best option when cleaning mirrors omits detergent entirely.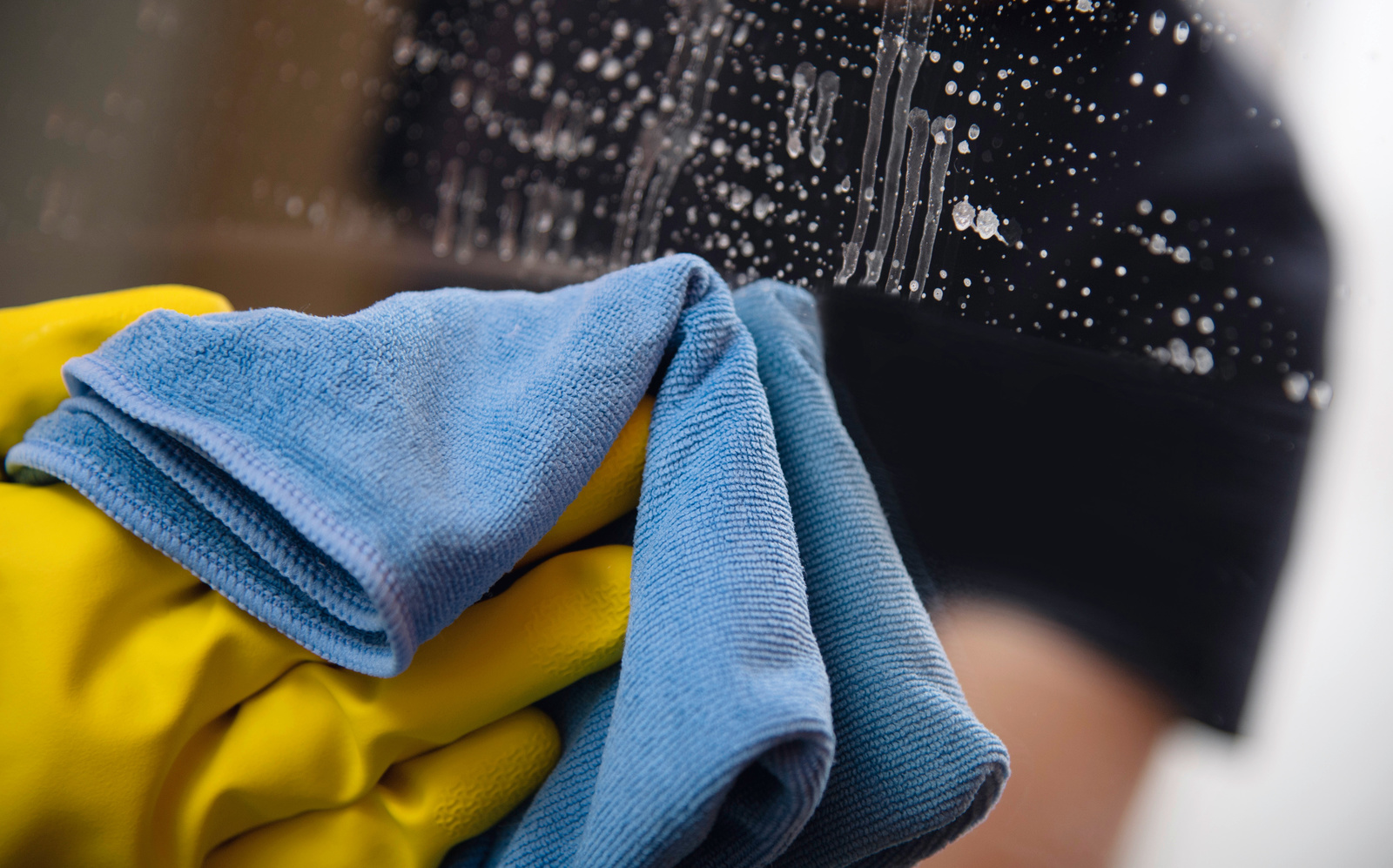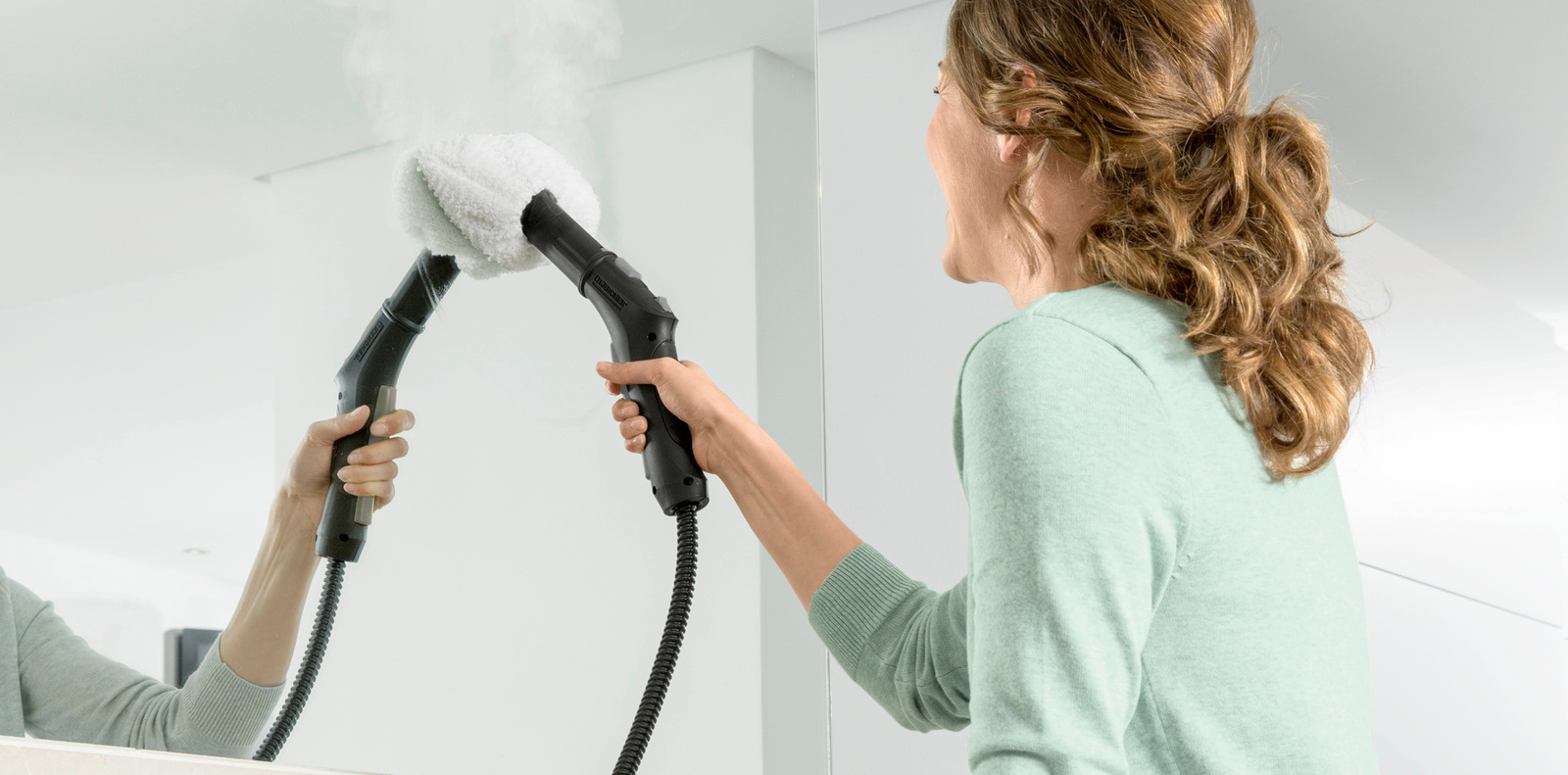 Cleaning mirrors with the steam cleaner
Mirrors can be cleaned without the need for any detergents or household remedies when you use a steam cleaner. The hot steam loosens even stubborn dirt effortlessly:
Firstly, evenly steam the glass surface using the hand nozzle and the microfibre cover, and loosen the dirt by rubbing. Alternatively, the surface can be steamed using the detail nozzle if you keep a distance of a few centimetres.
Then remove the "steam water" using a squeegee, the cordless Window Vac or a microfibre cloth, and carefully rub the edges dry.
Tip to tackle misted mirrors in the bathroom
We all know the feeling: After showering, mirrors are often heavily misted. The moisture can be quickly vacuumed using a Window Vac. Another trick: Briefly hold a hairdryer towards the mirror until there is no longer any water condensate on the mirror.
Suitable products for mirrors
This might also interest you: