Garden maintenance: The best tips and tricks
No matter whether we're talking about spring, when the gardening season really gets going again, or the autumn months, when the garden is gradually being made winter-proof – anyone who wants to keep their garden green and keep it looking nice in the long term has a lot of work ahead of them. With these expert tips, garden maintenance is guaranteed to succeed.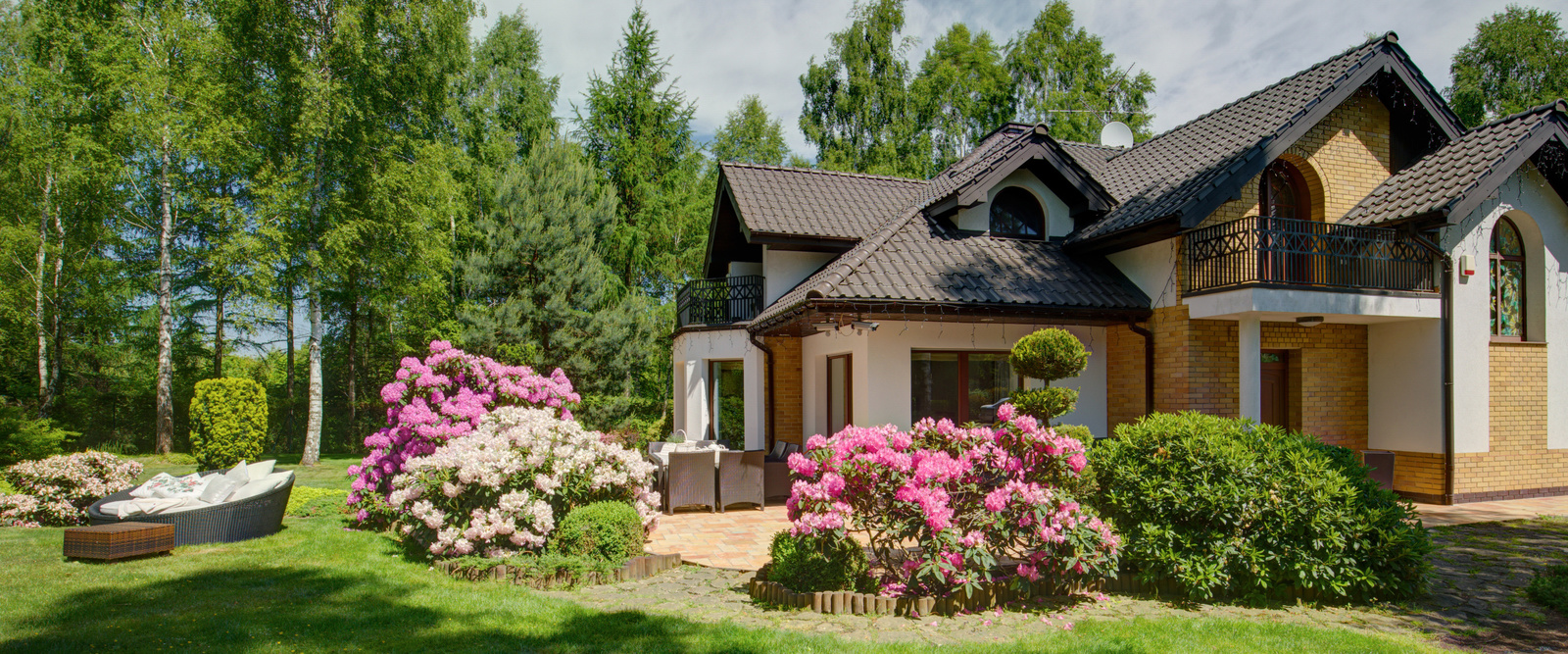 Expert tips for a well-maintained garden
Garden maintenance can be tiring, but above all it can also be a passion and a fun activity, as well as a break from our often stressful everyday lives. And anyone who is prepared accordingly knows what must be done in the garden when. This saves a lot of time and annoyance, for example from accidentally cutting bushes at the wrong time. But what season is in fact best for cutting hedges and trees? How often should you mow or mulch the lawn? What needs to be considered when watering the garden? And how do you make the pond and garden winter-proof? 
With these gardening tips and tricks, you are prepared for all tasks:
Gardening tips: Maintaining lawns, hedges and trees correctly
Hedges that border your own plot of ground are not only a visual highlight in the garden, but also provide practical visual protection against curious glances from passers-by or neighbours. But they require regular maintenance. You therefore have to find out what cutting techniques can be used and which garden tools are best suited to hedge maintenance.
So before cutting the hedge you should observe which hedge type you want to cut, as this decides whether you should use trapezoidal or rectangular shaping. The former, with the hedge being rejuvenated upwards, is especially popular.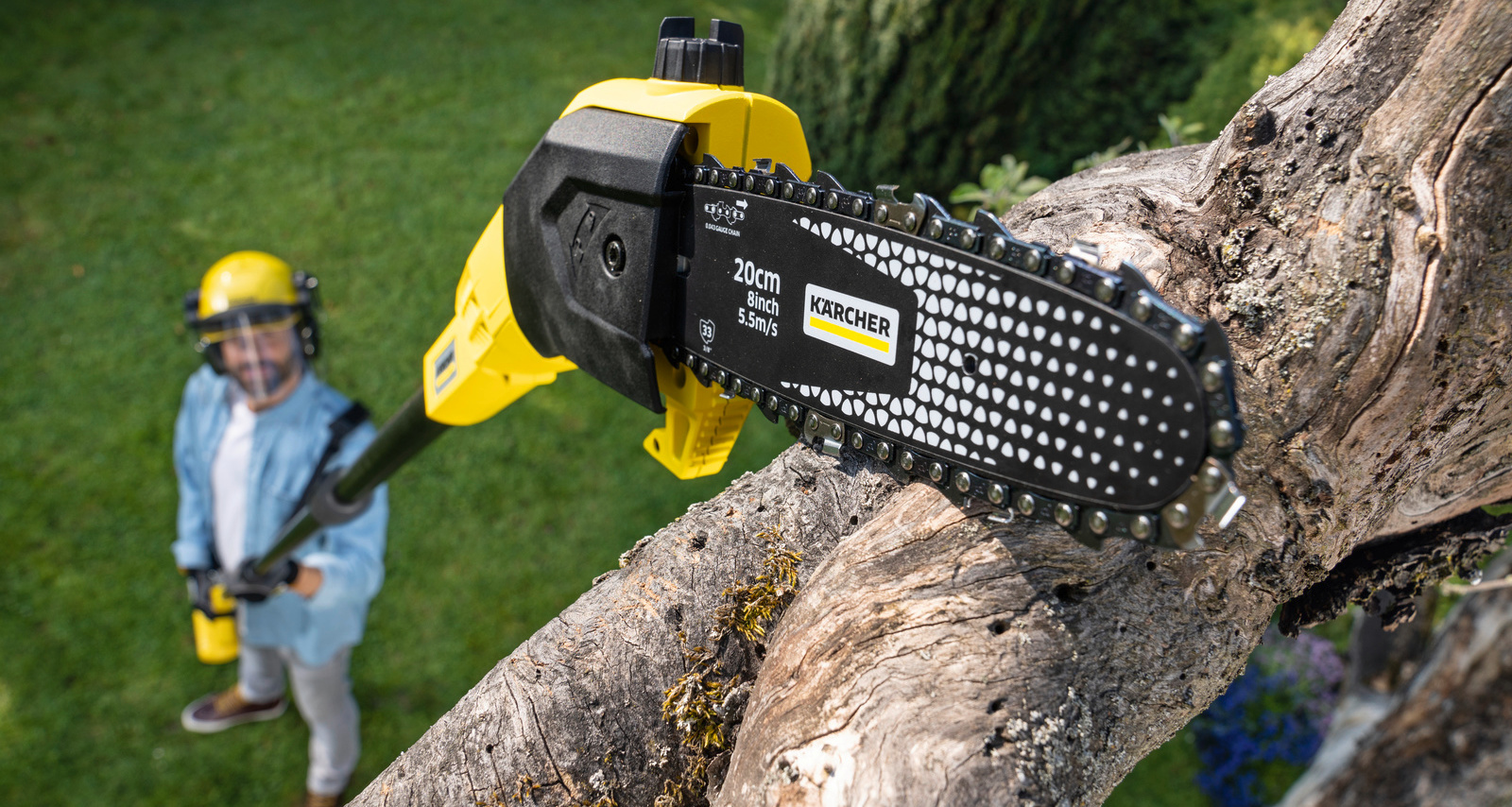 Speaking of rejuvenation... Rejuvenative cutting brings us to tree maintenance, as it's not only hedges and bushes that should be cut from time to time. Garden trees also require regular maintenance, in order to ensure that these bear many blossoms and fruits and you can enjoy them for a long time. But how do you cut trees correctly in practice? Anyone here who thinks that you can cut off limbs and branches simply anywhere with a random garden tool is wrong. To cut trees correctly, garden owners should always have the following tools ready: A tree lopper or chain saw – battery-powered models are very good for this – as well as the appropriate protective clothing and a ladder.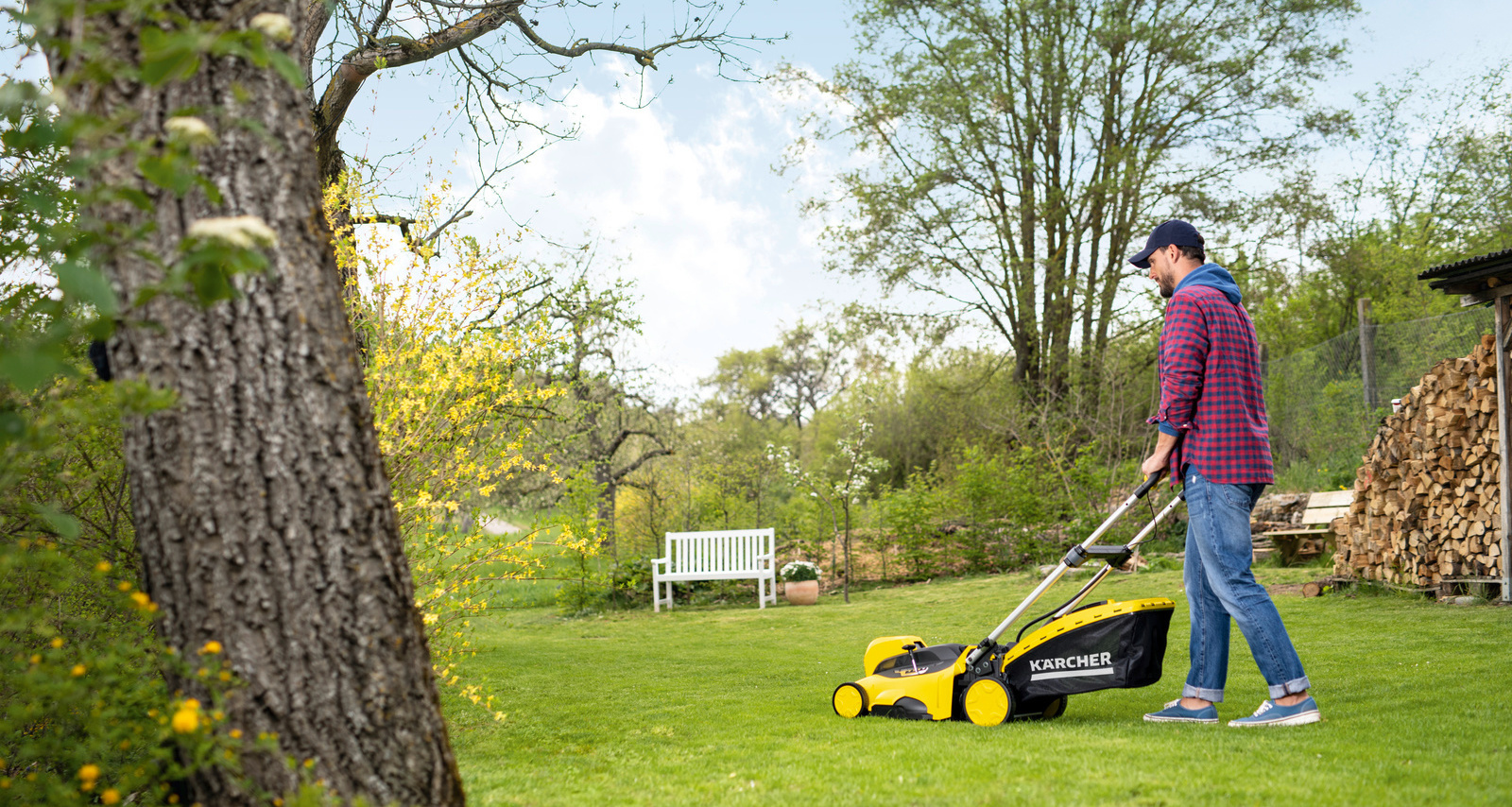 You should, by contrast, mow the lawn far more frequently. This requires a lot of maintenance, especially from the spring months onwards. Yet it is important to master mowing the lawn, even if that sounds odd at first. But how should amateur gardeners best proceed when doing so? For starters, understanding the basics of mowing the lawn is helpful for cultivating a lush, green lawn. Anyone who looks into the matter knows that you should not mow a wet lawn, for example. Too high a temperature likewise damages the freshly cut blades of grass. But why is that the case? When should you use a lawn mower or mulcher and in which case is a battery-powered trimmer or robotic lawn mower more suitable? With the right tips, appropriate cutting tools can be selected for your own requirements, and errors when mowing the lawn can be avoided.
Tips and tricks for watering the garden
Anyone who correctly maintains and fertilises their beds, flowers and the lawn has already done much towards the garden looking nice as well as thriving splendidly. Of course, that succeeds only if you regularly water the plants and the lawn. Above all, you should wait for the ideal time and know the right pouring and watering technique when doing so. For example, you must note that plants and soils have different needs and you should water them more rarely or more frequently depending on the type.
Moreover, gardening fans can also rely on automatic watering. You can save a lot of time with such an automatic watering system. This method of watering is also considerably more resource-conserving than manual watering. Computer-controlled watering systems with which the water is first led out from the domestic water connection or from a water butt or cistern using a booster pump ensure this. 

A cosy idyllic garden: Tips for cleaning patios and garden furniture
For many people, their own garden is a place to retreat to for relaxation. If everything is blooming and maintained beautifully, you can enjoy yourself together with friends and family once the work has been done. How would it feel, for example, to have a barbecue on your new wooden or stone patio? A trend can be seen here in any case – more and more people want to beautify their garden and upgrade it with high-quality garden furniture and patios. This makes the garden comfortable and cosy. Of course, in the back of your mind, when doing so you should remember that wooden patios have to be regularly cleaned and maintained. This prevents the wooden covering going grey and preserves it from unwanted weeds, moss and harmful fungi. Of course the same also goes for garden furniture, which you should ideally clean of surface dirt with warm water and a multi-purpose cleaner or cleaning agent. Alternatively, you can also resort to a medium-pressure or high-pressure cleaner.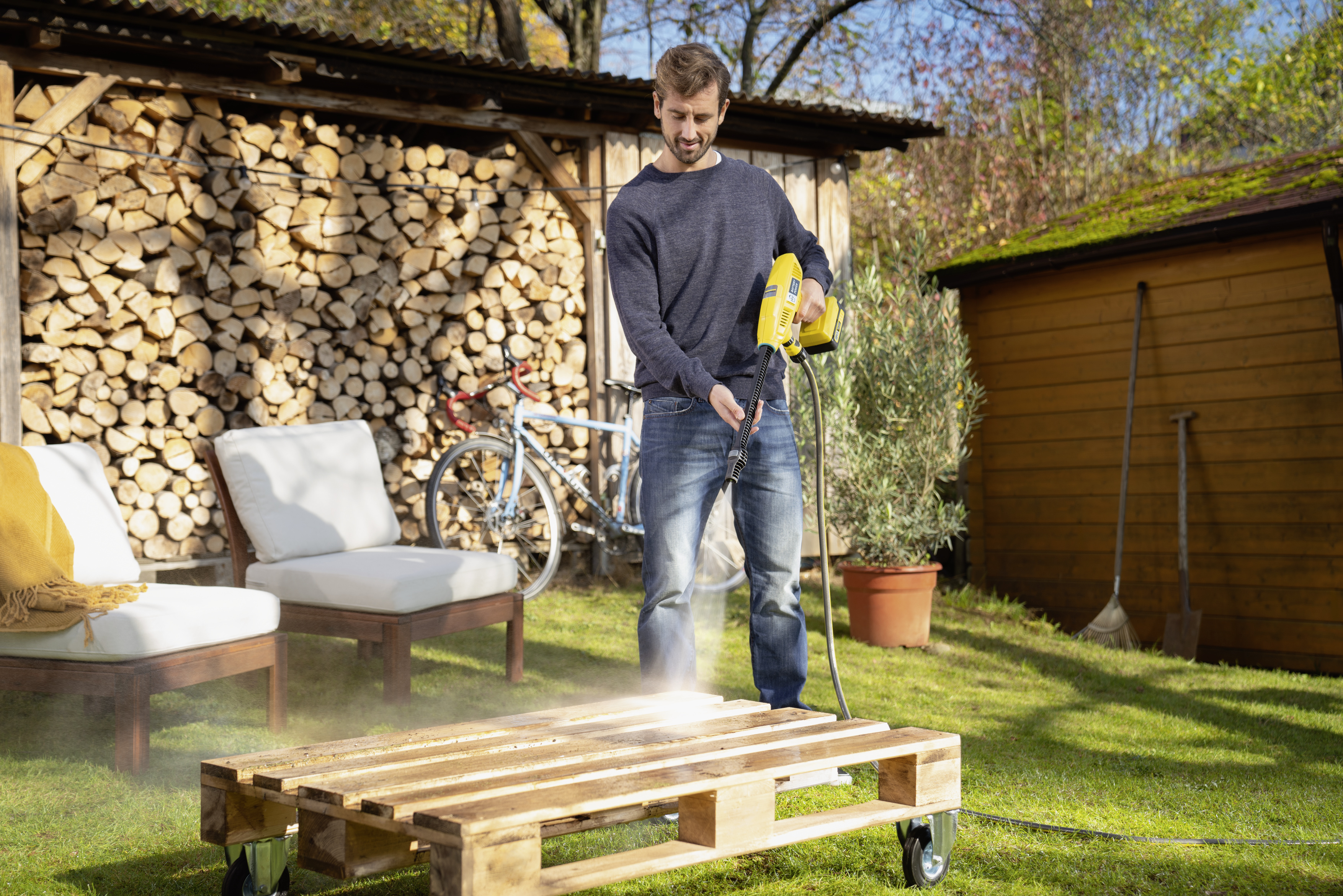 Making the garden winter-proof
Anyone who wants to make their garden winter-proof must consider a few things. Potted plants and garden furniture need to be put in a dry place, and flowerbeds or bushes cut again. Then you can fertilise them with plant soil. Our tip: You can put the cutting material, which can furthermore be even better disposed of when chopped or used for further garden maintenance, on the beds to protect against frost. This allows you to simultaneously solve the problem of what you do with leaves and limbs that have fallen down – at least partially, as most trees and bushes shed their leaves in autumn, so you have to also consider leaf disposal.
Suitable products for garden maintenance
This might also interest you: