Hygiene in viticulture
Wine grapes are a particularly sensitive specialty crop. Therefore, in viticulture taking care of vines and the creating good growing conditions play a central role for a good harvest. This also includes professional cleaning of the machinery and infrastructure used. Learn more about the ideal cleaning steps.
Cleaning in viticulture – the key to varietal purity
With its many different production steps, viticulture is one of the most complex challenges in agriculture. Cleanliness plays a central role in each step, as it is the key to grape homogeneity. Cleaning the machinery and the infrastructure throughout the season including during grape harvesting and processing is an essential part of the work that needs to be done. After all, only meticulous cleanliness will prevent contamination of the wines which can affect the end product greatly.
Viticulture: Hygiene on the way to the final product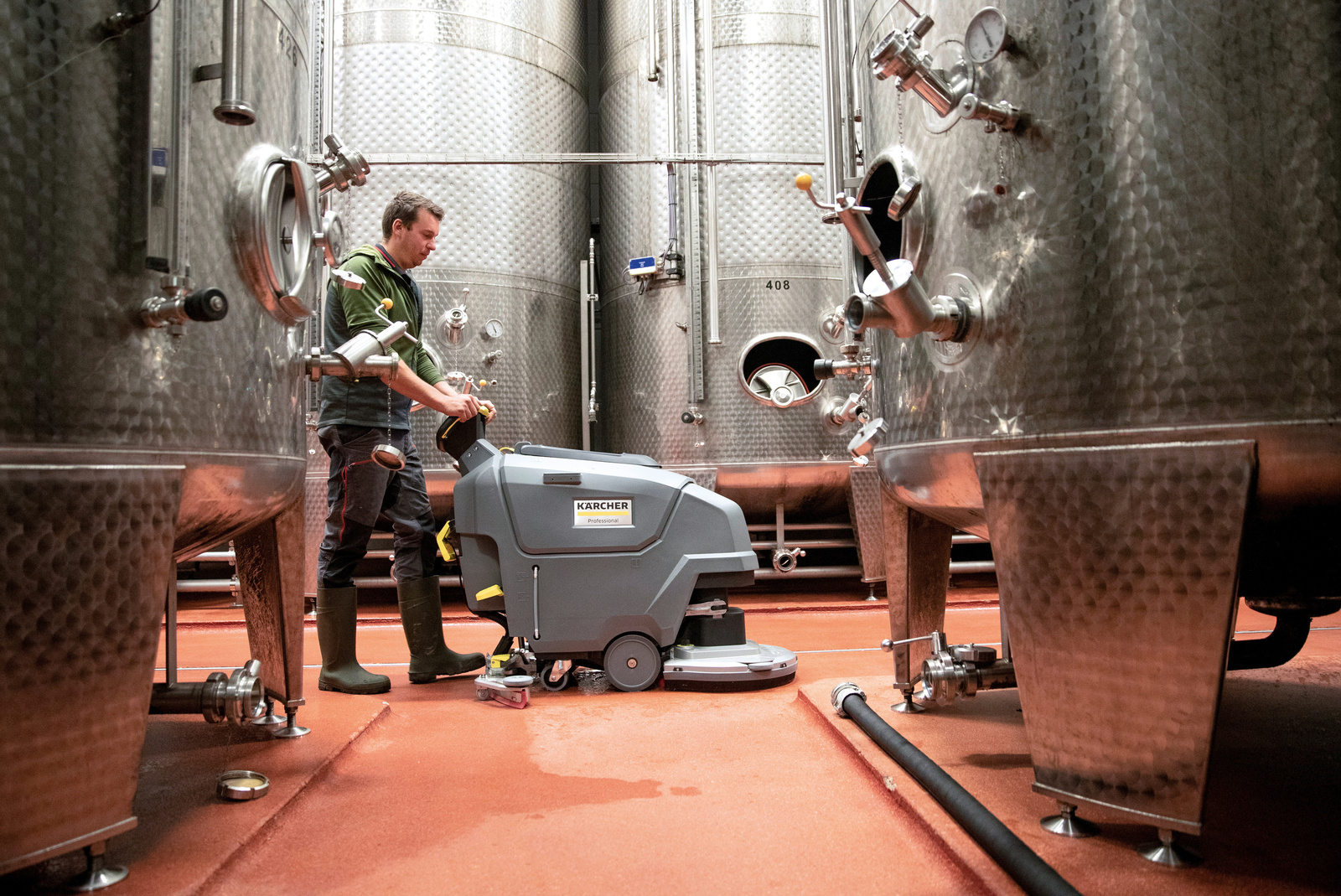 In the autumn, winemakers bring in an entire year's work, which is why vineyard protection and care during the growing season and proper harvesting of specialty crops are vital. Because of this, it's important to keep harvesting equipment, such as full harvesters or vats used in hand harvesting clean during each step.
After destemming, vinification continues in a press and then in tanks and barrels. This is a crucial step to prevent disruptive germs from thwarting the delicate fermentation and aging process. With the right tools, cleaning tanks can be completed in a matter of minutes.
Cleaning is important throughout the year, as a wide variety of cleaning tasks arise in viticulture. For example, cellars and photovoltaic systems on the roofs of the winery must be cleaned regularly. In addition, scrubber driers and wet/dry vacuum cleaners can be used in bottling, storage, or on the shop floor. With the right tools, thorough cleaning can be achieved, contributing to the economic success of the winery.
Cleaning tasks in viticulture
Suitable products for your area of application