Hot water high-pressure cleaners
With hot water, high-pressure cleaners clean even better with the same amount of pressure, Kärcher machines impress with the highest level of usage comfort and the most up-to-date technology.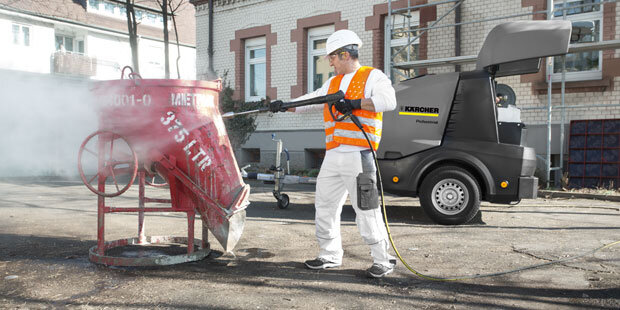 The all-round mobile and self-contained solution for professional use in local authorities, construction and industry. Configurable, highly efficient, reliable and easy to use. The 500 litre water tank and 100 litre fuel tank on board allow for up to 60 minutes of stand-alone use without connecting to electricity or water supplies.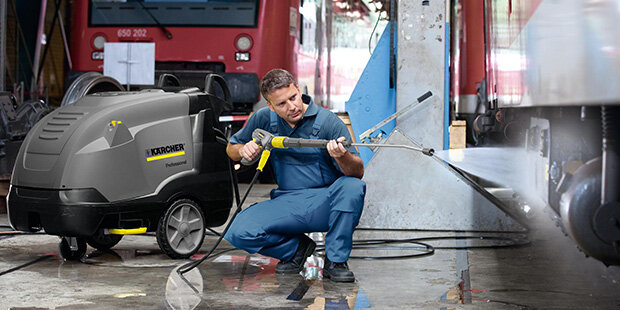 When exhaust gases are to be avoided or prohibited: the special class with electric heating is used in hygiene areas, hospitals, canteen kitchens or public baths.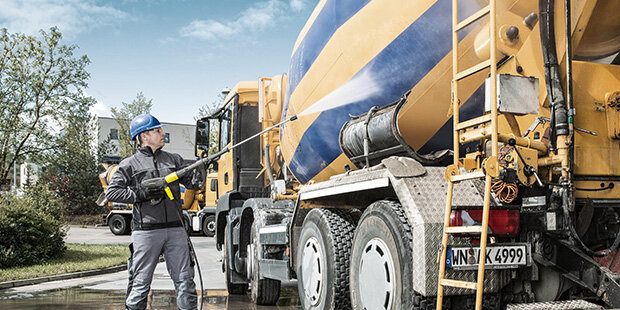 Where there is no power source, high pressure cleaners with combustion engine – with optional biodiesel operation – offer maximum versatility and independence.