Push Sweepers
Sweeping like the professionals "The best season for sweeping is: All year round.Whether it is for petals in the spring, sand in the summer, leaves in the autumn or grit in the winter, the effective and ergonomic S 4 and S 6 sweepers from Kärcher get your home and garden looking clean and tidy in record time all year round."
Advantages of Kärcher sweepers.
Easy to use: Effortless sweeping, entirely without the need for force or exertion.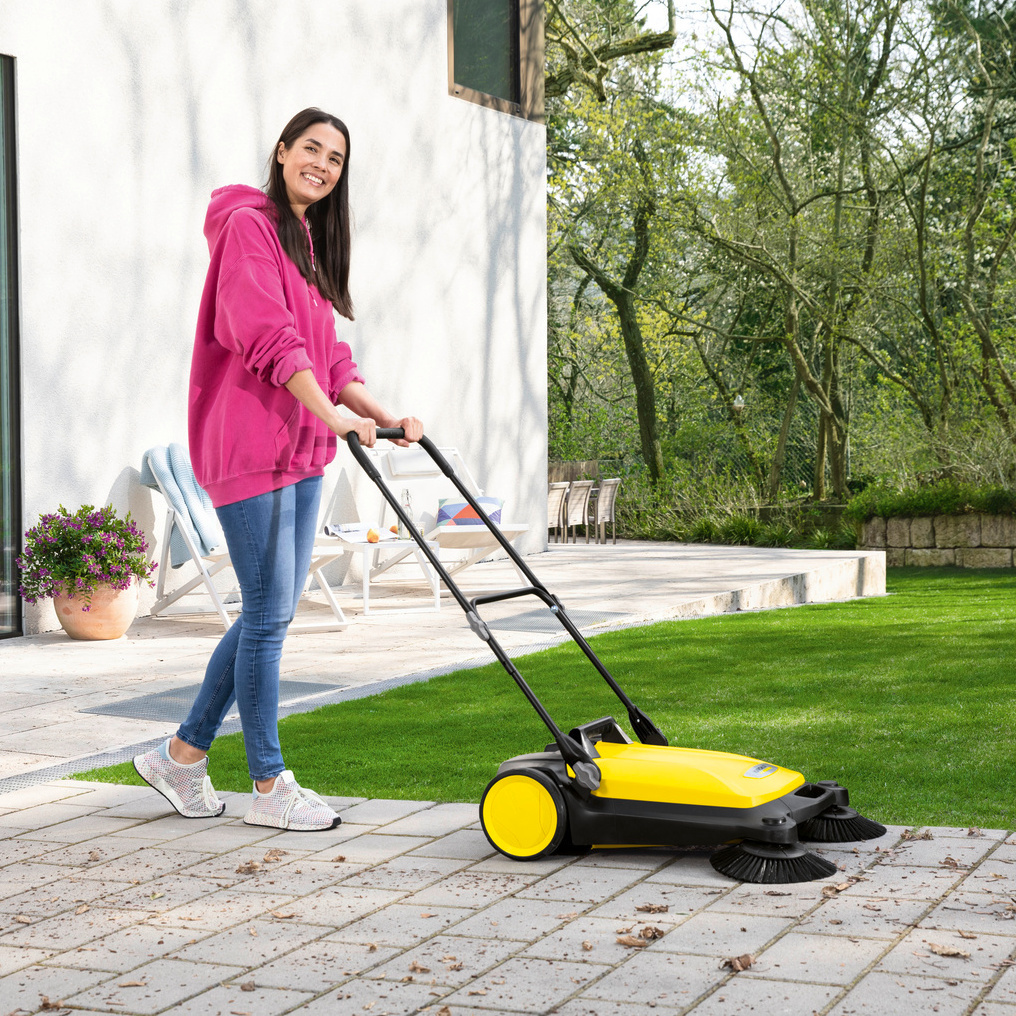 Easy to fold up: The convenient step surface makes it possible to set up the sweeper without having to bend over.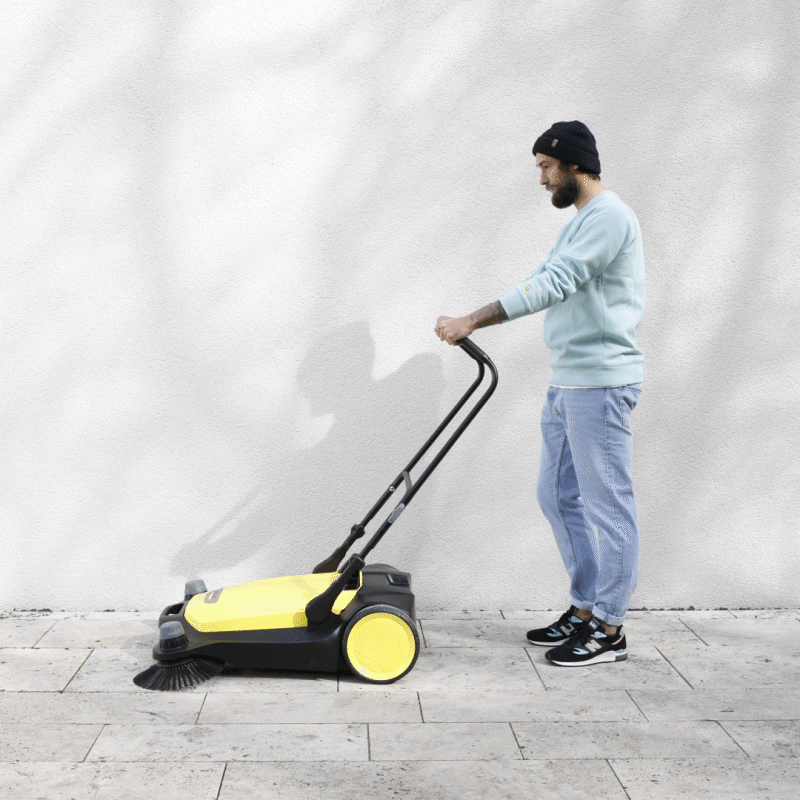 Flexible and convenient: The push handles of the sweepers are height-adjustable and can be completely folded down if necessary.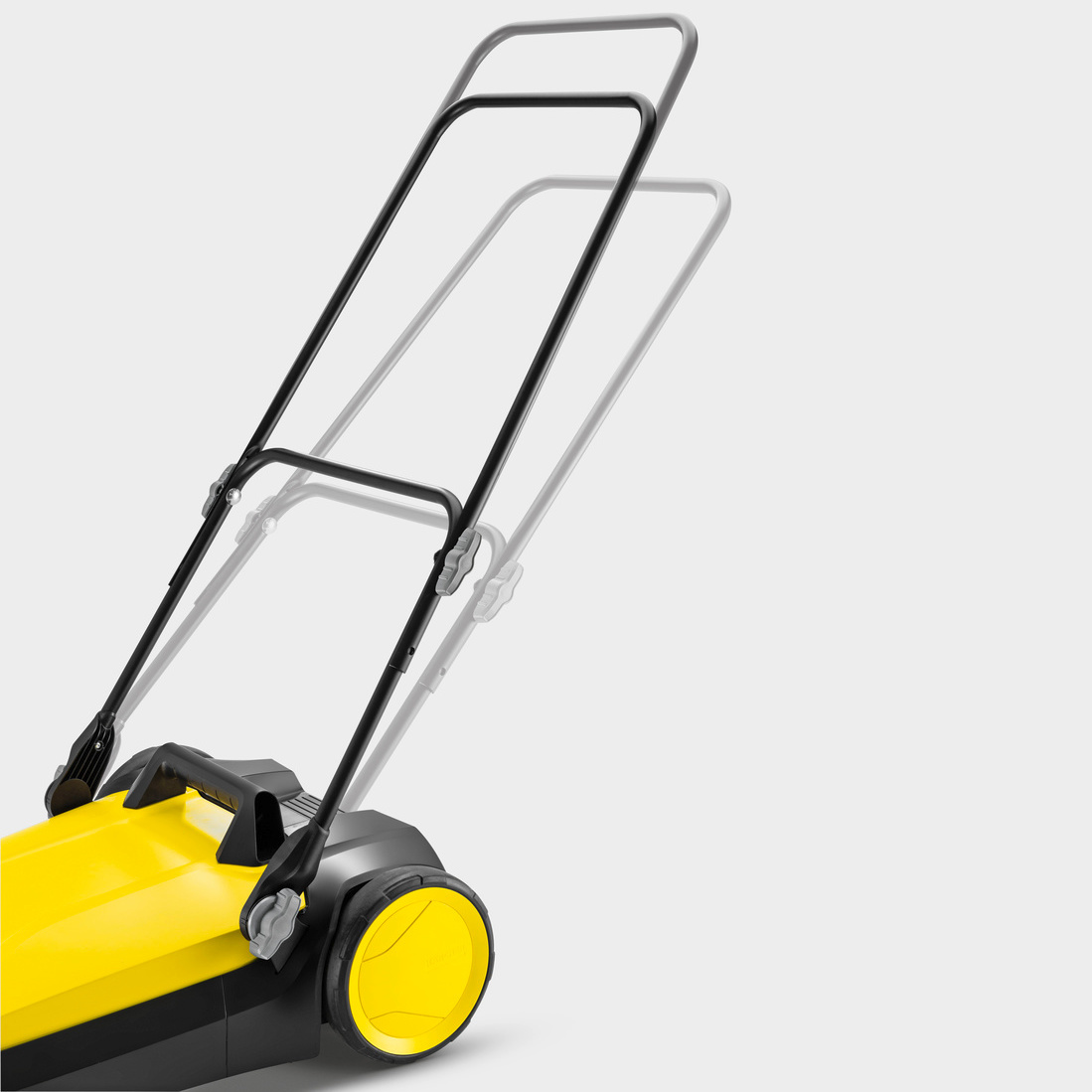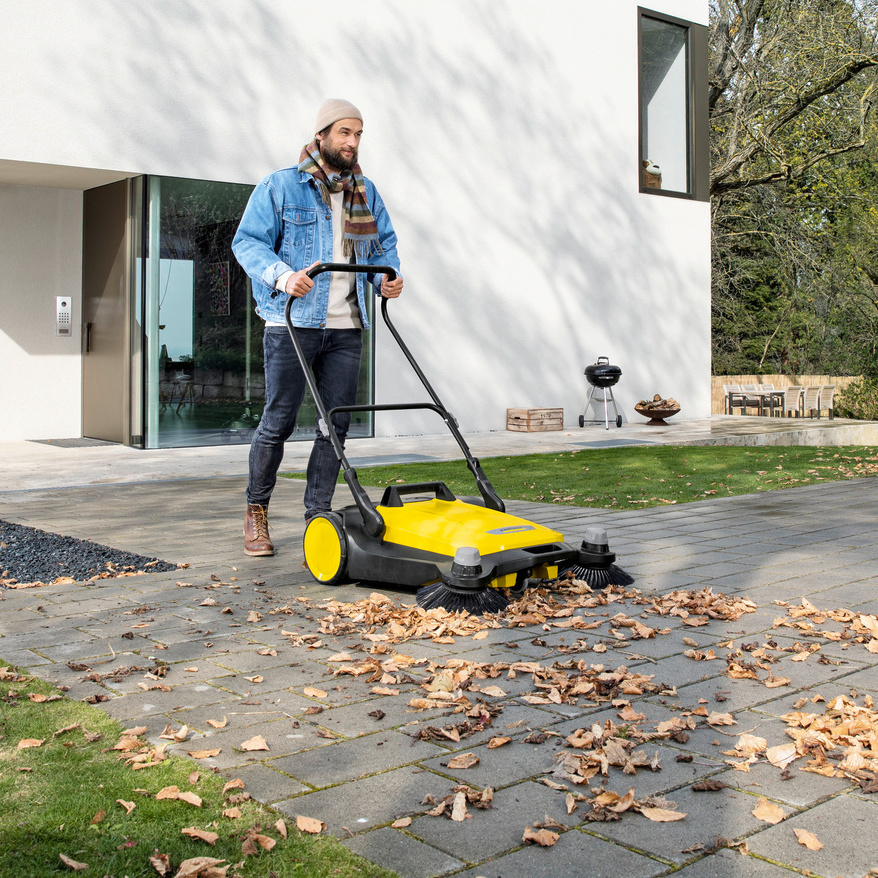 Outstanding cleaning performance: Thanks to the powerful roller brush, the side brushes and the large sweeping width, the sweepers effortlessly sweep areas of up to 3000 m² in just one hour.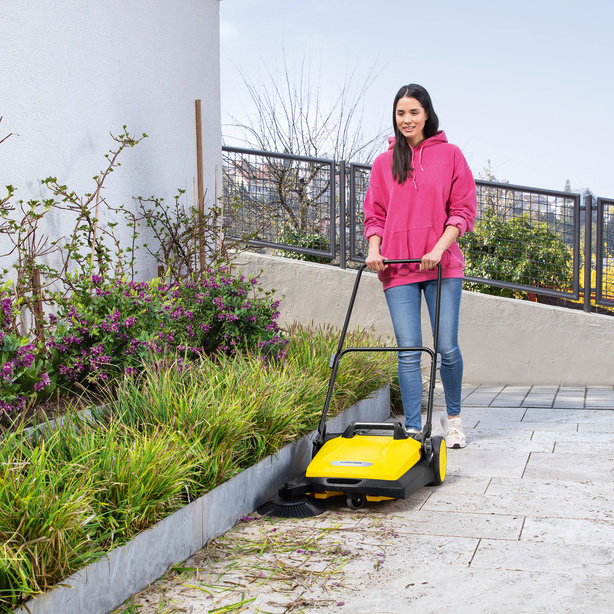 Cleanliness down to the last detail: The long bristles on the side brushes of our manual sweepers ensure thorough cleaning, even on edges.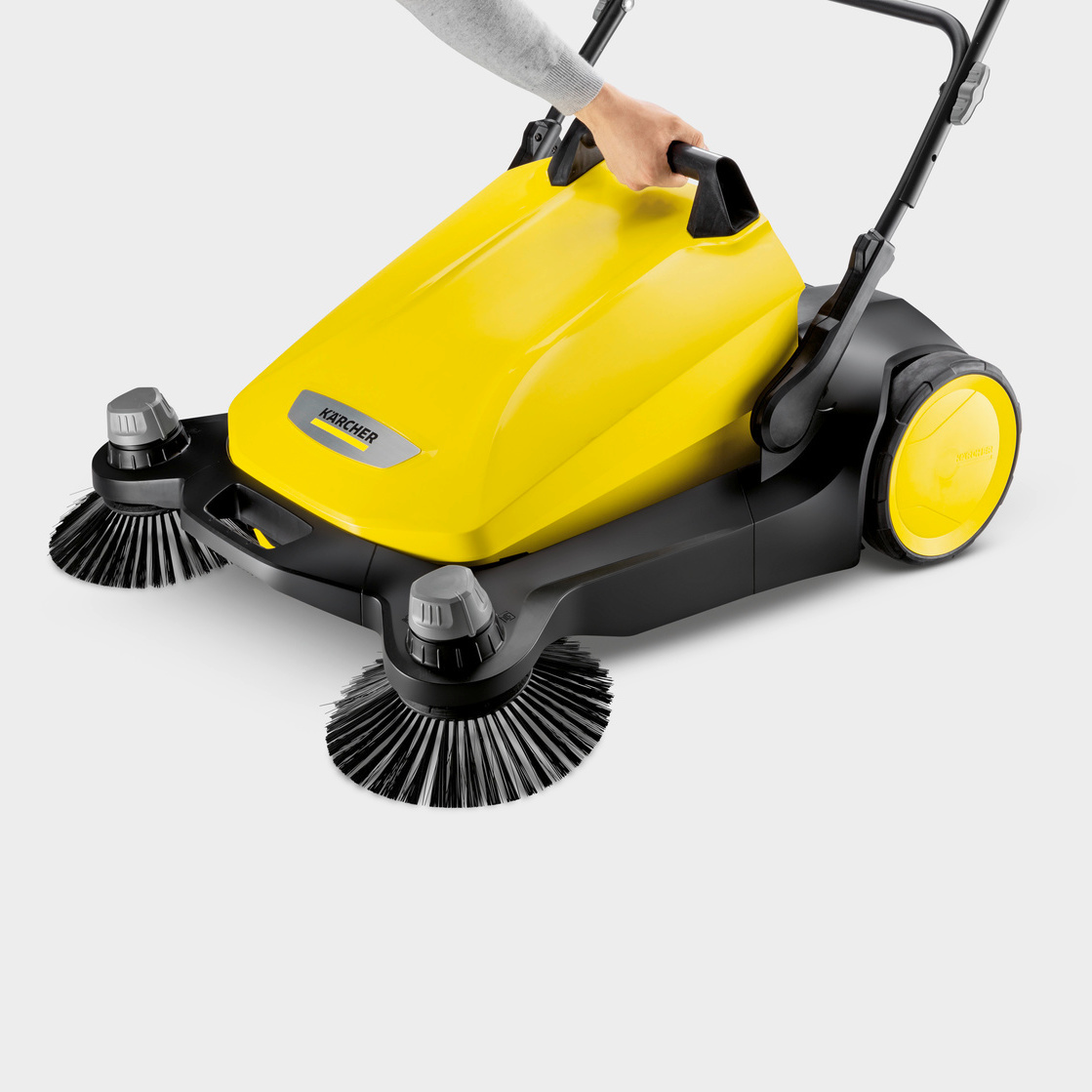 Easy removal: The waste containers in Kärcher sweepers can be removed very easily for emptying – grab, lift, done! No contact with the dirt.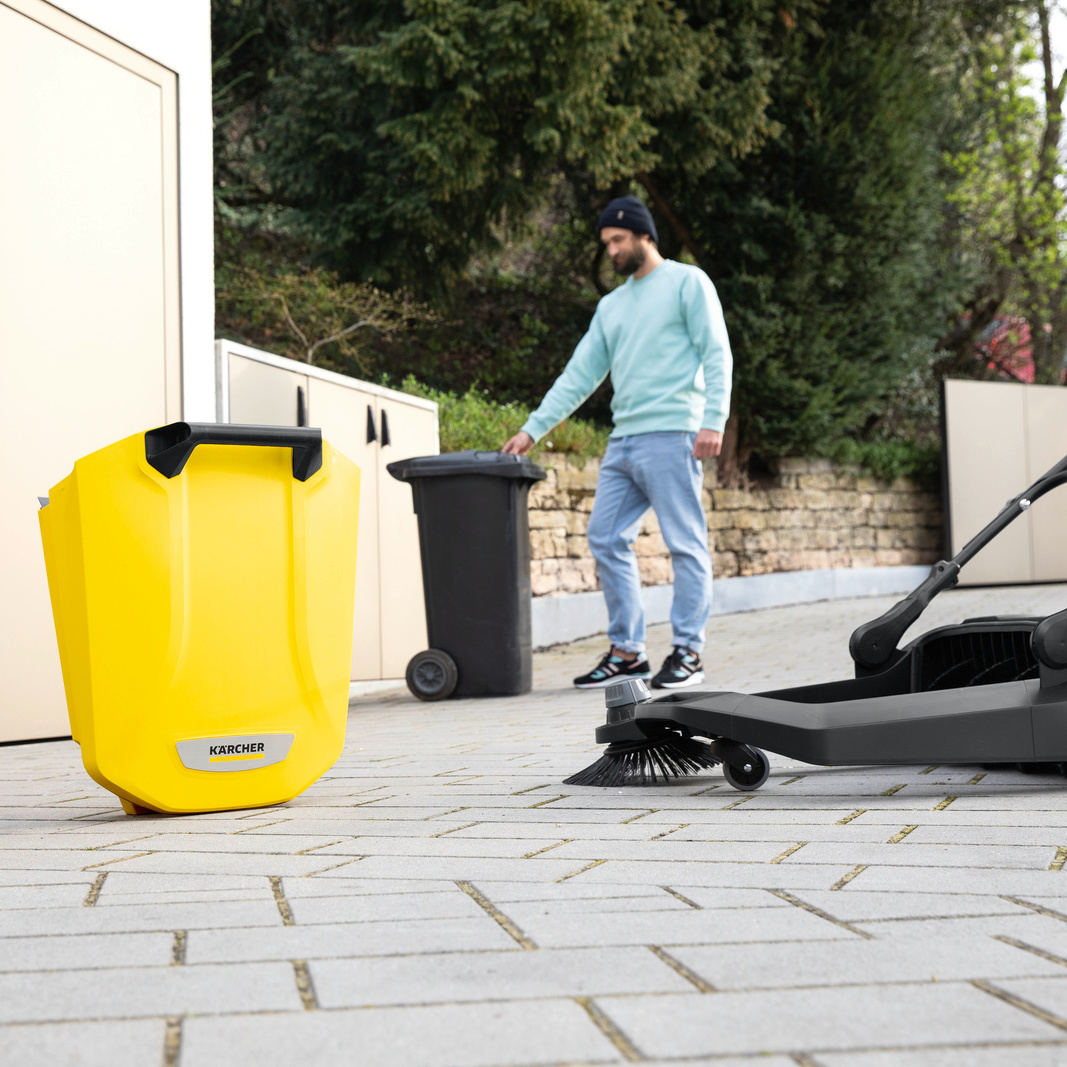 Stand-alone: The waste containers can be removed easily and are designed so that they can stand on their own.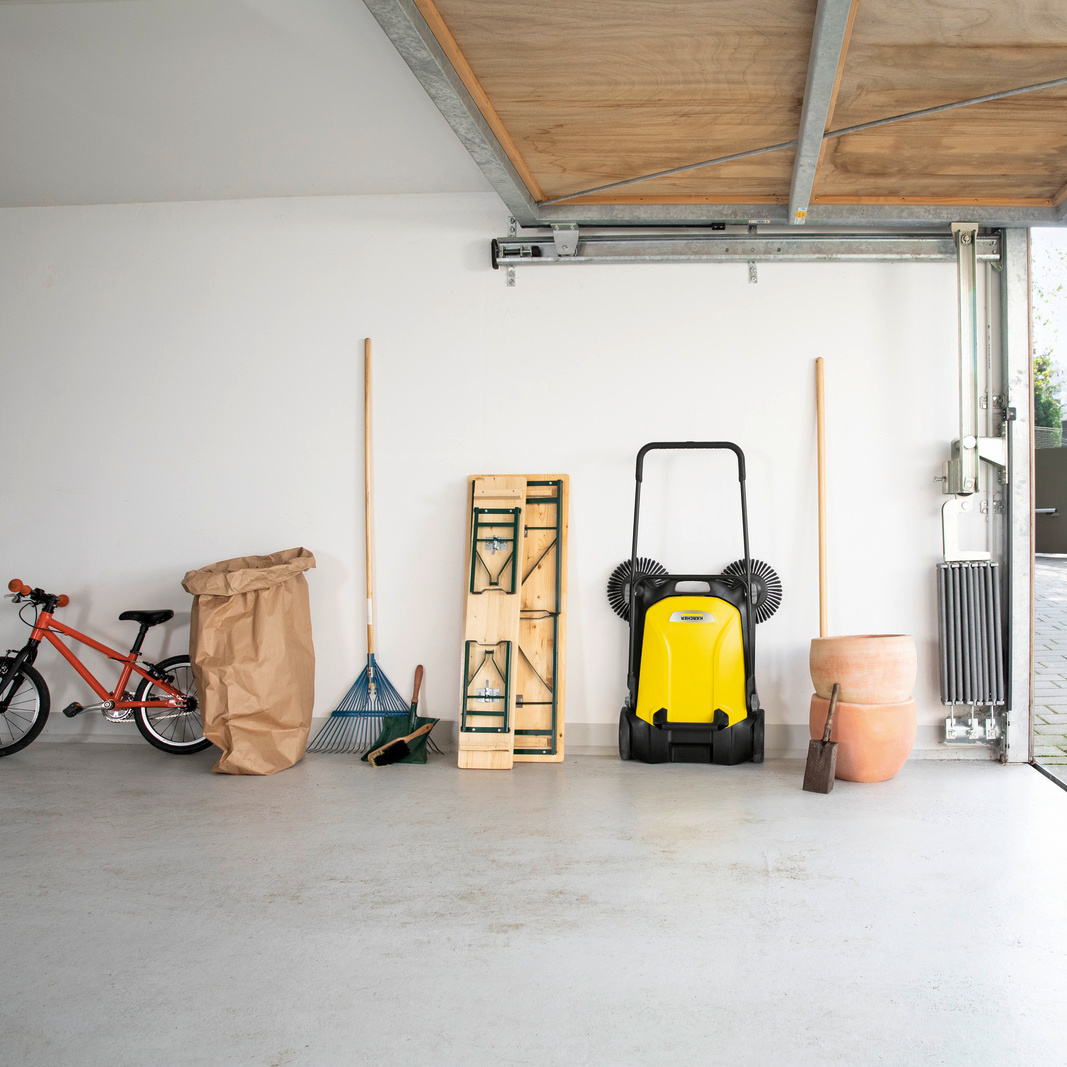 Simple and compact: All Kärcher sweepers can be stowed in a space-saving manner with little effort.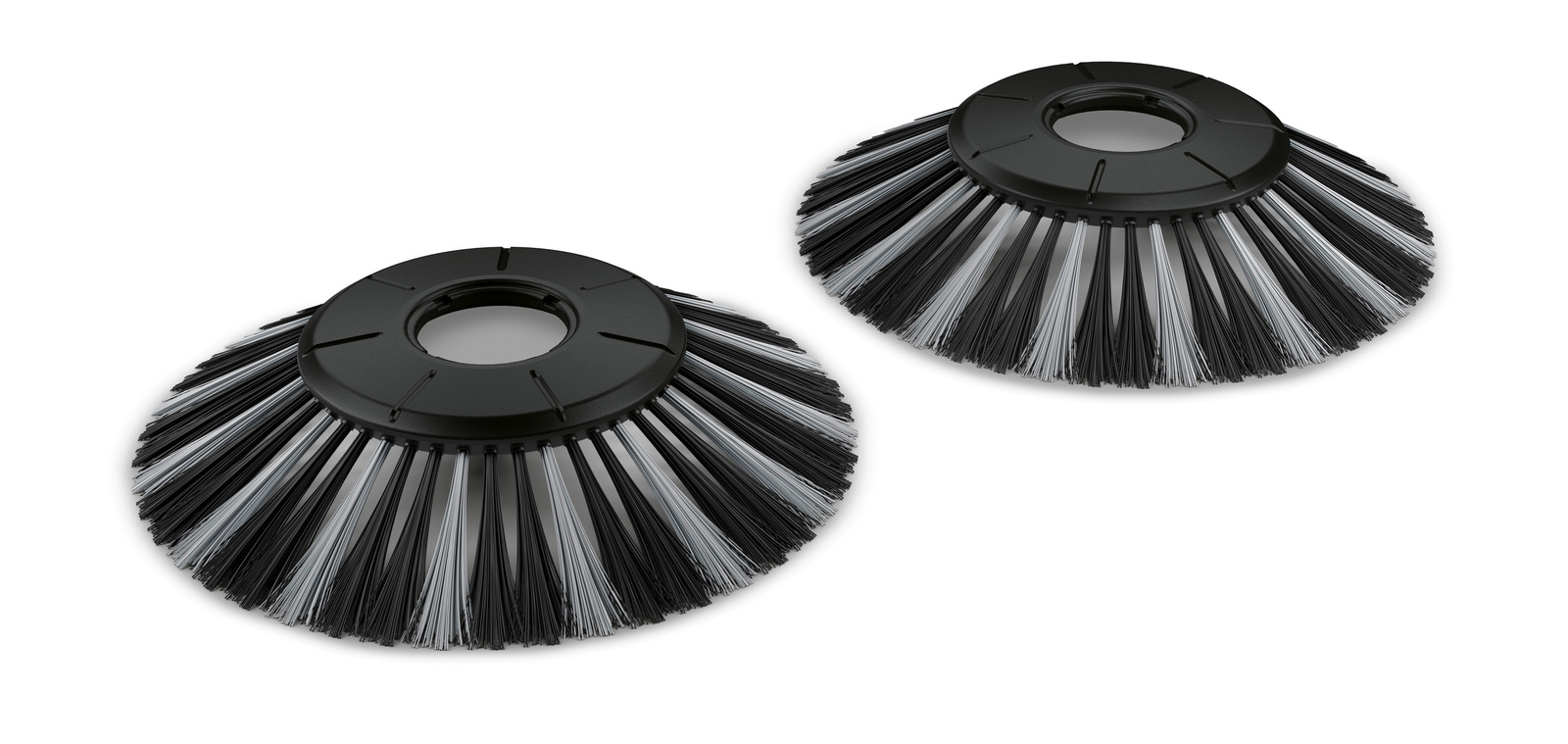 Side brushes for wet waste
The side brushes with brush configuration that is made up of standard bristles and bristles that are three times harder are ideal for loosening and sweeping up wet waste. We recommend that you use this, for example, to sweep up leaves that have become wet from the rain and are stuck to the ground. Side brushes are available for both the S 4 and S 4 Twin sweepers, while a larger pair is compatible with the S 6 and S 6 Twin.