KÄRCHER BATTERY POWER+
One platform – every possibility
In our Kärcher Battery Power+ platform, all Kärcher 36 volt machines can use one and the same battery. That way, you're always ready for cleaning and maintenance jobs – indoors and outdoors. Benefit from reliable runtimes and more productivity. Cordless freedom in all applications – from aeroplane interior cleaning to green space maintenance.
Demanding tasks call for efficient solutions: Kärcher Battery Power+
Professionals look for top performance. With Kärcher, they need only insert the battery and they're ready to go. Working with the 36 V battery system gives you unlimited power, complete safety and maximum compatibility.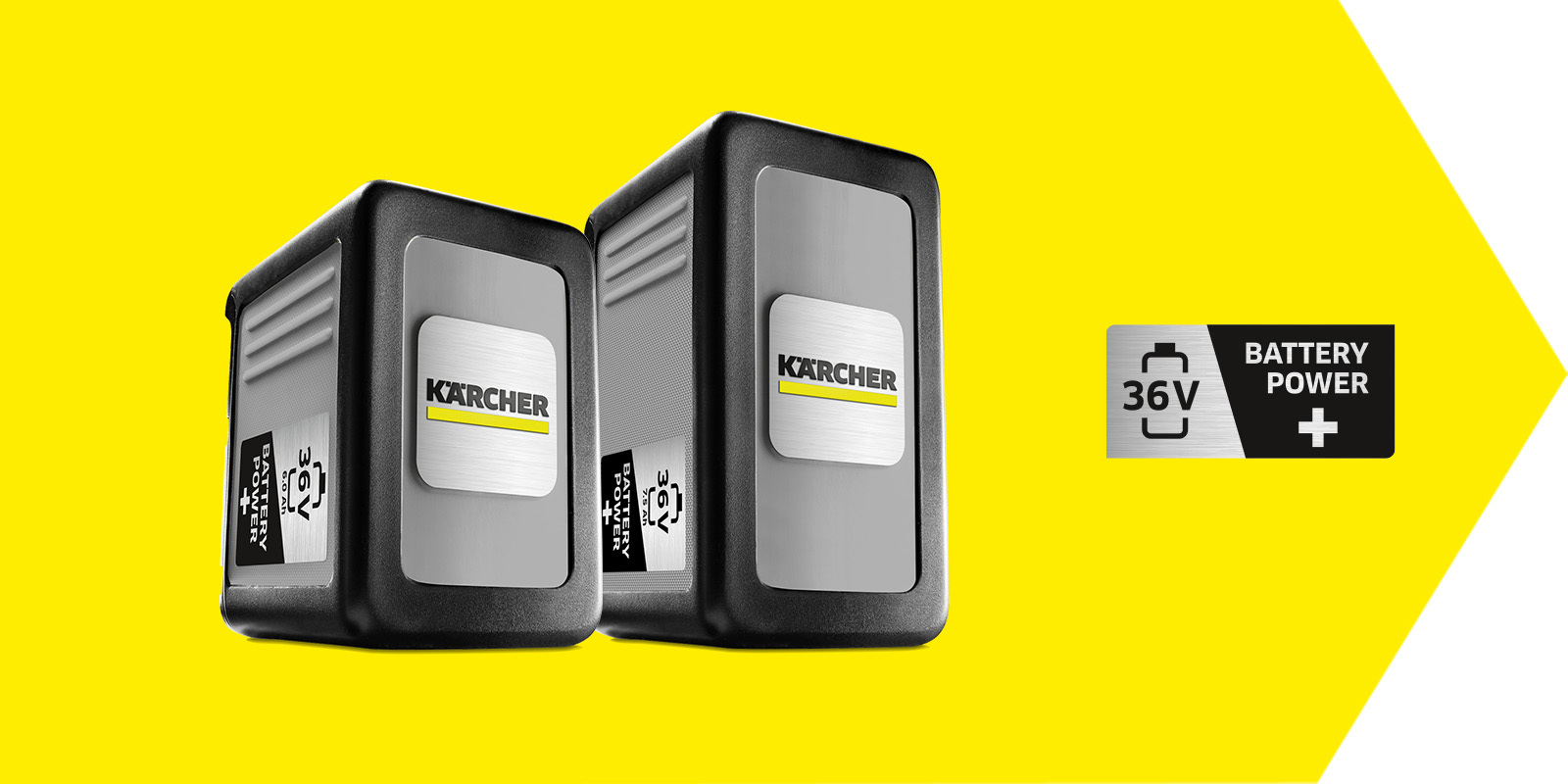 36 V Kärcher Battery Power+
The 36 V Kärcher Battery Power+ battery platform always delivers high power. The machines in this platform are compatible with all high-performance 36 V Kärcher Battery Power+ batteries in 6.0 and 7.5 Ah, as well as the 36 V Kärcher Battery Power batteries (2.5 Ah and 5.0 Ah). One battery for a wide range of Kärcher cordless tools, whether trimming lawns, high-pressure cleaning, hedge trimming or wet or dry vacuuming.
Flexible. Portable. Powerful.
Real time at last: our Real Time Technology
The unique Real Time Technology from Kärcher allows users to schedule their time efficiently. Unlike standard LED indicators, the easy-to-read display gives detailed information about the operating and charging states.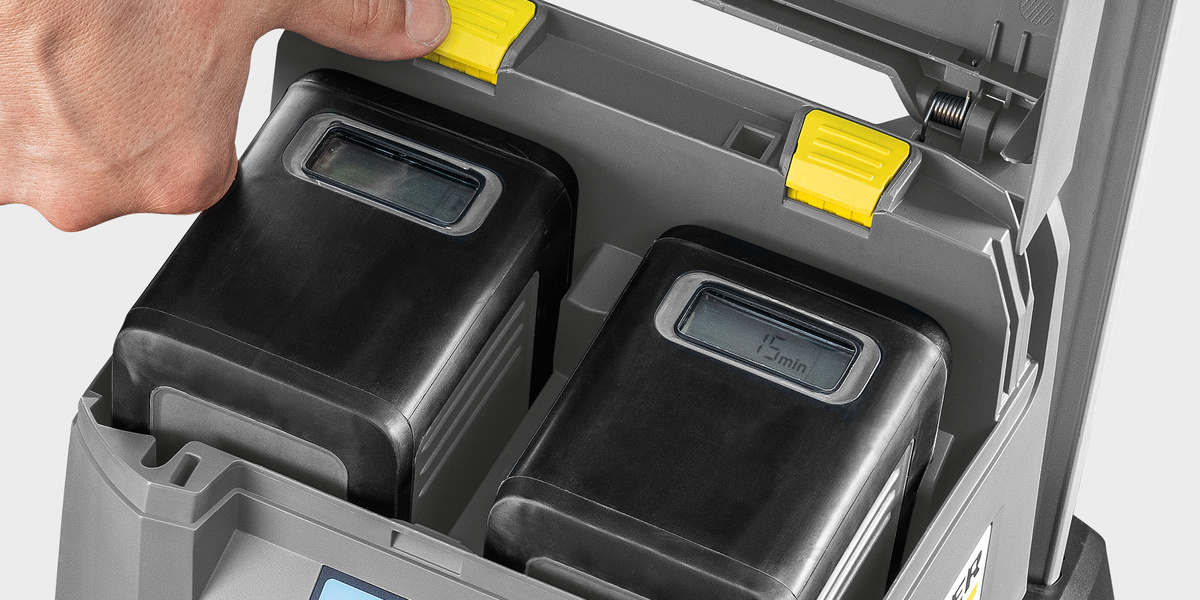 Remaining runtime in minutes
Always up to date: with our smart display, you can keep a close eye on your battery runtime at all times. Because thanks to the precise indication of the remaining runtime, you always know when the battery needs to be replaced or charged. The runtime varies depending on the machine.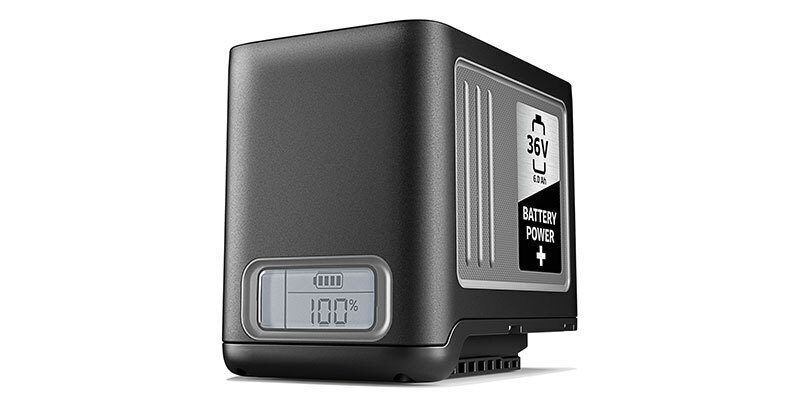 Battery capacity as a percentage
Everything under control at all times: everyone is ready – but is the battery? The display can even show the battery capacity percentage when the battery is in storage. This means the capacity is always visible and you're never unexpectedly faced with an empty battery.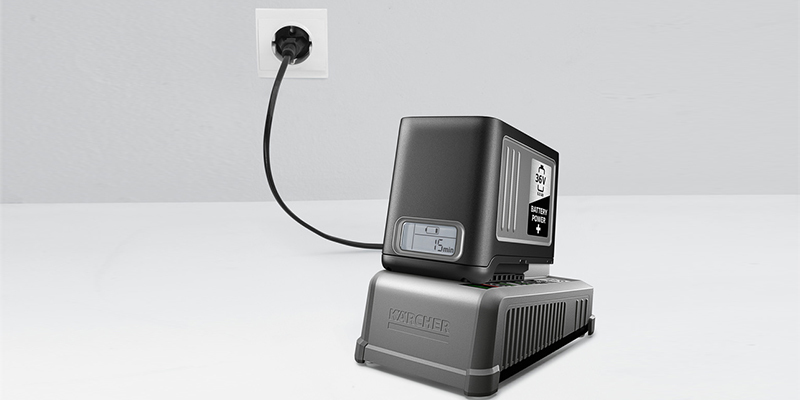 Remaining charging time in minutes
Everything planned to a tee: even the most powerful battery needs a break now and then – so it's good to be able to factor this into your plans. While the battery is charging, it's easy to see how much charging time is remaining. This allows you to estimate exactly when your battery is ready for use again.
Full power without a socket: Kärcher Battery Power+
Our battery-powered machines offer maximum freedom of movement and complete portability without compromising on performance. Our high-performance lithium-ion cells and perfectly tailored electronics make the batteries of the Kärcher Battery Power+ platform particularly powerful. Thanks to the innovative Real Time Technology from Kärcher, you can plan your operations with precision, since the integrated display shows you the battery status, charge status and remaining charging time to the nearest minute.
The products from the Kärcher Battery Power+ battery platform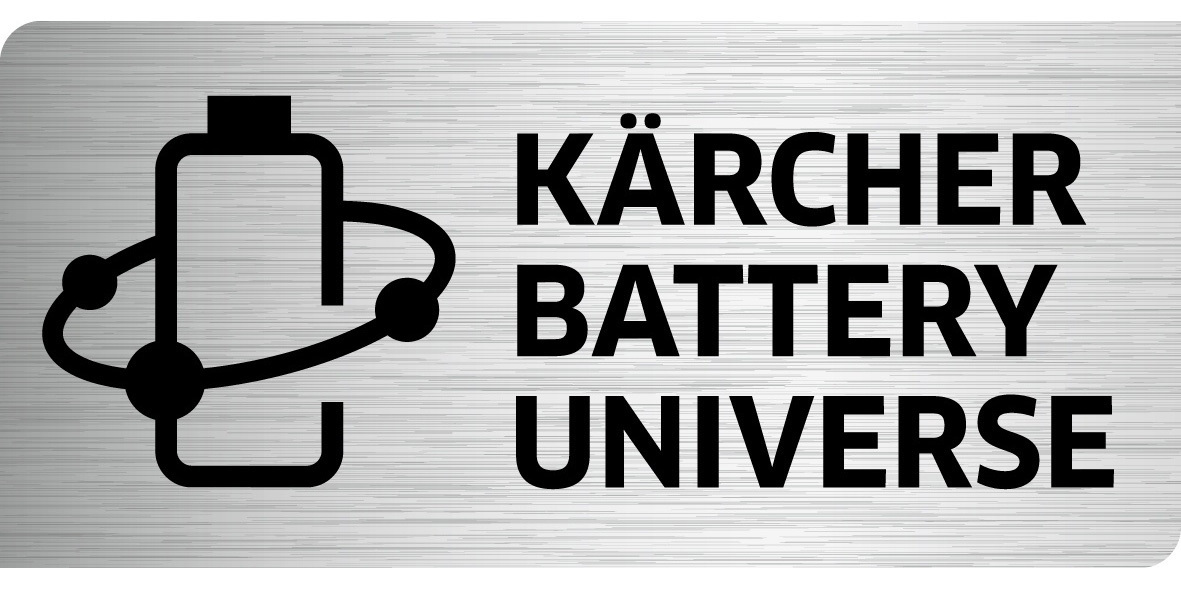 Battery Universe
Whether it's 18-volt, 36-volt, Battery Power or Battery Power+, here you'll find detailed information about the advantages, functions and compatibility of Kärcher's exchangeable battery systems.
Kärcher Battery Universe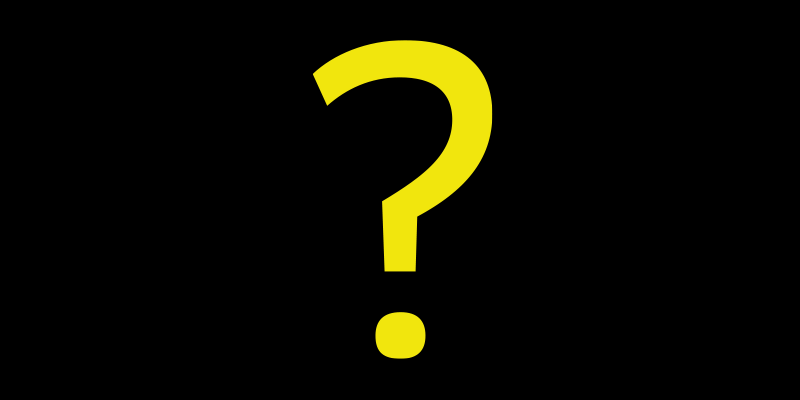 FAQs Battery Power / Battery Power+
How long is the battery runtime? Which batteries are compatible with which machines? How does Kärcher Real Time Technology work? Answers to these and other questions about the Kärcher exchangeable battery platforms can be found here in the Frequently Asked Questions.
FAQs