MOBILE CLEANING
When there is no plug nearby: Kärcher's battery-powered, mobile cleaning solutions push the boundaries of outdoor cleaning in both the medium and low pressure range.
Please note that different country versions are available for most products: 120 V / 60 Hz or 220-240 V / 50 Hz.
BRING BACK THE WOW TO YOUR KINGDOM.
No power connection? No problem! The lightweight, handheld battery-powered medium-pressure washers from the Kärcher 18 V Battery platform clean practically everything around the house without the need for a power supply. Simply connect the hose and it's ready to go.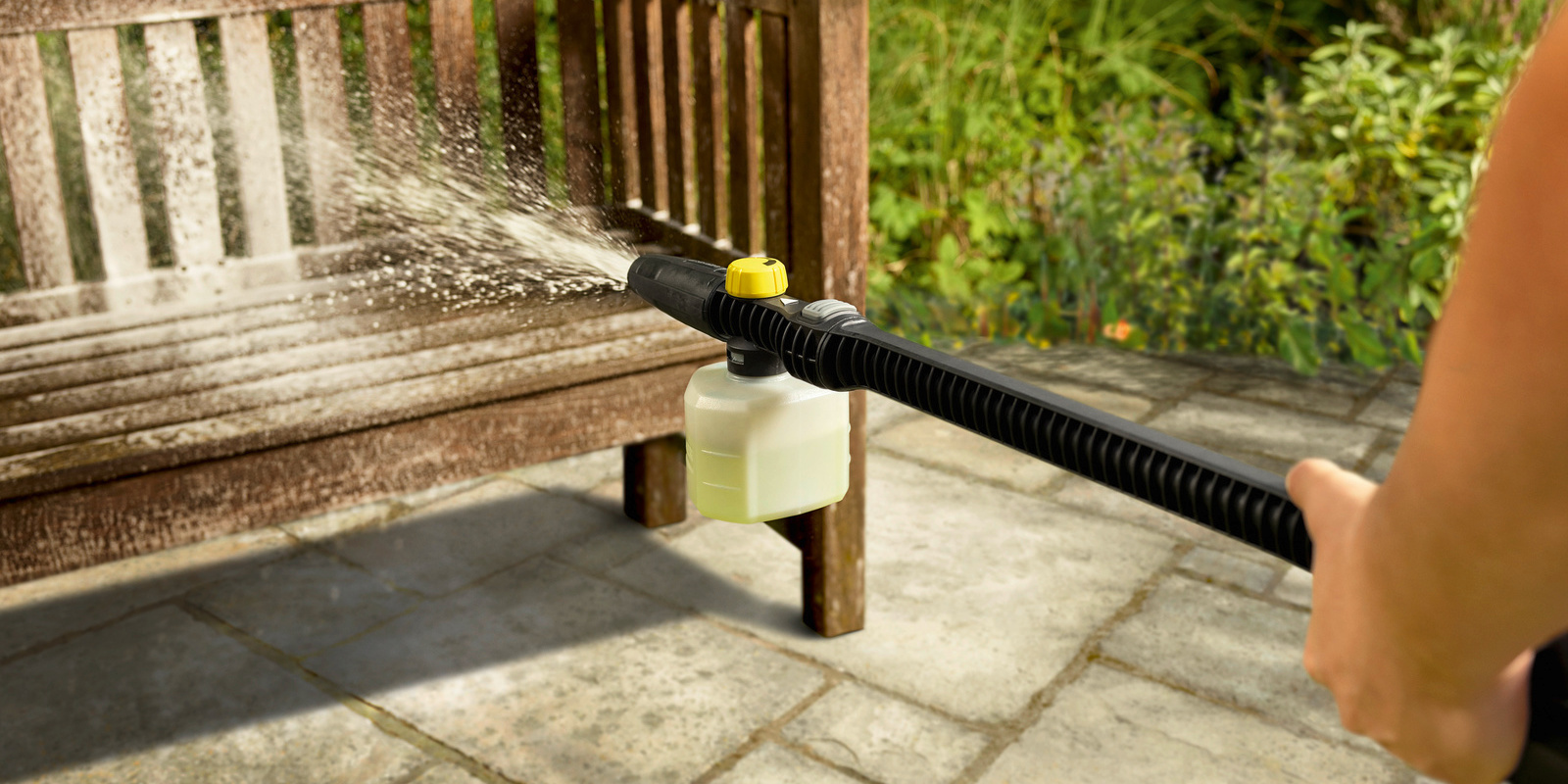 FJ 24 Handheld foam jet
he FJ 24 Handheld foam jet for dispensing Home & Garden detergents with Kärcher Handheld Cleaners.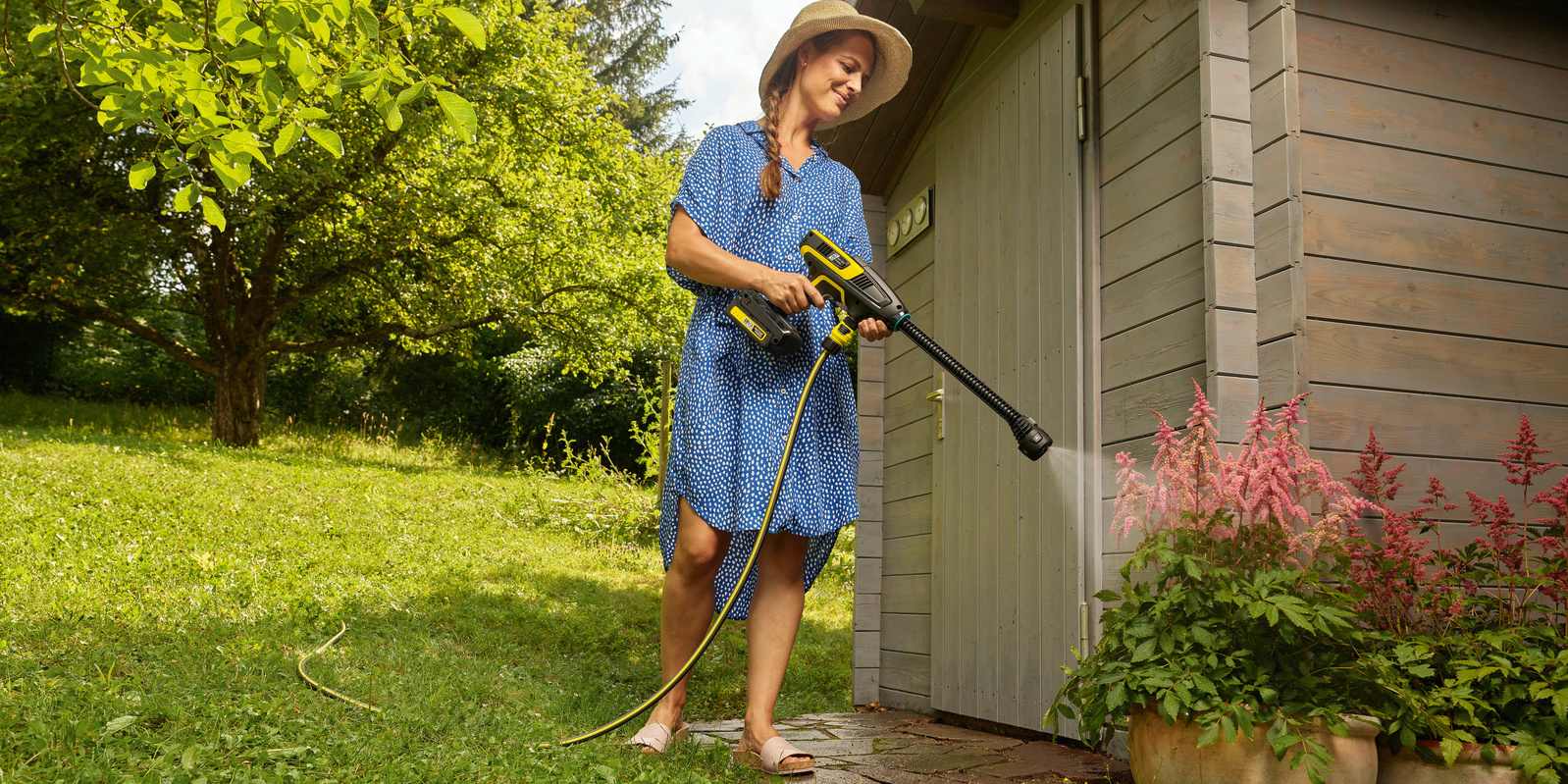 MJ 24 Handheld 5-in-1 Multi Jet
Diverse 5-in-1 multi jet for the Handheld Cleaner: The MJ 24 Handheld with point, flat, rinsing, secondary and pouring jet. Easily adjustable by turning the nozzle head.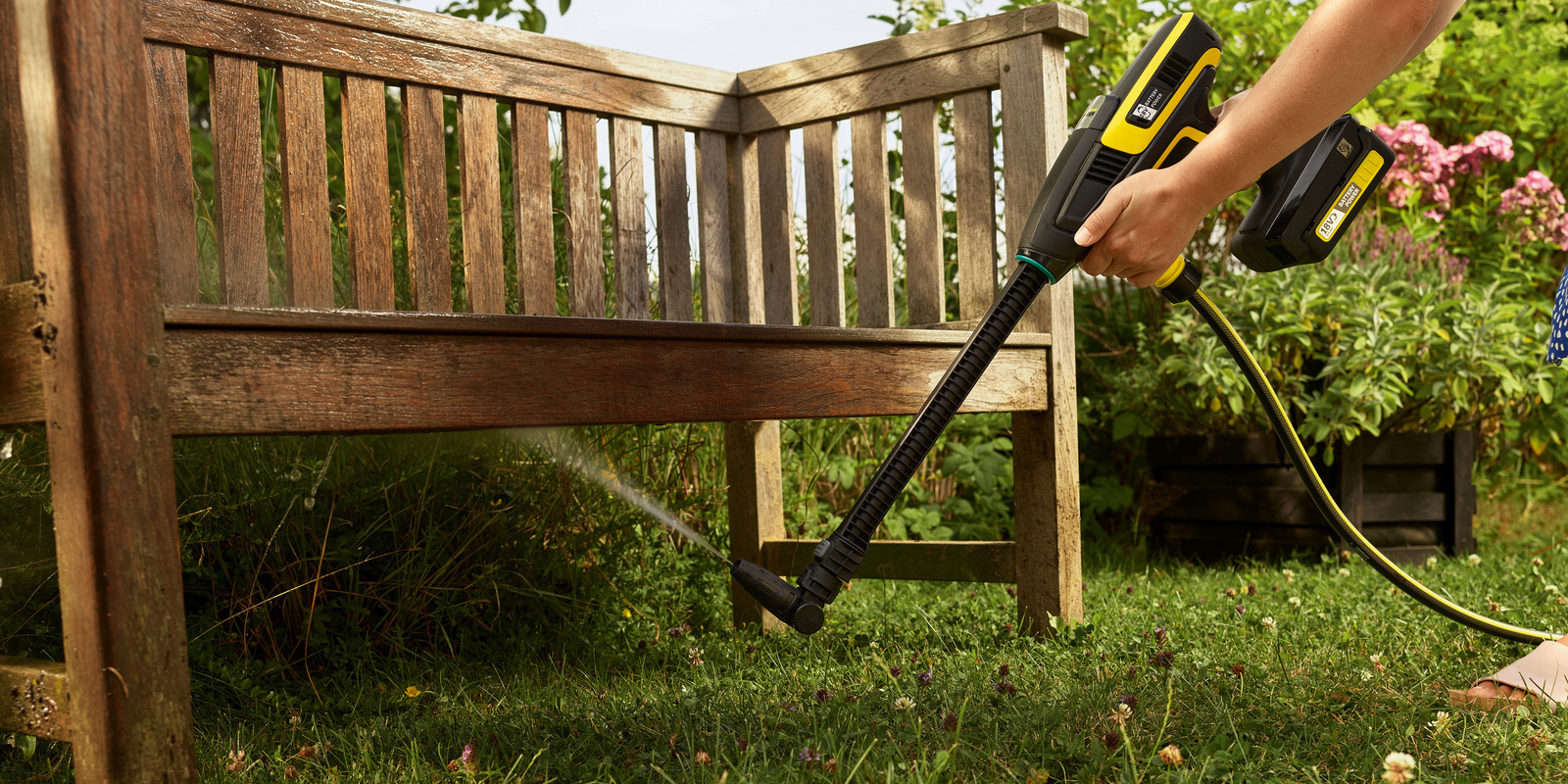 VJ 24 Handheld variable spray lance 360°
Variable spray lance with adjustable 360° joint: The VJ 24 Handheld for the Handheld Cleaner is ideal for cleaning areas that are difficult to access.
Sophisticated storage concept
Hose and spray gun can be conveniently stowed away under the water tank. So the device remains compact and easy to transport.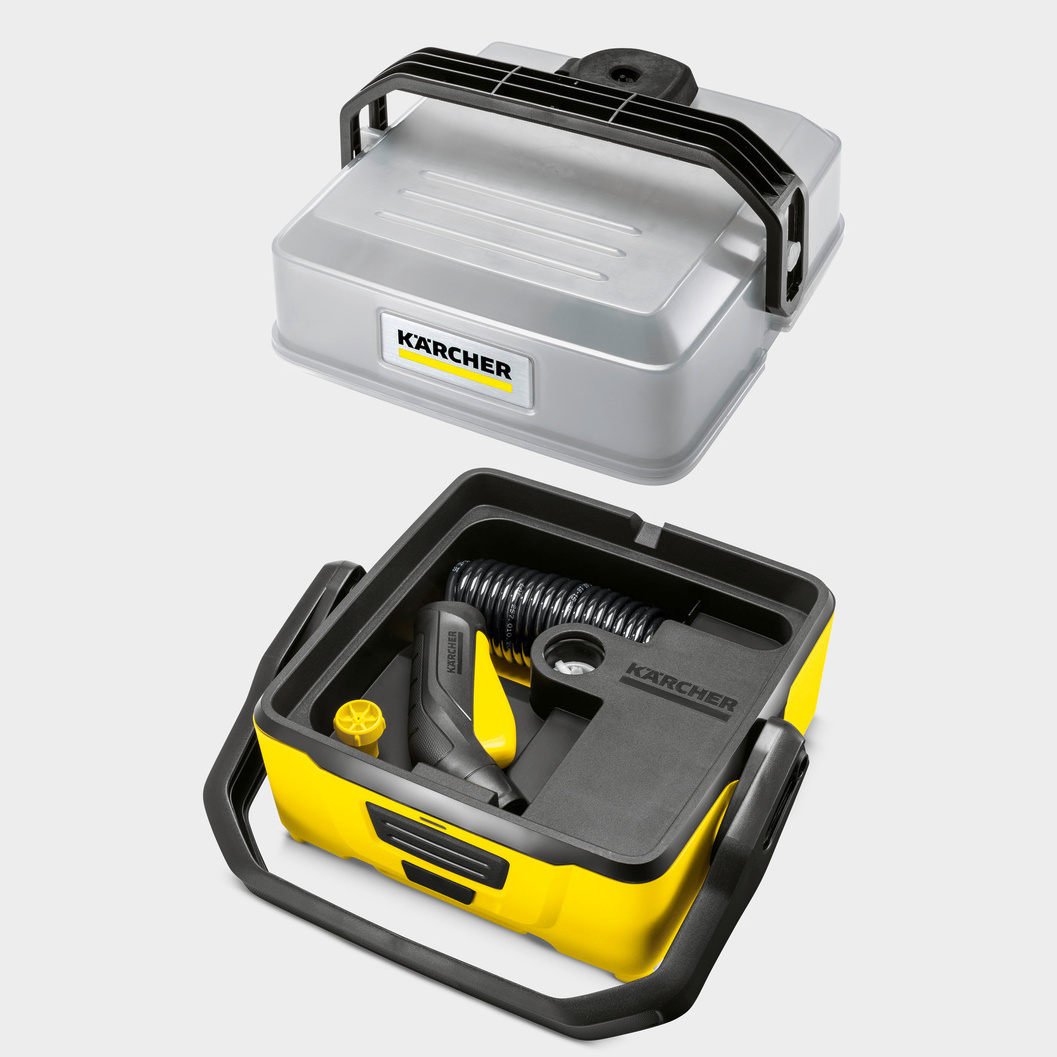 Flexible battery operation
The integrated lithium-ion battery enables mobile cleaning with no need for a power source.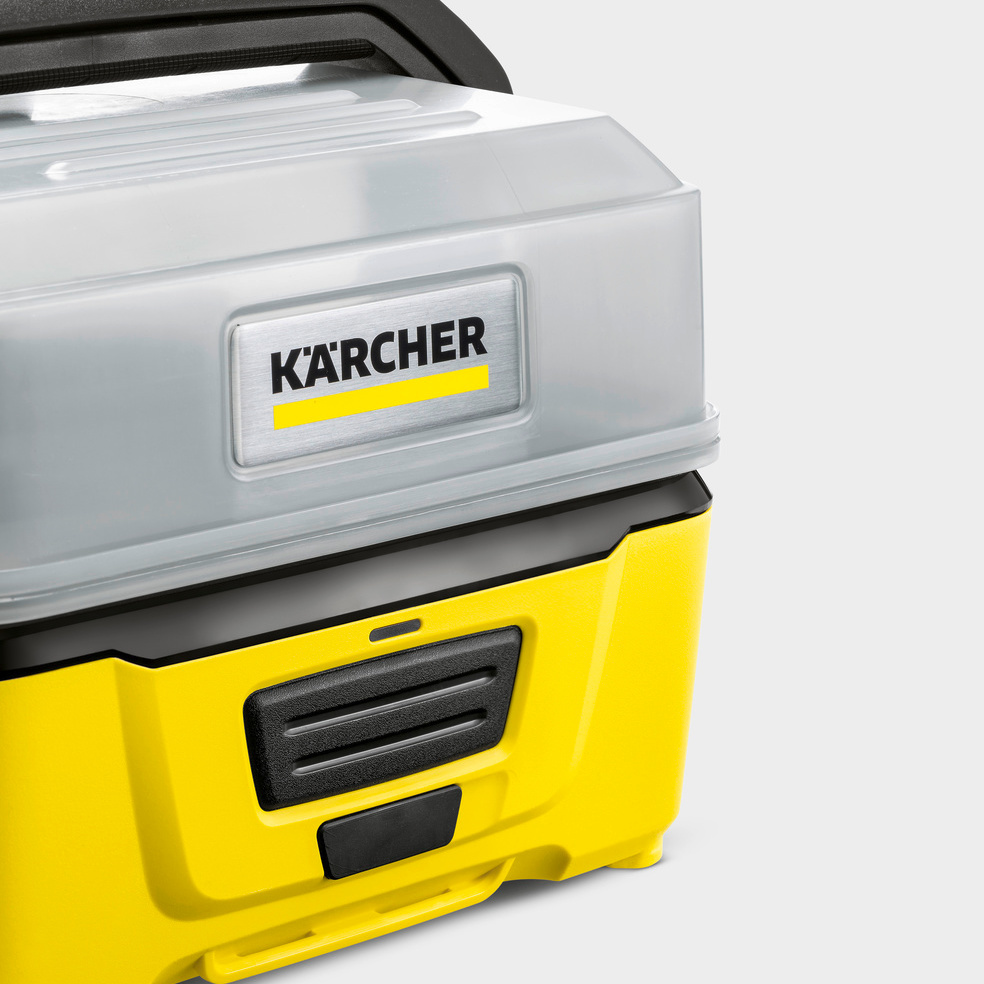 Water tank and filling level indicator
The 4-litre water tank (OC 3 Plus: 7 liters) is sufficient for up to 2 bicycles or several small objects.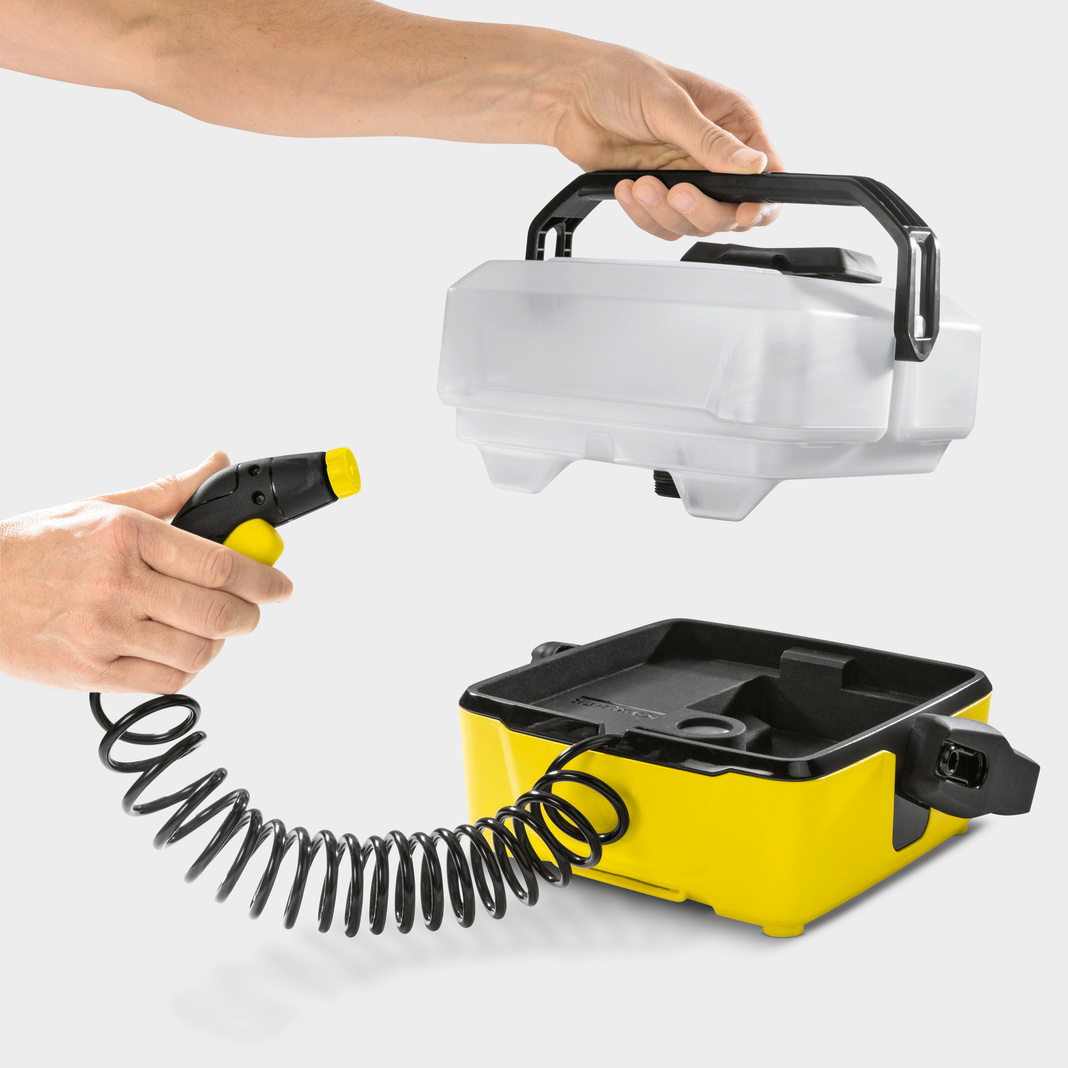 Effective low pressure
The flat stream with low pressure cleans sensitive components thoroughly and gently.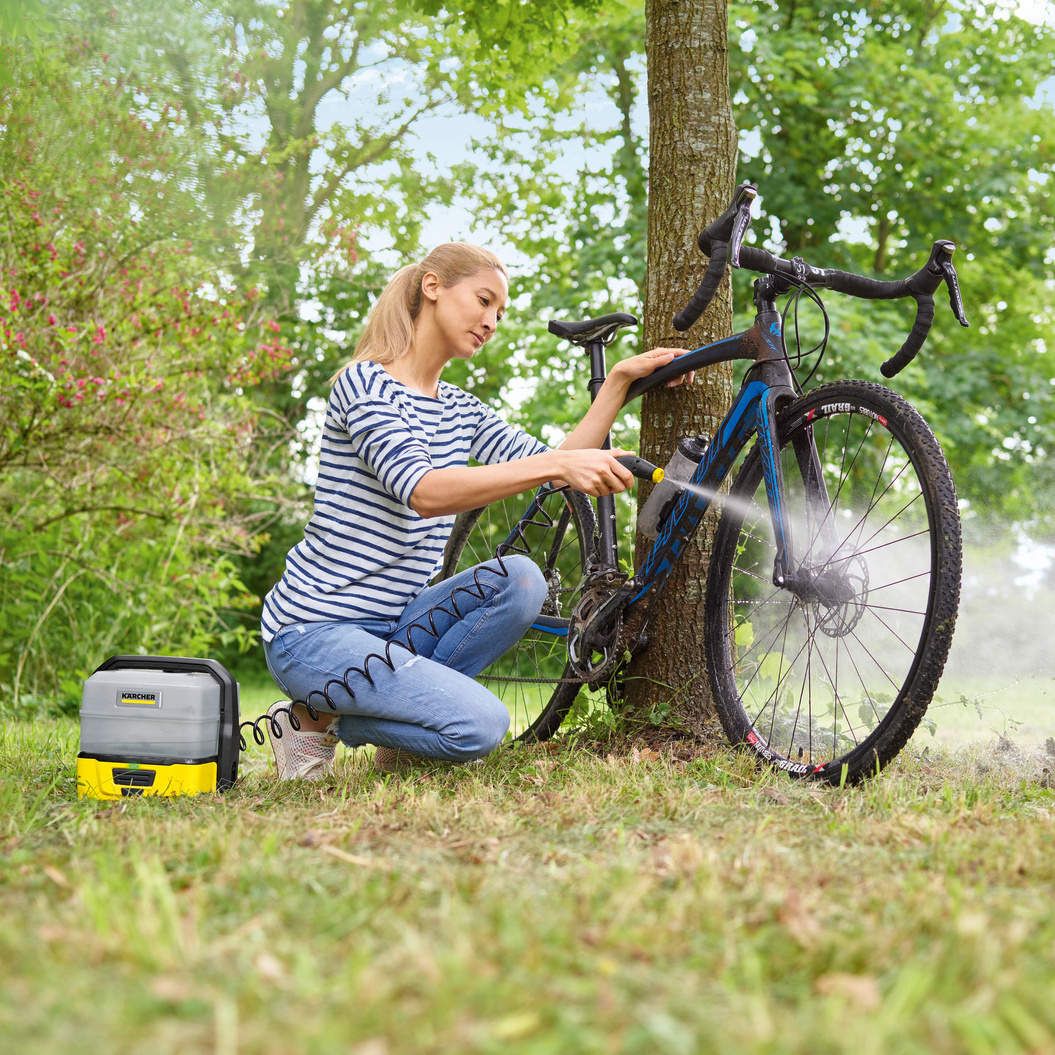 Adventure Box
Walks in the wilds may bring great fun, but they sometimes leave an even bigger mess. The Mobile Outdoor Cleaner with Adventure Box from Kärcher has the perfect solution. With its lithium ion battery, detachable 4-litre water tank (OC 3 Plus: 7 liters) and dedicated accessories, it washes the mud, dirt and sand from boots and buggies – before they can soil your car and home. Making it the ideal companion for any family outing.
Bike Box
Cleaning a bike can feel like scaling a mountain, but with the Mobile Outdoor Cleaner with Bike Box it's downhill all the way. The spray gun safely washes dirt from sensitive parts, while a multipurpose brush attachment removes tougher grime – leaving your spokes, frame and treads looking great. The box comes complete with an integrated lithium ion battery, detachable 4-litre water tank (OC 3 Plus: 7 liters), detergent and microfibre cloth.
Pet Box
It's a dog's life. Every outing ends with you cleaning your fourlegged friends – or your car and carpets. With its animal-friendly, low-pressure showerhead, the Mobile Outdoor Cleaner with Pet Box gently removes dirt and mud on the spot. And thanks to its integrated lithium ion battery and detachable water tank, can clean the puppies too. Give your dog a good name with the Mobile Outdoor Cleaner.