Home & Garden Cleaning and care agents
The right cleaning agents make the difference. When combined with cleaning agents that are specially formulated for particular tasks, Kärcher cleaning devices deliver maximum performance. Our range includes a wide selection of cleaning agents for all cleaning tasks around the home and garden.
The perfect addition: Kärcher cleaning agents and care agents.
For over 30 years Kärcher has placed huge importance on environmental considerations and resource conservation in the development and production of its cleaning and care agents. The cleaning agents, which are specifically designed for the devices, not only guarantee optimum cleaning results but also save water, time and energy.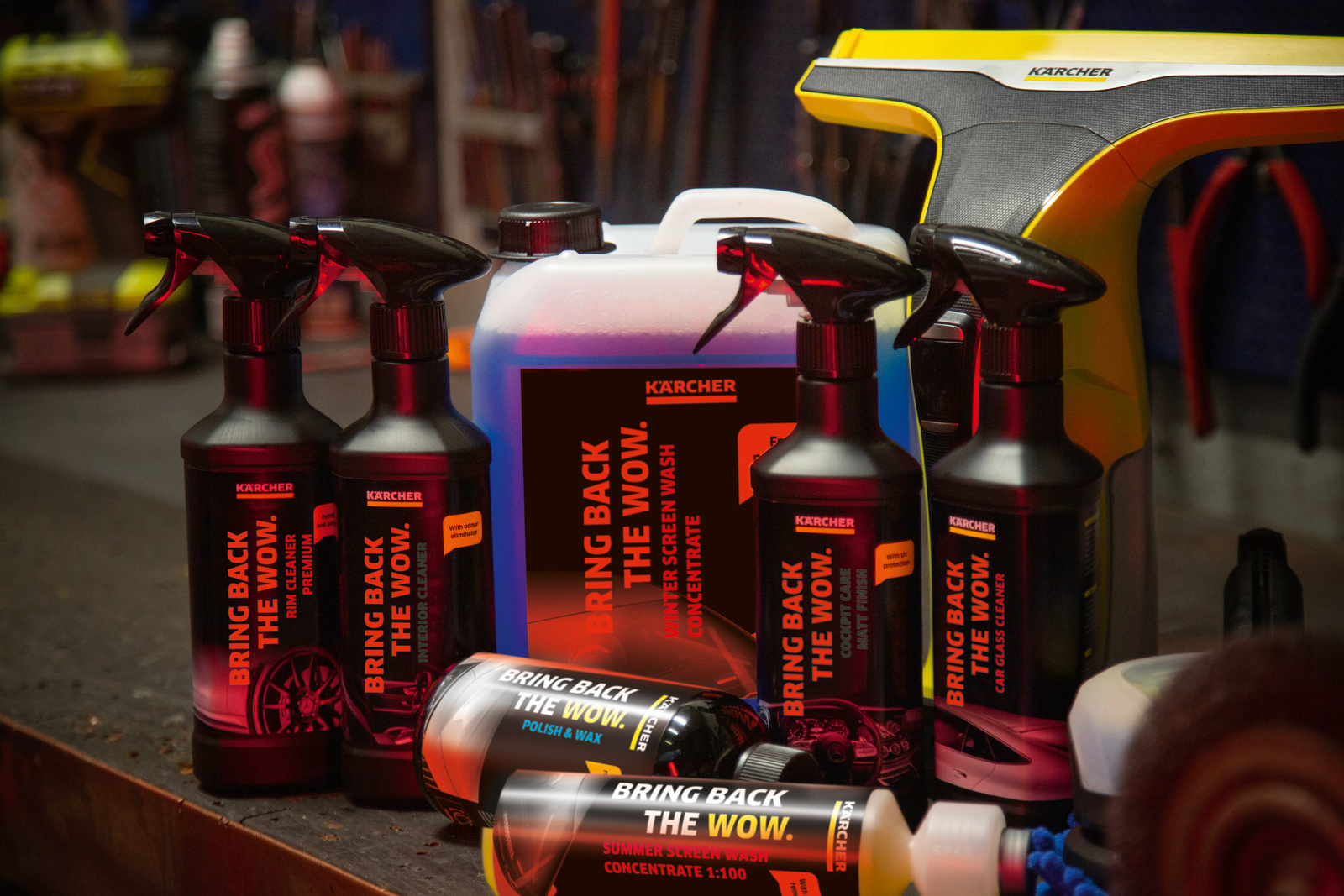 Cleaning with the wow factor
New products for vehicle cleaning and maintenance from Kärcher
A freshly cleaned car feels better to drive. This is because it looks as good as new, smells nice and actually lasts longer too. Dirt not only makes the vehicle look bad, it also causes damage in the long term. Tried-and-tested Kärcher detergents and care agents ensure a dazzling appearance and longlasting care.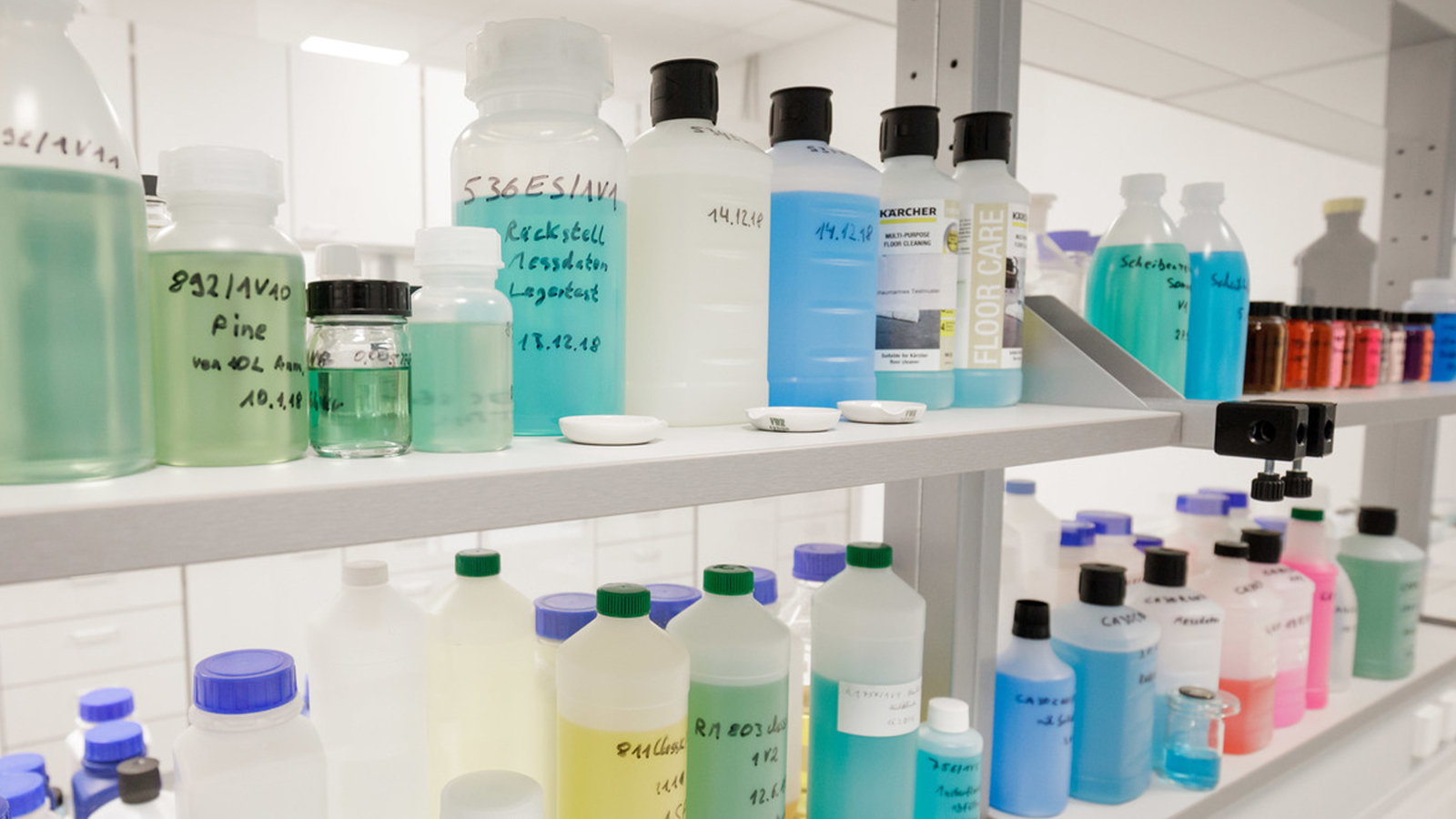 Sustainable detergents
Today detergents must meet many requirements. Ecologically sustainable process solutions are becoming increasingly important. Kärcher faces this challenge in the new chemical and test laboratories at the site in Winnenden. An overview of the development of sustainable detergents.
Professional cleaning and care agents
Clean quickly and more effectively with lower energy consumption and less waste water pollution from mineral oil residues: there are numerous benefits to using Kärcher's professional cleaning and care agents.