Vehicle cleaning systems
Clean cars and trucks economically Kärcher offers a complete range of systems for interior and exterior cleaning of cars and commercial vehicles: portal and self-service washing plants are durable and deliver perfect cleaning results. They have a low water consumption and are eco-friendly. Our flexible concept is perfectly tailored to your specific requirements – from planning to the individual design. Kärcher has been a successful manufacturer of washing bays for decades. Our experience as a manufacturer of washing bays and thousands of installed systems offers the security of having Kärcher as an experienced partner. Our washing bay team will be happy to advise you!
LET THE SHOW BEGIN
Showcase your gantry car wash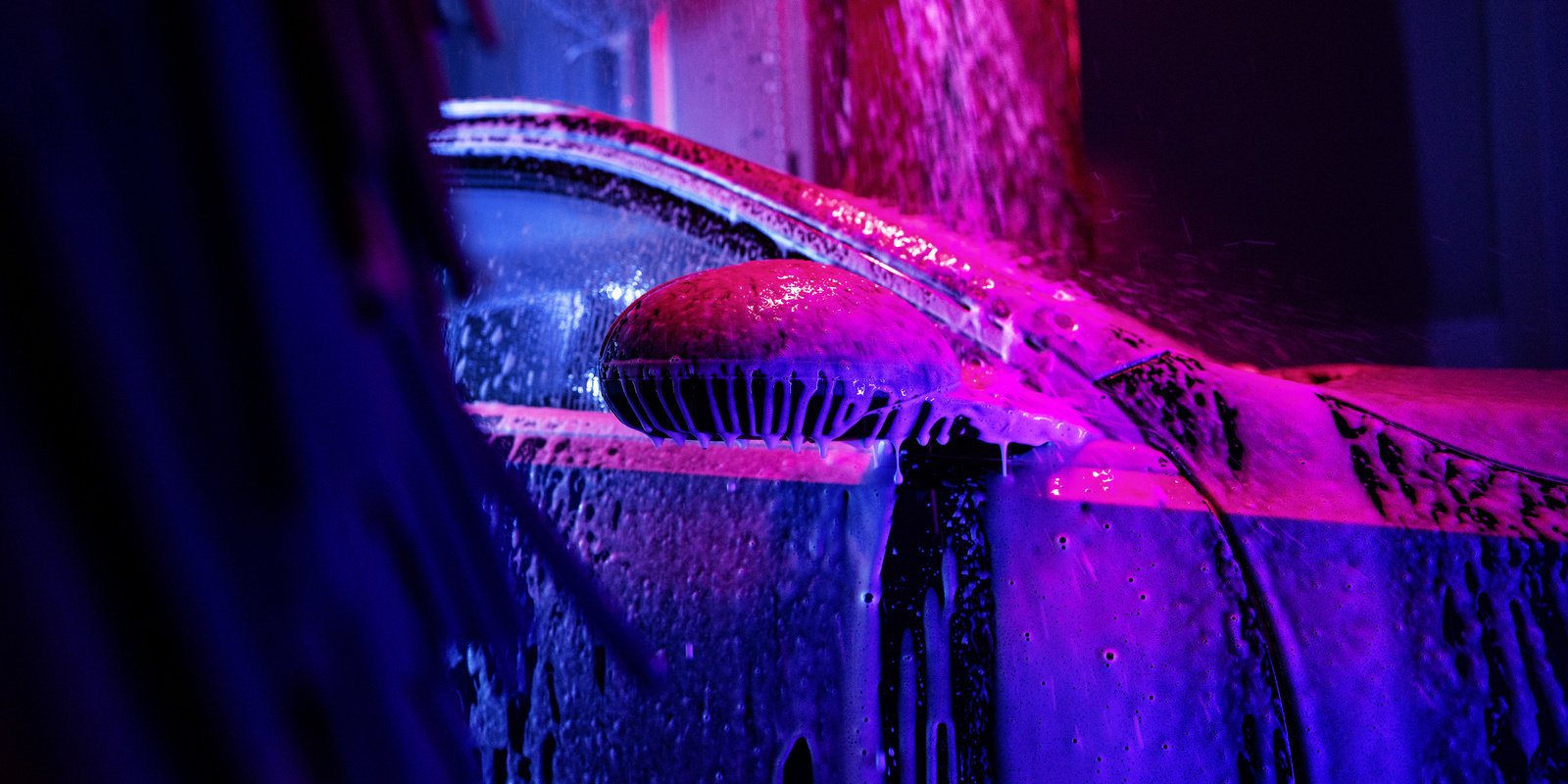 Lighting
This makes each wash worth seeing – we guarantee your customers have never experienced a vehicle wash quite like this. The changing LED illumination makes quite an impression as it sets the stage for the various steps of each car wash. This will make your site a real customer magnet.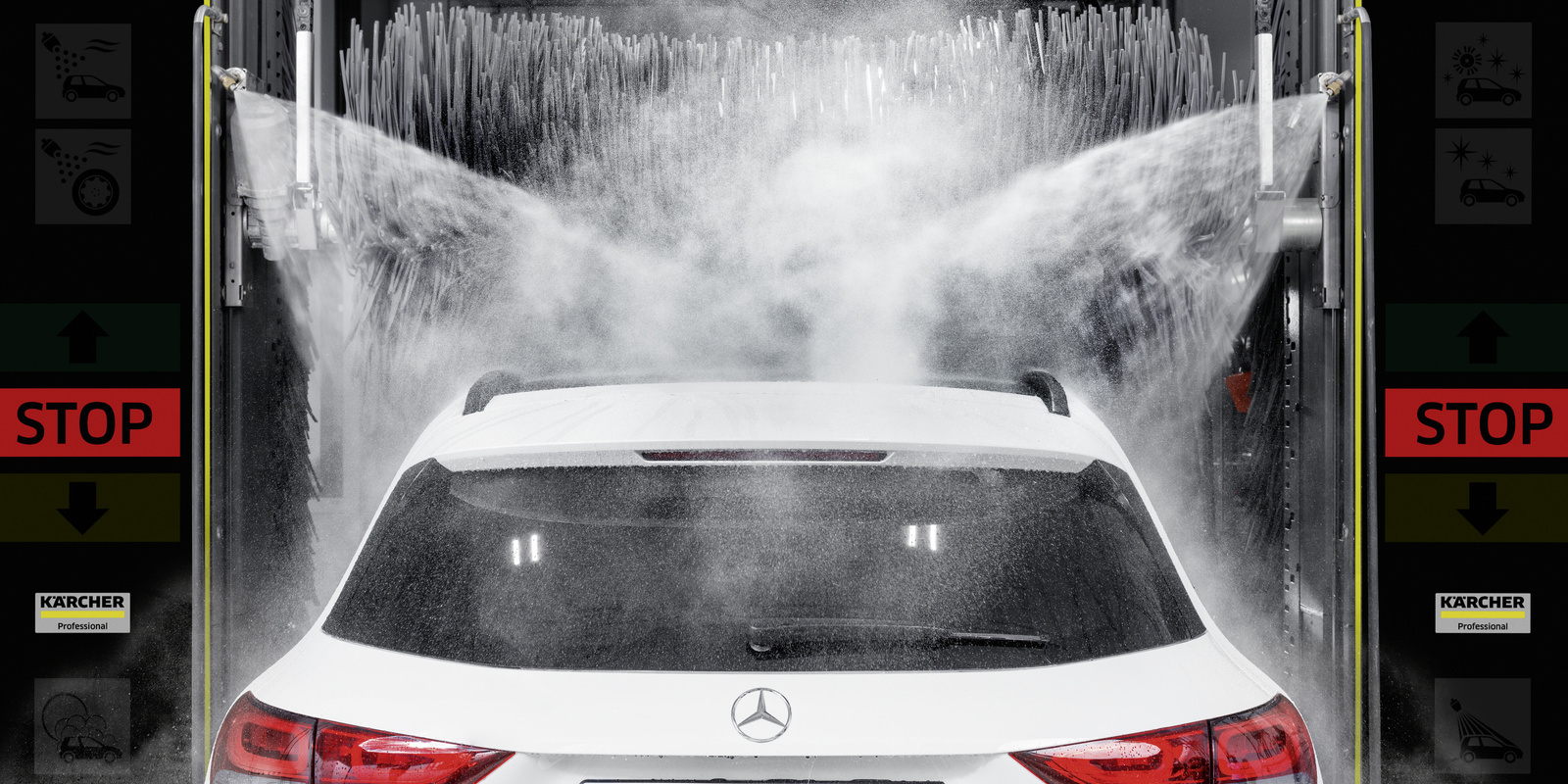 Drive-through width
Suitable for any size and therefore "immeasurably successful": whether it's a small car, a mid-range saloon or a SUV – with a drive-through width of 2.60 m at mirror height, our gantry car washes offer you a whole new dimension of vehicle cleaning.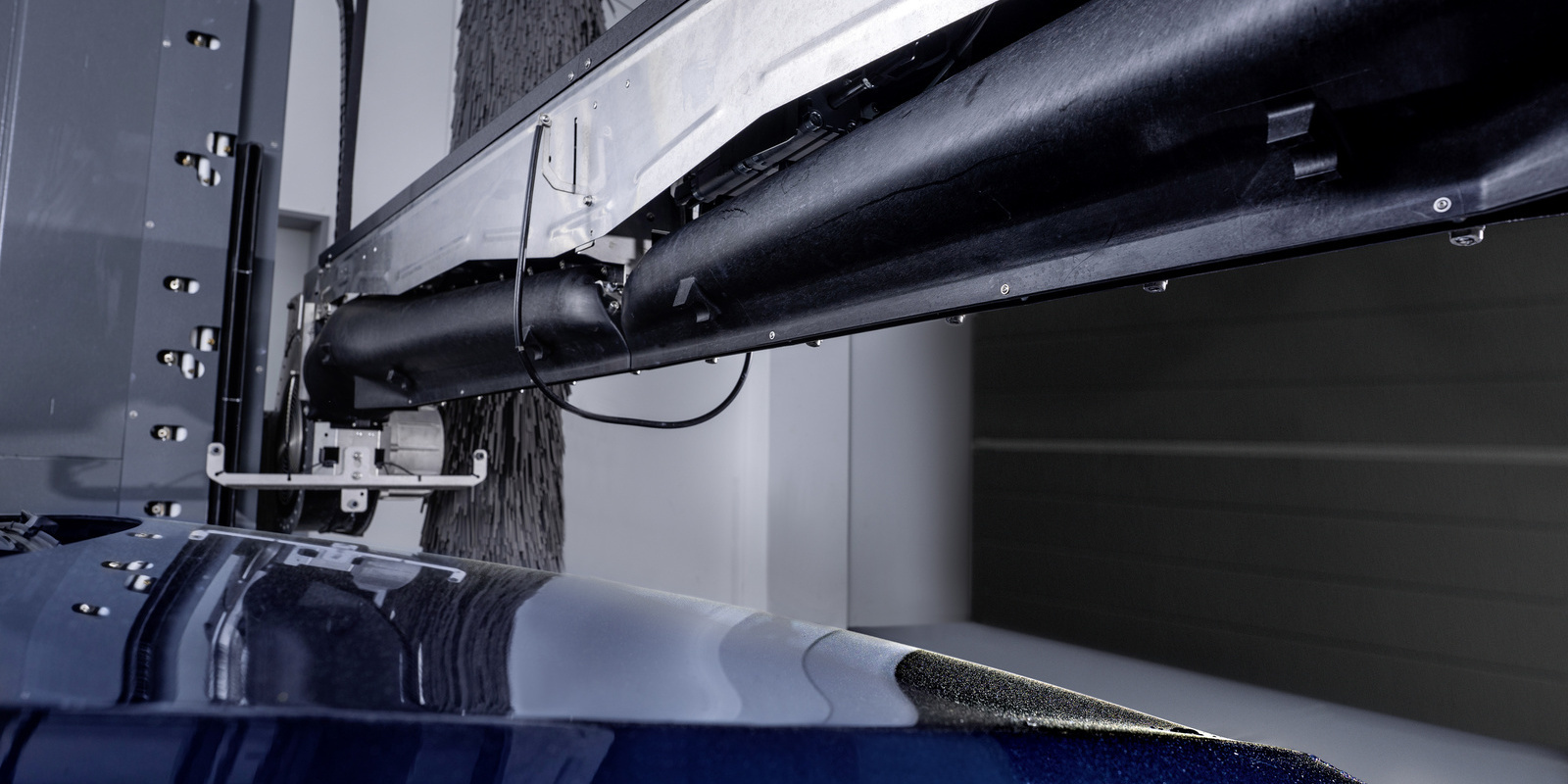 Drying
The best wash result is nothing without perfect drying. We have turned to physics to ensure our customers get the best results. With our 90-degree swivelling 3-stage dryer you get outstanding all-round drying without any annoying drips. What's more, it is universally deployable.
The high-end shine conservation VehiclePro Klear!Shine RM 895 underlines the drying effect due to its sensational beading effect. It gives a high gloss to the paint, protects it from harmful environmental influences and helps to maintain the value of the vehicle.