Generators and waste water pump
Strong machines with great power No electricity? Lots of dirty water? Become completely independent. With our petrol-driven generators and waste water pump, you can solve your problems in a professional way. For an independent power supply and the operation of cold- and hot-water pressure washers on building sites, in municipalities, agriculture and forestry, in gardening and handicrafts, our petrol-driven PGG 3/1, 6/1 and 8/3 generators are the first choice. And our WWP 45 waste water pump will solve your problems if there are large quantities of water in construction pits, cellars, underground garages or cable shafts.

Generators – strong machines with great power
Electrical devices need electricity no matter where they are used. And the electricity must be generated wherever there is no power supply. For the independent power supply and the operation of cold and hot water highpressure cleaners on construction sites, in municipalities, agriculture and forestry, gardening and trade, our petrol-operated generators PGG 3/1, 6/1 and 8/3 are the first choice. Genuine professional devices that continuously supply professionals with electrical energy, even in continuous operation.
Appropriate performance and proper connection
Our PGG generators make it easy for you to find the appropriate performance class for every application. PGG stands for Power Generator Gasoline, i.e. petroloperated generators. Number combinations such as 8/3 or 6/1 follow in the model designation. The number before the forward slash represents the power in kW, the number after the slash represents the current phases, i.e. 1 or 3. Depending on the connection load of your device and the device model you immediately find the right generator.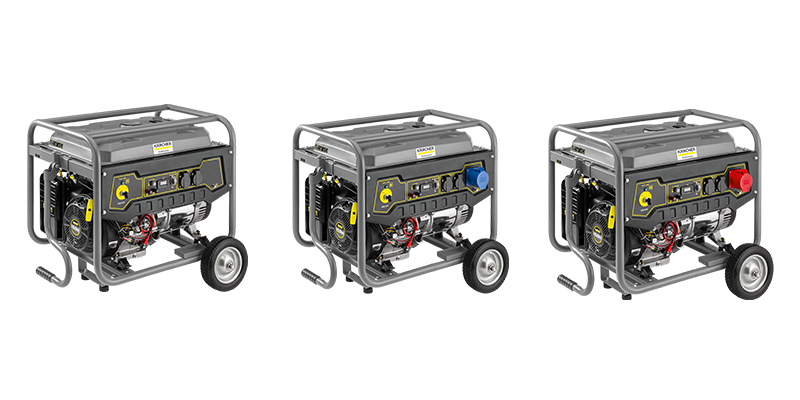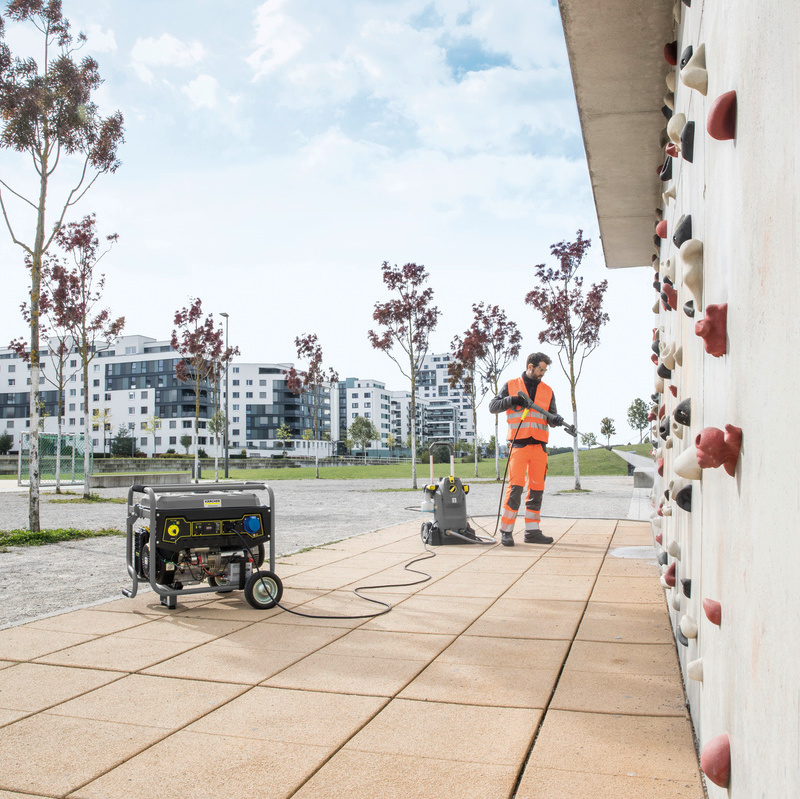 Mobile, convenient and safe
Consumers with resistive load can be operated with a connection load similar to the nominal power of the generator. This includes, for example, fan heaters, kettles, coffee machines and lamps. It is different for consumers with an electric motor. These machines have a significantly higher starting current and thus an inductive or capacitive load. This means that in practice when these machines are switched on they temporarily draw much more current than their nominal power. This is the case, for example, with power tools, garden devices, high-pressure cleaners, vacuum cleaners and larger household appliances. You should therefore choose a PGG generator with a correspondingly higher power.
The voltage increases – your PGG adjusts
All PGG generators have AVR technology. This automatic, electronic voltage control guarantees constant and stable current output. This means that you can also safely operate sensitive consumers as well as electronically controlled power tools with our PGG.
Kärcher PGG generators:
Supply of electrical machines with 230 V and/or 400 V also where there is no power supply.
Up to 7.5 kW connection load at 400 V.
Up to 5.5 kW connection load at 230 V.
Petrol motors with convenient electro start.
Folding push handle and large, puncture-free tyres for easy transport, also on uneven terrain.
Waste water pump – 5,000 buckets/hour
Water is not only essential, it can also be a problem. Especially when there are large volumes of water in excavation pits, cellars, underground car parks or cable ducts. Our WWP 45 waste water pump is designed for this.
It pumps 750 l/min and also easily conveys solid matter such as gravel, leaves and mud with up to 30 mm diameter. The suction basket retains larger parts. The WWP 45 is also suitable for pumping clean water, e.g. for refilling HD/HDS trailer tanks, for filling IB containers or for irrigation in agriculture.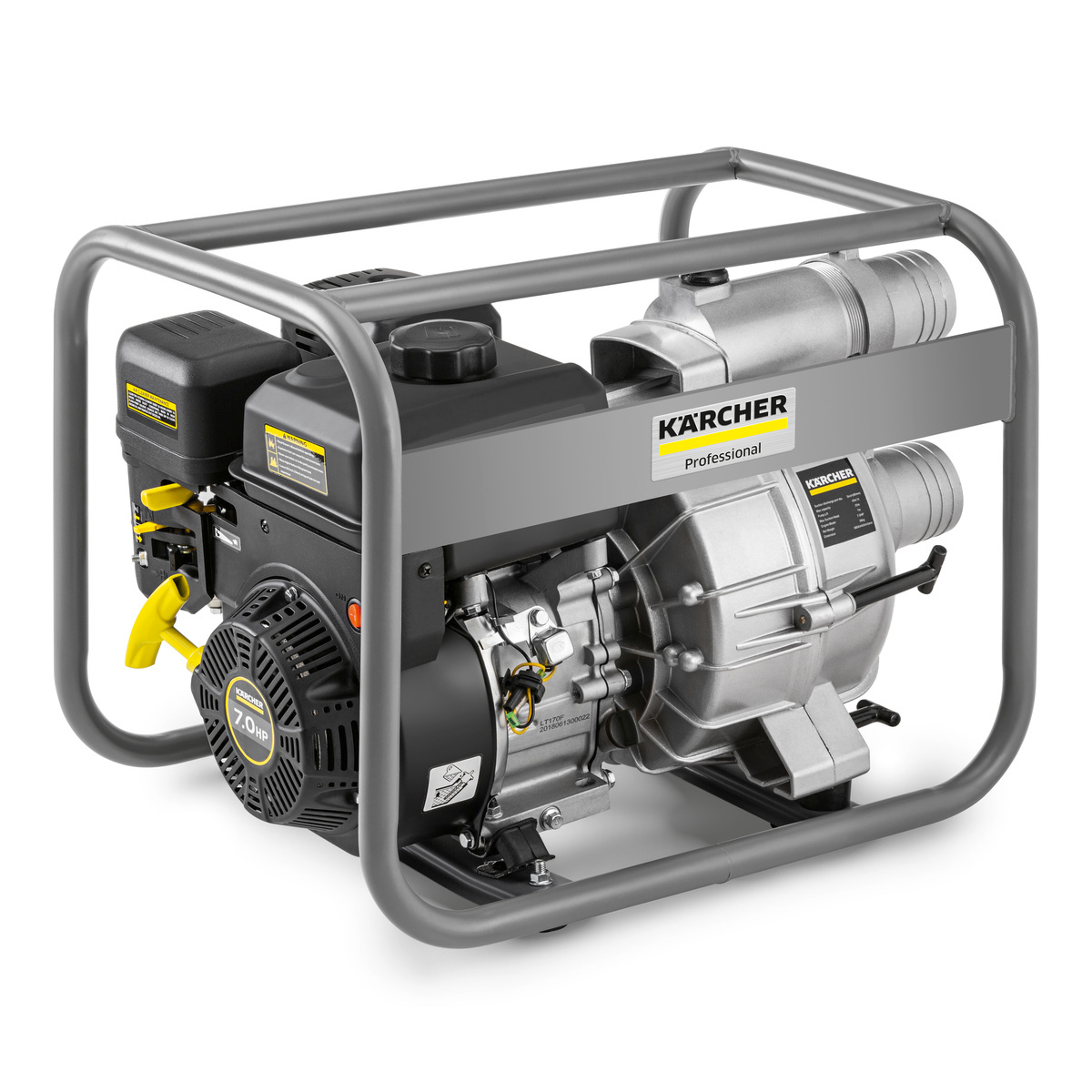 Performance needs power
The WWP 45 waste water pump is driven by a powerful petrol motor (EU STAGE V) with a simple manual pull starter and choke for easy cold start. The WWP 45 can run uninterrupted for up to 2.2 hours and convey 100,000 litres of water in this time. You can control the WPP 45 according to the application via the decreasing speed. The product name WWP stands for Waste Water Pump and the 45 stands for the flow rate of 45 m³/h or 750 l/min.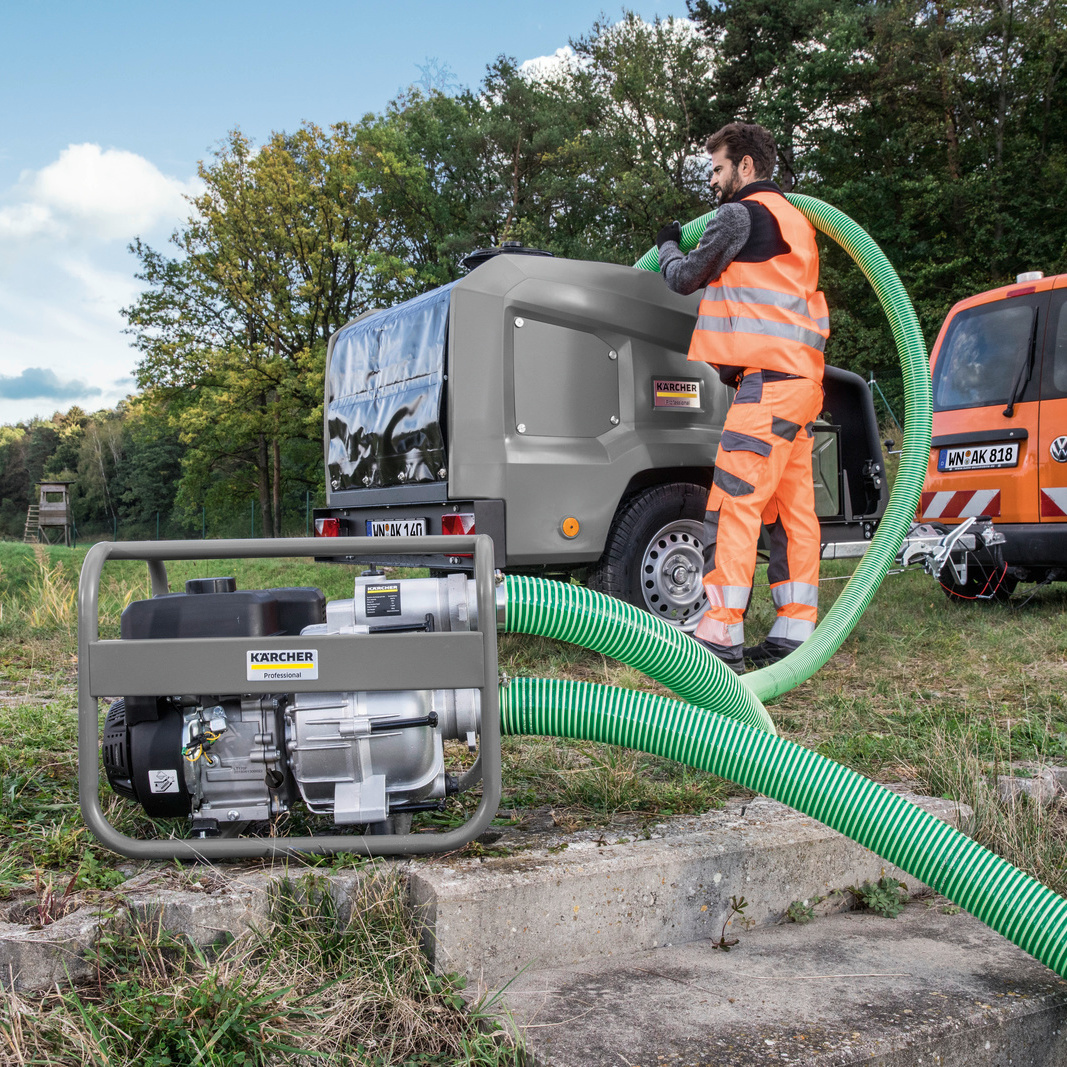 Solid and complete
A powerful device such as the WWP 45 not only needs a powerful drive, but also a solid base. The robust tubular steel frame forms this base and at the same time provides easy access for servicing and repair work. This makes our WWP 45 so reliable, safe and robust.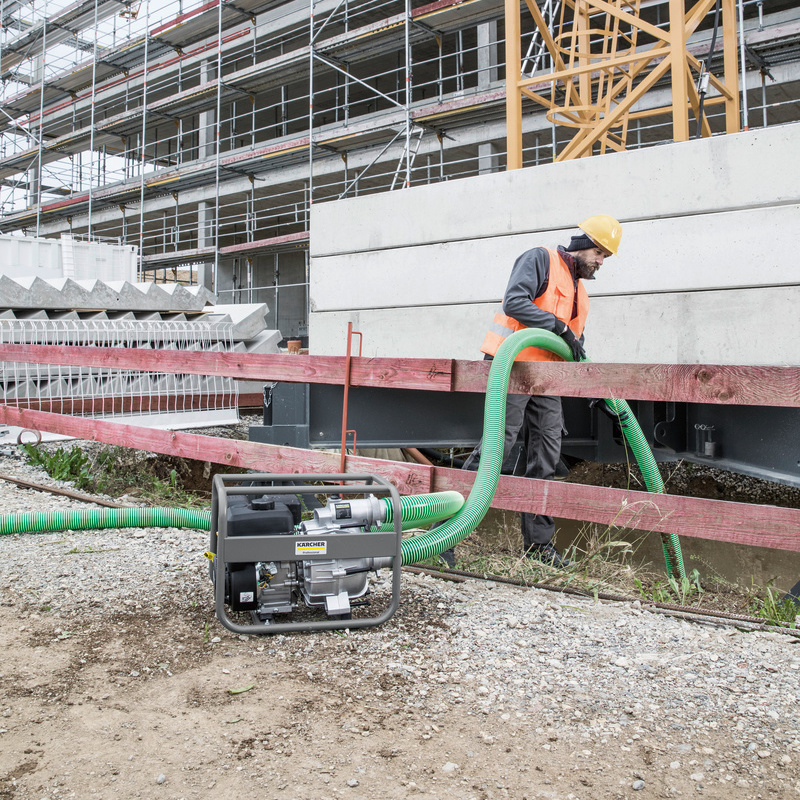 Become independent.
Where there's no electricity and large quantities of dirty water have to be pumped out, you are professionally set up with our generators and the waste water pump.
Our PGG generators and WWP 45 waste water pump with engines in compliance with EU STAGE V generate electricity with max. 7 kW and pump up to 100,000 litres of dirty water with one petrol tank filling anywhere and without interruption for up to 12 hours. Mobile, convenient and safe. Reliable, economical and environmentally friendly. And with our modern service packages, you will get even more reliability and independence.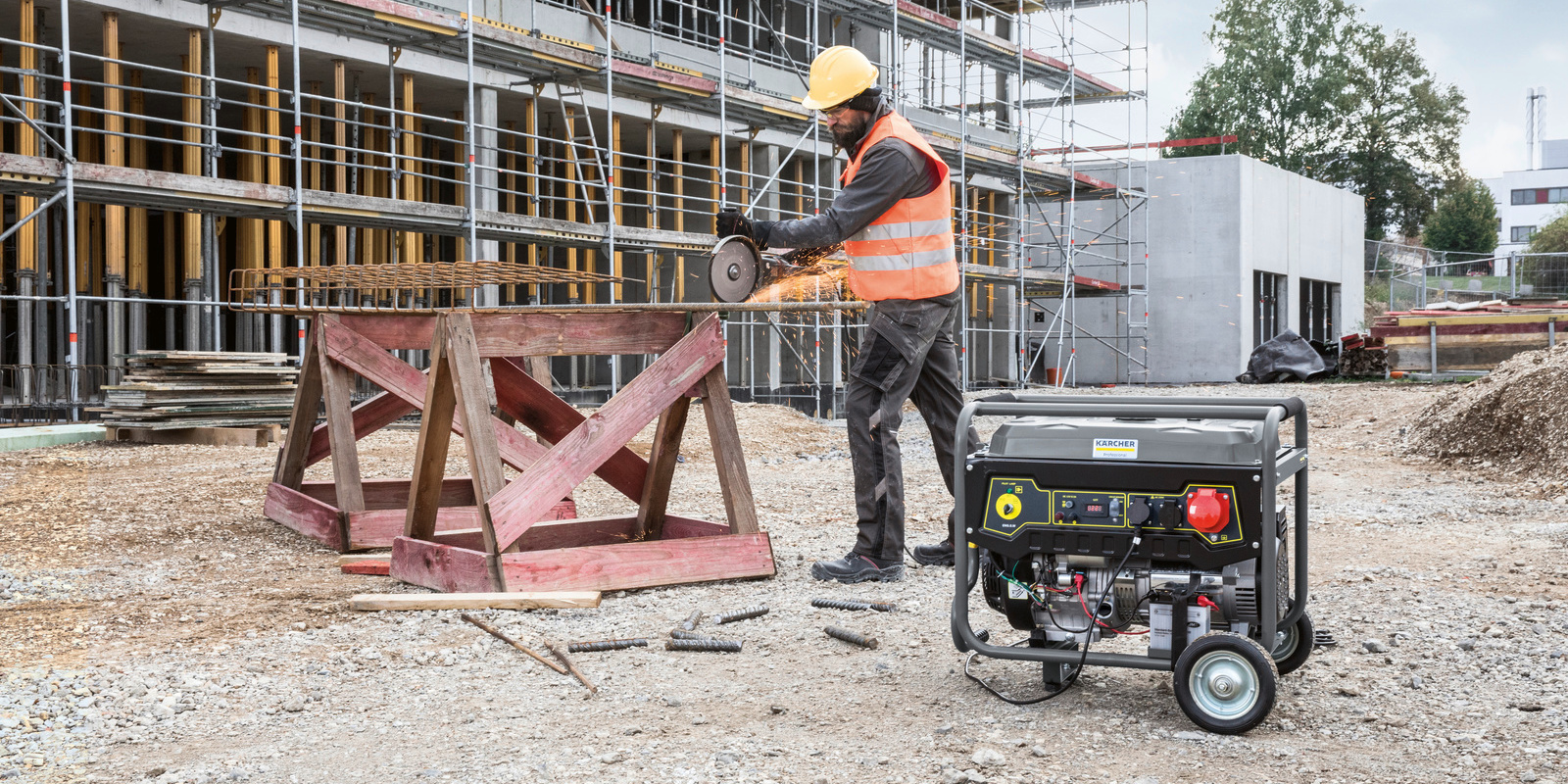 PGG 8/3, 6/1 and 3/1 generators
Reliable, synchronous generators with petrol engines in compliance with EU STAGE V and electro start.
Continuous power between 2.8 and 7 kW – singlephase or threephase, depending on the machine version.
DC output (12 V).
Display showing operating status.
Large fuel tanks for runtimes from 5.5 to 12 hours.
AVR technology keeps the voltage constant.
Puncturefree tyres and folding push handle ensure optimum maneuverability.
Overload protection and oil level control.
For versatile use, e.g. to operate power tools and electrically powered high-pressure cleaners.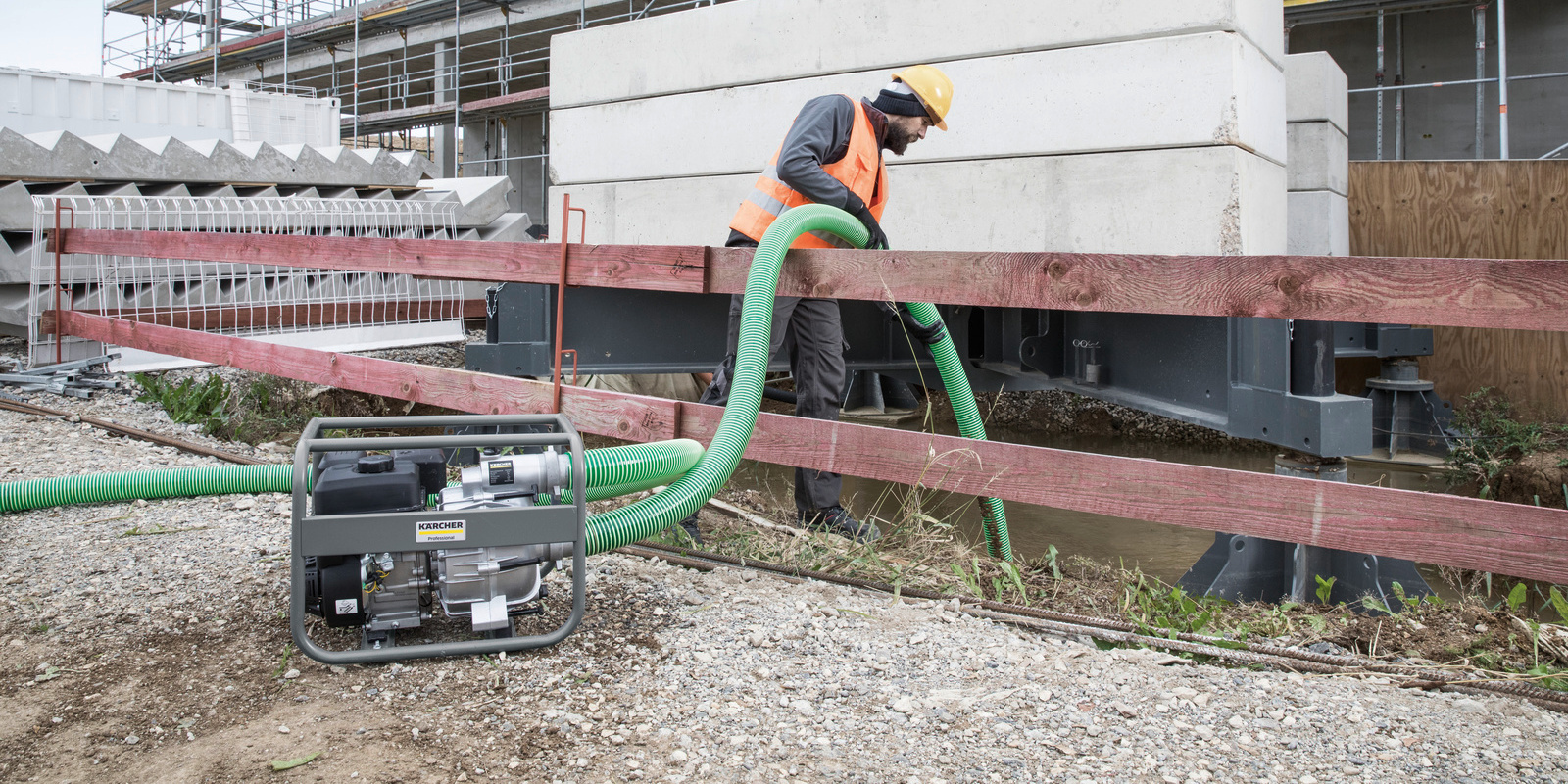 Waste water pump WWP 45
Independent of the mains power supply.
Powerful petrol engine in compliance with EU STAGE V with reliable manual pull starter.
Runtime at least 2.2 hours or 100,000 l of water at 750 l/min.
Excellent performance: up to 7 m suction height, up to 25 m delivery height.
Pumps particles up to 30 mm in diameter and is thus also suitable for water containing coarse dirt.
Robust tubular steel frame for protection against damage and for transport with crane hooks.
Compact design and lightweight.
For versatile use, e.g. to pump water out of excavation pits, cellars, underground car parks.
All components are easily accessible, maintenance-friendly.